Key Features
Price: 330-340 USD
Compact form factor
NO RGB
NO SLI
GeForce RTX 2060
GPU : TU 106
Architecture : Turring
GPU Manufacturer : NVIDIA
Lithography : 12nm
Memory : 6 GB / DDR6 (MICRON)
Pricing
Performant
Good Manufacture
4 copper cooling pipes
Good quality fans
Great heat dissipation
Great quality components (capacitors / power stages)
If you never heard about ARKTEK I would not blame you. It is a Chinese OEM company which usually manufactures products for other companies which might lack manufacturing ability.
They produce about every computer component you can think of, Motherboard, RAM, PSU, SSD, and yes GPU.
They have a minimal online presence and it is not that easy to find their products, until now that is.
Lately they have decided to take some of their manufacturing know-how and turn it in hard-cash high-end products. Especially in the GPU sector.
And the Hyperion GeForce RTX 2060 is one of their first real mainstream attempt.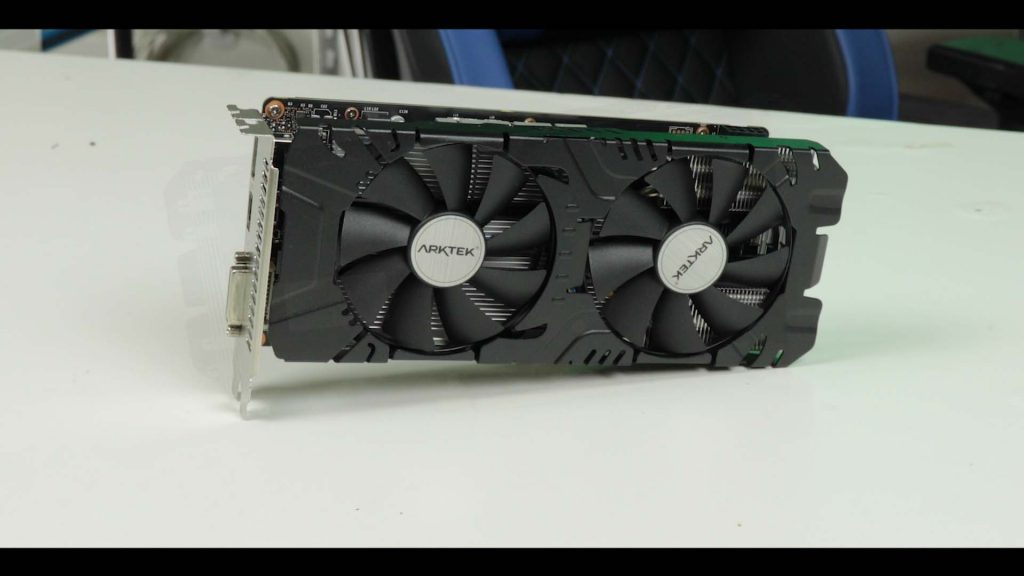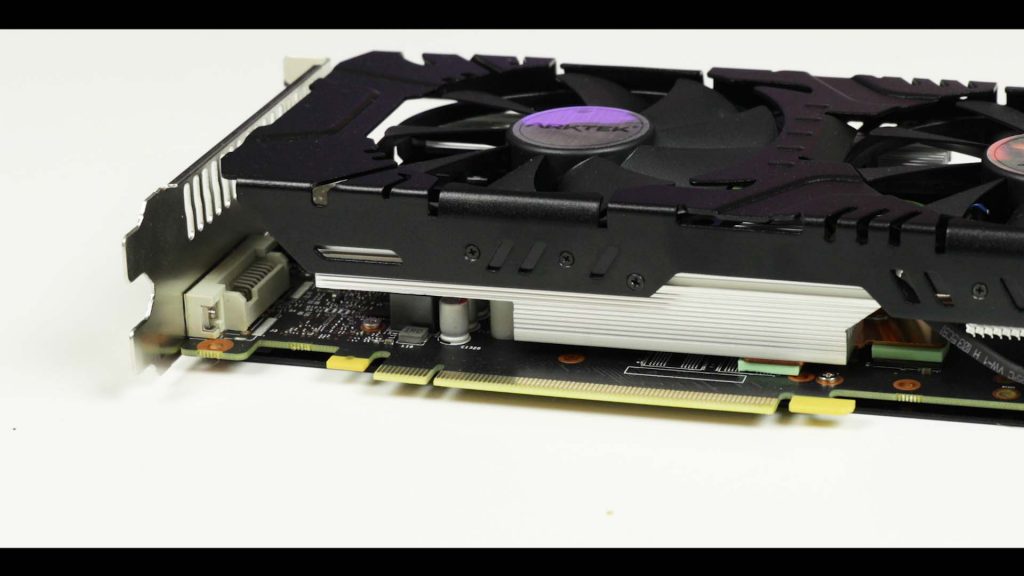 ---
The Hyperion GeForce RTX 2060
FORM FACTOR
Let's start with the obvious :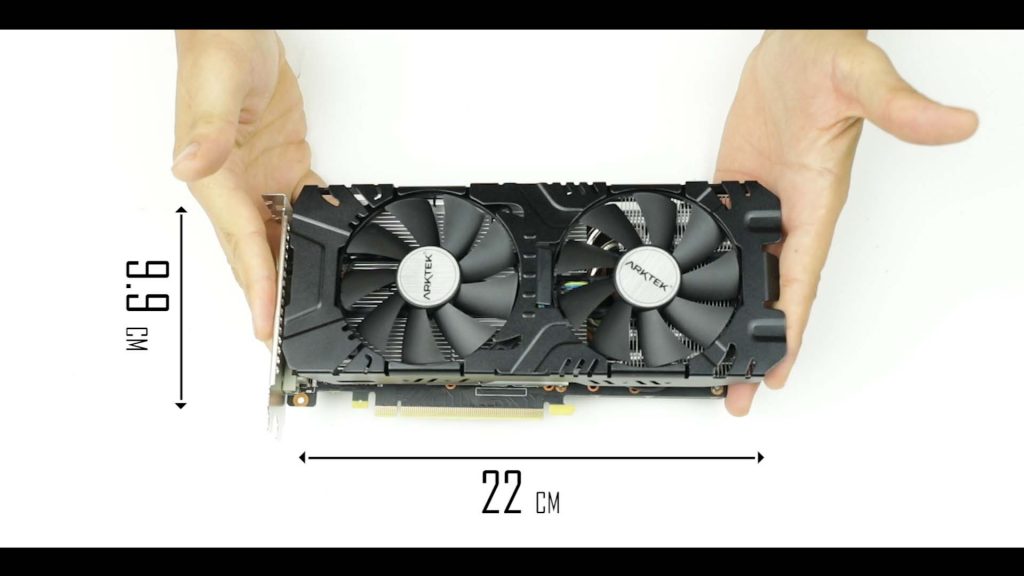 It is  about 22 cm in length and 9,9 cm large.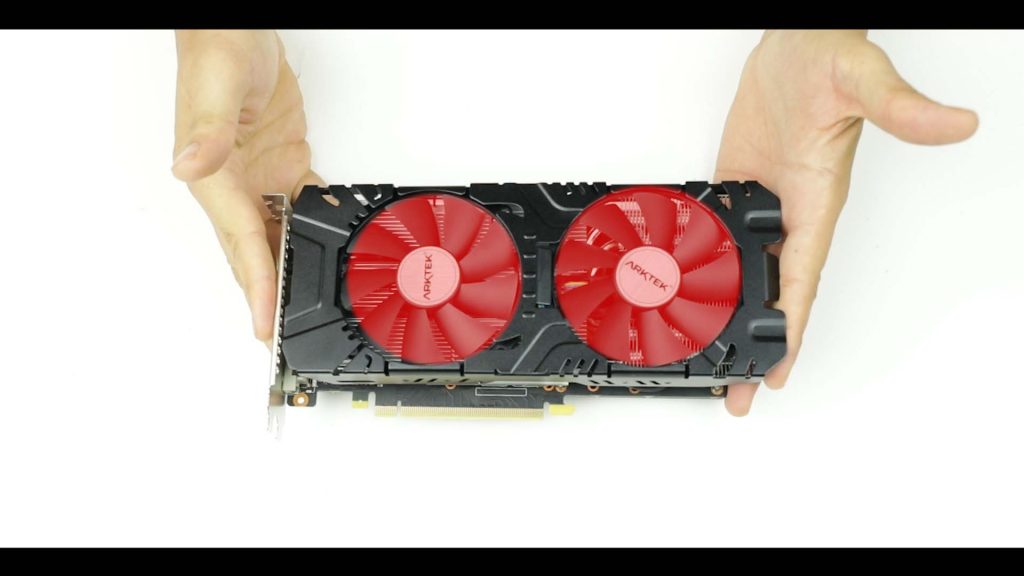 It has two 90 mm high pressure fans and noticeably no RGB whatsoever which, in this particular context, is rather a good sign.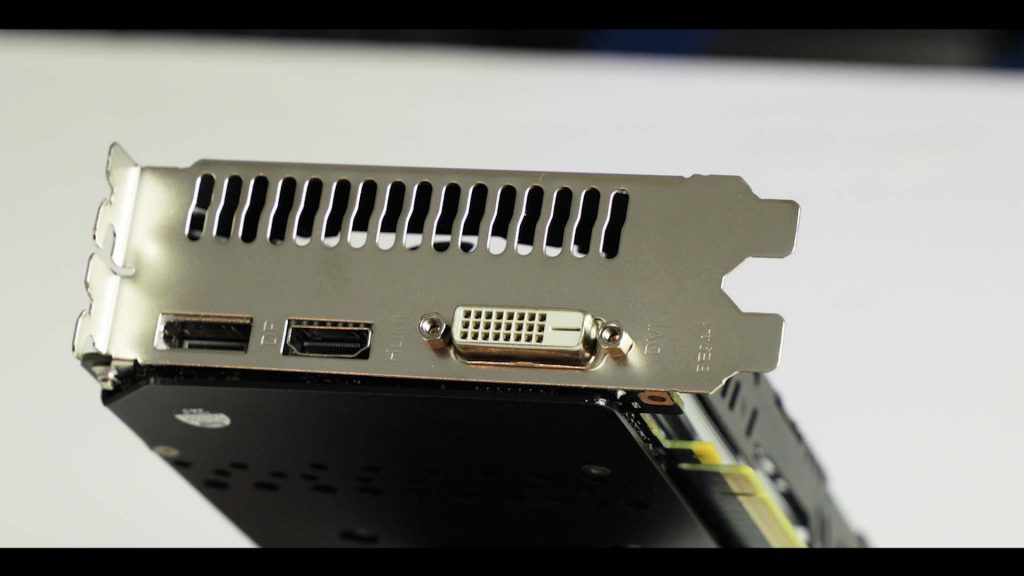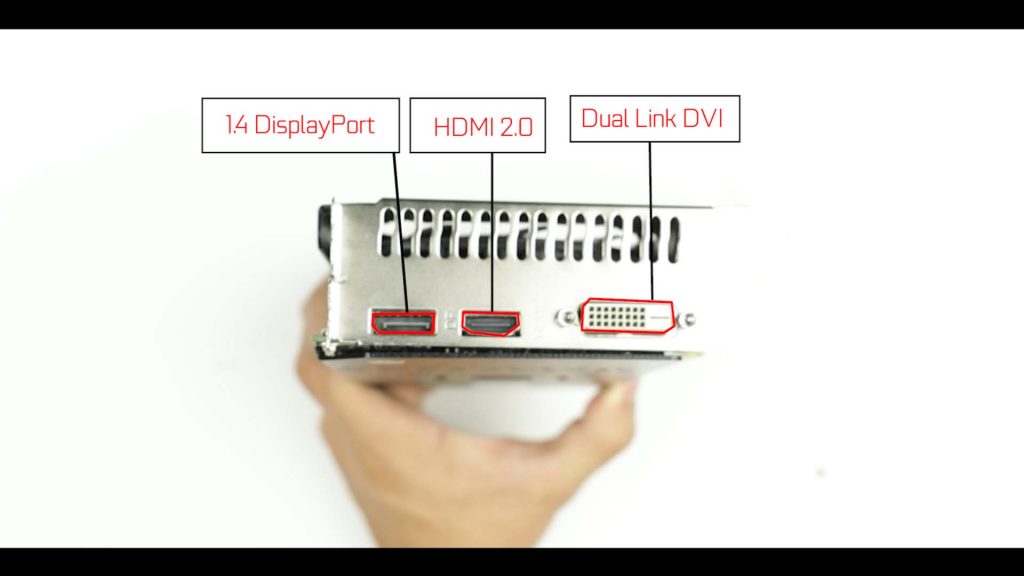 We have 3 external output,
DP 1.4
DVI dual channel
HDMI 2.0
So far so good.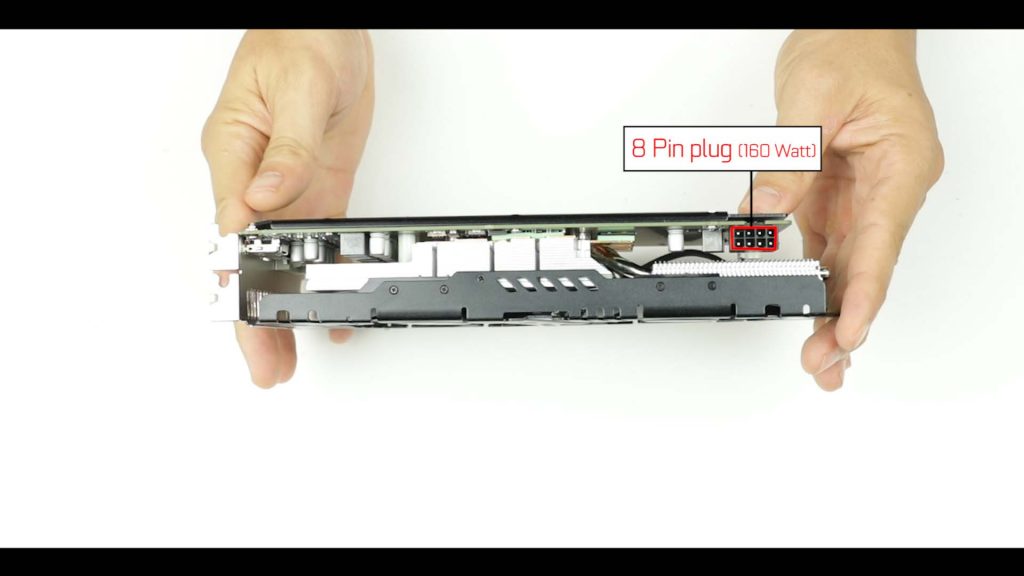 Its 160 watts power is delivered through  a single 8 PIN PCI-e plug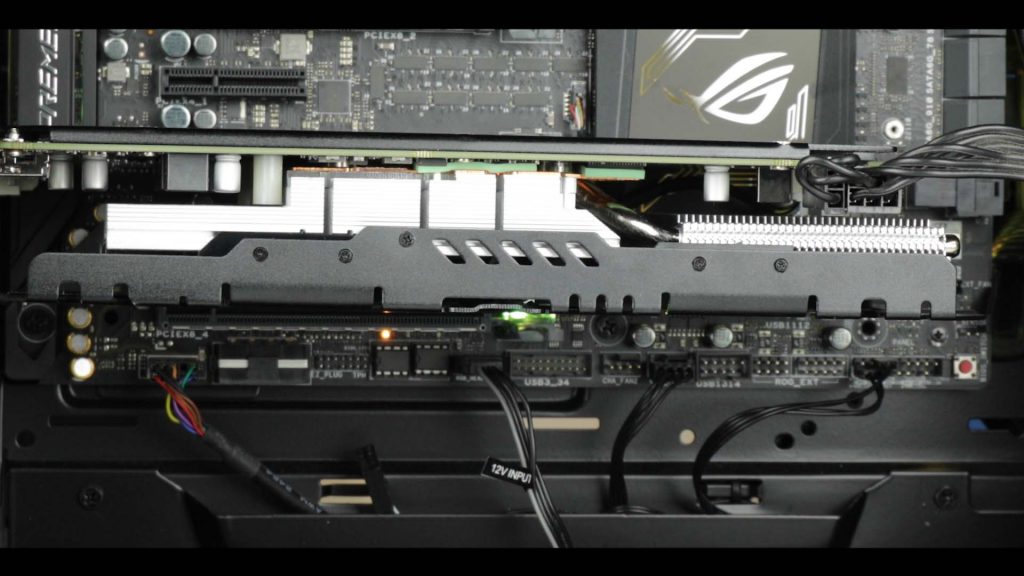 And with rather compact form factor, it will fit where ever you want it to fit! Which is always a good thing.
---
SPECS
For 340 bucks The  Hyperion RTX 2060  specs a RTX 2060 GPU.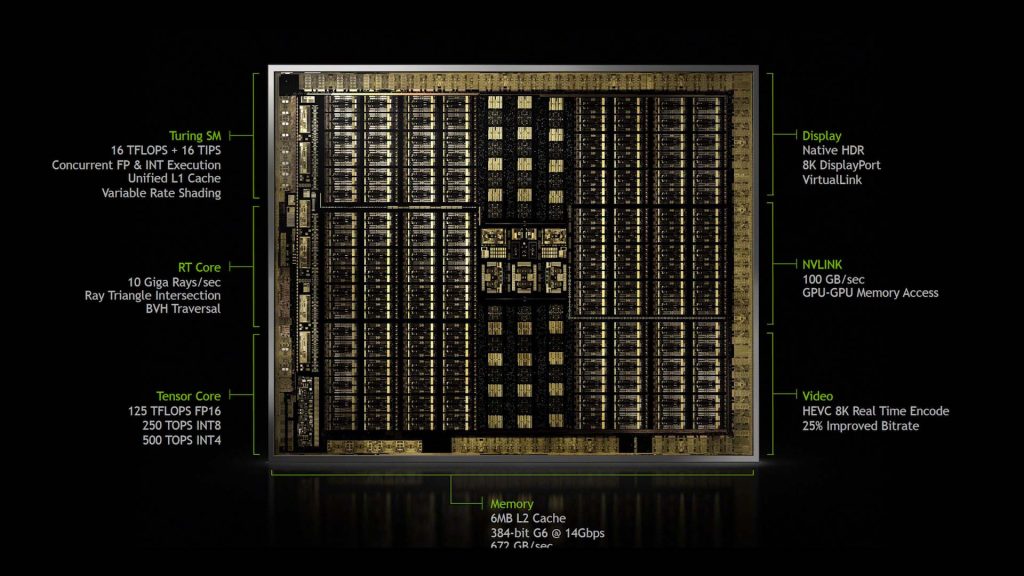 That translates into
1920 CUDA cores, that's all your shading cores,
240 new Tensor cores, these are the "Artificial Intelligence" cores which will accelerate your frame rate through Deep Learning Super Sampling (DLSS).
And finally 40 Ray Tracing cores which are dedicated to render live Ray Tracing and re-produce all these life-like light effects.
I have covered these cores functionalities in depth with my RTX 2080 and RTX 2080Ti which you should watch as well for more details J
The GPU is clocked at 1365 MGhz with boosts up to 1680 MGhz.
Memory wise we have a 192 bit buffered 6GB DDR6 RAM able to spit 14 GBPs worth of graphic rich data!
---
BENCHMARKING
All tests were run in 1K (1080DP) at highest settings.
Specs:
CPU : I7-6900k
Memory : 32 GB DDR4 RAM 3000 Mghz (Trident-Z G.skill)
Storage SSD 850 EVO
GPU : ARKTEK HYPERION GeForce RTX 2060
Benchmarking wise, it is what is says, it gave rather equivalent performances than larger and more expensive companies such as MSI or EVGA.
Another good sign.
NOTE : Keep in mind that these are peak values.  Large FPS drops or differentials can be observed from a card to another for a variety of reasons.
COUNTERSTRIKE CS-GO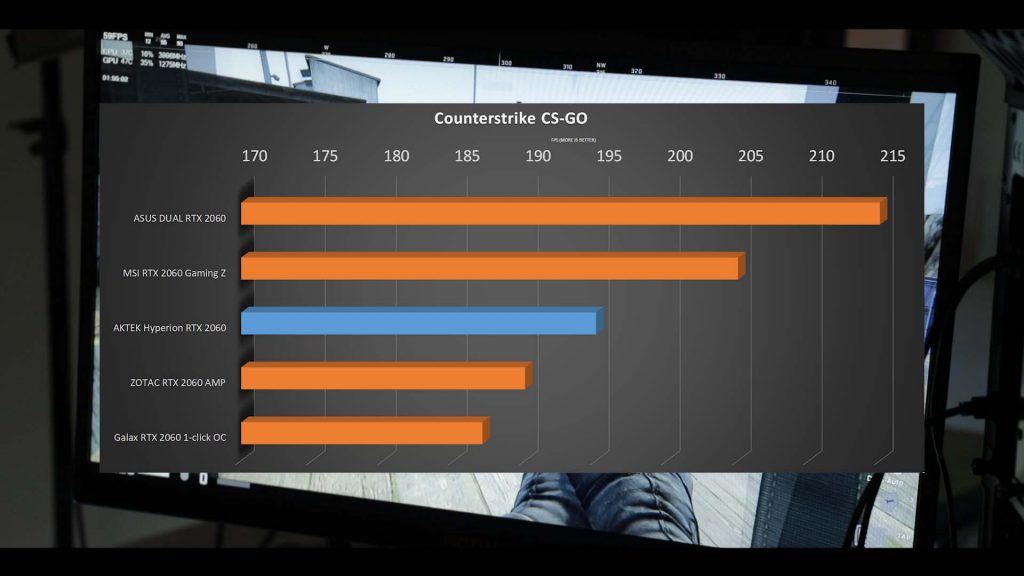 Counterstrike CS-GO saw the most important FPS gaps (23 FPS) between the cards. Given the high amount of FPS, it is common to see greater differentials between similar configurations.
WOLFENSTEIN NEW COLOSSUS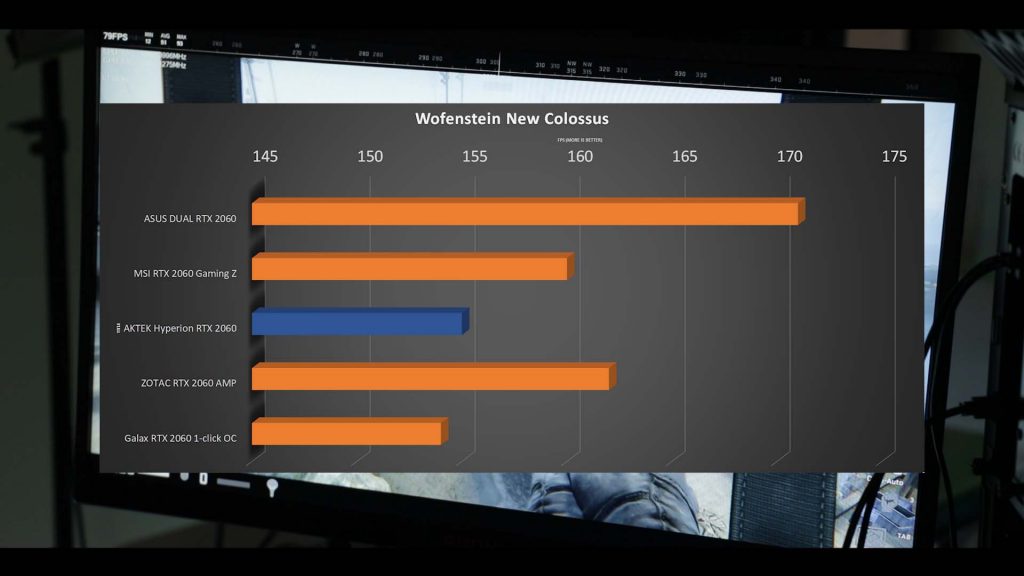 Between the slowest and fastest card, there was a 15 FPS differential. The Arktek kept is ground and performed within range of the Galax, but below more established brands.
Fortnite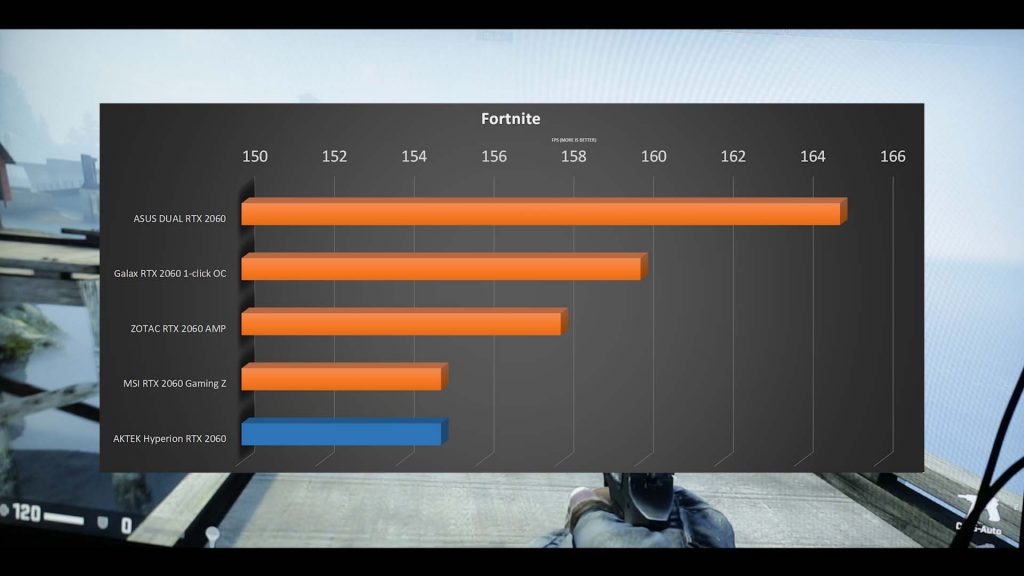 There was only  9 FPS or less differential between test cards. At this stage and given the high frame rate, it is hard to perceive a real difference whilst gaming. MSI and Arketk did seem to perform similarly.
ETHEREUM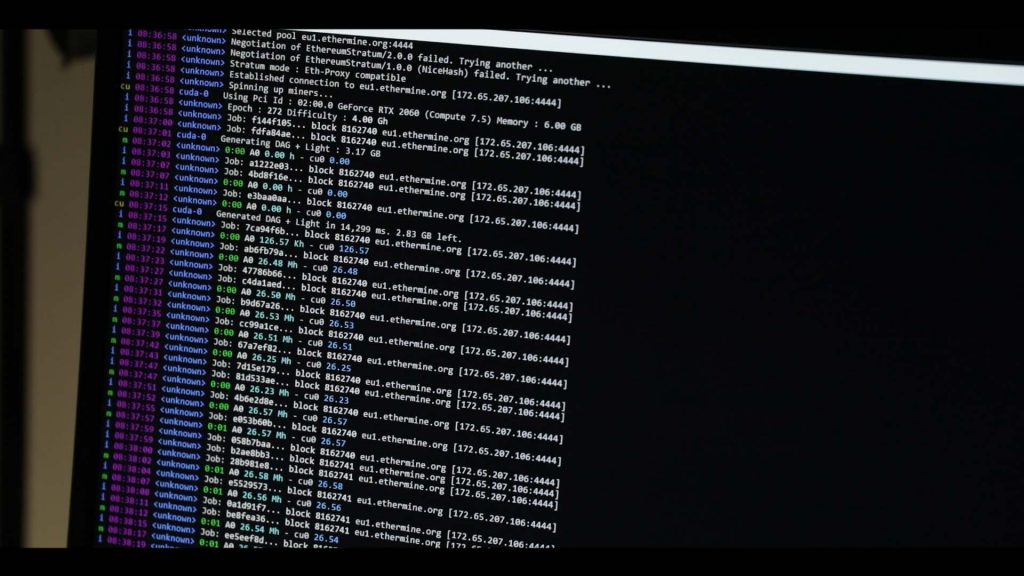 I have even give it a good old Crypto mining try with our Ethereum miner. it delivered about 27 MHA for ethereum, on stock clock, which is in par with other RTX 2060 on the market.
---
TUNING
Being an hardware only company, Arktek did not develop a GPU tuning software just yet, but they made sure it would work with all its competitor's. ASUS GPU Tweaks II, MSI Afterburn, ZOTAC Firestorms tuning software and Extreme tuning from Galax!  You name it. It all works!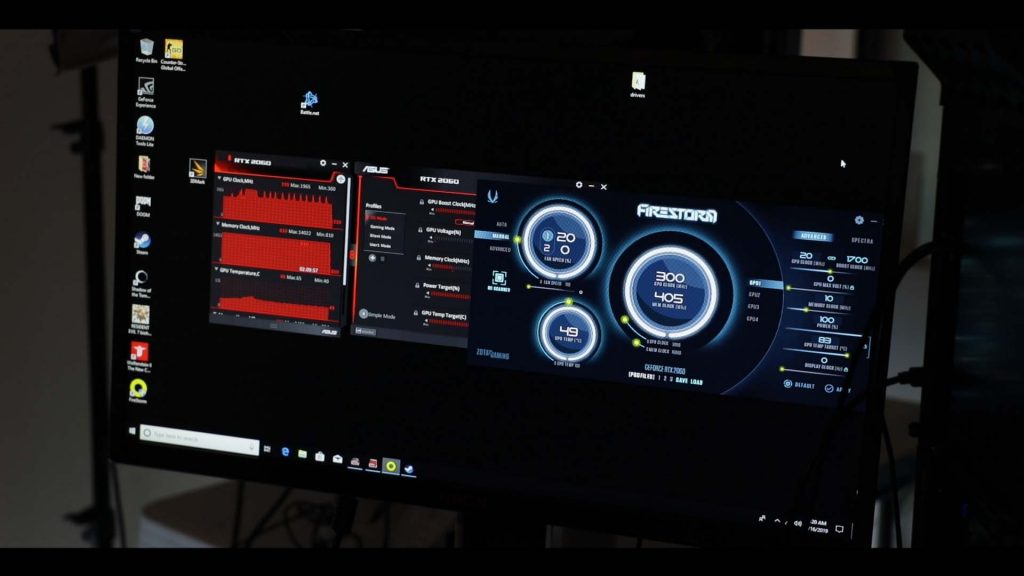 Interestingly, only ZOTAC's and Galax's detected and allowed me to play with fan speeds.
---
TEARDOWN
That's an important part of this, cause that will tell us if this card is durable and if you can trust your money with it.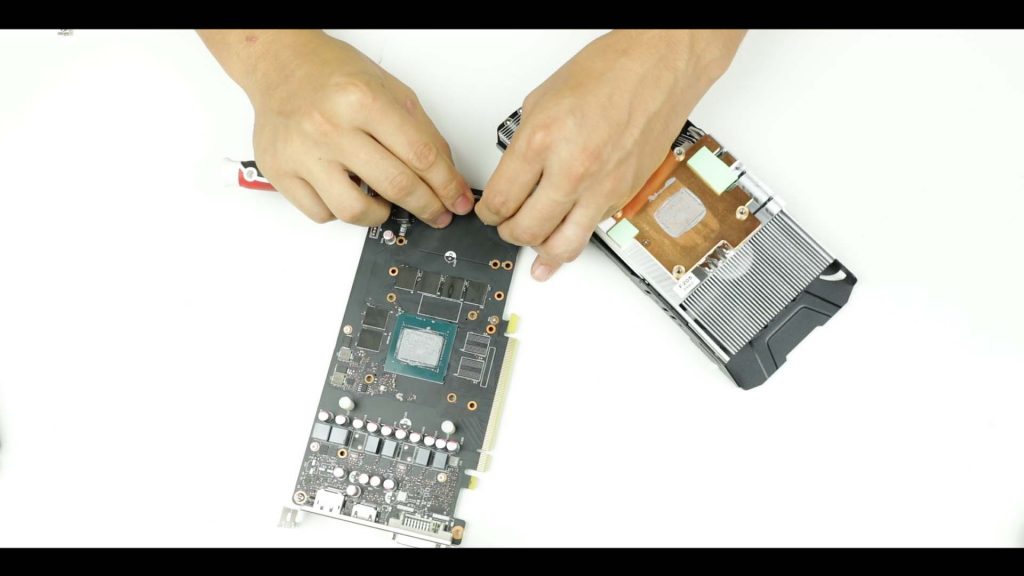 One of the most common issue with cheaper companies are the covers. They are usually made of thin cheap breakable plastics. Not here!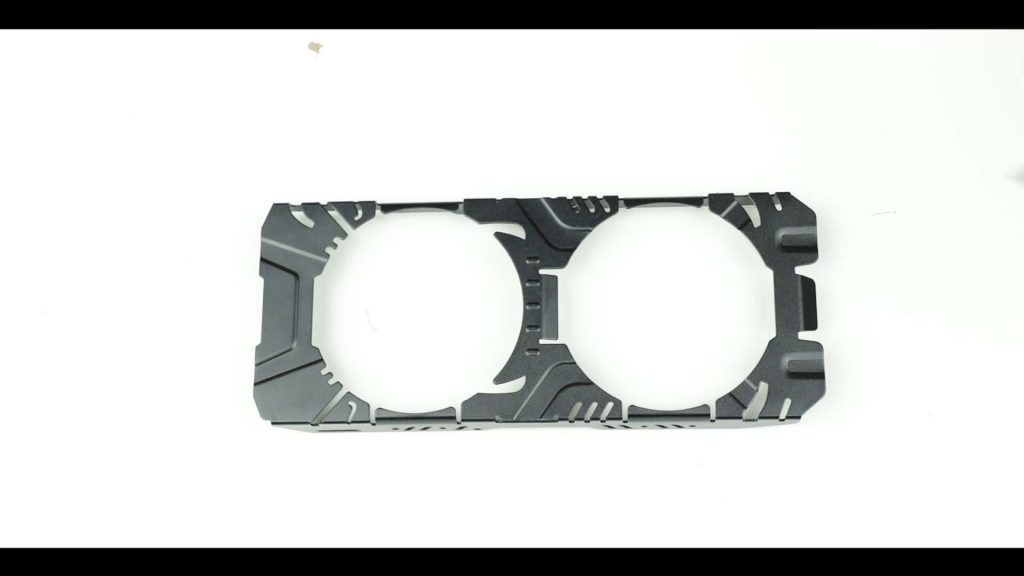 We have a metallic frame securely protecting the fans and our cooler fins. and that's rather a nice surprise. Arktek didn't have to, but they went for a rather durable approach here.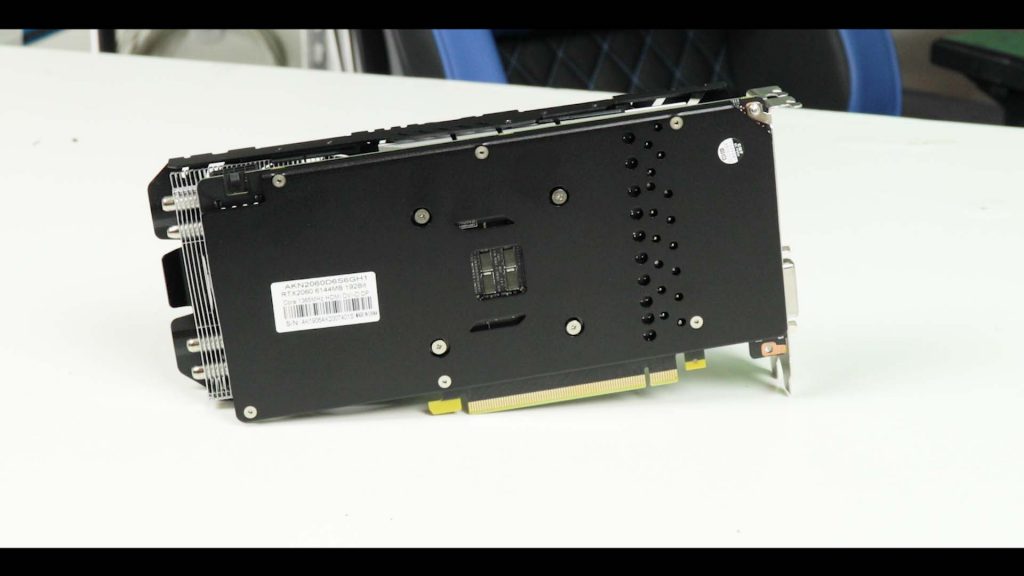 We got a thick thermo-padded back plate.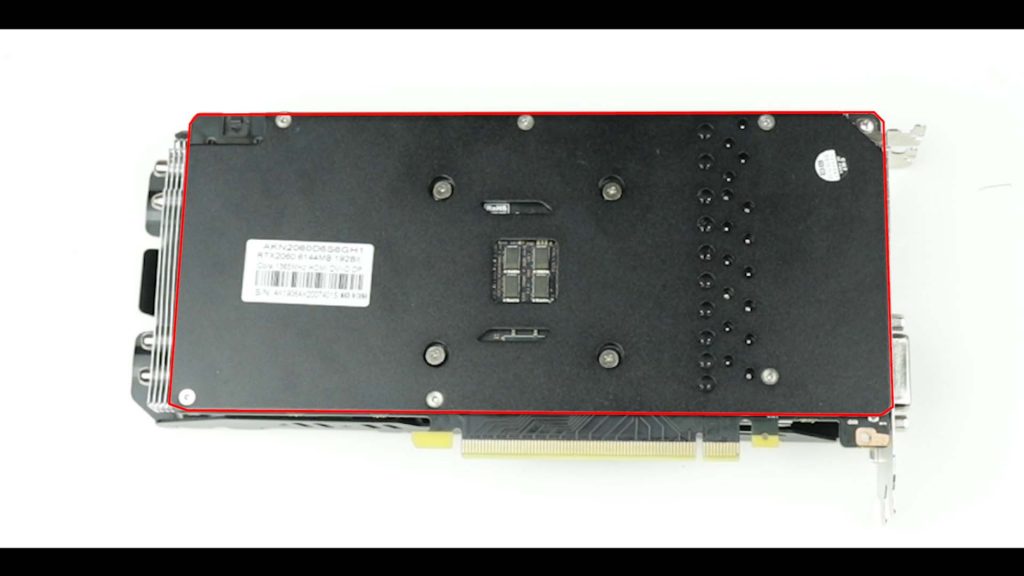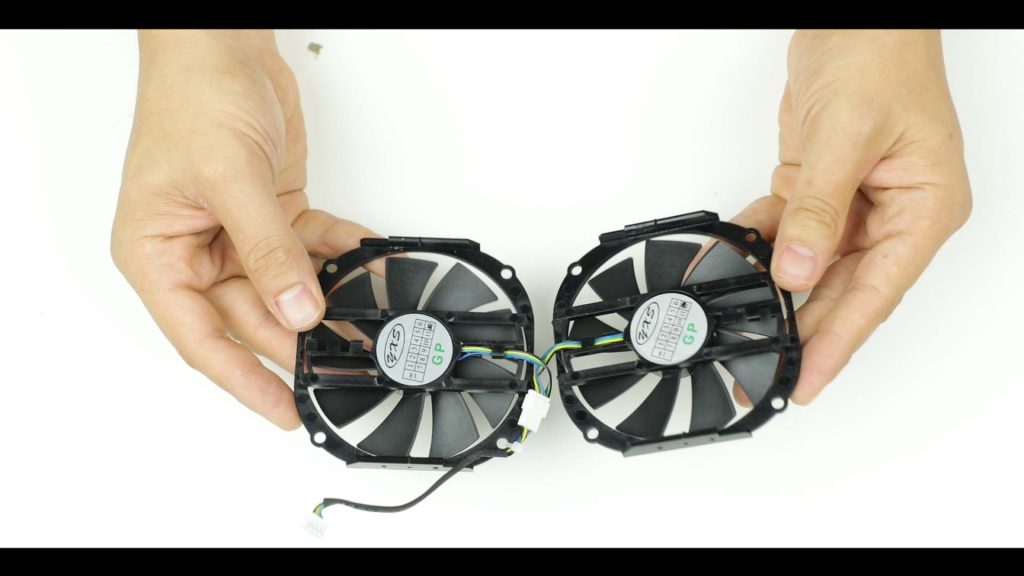 We got a couple of 90mm YMS fans, same that you will find on GALAX or ZOTACH cards. Again, good quality blades, durable high pressure fans which should out-live the natural course of our card. They are surprisingly quiet, even at 100% speed.
But one thing is for sure, they do a great job evacuating all that hot hair!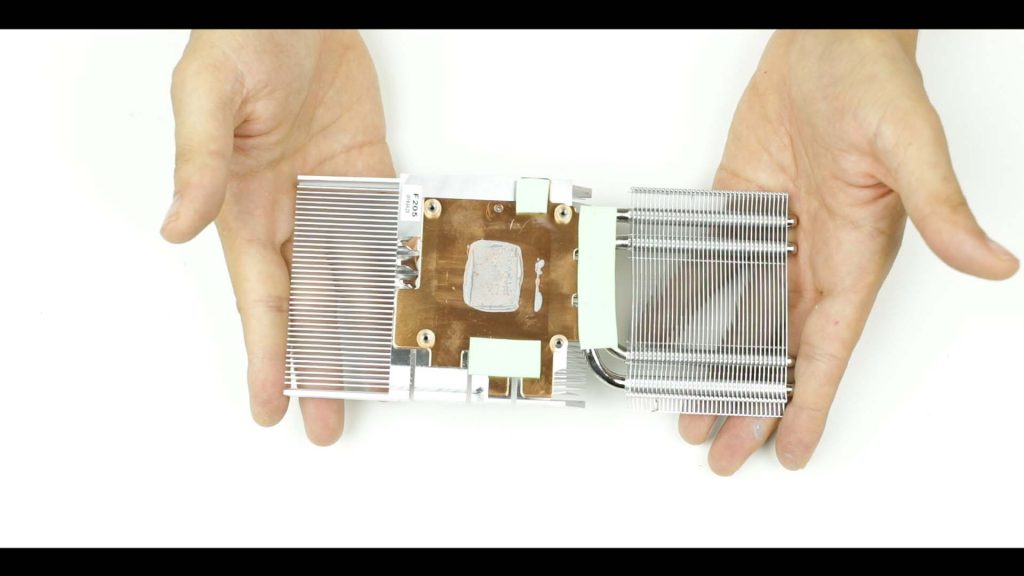 And talking about cooling, we have a rather large and,well, premium air block. I really like it. We got plenty of fins to radiate our heat excess!
We have a rather thick and large copper GPU contact plate.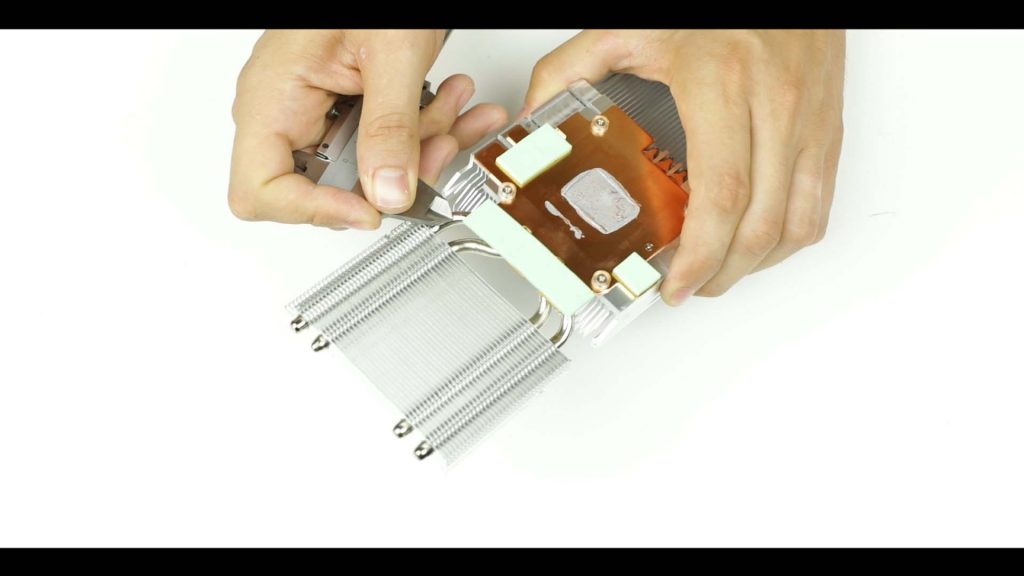 We do have a four of aluminum heat-pipes. They are quoted with a silver shine, but just scratching its surface will let the copper show out.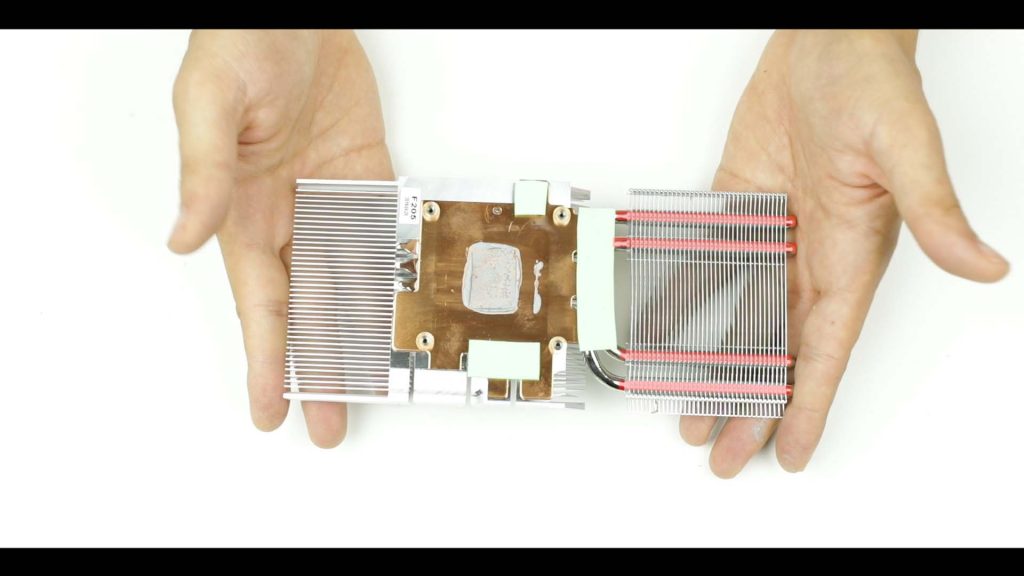 And that's 2 pipes more you'll find on an equivalent Galax. And evidently it is partly why we have such a good temperature control with this particular card!
Particularly interesting for the crypto miners out there.
---
PCB & Components
First thing first. This is a common PCB form factor shared amongst a few manufacturer which is a good sign.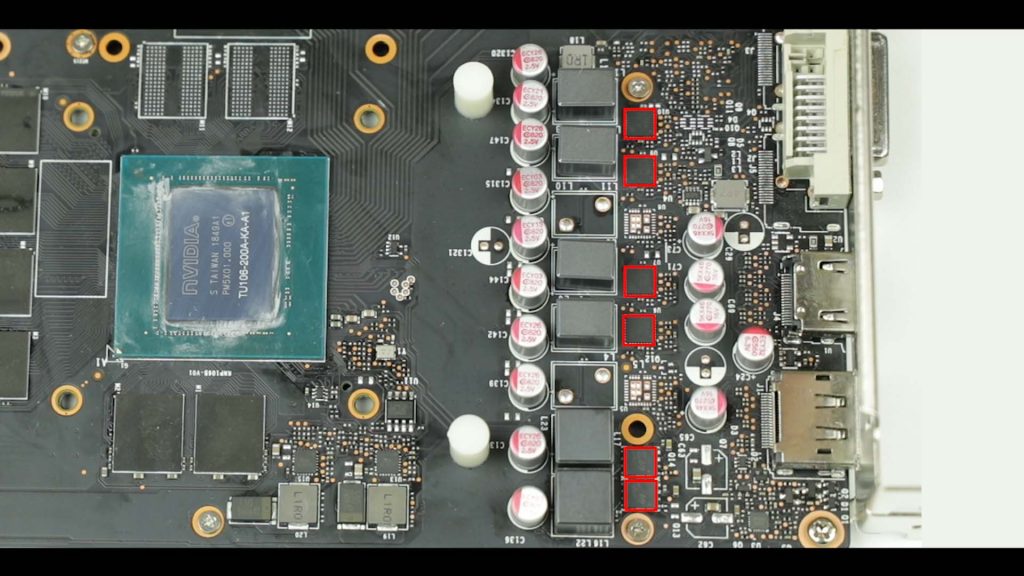 Our GPU is obviously and authentic TU106 chipset from NVIDIA. It is powered by 6 dedicated phases. And that's plenty not only to run your video card, but also overclock it safely.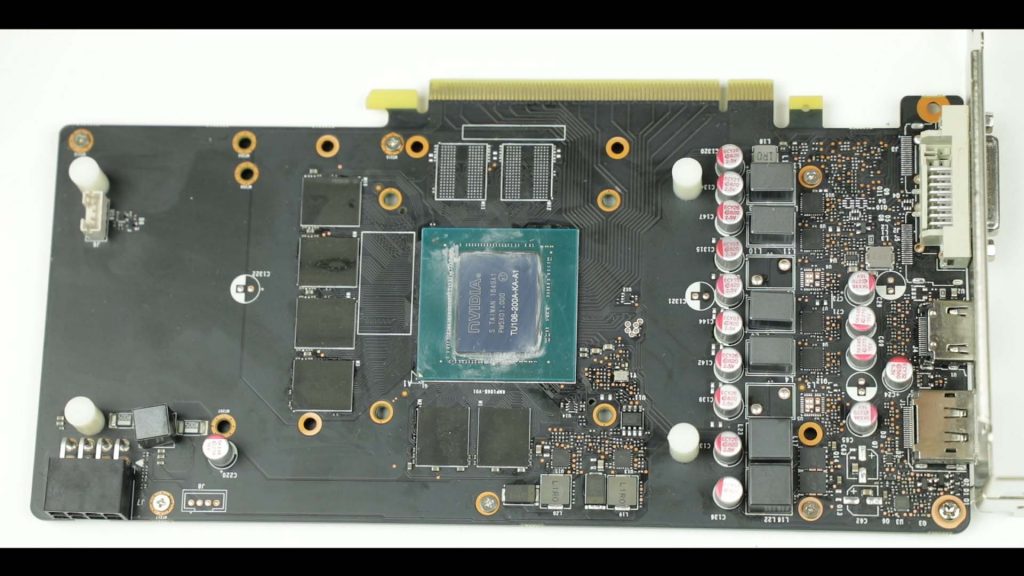 All our capacitor are solid state capacitors which mean not bursting after a few years.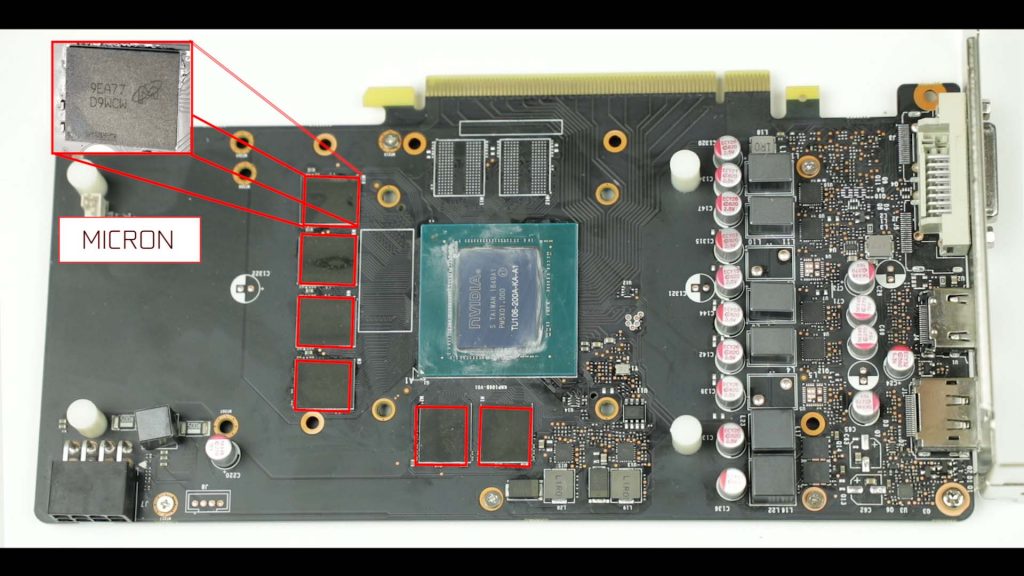 And the all support by 6 GB of  MICRON DDR6 Yumminess!
---
CONCLUSION
So basically we have a rather good quality, and I'll risk myself by saying premium budget RTX 2060 card.
And to propose it at 340 USD, and about 80 to 100 USD cheaper than its natural competition is a bold move.
And it begs the question how did ARKTEK do it. Well, they simply focused their product to do one thing and one thing only : a budget RTX 2060 card.
It does not have many 5 Display output like others, simply because, if you have a 2060, you'll probably will never use more than a screen or two.
It doesn't have a bunch of RGB strips running around, because it doesn't bring anything to the card durability or its performances.
Arktek does not provide a tuning software because its cards are compatible to all the ones the competition make… and that… I love !
Instead,  Arktek is spending 95% of its resources in releasing high quality video cards, which can compete with any brand out there, for quite a bit less money.
So if you are on the market for a no non-sense card, which robustly delivers on its promise, well that's where your money needs to be!
VERY GOOD
Surprisingly good video card coming from a company you probably never heard of, and given the fact that it is the most affordable of its category!