Tech News
AMD Ryzen 3000, IT'S HERE
5 CPUs, upto 12cores/4.6 Ghz/$499. Coming on 7/7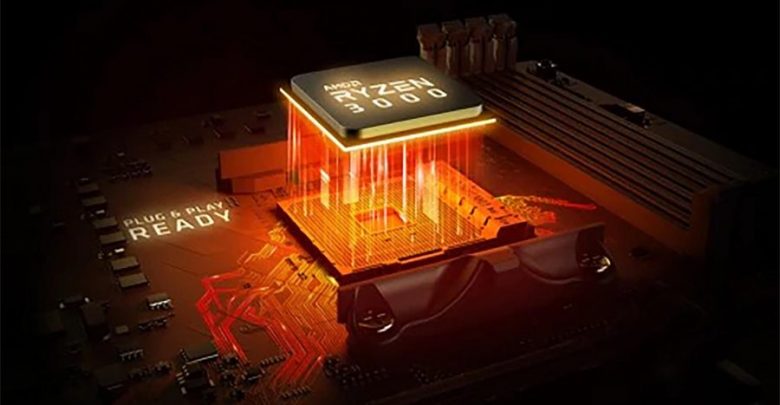 That was arguably the most anticipated piece of info coming out of Computex 2019.
And AMD  wasted not time.
It's long anticipated  Ryzen 3000 series  specs, prices and release date have been confirmed . On the 7th of July, you will be to order the following processors :
"Fun fact : launching date 7/7 refers to Zen 2 7nm lithography."

Power consumption VS Performances.
In comparison with Intel's i9-9900K, the Ryzen 7 3700X proposes 8 Cores with 16 Threads for only 65 Watts! This will have deep implications especially for gaming centers and gaming lounges, which will be able to propose 8 core CPU performances with a 30% energy savings.
Doesn't help Intel to see the Ryzen7 3700X  (329 USD) going for 150 USD  cheaper than its  only main-stream 8 Core CPU, the i9-9900K (479 USD).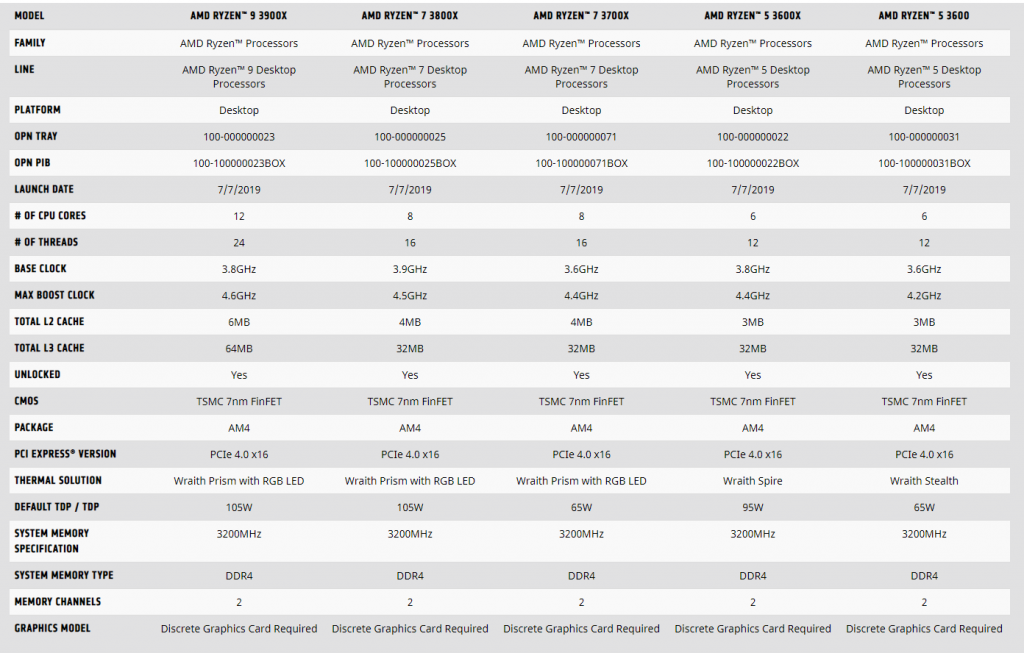 It does not stop there.
Ryzen 3000 series is compatible with all the X chipset motherboard, going from the X370 all the way to the yet-to-be-launched X570 chipset. So no pesky motherboard upgrade to take advantage of this new generation of AMD processors.
It also boasts PCIe 4.0 compatibility, which Intel is yet to adopt!
Ryzen 9
But all eyes were on the most powerful processor released: the Ryzen 9. In the past 2 weeks, rumors were that this very CPU was AMD's motivation to delay the release of its high-end productivity focused Threadripper 3.
And I can see why that would be. Th Ryzen 9, at $499,  is the first main-stream gaming-centric Processor to propose a 12/24 core/threads count. At that price anyway.
It goes head-to-head, not only against the now-dwarfed i9-9900k, but against some of  mightiest of the mighty X series  i9 intel processors. And in Particular against the i9-9920X which is retailed from $1,199 according to Intel's website (TOW).
It is hard to predict real-life performances before the retailed launch. But it is safe to say that we might have just witness biggest tech-related upset experienced by Intel since the release of the original Ryzen, back in summer 2017!
Ryzen VS Ryzen 3
In a single threat performance comparison, Zen2 fairs extremely well against its predecessor, the Zen (1) architecture.  The Ryzen 9 3900X offers +32% better single threaded performance over the Ryzen 7 1800X, and based on what was leaked over the past few weeks, it does check out,
A 32% boost on single threads performances is huge… but AMD does not stop there,advertises a whooping 100% multi thread performances increase from Zen 1 to Zen 2.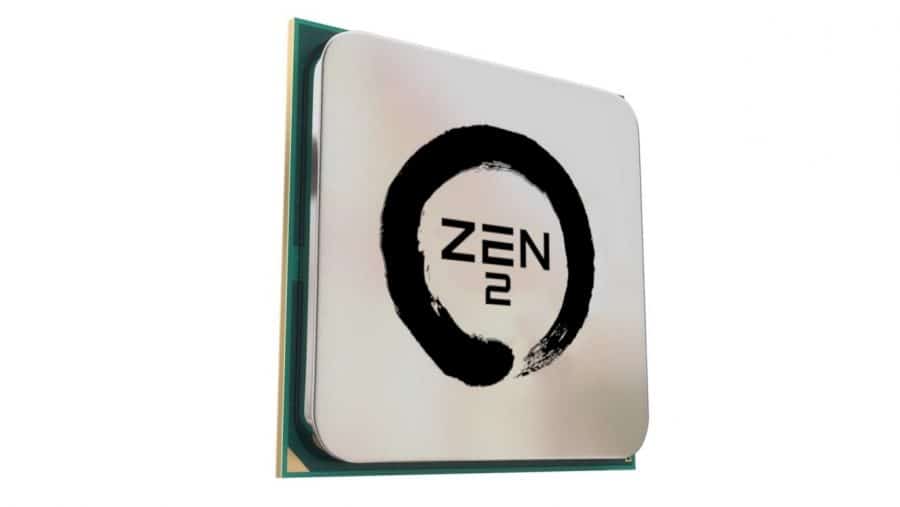 Needless to say, this is very first thing I will be testing as soon as the Ryzen 3000s hit the shops.
In conclusion…
The wait is almost over and, apart from its memory support, we know everything we need to know about the 3rd generation of Ryzen CPUs, and Zen 2.
We are living exciting times. AMD is known for fanfares when it comes to specs, and some disappointing real-life results. But this time seems different. Armed with bench-leaks and seeing the 7nm Rome architecture at play, I can see Intel being in real peril. Especially seeing their response so far… yet another revamped Skylake micro-architecture processor, the i9-9900KS…