Tech News
AMD Ryzen 8000G "Phoenix" Desktop APU Lineup:
Ryzen 7 8700G, Ryzen 5 8600G, Ryzen 5 8500G & Ryzen 3 8300G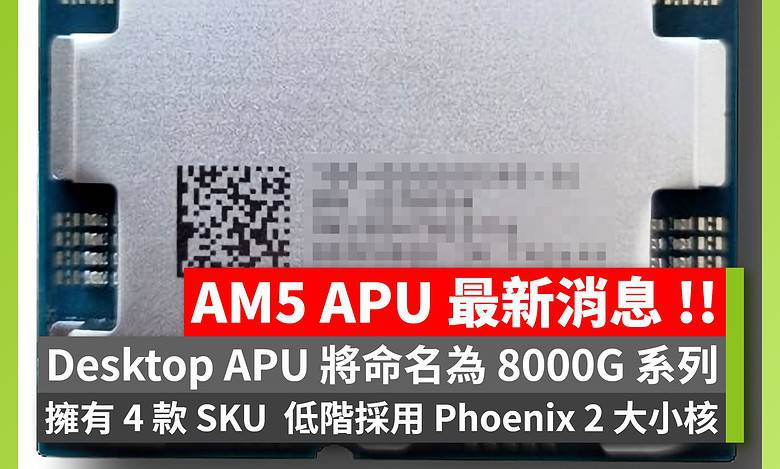 AMD is in the final stages of its Ryzen 8000G "Phoenix" APU lineup launch. The AM5 desktop platform will land in more variants than seen on previous G APUs.
The latest rumor on AMD's highly anticipated AM5 Desktop APUs comes from HKEPC who state that AMD will be launching its Ryzen 8000G APU family soon.
【NDA ㊙】AMD 最近更新了 AGESA Combo AM5 PI 1.1.0.0 Firmware,增加了 AM5 APU處理器的支援性。據台灣主機板商向 HKEPC 透露,AMD 已提供 ES 樣品進行測試,並收到消息很大可能命名為 Ryzen 8000G 系列,目前已知有 4 個 SKU,包括 Ryzen 3 8300G、Ryzen 5 8500G、Ryzen 5 8600G 和 Ryzen 7… pic.twitter.com/v3tLkKtOfZ

— HKEPC (@hkepcmedia) November 8, 2023
They sourced this leak from a Taiwanese-based motherboard manufacturer who has received the first ES Ryzen "AM5" APUs for testing.
I transpires that the chips will be marketed as Ryzen 8000G instead of Ryzen 7000G which was the previously rumored branding.
The naming change was motivated by the new APU launch date, end 2023 or very beginning of 2024, which places it closer to the launch date of the new ZEN 5 powered CPUs (Ryzen 8000 series).
The trick here is, despite sharing the same Ryzen 8000 series name, the Ryzen 8000G APUs will not come with the highly anticipated AM5 (3nm) new architecture, but instead will remain on the current ZEN 4 & Zen 4C architectures (5nm).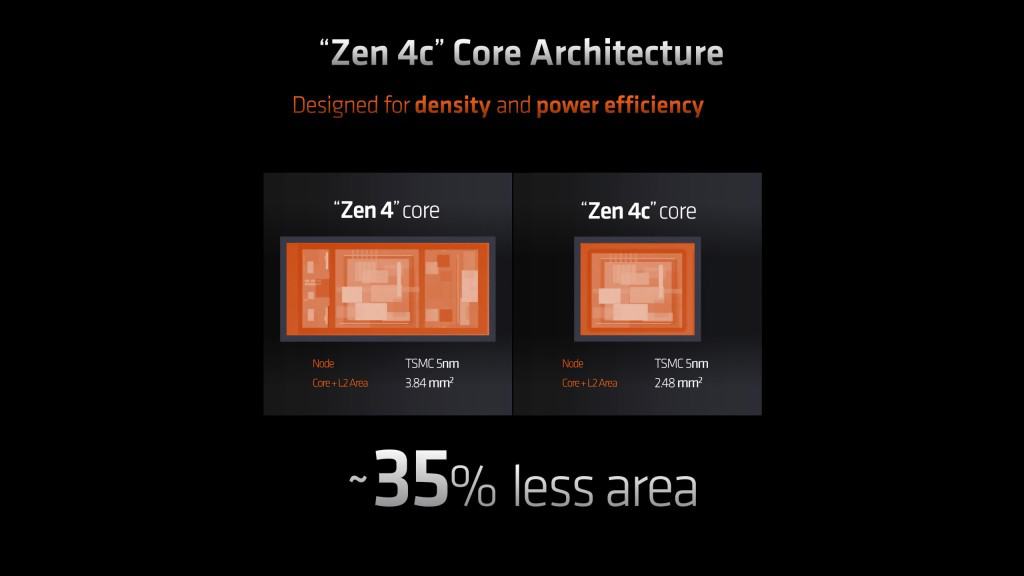 If confirmed, some would say that this strategy might confuse costumers and be deceitful.
Spec wise, based on what was leaked so far, the AMD Ryzen 8000G "Phoenix" AM5 Desktop APUs will come in both hybrid and non-hybrid configurations.
The hybrid configuration will come with a combination of Zen 4 & Zen 4C cores while featuring up to Radeon 740M iGPUs with 4 compute units while the higher-end Zen 4-only designs will feature up to 8 CPU cores and 12 compute units. There are a total of four SKUs that will be part of this lineup which would include:
Ryzen 7 8700G (Phoenix 1)
Ryzen 5 8600G (Phoenix 1)
Ryzen 5 8500G (Phoenix 2)
Ryzen 3 8300G (Phoenix 2)
The AMD Ryzen 7 8700G will be the Phoenix AM5 desktop flagship APU with a total of 8 cores, 16 threads,16 MB of L3 cache, and a Radeon 780M iGPU with 12 compute units. Following this would be the 6-core and 12-thread Ryzen 5 8600G which will feature the Radeon 760M iGPU with 8 CUs.
Then we have the hybrid configurations which feature the Ryzen 5 8500G with a mix of 4 Zen 4C cores and 2 Zen 4 cores while the Ryzen 3 8300G features 3 Zen 4C cores and a single Zen 4 core. This die will be the same as the Phoenix 2 APUs which were recently unveiled and have benefits in the efficiency segment. All chips are expected to be configured with 65W TDPs at the base power.
As for the launch, the AMD Ryzen 8000G "Phoenix" AM5 Desktop APU family is expected to launch either later this year or early in 2024 in both DIY and OEM availability.
Motherboard makers are already prepping support for the APUs with the latest AGESA 1.1.0.0 and 1.0.9.0 BIOS firmware which we reported here.
| APU NAME | ARCHITECTURE | CORE/THREADS | CLOCKS | GPU | TDP | PRICE |
| --- | --- | --- | --- | --- | --- | --- |
| RYZEN 7 8700G | Zen 4 / RDNA 3 (Phoenix 1) | 8 / 16 | TBD | Radeon 780M (12 CU) | 65W | TBD |
| RYZEN 5 8600G | Zen 4 / RDNA 3 (Phoenix 1) | 6 / 12 | TBD | Radeon 760M (8 CU) | 65W | TBD |
| RYZEN 5 8500G | Zen 4 / RDNA 3 (Phoenix 2) | 6 / 12 (4 Zen4C + 2 Zen 4) | TBD | Radeon 740M (4 CU) | 65W | TBD |
| RYZEN 3 8300G | Zen 4 / RDNA 3 (Phoenix 2) | 4 / 8 (3 Zen 4C + 1 Zen 4) | TBD | Radeon 740M (4 CU) | 65W | TBD |