I could not resist. Since this summer, the open and multidimensional war between Intel and AMD looks more and more like a sci-fi movie. And a good one!
Indeed, last summer AMD's very own Ryzen and Ryzen Threadripper took us all by surprise. With a crazy core count, it's CPUs rendered Intel mainstream Kaby Lake processors immediately and unequivocally obsolete.
What was particularly shocking in the above, is that there were no precursing signs for such an upset. Literally, a day before Ryzen was released, the world (and Intel) was at ease in the current order of things. AMD was the eternal underdog, and its cheaper processors were, of course, underperforming 2nd choices.
On a bright summer day of June 2017 the all market went on fire and, overnight, AMD had flipped situation and forever redefined what a David and Goliath tale should sound like.
Ryzen
How did AMD achieve this? Core Count!
Whereas Intel had, for the past 5 years, capped its mainstream processor line up to 4 physical cores, Ryzen shamelessly did the unthinkable and released 8 cores/16 threaded CPUs at the very same price line… or CHEAPER.  The Ryzen 1700X and 1800X performed so well, that even Intel CPUs which would cost three times as high (i7-6900K) were not safe.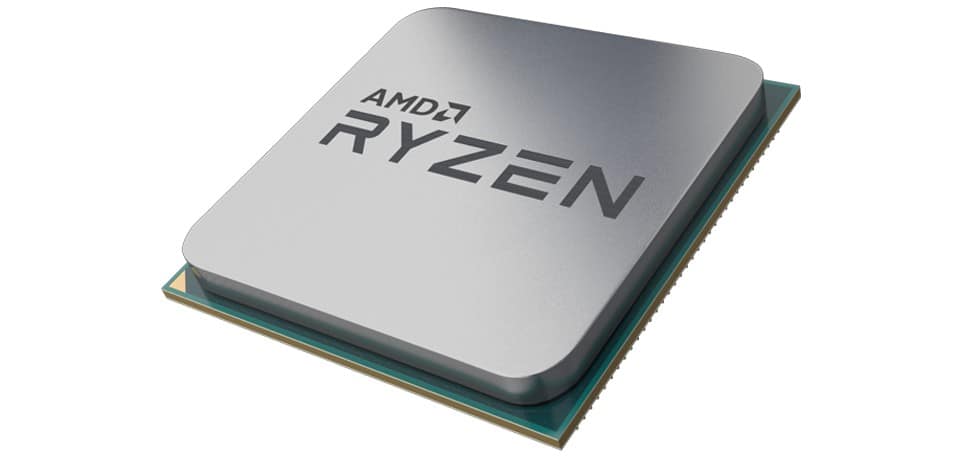 After a short incredulous flabbergasted period, Intel tried its very best to discredit Ryzen, but benchmarks don't lie. Ryzen was the new processor to have. Intel even tried to convince the market that optimized platforms and software were key to Intel supremacy.
The Threadripper (the Intel killer)
But Intel's muddles were only starting! After hitting the reset button on the mainstream consumer CPU market, AMD was about to reboot the very lucrative professional driven CPU market bang, with the release of its forever redefining Threadripper Ryzen Processor.
But Intel's muddles were only starting!
Not only is this thing unreal in term of specs  (up to 16 physical cores for 32 threads for under a thousand dollars), but its 4094 pins LGA would forever reshape our motherboards. Seriously, this thing is enormous. Who cares of More's law when you got real estate and a lot of it!?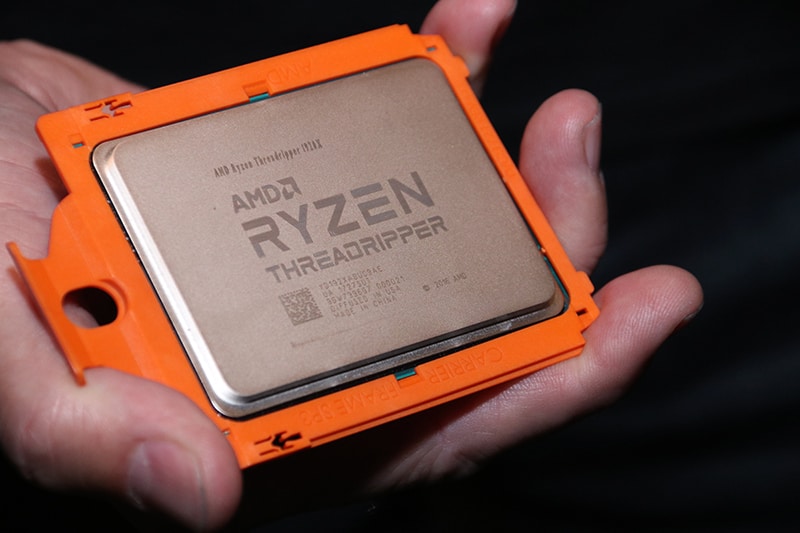 Intel realized that, not only its current product line, but its very way of operating was under a constant and grave attack.
Intel desperately turned to its army of engineers and underwent an immediate and major redesign of ALL its CPU lineups.
Skylake, Haswell, Xeon… everything!
Just in time for Computex 2017 (Taiwan), Intel first unveiled its X299 powered motherboard and it's new Kaby Lake X and Skylale X CPU lines ups, which were supposed to counter the most immediate danger: The Ryzen Threadripper.
In the shadows, engineers where oeuvring to do the impossible and market not yet another optimized version of Kaby Lake for January 2018, but to rethink the all future CPU line up, and counter the mainstream AMD's Ryzen CPU, which had already taken 10% market share in 3 short months from June to September 2017.
Coffee Lake (a hangover's solution)
On the 6th of October 2017, Coffee Lake took was finally released, and with it, some well-needed relief from Intel's follow up.
Finally, 4, 6 and 8 Physical cores! Ryzen has met its match. For the first time, Intel aligned itself to AMD.
A balance has been restored.. status quo re-established.
But Intel has little room for mistakes. If its Coffee Lake CPU lineups do not deliver and, at the very least, matches Ryzen performances, it is not only some earning or market share lost, it's its business model, and its future development, and survival which is at stakes.
It takes tens of billions of Dollars to develop new microarchitecture, and there is so much you can lose before risking the all company financial feasibility.
In the silicon valley, one rule which has been proven over and over again, bubble after bubble… no one is too big to fail.
The i7-8700K (the prodigal son returns)
I know, I know. I had the CPU for a month now and did not say much on it.
Since it's early October release, flurry of sites and other YouTubers had the opportunity to do real-world testings. and benchmarking.
But I have my own way of doing things, and I like putting CPUs in awkward scenarios.
So I have taken our dear i7-8700K and did a series of test and comparisons which might not seem natural at first, but which I believe, yields valuable information on what that CPU really is.
Let's start with the obvious.
Coffee Lake is still based on the same micro-architecture which we've seen on its two predecessors, the Skylake micro-architecture. Therefore, no Moore's Law follow up and we are still in a 14nm factory process configuration. So no breakthrough there.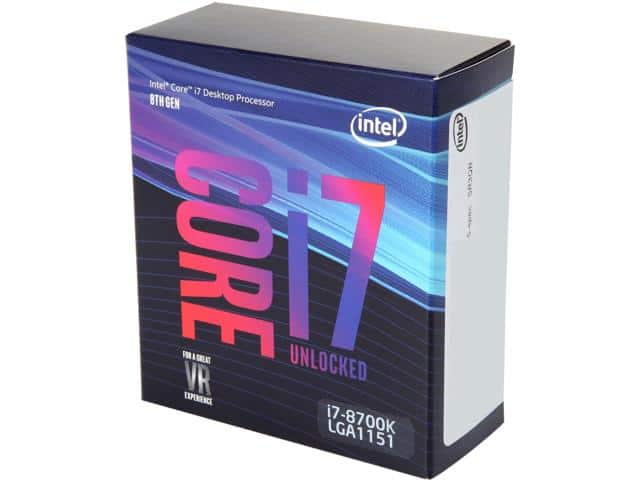 It still uses the 1151 LGA CPU socket, but, as I had predicted over and over again a couple months ago, is not compatible with anything older than a Z3xx series chipset. And I will not repeat myself on this subject, but I do think that it is a risky and poorly though move coming from Intel.
So basically, only the Core Count has been heavily upgraded.
It's previous generation, the i7-7700k had 4 physical cores and 8 CPU threads. The I7-8700K has 6 physical cores, and 12 threads. Good, but less then 8 physical cores, 16 CPU threads of the 1700X and 1800X Ryzen processors.
Real life performances
I have came up with my own index. The LPI (Laurent Performance Index). My LPI is a mix of gaming performances, hard computing rendering and a little of everything else. There is no score limit.The higher the better. It does not take energy consumption in account. CPUs were tested at stock clock.
Benchmark Score
Name
CPU
C/T
Clock (GhZ)
ARP (USD)
Gaming 
Stress load
Multi task
Single task
Total
Kaby Lake
i7-7700K
4 | 8
4.0  / 4.5

329

74
72
80
71

297

Coffee Lake
i7-8700K
6 | 12
3.7 / 4.7

419

91
85
93
90
359
Ryzen
1800X
8 | 16
3.6  / 4.0

399

86
87
105
82
360
What does that mean?
It means that Intel is back with a vengeance, and that both manufacturers are now neck to neck in what could be the best thing happening to the tech market since the x86 processors.
It means that Intel is back with a vengeance
Status quo is not yet completely achieved, and both Intel and AMD are preparing for war named 2018 with numerous battlefield. Something tells me that 2017 was just an "amuse gueule" and 2018, the "piece de resistance".
Bon appetit!