Tech News
The Z690 Motherboards: what we know today!
Intel rebirth ?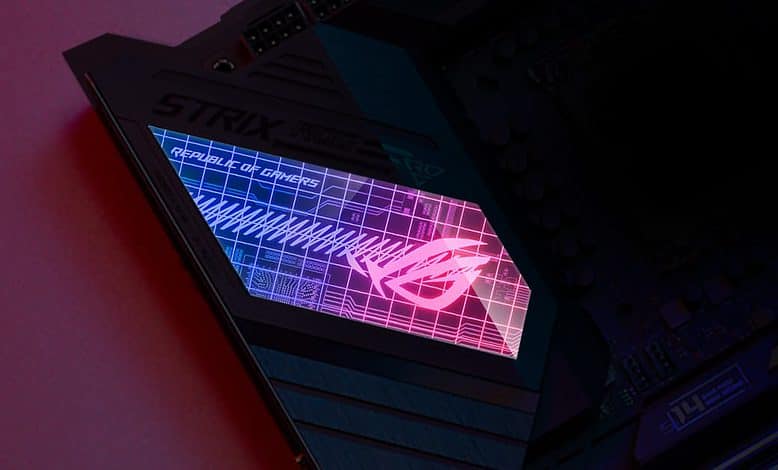 It is no secrets that Intel has been dragging behind AMD since its Ryzen launch back in summer 2017. Ever since, Intel's aging Skylake architecture has been distanced every year a little more, and underlining its aging 14nm lithography.
But things are about to change! Or Intel wants us to believe. Frankly talking, I have been losing hope. The Skylake architecture was a fine improvement back in 2015, but is it in 2021? Yet, here we are with our 11th Generation of Core Intel Processors exploiting this antiquated architecture.
But on the 19th of November 2021, Intel will be officially releasing its Alder Lake powered line up of desktop processors, with a brand new 10nm architecture, 1700 (LGA) connector pins (instead of the 1200 on its last gen. ), and a complete PCIe 5.0 compatibility, not sure what good that last feature will bring.
Needless to say, expectations are sky-high, and the early leaks, promise Intel Processors not only catching up with AMD, but straight up murdering it in broad-daylight!
Most importantly, it also signal the largest motherboard overall we have seen since AMD noticed X570 release back in summer 2019!
---
The Alder Lake Processors
One of the many advantages of having a smaller 10nm lithography is higher core-count processors. Intel's flagship 12th Gen Core processor, the i9-12900K will boast no less than 16 Cores, gapping overnight its tech-divide with AMD.
Larger LGA 1700 CPU socket.
That's an unprecedent jump. 500 additional connector pins to feed a bunch more power to our CPU but to also allow a lot more data swap.
Able to handle DDR5 Memory as well as the new PCIe 5.0 standard means unprecedented amount of bandwidths.
Scalable performances
With Alder Lake, cores are not equals. Intel's Hyper-Thread Technology comes now in 2 flavors::
Performance  ( Hyper-threaded P ) : 1 Physical Core and operate a second Logic Core totalizing 2 Cores as seen on previous Hyper-Thread CPUs ( i.e.: 8 Cores / 16 Threads) . They are obviously more powerful than the so called Efficiency Cores
Efficiency       ( Hyper-threaded E ) : 1 physical Core operates individually and is focused on dedicated tasks. These Cores count as only 1 Core, giving unsymmetric Core counts such as 16 Cores / 24 Threads,
It will allow the processor to operate several Cores on a lower wattage budget, without sacrificing any performance potential.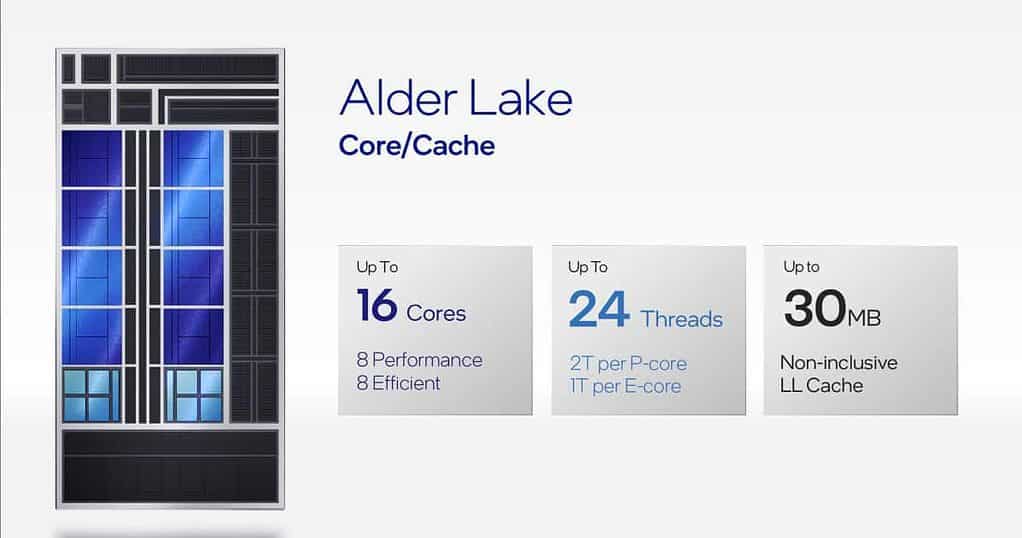 I know it can all sound a little confusing, but once your grasp that a Performance Core = 2 Cores, and a Efficiency Core = 1 , then the table below makes more sense.
Intel Alder Lake-S Desktop PC Specifications and Pricing
| | | | | |
| --- | --- | --- | --- | --- |
| | U.S. Price | Configuration | Clocks | Cache |
| Core i9-12900K / KF | $705 (K) – $674 (KF) | 8P + 8E | 24 threads | 3.20 ~ 5.30 GHz | 30MB |
| Core i9-11900K | $549 | 8P | 16 threads | 3.50 ~ 5.30 GHz | 16MB |
| Ryzen 9 5950X | $799 | 16P | 32 threads | 3.40 ~ 4.90 GHz | 64MB |
| Core i7-12700K / KF | $495 (K) – $464 (KF) | 8P + 4E | 20 threads | 3.60 ~ 5.0 GHz | 25MB |
| Core i7-11700K | $409 | 8P | 16 threads | 3.60 ~ 5.0 GHz | 16MB |
| Ryzen 7 5800X | $449 | 8P | 16 threads | 3.80 ~ 4.70 GHz | 32MB |
| Core i5-12600K / KF | $343 (K) – $312 (KF) | 6P + 4E | 16 threads | 3.70 ~ 4.90 GHz | 16MB |
| Core i5-11600K | $272 | 6P | 12 threads | 3.90 ~ 4.90 GHz | 12MB |
| Ryzen 5 5600X | $299 | 6P | 12 threads | 3.70 ~ 4.60 GHz | 32MB |
---
Z690 powered boards: What to know
All Z690 Motherboard support the PCIE 5.0 standard.
Twice the PCIe 4.0 available bandwidth per PCIe lane, meaning 4 GB/s per lane or 64 GBs per 16 PCIe slot. Obviously these bandwidth levels are unrealistic for any Video Cards produced in the next 2 years. So saying that Z690 boards are future proofed is understatement.
Some will support DDR4 RAM, some will support DDR5. 
No words on any hybrid models yet. I do not yet lose hope since we had seen some successful DDR3L/DDR4 boards back in the days.
VRM are unrealistically powerful.
Forget the 50 AMPS power stages. The new standard is now 70 AMPS at least, making Z690 entry-level boards more powerful than Z590 Flag ship boards. It also hints at higher count 12th GEN Intel CORE CPU.
---
ASUS PRIME Z690-P
ASUS Entry-level motherboard will come in DDR4 or DDR5 flavors. They will all natively support PCIe 5.0 on the CPU linked PCIe 16 slot.
The PCB layout does not depart from its preceding models.
PRIME Z690-P WiFi D4
ROG STRIX Z690-I Gaming WiFi
All eyes will be on the RIG series, and our first leak comes from its I series. A more compact motherboard series which spares no ingenuity to pack in all that you'll need to run a monstruous amount of computing.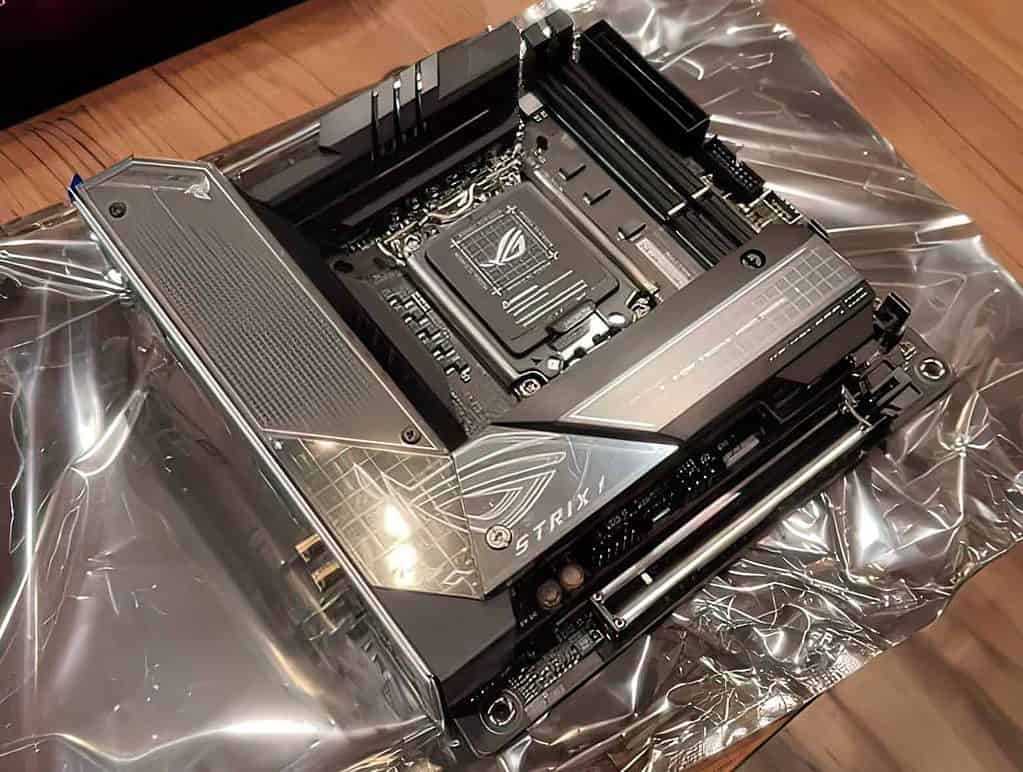 I count 'only' 10 Power Stages, which is normal on a more compact board. But don't be fool by the low-phase number. ZX90-I models usually come will beefier than normal Power Stages, and I would not be surprised to 90 AMPS power stages under these imposing heat-sinks.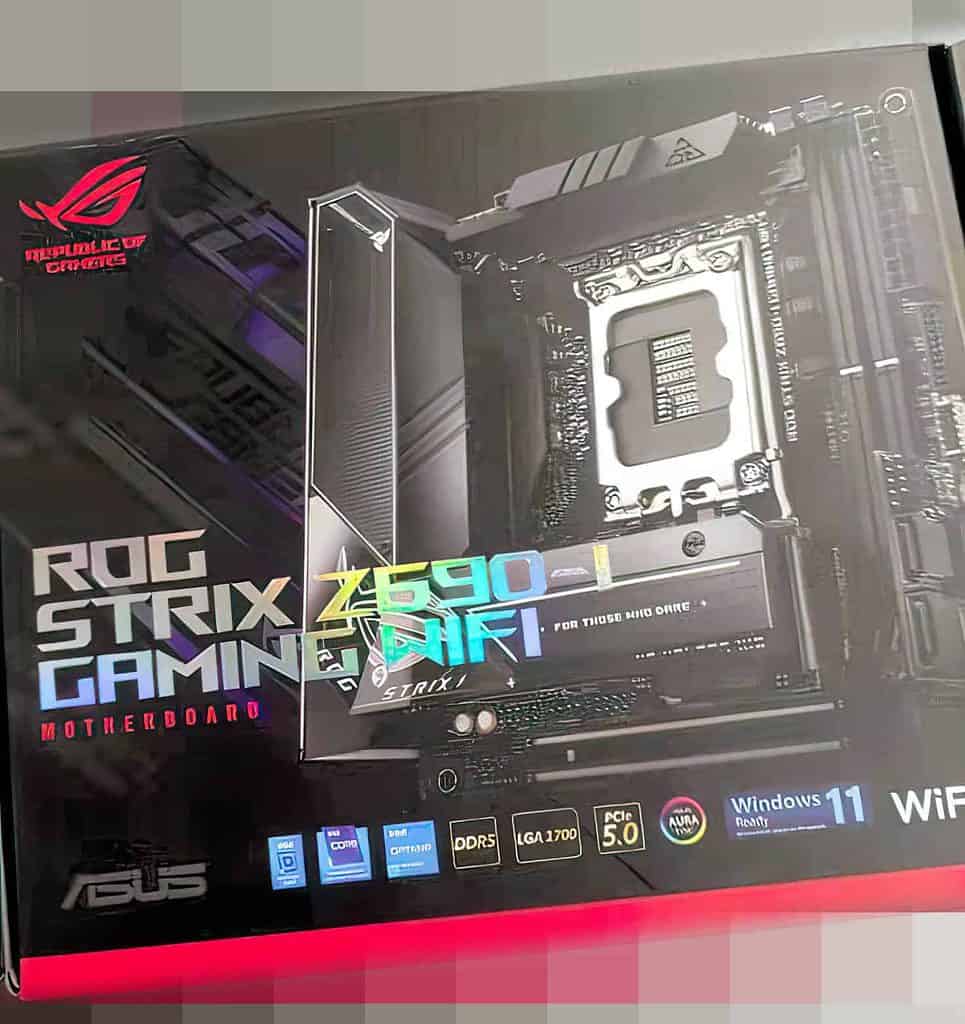 Special note on the multy-layers configuration of the Z690-I which will allow more components on a smaller PCB real-estate. I am a little worried what it will give in terms of thermals, but future will tell!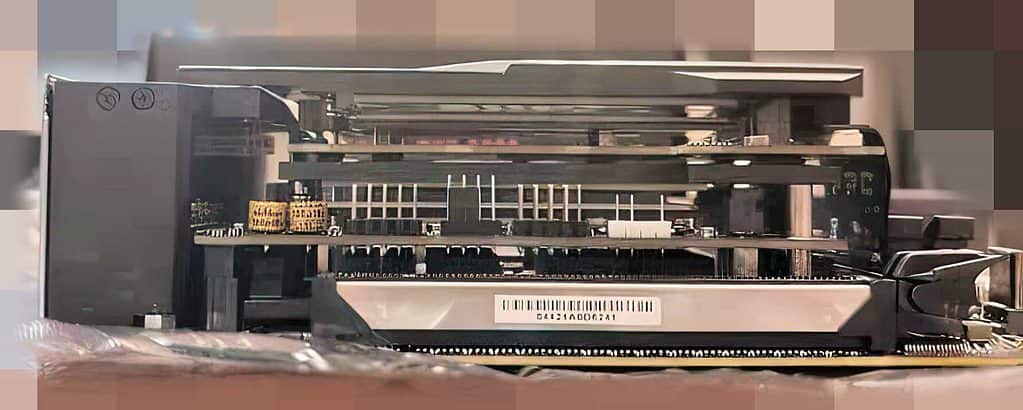 Z690 AORUS ELITE AX DDR4
The ELITE is AORUS entry-level board, and the PCB foundation of the entire AORUS series.
Already we can note the new PCIe 16 expansion slot configuration. No bachelor slot, a large 4-slot first PCIe 16 (PCIE 5.0), and the 2 lower ones tightly packed together.
In a single GPU world, it does make sense and allows a softer touch on the eye. As previewed on its Z590 counterparts, AORUS  confirms the single dual M.2 SSD heat sinks planted right in the middle of our PCB. My only concern is accessibility once your have your GPU mounted.

The Z690 Aorus Elite AX comes with a LOT of CPU humph! Gigabyte equipped this motherboard with a 16+1+2 phase power distribution subsystem with 70A power stages. I'm afraid to write this down, but the Elite (which again is AORUS entry-level), comes with 1,330 AMPS worth of power, 1,120 of which are CPU centric.
Z690 AORUS MASTER AX DDR4
Q-Code screen, fin-array heat sinks, re-enforced PCIe 16 slots: this is a Master variant, no doubt.
I am definitely looking forward to take it apart, especially that main VRM cooling block which seems to be half transparent. What?

Z690 AORUS XTREME
And here is ones of the most powerful Z690 motherboard money will buy! All three PCIE 16 slots will dispense PCIe 5.0 bandwidth levels.
Very few details on the VRM, other than we are dealing with 14+2+1 configuration. Knowing that the Elite comes with 70 AMPS power stages, I would not be surprised to see the XTREME upping the ANTE all the way to 90 AMPS.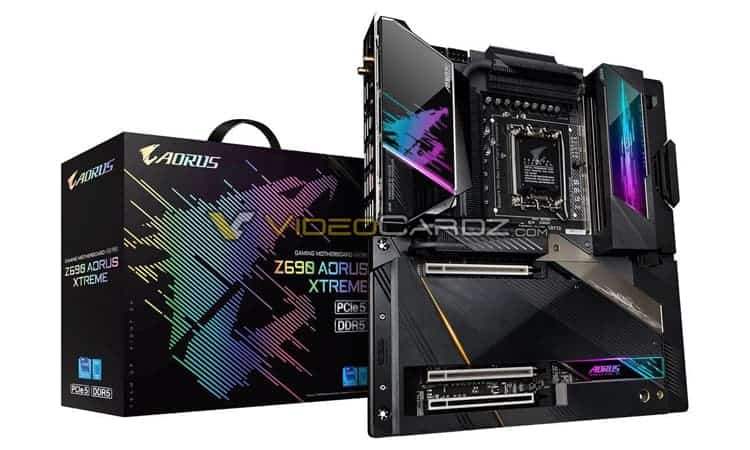 More to come.