Key Features
Price: 160 USD (CLICK TO BUY )
ATX Form Factor / 6 PCB Layers
INTEL Z490 chipset
LGA 1200 CPU socket
CPU Support

10th G Intel Core CPU
11th Gen Intel Core CPU

4 x 32GB 4,800 MHz DDR4, maximum 128 GB
2 x PCIe x16 —  4 x PCIe X1
Back IO :

PS2 Connector
Display Port 1.4
HDMI 2.0
2 x USB 2.0 — RX/TX 480 Mbps
2 x USB 3.2 2nd gen. Type-A — RX/TX 10 Gbps
2 x USB 3.2 (1st Gen) — RX/TX 5 Gbps
1Gbs LAN,
Realtek ALC887 Codec 7.1 channels audio,

STORAGE

2 x M.2 SSD — RX/TX 32 Gbps
6 x SATA 3 — RX/TX 6 Gbps

MULTIPLE GPU
Upgraded and robust VRM
Double contact VRM heat-sink design
6 layered PCB ( PCIe 4.0 ready)
4,800 MHz RAM clock
Price
No hybrid fan connectors
No EZ-Debugger
No M.2 SSD Heat-shields
No USB 3.2 TYPE-C (Back IO or front pannel)
The Prime is one of those defining boards to review. It is ASUS entry level of any chipset series, and the P variant, the entry level of the entry level.
But in a tech world rapidly shifting to higher core count CPUs and PCIe 4.0 compliance, even the most entry level of entry levels needs to show some solid specs.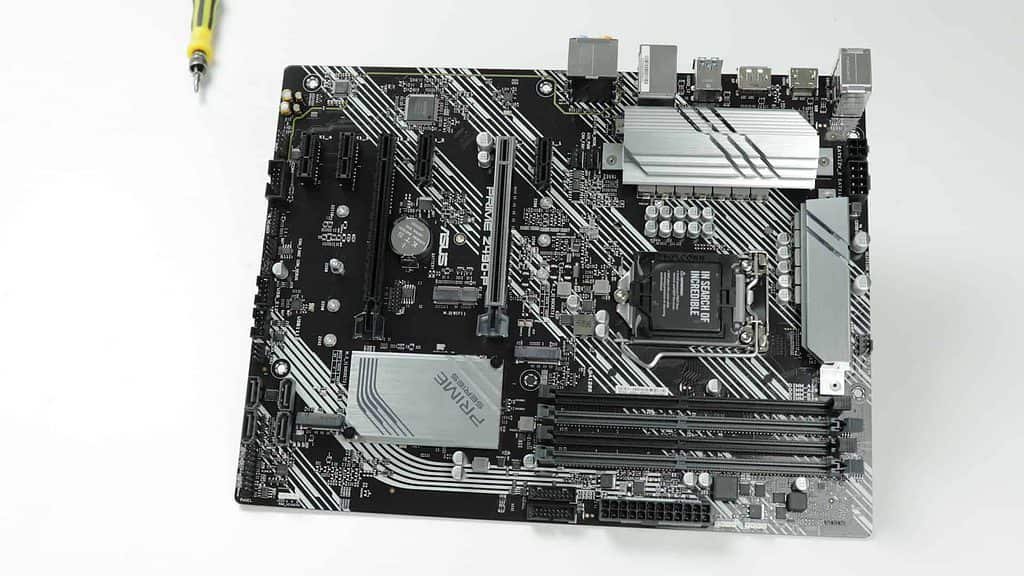 But this generation is different! As Intel plays catch-up with AMD, both on the PCIe 4 and CPU core-count fronts, ASUS had to rethink its entire line-up design, allowing a more sturdy and powerful product all together.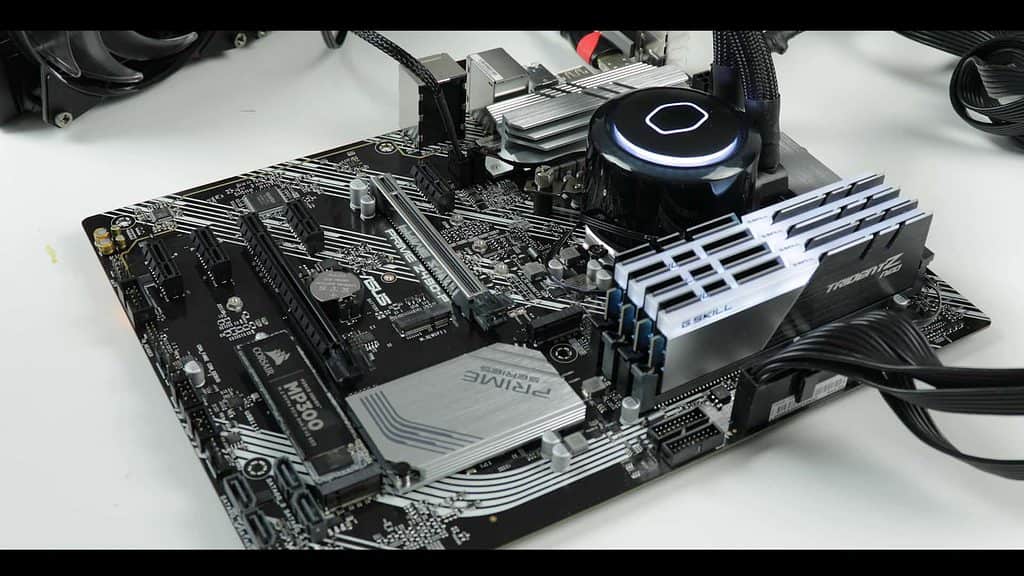 4 SATA cables
M.2 SSD screws and screw raisers
RGB cable extension
Manual
DVD driver & Software
---
PCB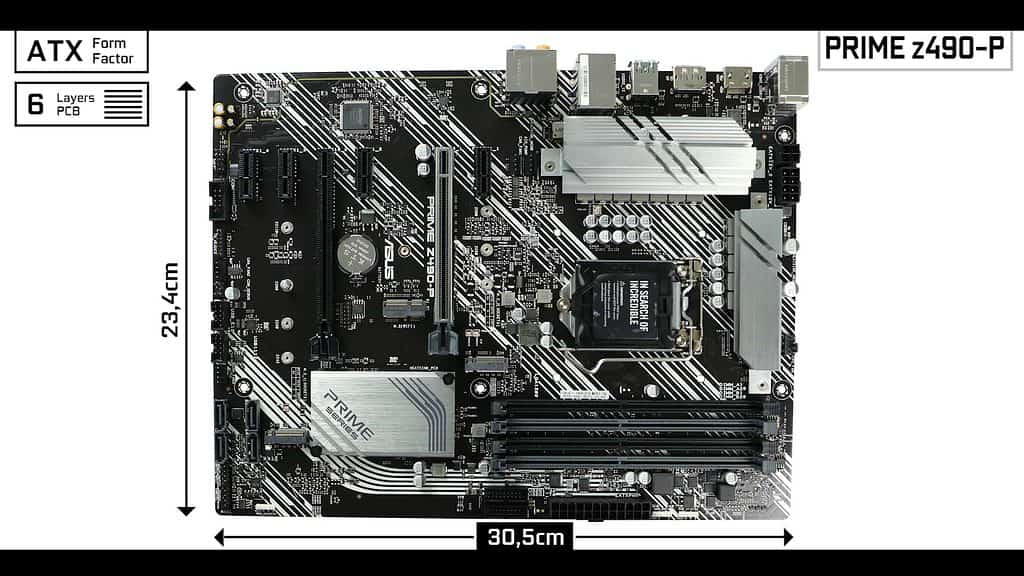 We are dealing with a 6 layered PCB ATX motherboard. A significant upgrade when compared to its predecessor, the PRIME Z390-A's 4 layers, and an added signal isolation which will allow a stable PCIe 4.0 support, whenever the 11th Gen Intel Core CPU will be released.
It also will benefit VRM heat dissipation and audio quality. Obviously, a very solid foundation for a performant and durable motherboard.


LGA 1200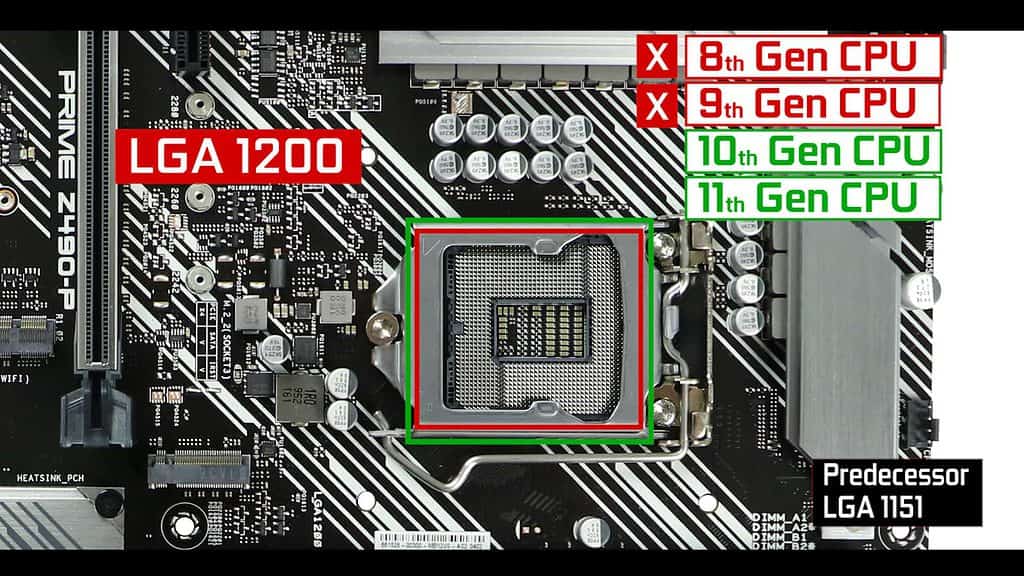 Our LGA1200 socket can support :
10th Gen. Intel CORE CPUs (PCIe 3.0)
11th Gen. Intel CORE CPUs (PCIe 4.0)
Since this is a new CPU socket, it is not backward compatible, which is disappointing knowing that 9th and 10th gen Intel Core CPU are based on the same Skylake Micro Architecture and can only hand PCIe 3.0 bandwidth standard.
---
VRM
This is where ASUS really did well!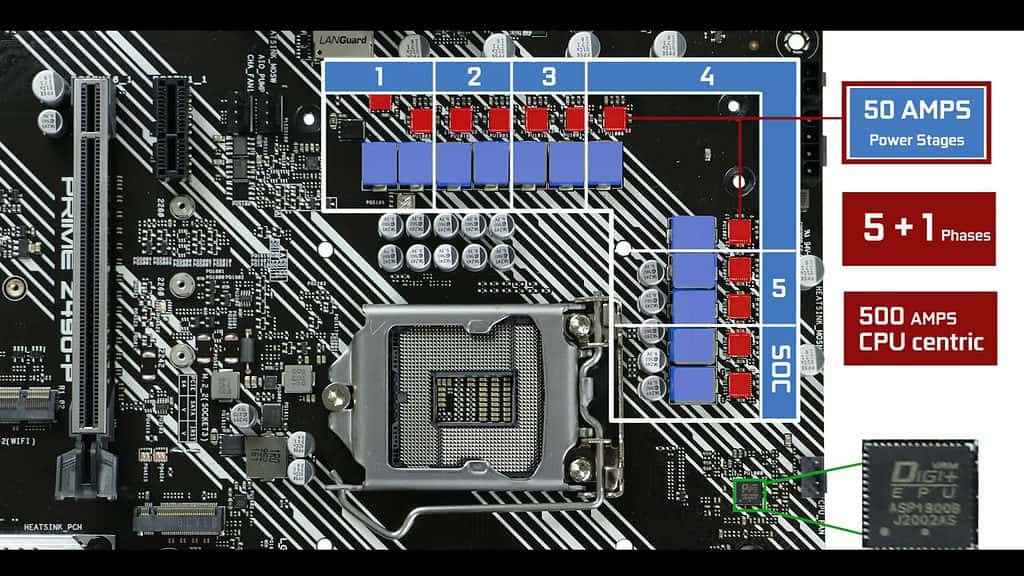 It has nothing to do with its predecessors, and closely follow the PRIME X570-A, the AMD version of this board.
We are dealing with 12 50 amps Powers stages, 10 of which are CPU centric.
They are paired into 5 phases, delivering an honest 500 AMPs to our processor.
Obviously this is adequate to run and even modestly overclock any of 10th gen Intel CPUs. As fro the 11th Gen goes, we will need to see and wait, but I strongly suspect that it will be the same conclusion.
Heat wise
First, we have a 6 layered PCB, meaning a greater heat dissipation through the board,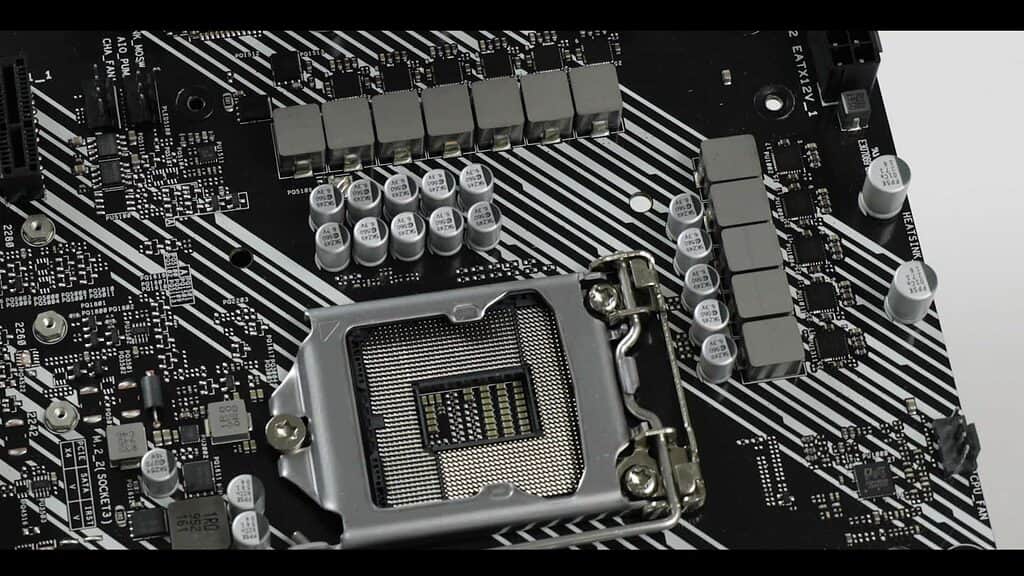 Second, we have improved, larger and heavier heat sinks, which do a great job at keeping our VRM cool at all time.
I'd like to note their double contact design, which makes a thermopadded contact on both Power Stages and chokes, which is one of these simple yet brilliant gradual improvements I absolutely love!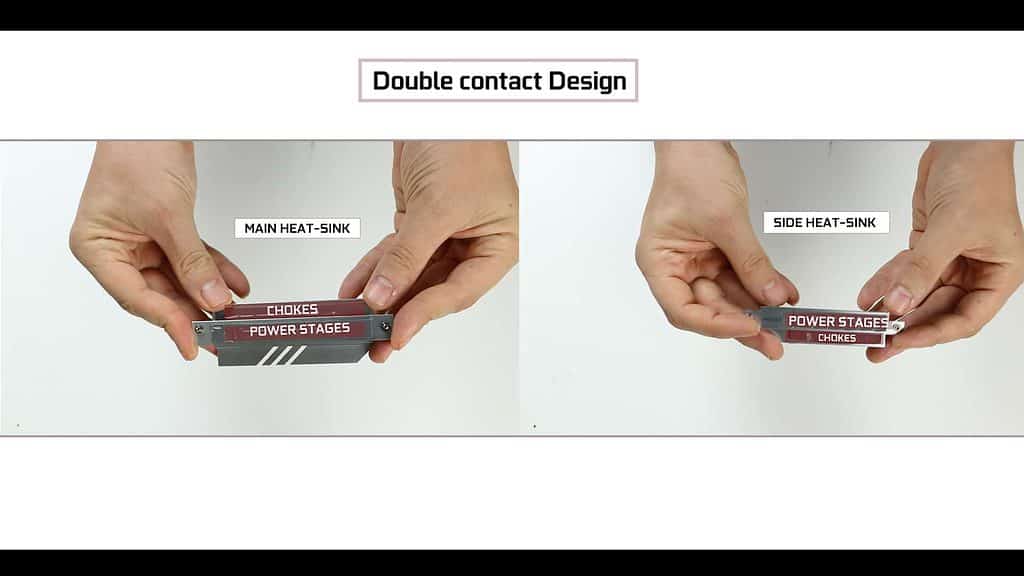 Having both main VRM components treated with thermopads alternates in an immediate cooling benefit, and a faster heat dissipation ratio. Big kudos to ASUS for this!
And that all translate in a cool VRM, even in the most demanding and continuous load.
With an overclocked i5-10600k (5.0 GHz / BIOS Auto) , CPU stressed for 80 minutes:
PCB Junction points :       70 celcius    (max)
VRM :                                66 celcius    (max)
---
RAM
The PRIME Z490-P can support up to 128 GB of DDR4 ram in a dual channel configuration.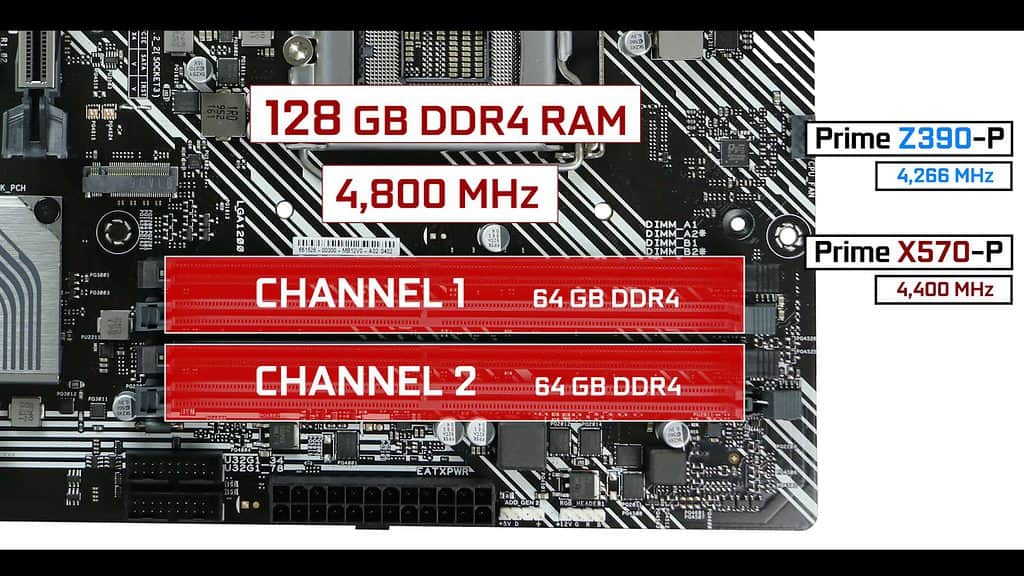 It is  overclockable up to a whooping 4.8 GHz, which is noticeably more than its Z390 equivalent (4,266 MHz).
---
M.2 SSD
Our board can support up-to 2 M.2 SSD ( 8 and 11 cm long).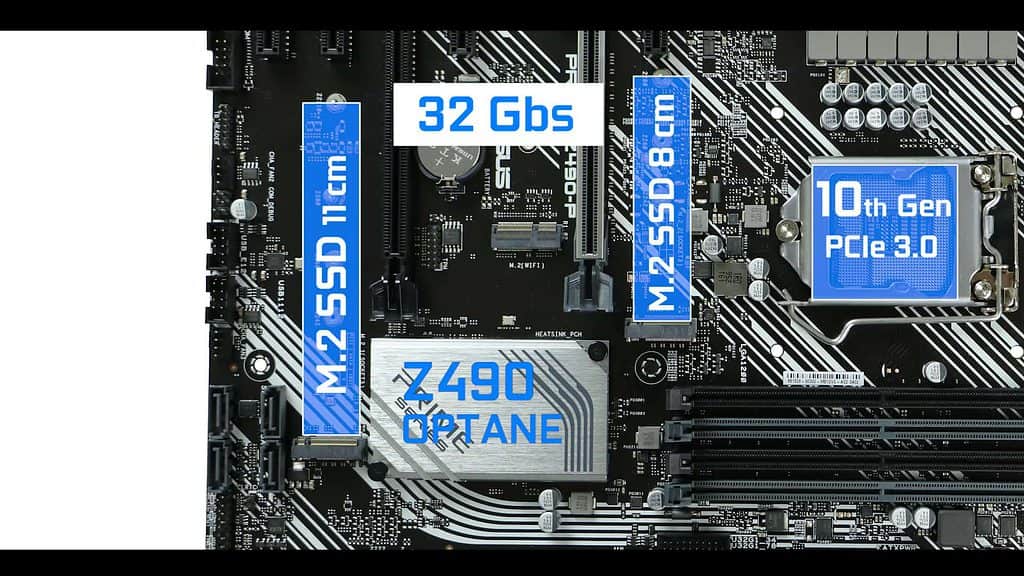 Since our Z490 chipset is Optane ready, they can swap data up to 32 Gb/s.
11th Gen Intel Core CPUs will bring PCie 4.0 bandwidths levels, which should double our CPU feed M.2 SSD data swaps (64 Gb/s).
In both cases our M.2 SSD sticks will experience a lot of heat.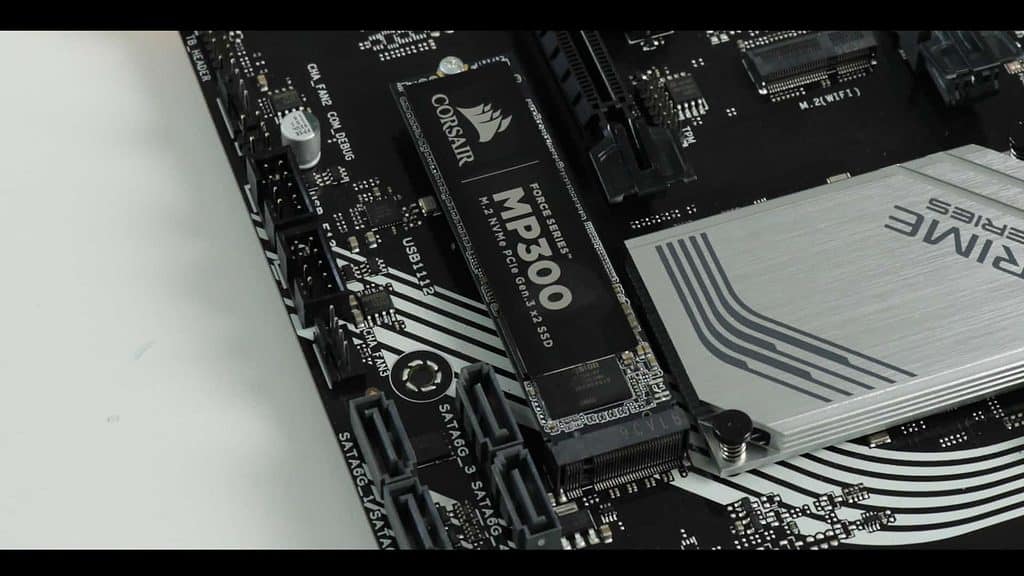 And since the board comes with no M.2 SSD heat-sinks, I would strongly suggest that you buy some with integrated ones.
When coupled with the 11th Gen Intel Core processors, our CPU-feed M.2 SSD will be operating at PICe 4.0 standard, and provided a PCIe 4 M.2 SSD, will see data swap peaking at a gargantuesc 64 Gbps.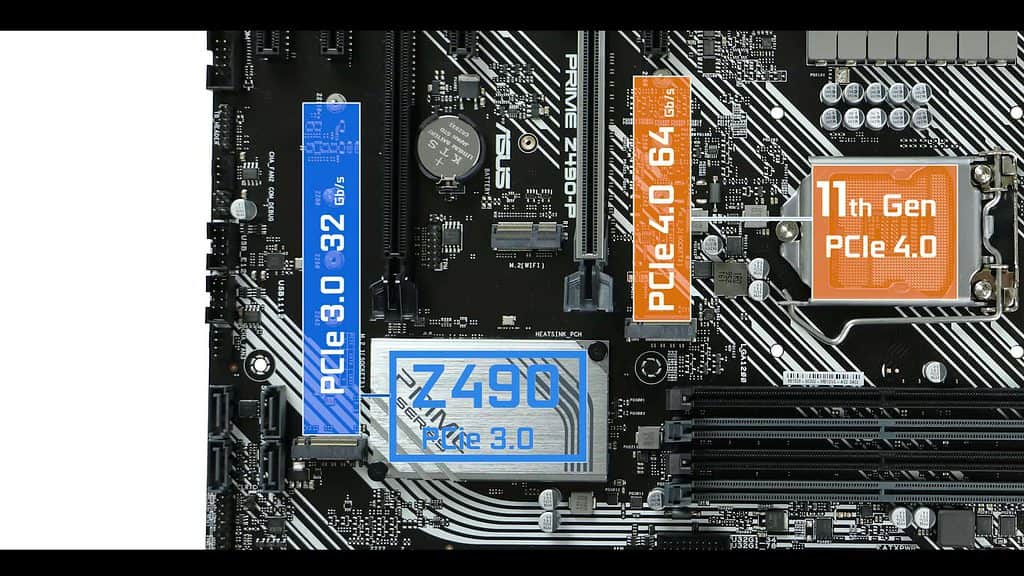 Worth noting, since our chipset is PCie 3.0 only, its depending M.2 SSD will always be capped at PCIe 3.0 standard, hence 32 Gbps.
---
Chipset
Our Z490  is in all and for all a Z390 chipset with an upgraded WiFi integrated module (WiFi 6 802.11AX).
It does remain a PCIe 3.0 Chipset meaning that PCIe 4.0 abilities of this board will solely depend on the 20 PCIe lanes of our 11th Gen Intel Core CPU.
It also means that the M.2 SSD which depends on it (on its left) will be capped at PCIe 3.0 level performances (32 Gbs).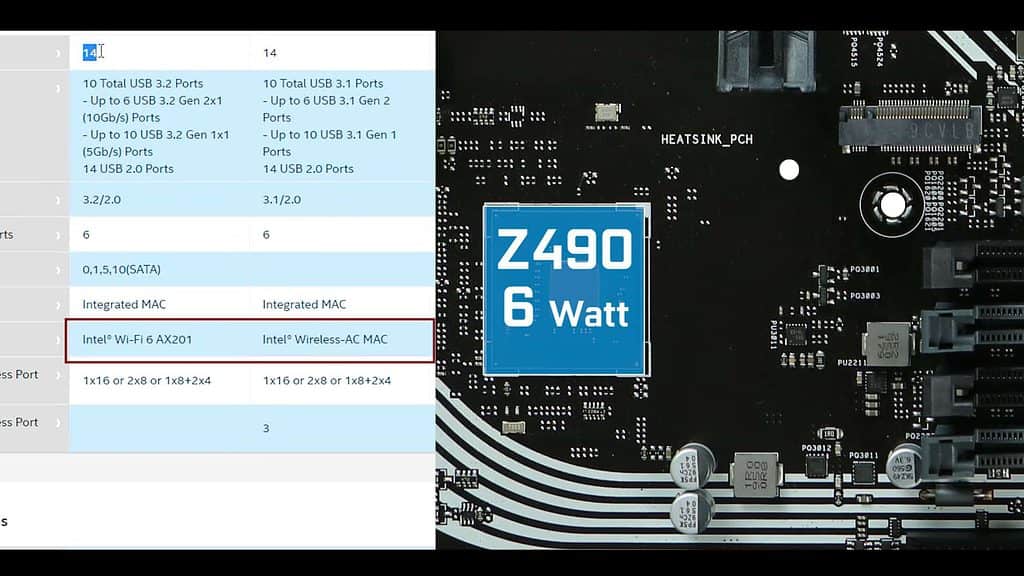 So, it is without surprise that we see it survive on a cool 6 Watts power consumption, allowing the absence of active cooling solutions (unlike PCIe 4.0 X570 powered motherboards).
---
SATA 3.0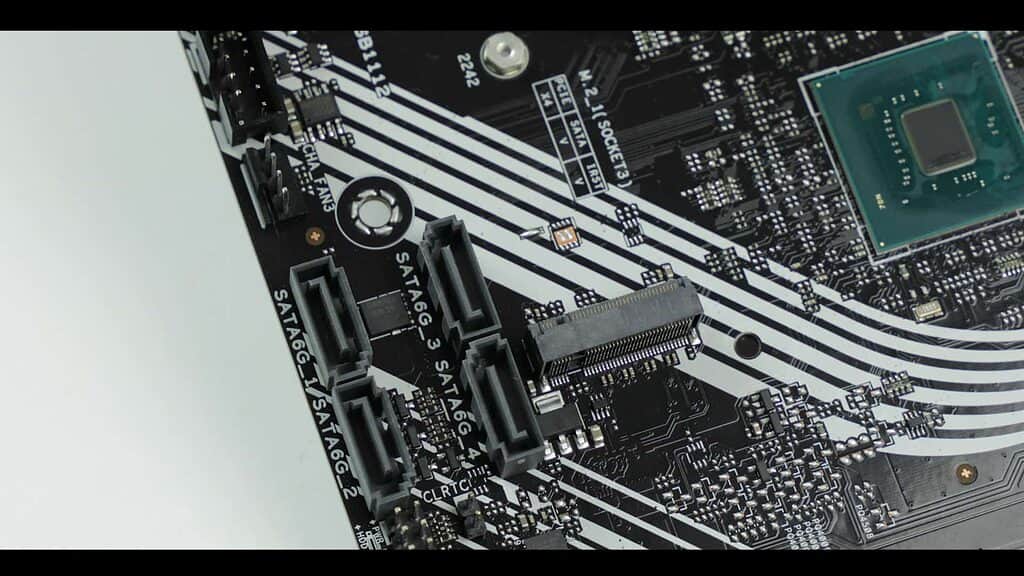 For more classical storage solutions, we have our usual SATA 3.0 plugs. 4 in total, with a transfer rate of 6 Gbs each. They can be configured to run into a 0,1, or 10 RAID configuration.
---
PCIe Slots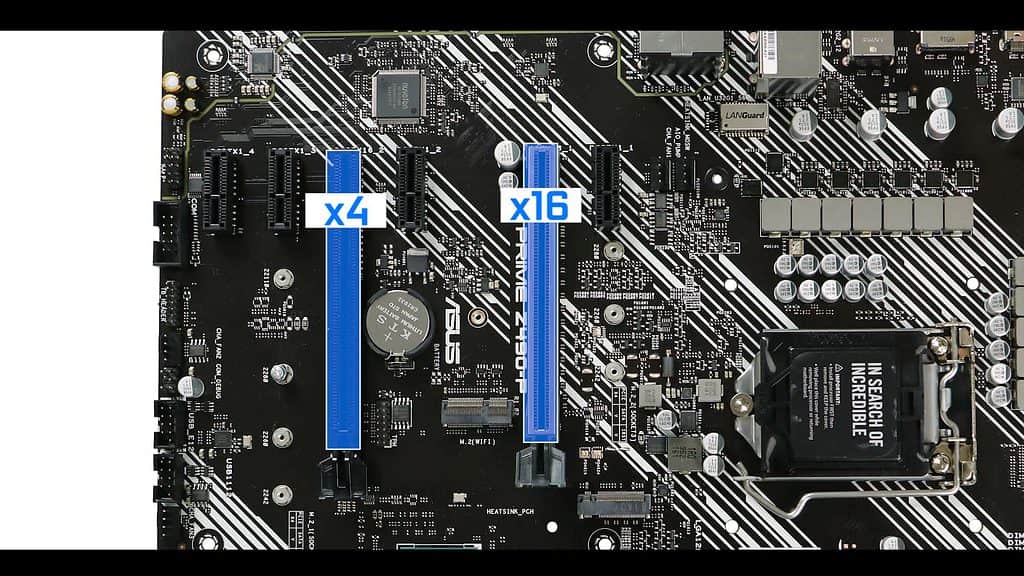 The PRIME Z490-P has 6  3rd/4th Generation PCI expresses slots.:
2 16 lanes with different BUS speeds
4 single lanes , single speeds
Only the closest one to your CPU can deliver up to 16 full bus speed meaning, this is where you'd want your video card to be placed for optimal performances.
In a dual GPU configuration, our slots will be sharing bandwidth in a 16 by 4 configuration.
Definitely not a multi-GPU board, explaining the presence of a single metal reinforcement on our 16 Lane PCIe slot.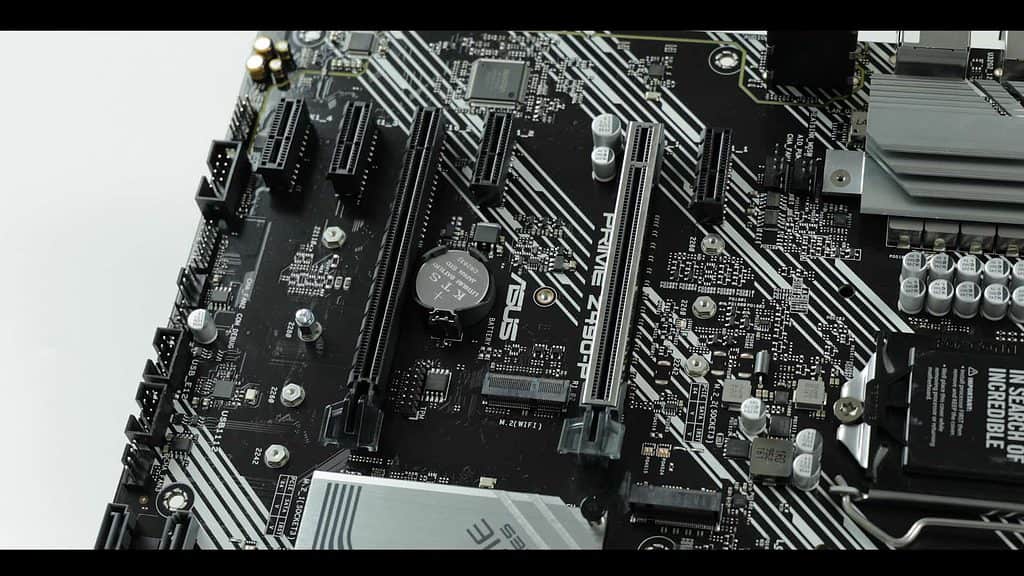 Note that the board only support Crossfire (x2) multi-GPU standards.
---
Back IO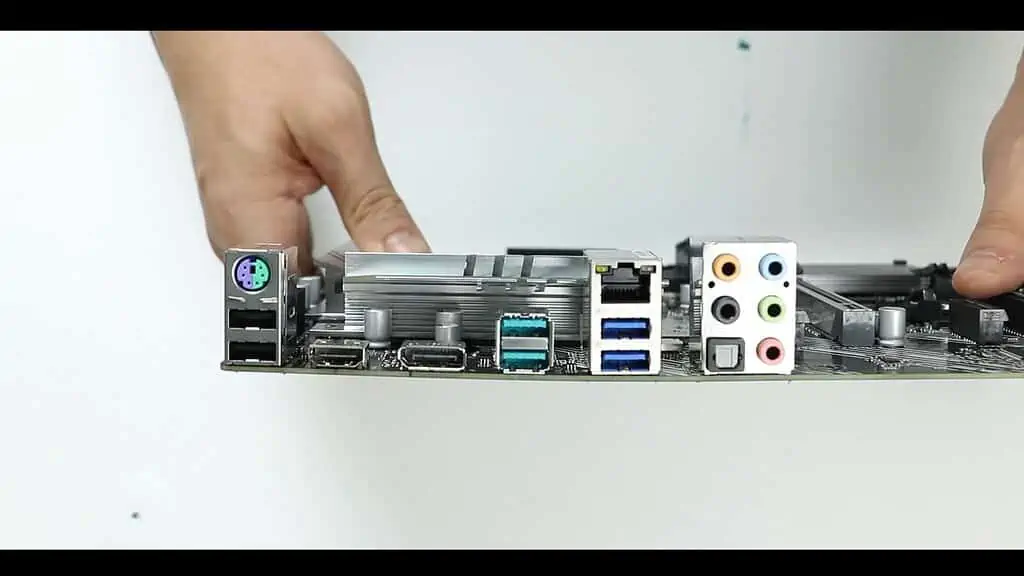 Back IO wise, we do have a very basic non-padded back plate, and I am not sure how much it would cost to add a couple of screws to keep that very simple plate fixed onto the board, but it seems to me that ASUS missed an easy and affordable opportunity to further demarcate itself from its competition, by providing an integrated IO plate.
It'd make it easier on everyone, less moving components on the build.
A mouse / keyboard PS2 connector, which, I could go without… this is not an overclocker, so I would not worry about abrupt failure due to reckless voltage and here ASUS could have add a few USB plugs instead, which this board cruelly misses off.
2x display outputs for our integrated graphics (HDMI 2.0 / DP 1.4)
2x 2nd Gen USB plugs
2x 3.2 5gb USB plugs
2x 3.2 2nd GEN USB plus , EXCLUDING a type C which I really regret. Especially when you;ll find out that there are no front panel TYPE-C either.
a surged protected gigabit LAN
And finally our ALC 887 8 channel audio codec which is, ok!
But let's be honest, it sounds nothing like the ALC1220 featured on more expensive boards. We don't have as many sound capacitors, and there is noticeable loss of sound quality when comparing them both.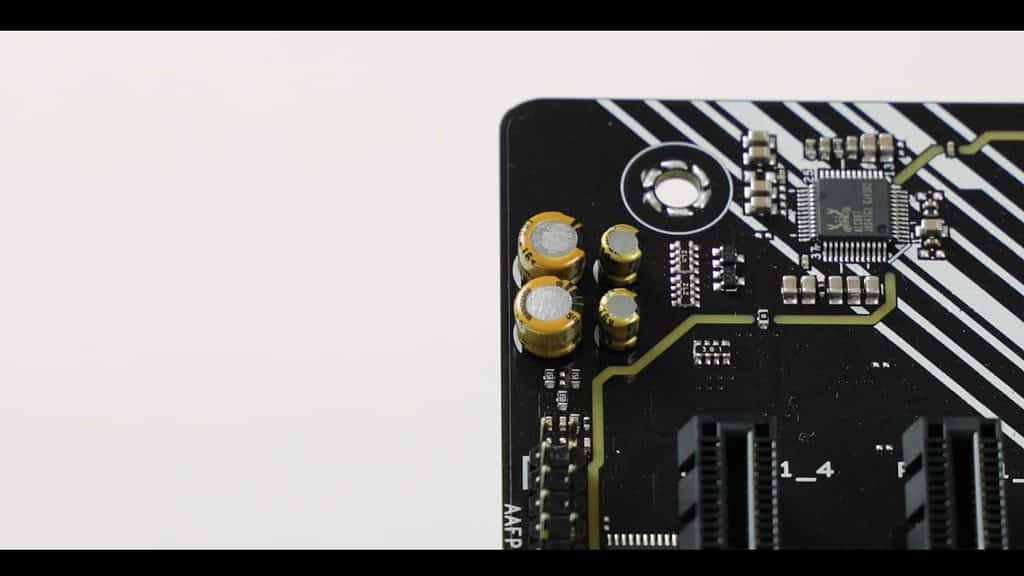 Additionally, the ALC887 is not the the best codec in terms of sound isolation, and despite having left and right audio channel on dedicated PCB layers, you can still make out some background parasites, which can be problematic when recording especially if your home is not properly grounded.But to be fair that is not what I was looking for in this board and this is easily fixable with an external sound blaster, which is quite affordable and infinitely better than any integrated sound codecs. Period.
We have no WiFi adapter but we do have a WiFi 6 onboard M.2 WiFi connector for future upgrade.
Overall the back IO is fine, but I find it a little unbalanced. The Z490 chipset has plenty more USB 3.2 nested in it and I would have loved to see 3.2 Type-C connector, which, in my opinion, should be always present on a Z4XX Powered Motherboard.
---
Front Panel Connectors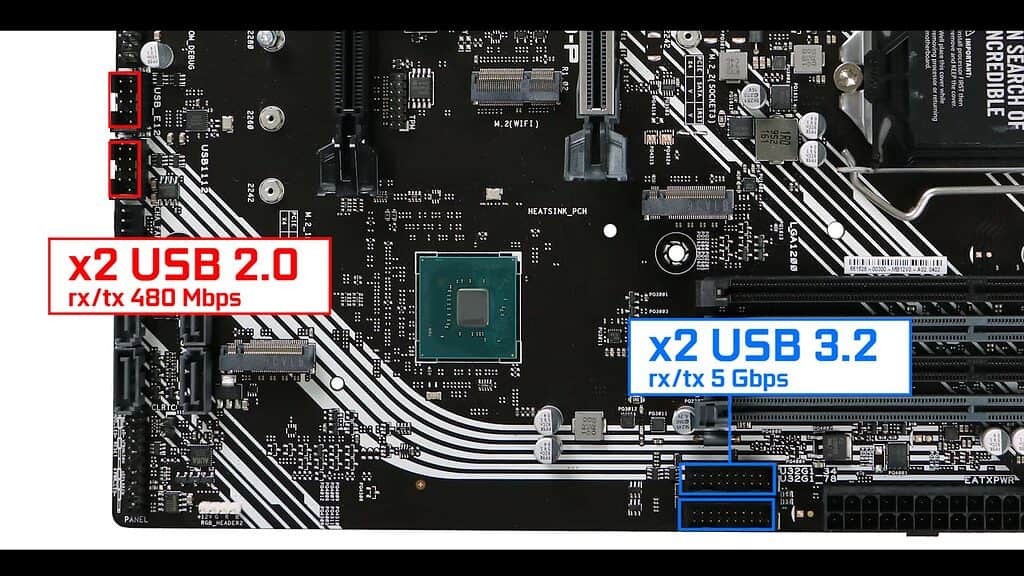 We have :
2x 2nd gen USB front panel connectors , good for our AIO pumps, or PSU monitoring,
2x 5Gbs USB 3.2 (1st Gen) front panel Connector
And As I mentioned earlier, I will regret the absence of the of a Front Panel TYPE-C, especially knwoing that we have none on the back-IO.
Not unacceptable, but ASUS can do better.
Cooling connectors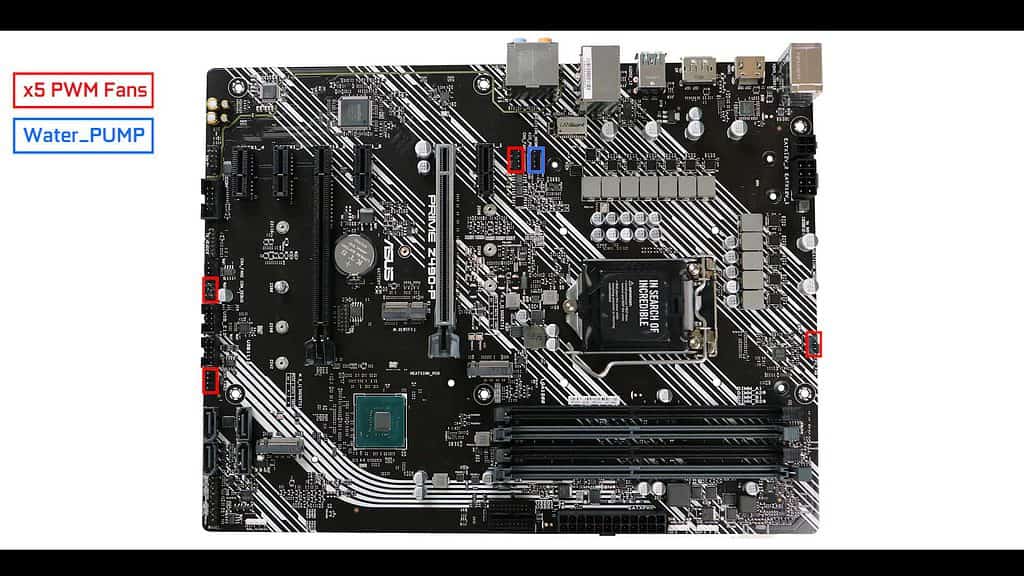 We have 5 nested PWM FAN connectors, 1 of which can support an water coolers (AIO or dedicated).
But nothing more. Despite providing plenty of air-flow, and supporting a water pump, the PRIME Z490-P is here not an enthusiast dream, far from it. Which could have been the case if ASUS had decided to equip this board with hybrid connectors allowing multiple functions any any available connectors.
It would have given this boards an unprecedented level of agility which enthusiast would have most certainly appreciate.
Not a deal breaker, but, definitely something I keep on hoping for to see on any ASUS boards.
---
TROUBLESHOOTING
Well, here, I'll go fast. We got nothing!
Not even an EZ debugger, which I do regret since I do believe that, it is a must on any Z4XX powered boards
We are dealing with higher power in and outtake, both PCIe3 and PCIe 4 bandwidth standards.  Having even the most basic troubleshooting feature goes a long way.
---
AURA Sync Effect
RGB wise, our PRIME Z490-P has 1 nested RGB Strip.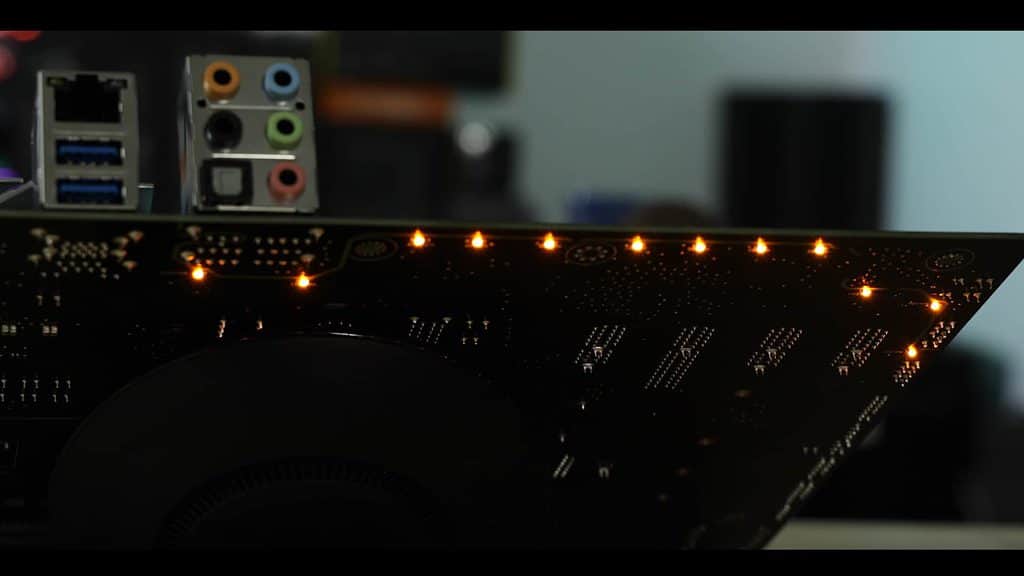 Sandwiched in our the back of our PCB.
We also have 4 RGB connectors :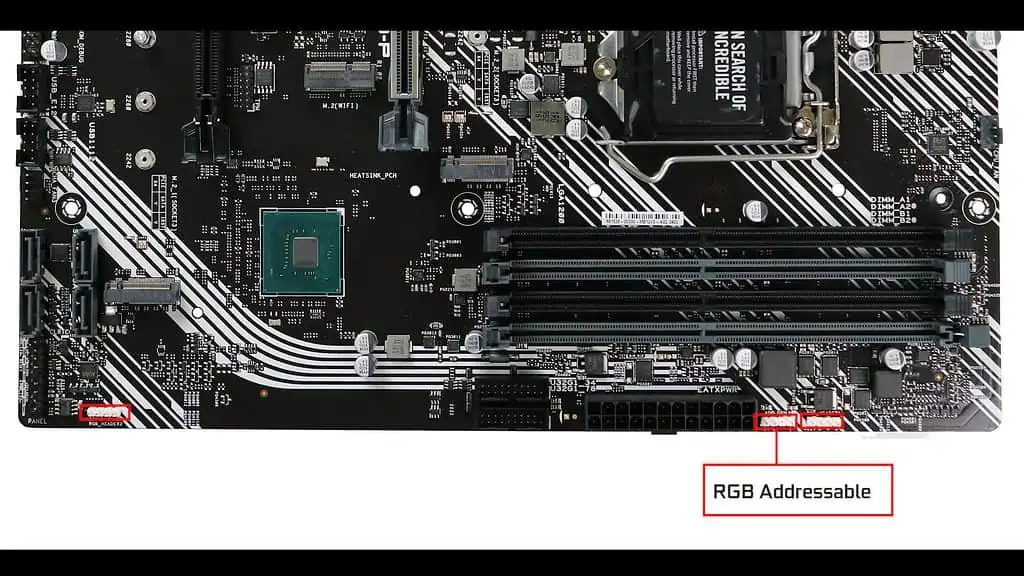 2 standard 12V RGB connector and 2 addressable RGB connector.
All of which can obviously be synced though ASUS proprietary AURA Sync effect software.
---
CONCLUSION
The PRIME Z490-P  will cost you about 160 USD. About the same price than its predecessor on launch day.
Sure, I was disappointed with a couple of things in the peripheral section, no back IO plate, no USB Type-C , and no EZ-Debugger.
But these do not affect the core function and abilities of the board. These are adjustments I'd like to see and none of them cast shadow on the fact that we are getting 4 massive design improvements.  Massive!
1- We have a much more durable 6 PCB layers manufacturing process which allows a safe PCIe 4.0 support.
2- More than adequate VRM to optimally run and even overclock 10th and 11th gen Processors.
3- much faster RAM clock than ever seen on such a budget board.
4- And ill even mention a small yet appreciable improvement, the double contact VRM heatsink, which is such a simple evolution, it makes it brilliant.
The only reserve I would have, is if you are already on a 9th gen Intel Core CPU / Z390 build. If you got that, I would wait for the 11th Gen Intel Core processor to be released, and the introduction of the PCIe 4.0 standard on Z490 powered boards.
With the current 10th gen CPUs you ll still be stuck at PCIe 3.0 bandwidth level, and frankly talking, the performance differential between the 9th and 10th gen CPUs is too small to motivate an entire mobo + CPU upgrade.
But if that's not your case, and are on the market for the best possible performances for the least amount of money, an easy yet solid first-time builder, and despite some IO adjustments, the Prime Z490-P really delivers more than its price tag suggests
Not only did it make an unprecedented jump forward in terms of power delivery, its also undeniably more durable than any of its previous iterations.
The competition really needs to worry on this one.
QUICK OVERVIEW
CPU & northbridge support
Supported Processor
10th Gen Intel Core CPU — 11th Gen Intel Core CPU
Chipset
Z490
CPU socket
LGA1200
Memory
Slots
4 (dual channel)
Max System Memory (Gigabytes)
128
Memory Technology
DDR4
Maximum Clock (MHz)
4,800
Connectors
USB 2.0
2 back IO + 2 on-board
USB 3.2 (1st Gen)
2 on back IO + 2 on-board
USB 3.2 (2nd Gen)
2 on back IO
LAN
1 Gb/s
WiFi
onboard M.2 WiFi expansion slot