Oh, you know I get excited when I get to review a Strix board. And this one made no exception to that rule!
Strix motherboard line-up is where ASUS tries to demonstrate what it can do in terms of aesthetics and on a budget. So basically, we are using the very same logic board and features that we will find entry-level boards, such as the already very well featured Prime Z370-A, but more attention is given to the finish of every component. In short, this board is here to show and shine.
Does this board can both look good and perform ? Let's find out!
Key Features
Review Price: 195.00 USD
ATX Form Factor
Intel Z370 chipset
Intel LGA 1151 socket
Dual-channel, 4 slots, max 64GB
3 x PCI-E x16 | 2 x PCI-E x4 | 1 x PCI-E x1 ALL PCI-e Lanes are 3rd Gen.
1 x USB 3.1 Type-A, 1 x USB 3.1 Type-C | 2 x USB 3.1 | 1 x Gigabit Ethernet (surge protected) | 2 x USB 2.0 | 5 x audio | 1 x optical S/PDIF
2 x M.2 SSD | 6 x SATA 3
2x SLI | 2x CrossFire support
AURA Light Sync. Effect
RGB addressable connector
On board CPU, PCI-e (x2) and chipset, temperature sensors.
Accessories & Docs
Dark padded I/O shield
4 SATA Cables
Zip ties
Thermal sensor cable
RGB extension cable
Addressable RGB Extension cable
Front panel bridge
M.2 SSD mounting screw and screw raiser
Fan mount
CPU installer
ROG Door Sign
Mods cable coupon
Manual
DVD driver
The ROG Z370-F Gaming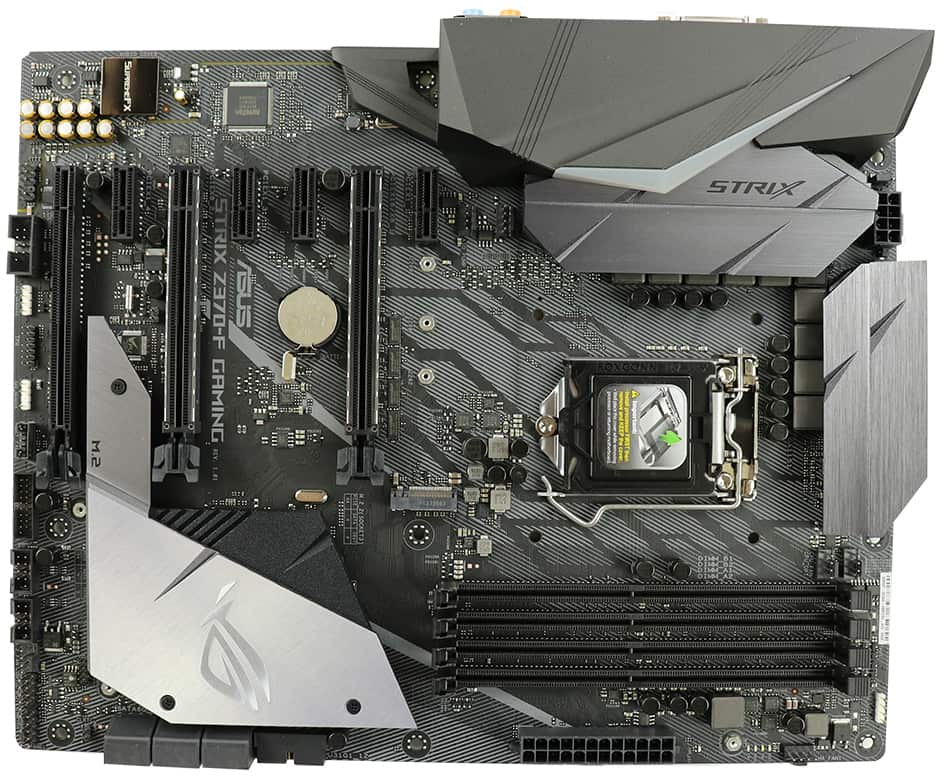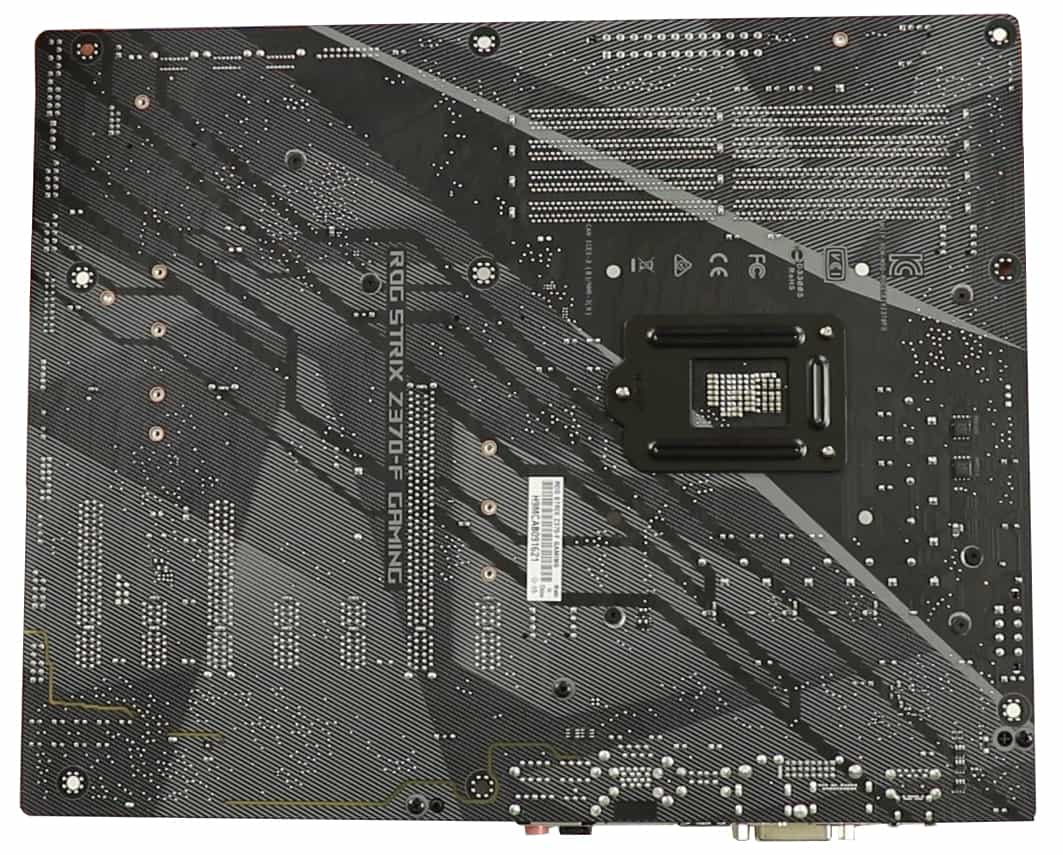 The first thing which might strike you is how similar the board is from its entry-level little brother, the Prime series. And that is not an accident. These boards are the same and one. Even its core components are identical.
The Strix Z370-F Gaming is simply better dressed up for the party.
So do not be surprised if lot's of the wording used in this review, sounds familiar.
The Socket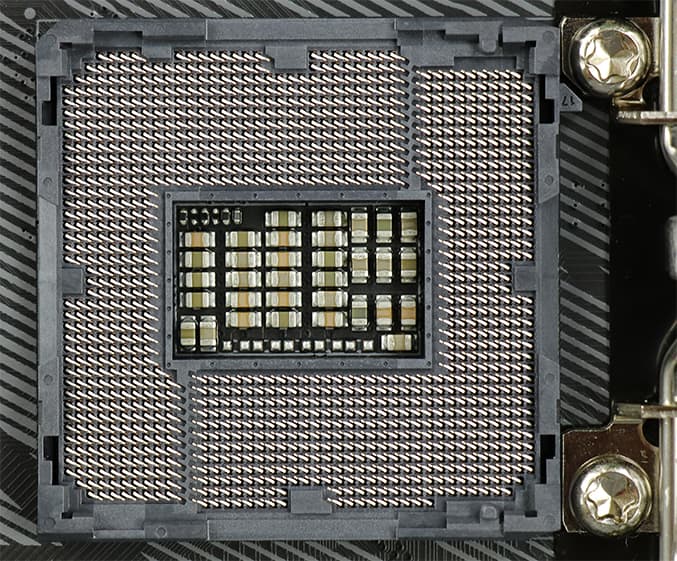 Confusion! So much confusion around this topic! In a nutshell, even though we are dealing with rigorously identical socket present in the other Z series (Z170, and Z270), this LGA 1151 socket IS NOT compatible with Skylake and Kaby Lake processors. The only Processor supported, so far, by the Z370 chipset, is Coffee Lake.
The other way around is also true. Coffee Lake IS NOT compatible with previous Z chip-set generations. It will fit in the socket, but your system will not post.
The Chipset
What does it have that the Z270 doesn't? More bandwidth… a LOT more!

Z370
Z270
Processor Support
Coffee Lake-S
Kaby Lake-S
Skylake-S
Socket
LGA-1151
LGA-1151
CPU PCIe Configuration
1×16 or 2×8 or 1×8+2×4
1×16 or 2×8 or 1×8+2×4
Max Additional PCIe lanes*
24x PCI-E 3.0
24x PCI-E 2.0
DRAM Support
DDR4
DDR4
Mem/DIMMs Per Channel
2/2
2/2
USB Total
14 (10 USB 3.1)
14(10 USB 3.0)
Max SATA 6Gb/s
6
6
RAID Configuration
PCIe 0,1,5 / SATA 0,1,5,10
SATA 0,1,5,10
CPU Overclocking
Yes
Yes
Intel Rapid Storage Technology (RST)
Yes
Yes
Max Intel RST for PCI-E Storage
3
3
Intel Smart Response Technology (SRT)
Yes
Yes
Intel Optane Technology
Yes
Yes
We basically have the same number of available PCIe lanes, 24, but they are all upgraded from second to third gen, almost doubling its bandwidth output to a full gigabyte per second.
We have the same number of USB ports, but passing from 3.0 to the 3.1 standards, and that double it bandwidth as well, from 5 Gb/s to a gargantuan 10 GB/s.
And finally, for the very first time on a Z series chipset, we have a PCIe supported RAID, in 0, 1 and 5 modes.
For the rest, we are dealing with an identical Chipset, and therefore a very identical motherboard.
Of course, the real advantage here will be the Processor and its additional cores. I'll review the CPU in an upcoming Video.
MEMORY
M.2 SSD
No big surprise or changes here. We have exactly what was available in the Z270 motherboards. In other words, 2 horizontally positioned M.2SSD connectors.
Our board can accommodate different M.2SSDs length ranging from 42mm to 80mm in both cases.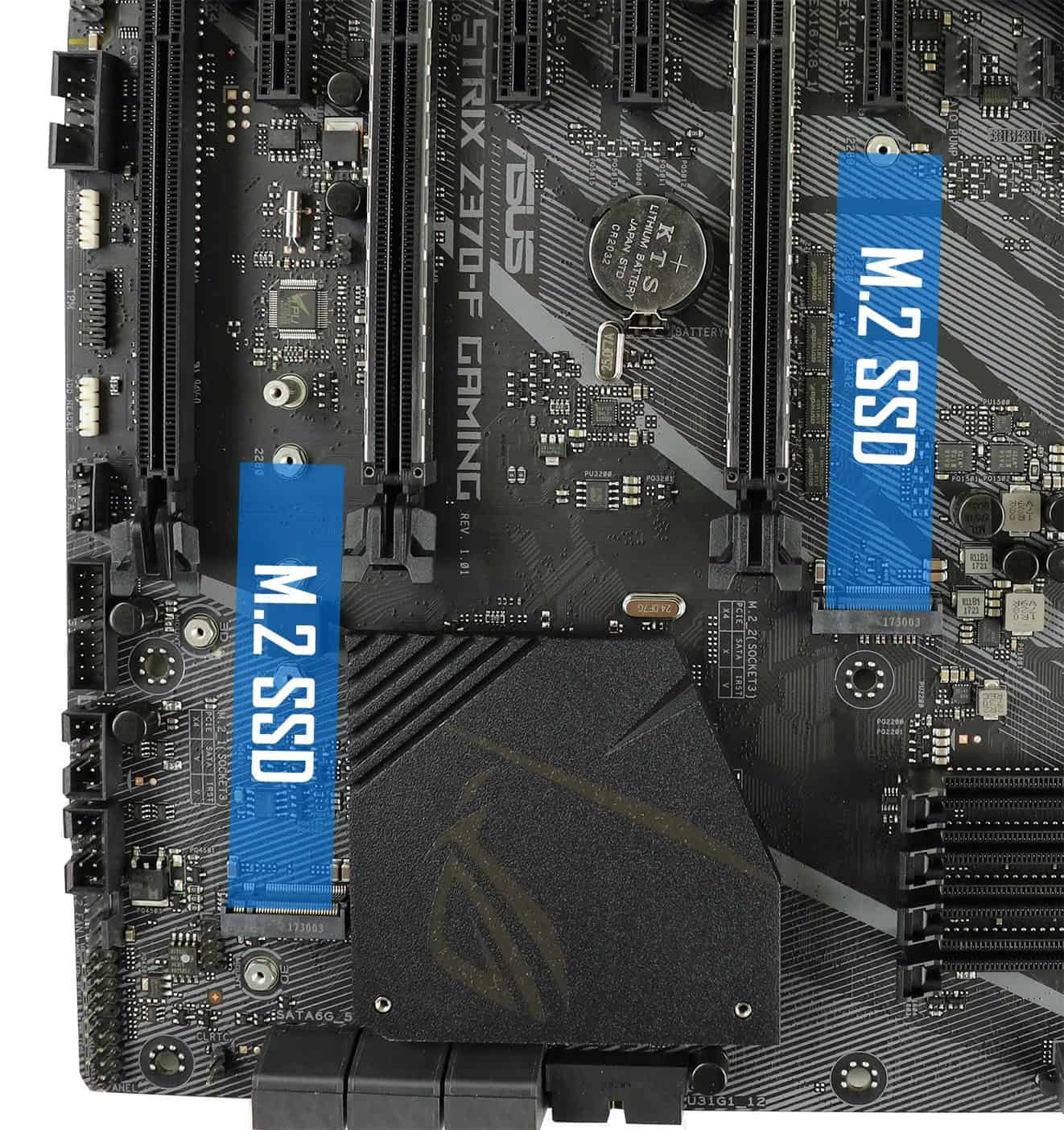 Let's not forget that, as in the Z270 chipset, the X299 chipset is "Optane Ready". This should get our M.2 gum-sticks transferring data to 32Gb/s.
SATA
6 SATA 3.0 with up to 6Gb/s of individual bandwidth. I feel that this is a bit much and, in my opinion, as M.2 SSDs continue to mature, we should see less and less SATA ports on future boards.
RAM (Dual-channel)
No Surprise there. As in both previous Z100s and Z200s series motherboards, we have a 64GB DDR4 RAM dual channel configuration, equipped with the now famous and appreciated XMP 2.0. That last option will let you OC your RAM sticks to a massive 4000 MgHz. Careful what you are doing.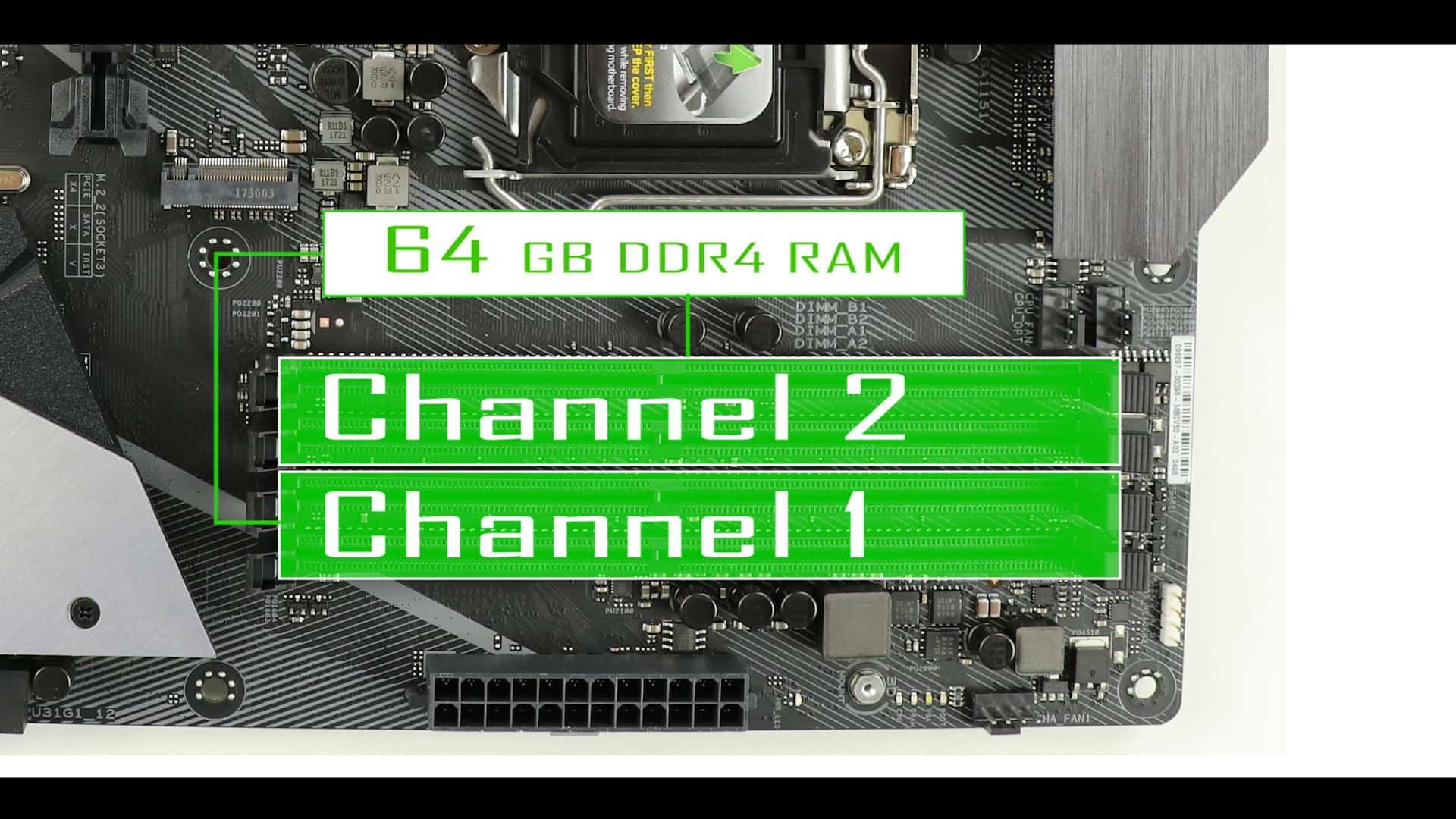 Not all RAM sticks are born equals, and you may very well burn one if you are not careful during this delicate process.
---
Enthusiast and other goodness!
Onboard add-ons
Let me start by saying that there are no Q-LED screens, or soldered buttons, or anything which might make it easy for us to have a first-hand monitoring experience on this board. And that is something which did pain me a little. But fine, let's see what we got!
AURA Sync.
An absolute necessity if you care about what your build looks like! And I DO.
ASUS has really taken out the big guns!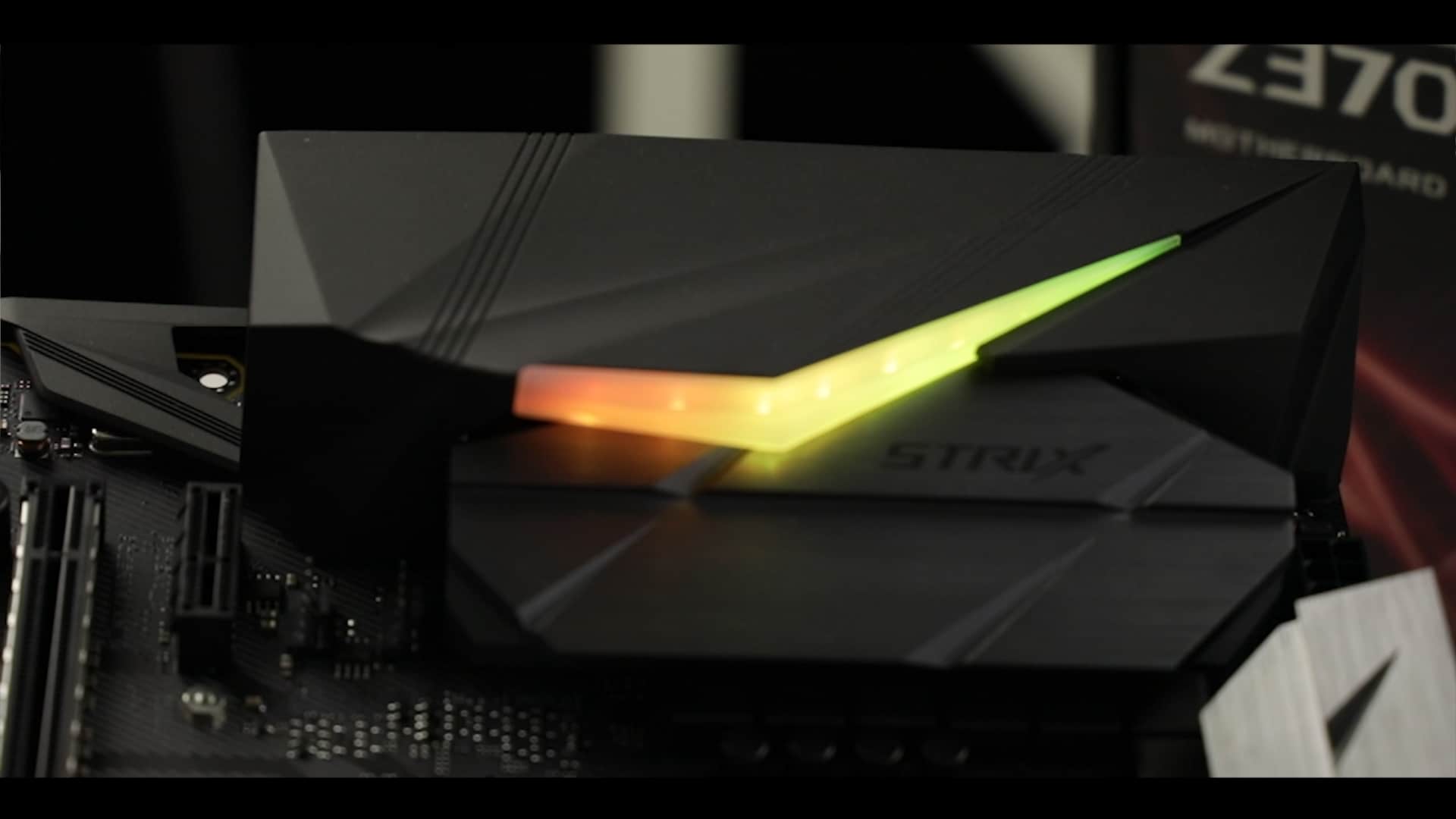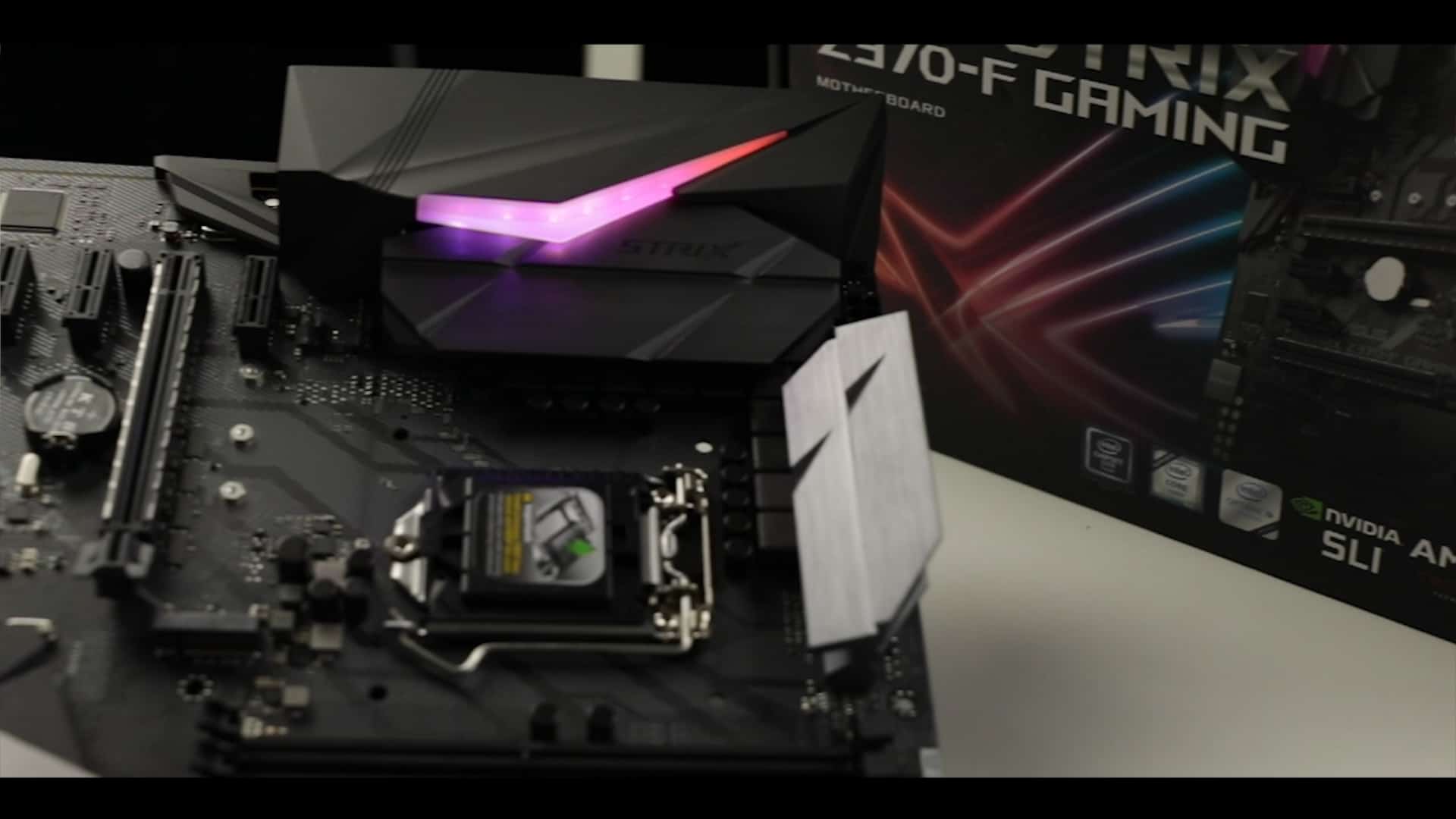 As we had seen in the BEAUTIFUL ROG STRIX X299-E Gaming, we have an AURA screen hiding 8 RGB LEDs, looping up strong saturated colours.
As in other compliant AURA boards and components, they are fully configurable as well as addressable.
In addition, we have two AURA RGB 4 pin connectors in the case you'd want to add any additional RGB strip.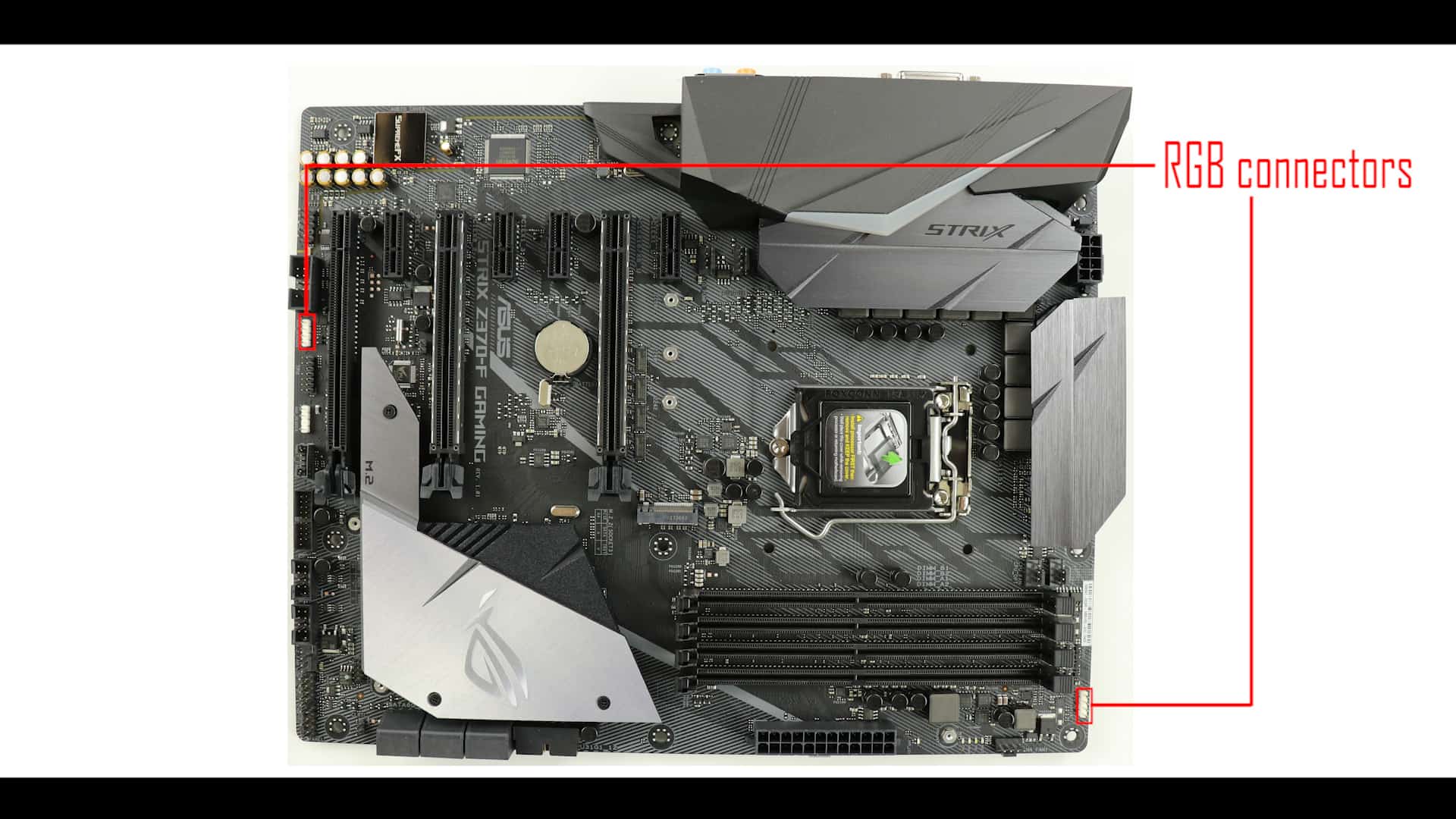 Last but not least, we also have an RGB addressable connector. And that means that a compatible RGB strip can feature individual customization LED ability. And that is the new gold standard in RGB LED enthusiastic customization!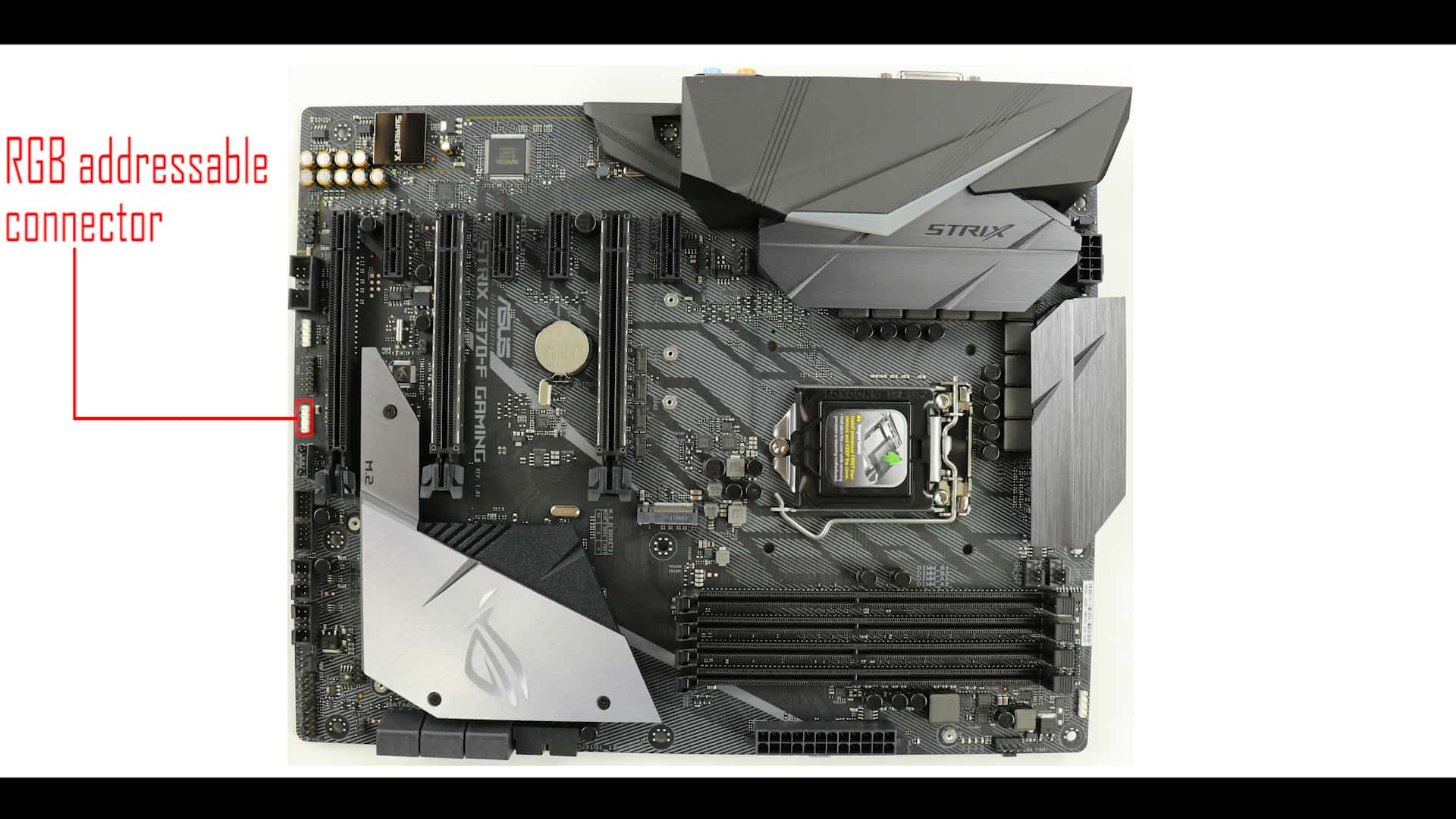 So plenty to make it shine!
Custom Water Cooling
Not much there, and I did not expect much out of a mainstream entry level board. But surprise, surprise, what do we have here ?? A temperature sensor connector (bingo) and a Water Pump PWM connector (re bingo).
With these two unexpected friends, we can operate a minimal single loop custom water cooling system! What about that?
---
PCI-E
So, the Z370 chipset does bring a needed upgrade bandwidth wise. We going from 2.0 to 3.0 PCIe bandwidth level. And that means double data flow, all the way up to 1 full GB/s/. A glass of water in a desert if you ask me.
But that is where the upgrades stop. Unfortunately, Coffee lake does not offer more PCIe lanes then its TWO predecessors (Kaby Lake and Skylake) and we are left to play with 16 BUS speeds, divided between 3 grown 16 slots PCIe bridges. Not impressed Intel… not impressed AT ALL!
Nevermind… today, and on this board we have:
3 x16 PCI-e ( 2 metal-reinforced)
4 x1 PCI-e
Needless to say that this is not the ideal multiple GPU board. Even if you do have the ability to run a dual GPU configuration, I would recommend against it. Since our PCIes are forced to share BUS bandwidth, they will bottleneck our GPU data output. So save your cash and stick with a single GPU on this board!
---
Peripherals

Should I say it? It feels a little lonely in there.
Starting from the left, we have:
x2 3.1, 2nd Gen USB plugs (A+C).
HDMI + DVI + DP Video outputs
x2 2.0 USBs (…)
x1 Gb/s Ethernet plug (surge protected)
x2 3.1 USBs (1st Gen)
x5 Channel Audio / x1 SPDIF
I'll jump right in there. This is an F type Strix series, so I am not surprised to see a bare-bone configuration and no WiFi adapter. You'll need to go to the E type STRIX series to see one. It doesn't cost more than 10 bucks to make the upgrade, so make sure to make your research before getting stuck with the wrong board!
Moreover, we have a Thunderbolt 3.0 connector on the board, so that should give us room for data transfer expansions.
---
Conclusion:
All right, so where do we stand?
First, this board addresses builders which will seek to showcase they build, including its inner-workings. Therefore, buy your case accordingly!
It is also a budget minded board for builders which want their money focused on a good looking, and well-finished board. (look at the Aluminium brush finish on the northbridge heat shield and the capacitors heatsink).
The AURA screen is breathtaking, and we have a lot of room for RGB customization ( one addressable connector) and expansion (two RGB connectors). You got yourself the king of RGB exports right there. Even 600 dollars board don't surpass that!
Performance wise, the Z370 chipset will get you the best out of your Coffee Lake processor. So no worry there. Whatever your CPU can give, this board will take full advantage.
My only reserve is the lack of Q-LED screen and soldered buttons on this board. I find myself wondering why. Given the market bracket this board wants to attract, (mostly enthusiasts), and the fact that soldered buttons are present on the cheaper and entry-level PRIME boards, make me double guess ASUS on this.
Other than this, the ROG STRIX Z370-F Gaming and its very well used AURA sync effect, solidly places ASUS, once more, on the leading edge of shiny tech, leaving the competition in its shadow, and darkness.
QUICK OVERVIEW
CPU & northbridge support
Supported Processor
Intel Coffee Lake
Chipset
Z370
CPU socket
LGA 1151
Memory
Slots
4 ( dual channel)
Max System Memory (Gigabytes)
64
Memory Technology
DDR4
Maximum Clock (MgHz)
4000
Connectors
USB 2.0
2
USB 3.1
2
USB 3.1 / 2nd Gen
2 (Type A and Type C)
LAN
1 Ethernet Lan, up to 1 Gb/s