Tech News
AMD's X570 Chipset
AMD's Revolution!
X570 baby,  its all about the X570.
For the past 3 decades, AMD has been the budget choice. The slightly slower but much cheaper alternative to Intel.
That was the order of the universe: AMD ever trailing Intel, creating a second class of gamers, doing what it could, when it could
But with the concurrent release of the Ryzen3000 series and its supporting Chipset, the X570, roles are about to be reversed.
On the 7th of July, launch date of the Ryzen3000 series and X570 powered motherboards, the tech industry will witness the greatest technological leap forward since the 486 – Pentium evolution.
Compatibility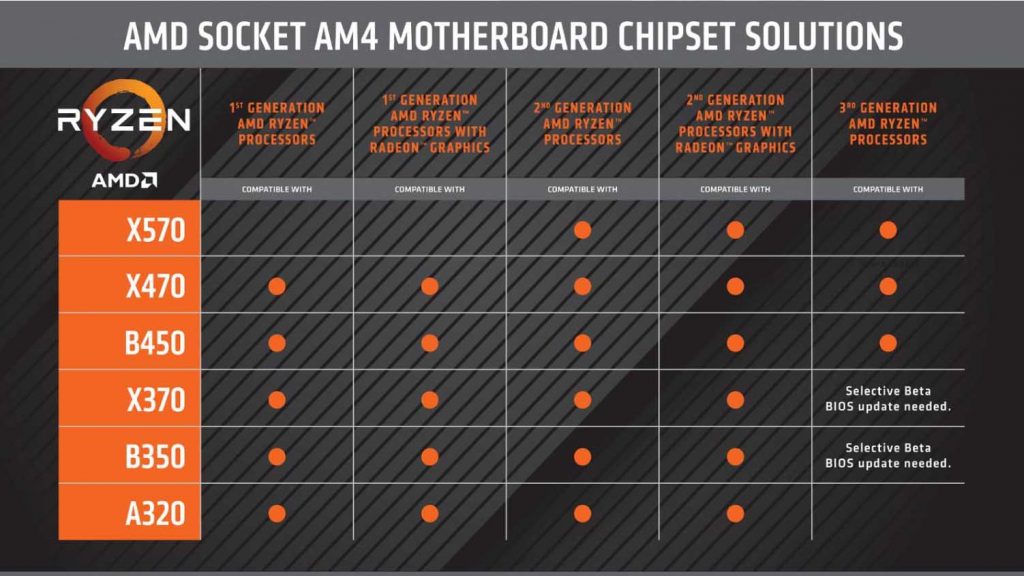 Good news is the X570 board will support your 2nd Generation of Ryzen CPUs. Bad news is that, despite early leaks, the First generation of Ryzen Processors is not an option.
PCIE 4.0
First and foremost, the X570 introduces  4th generation of PCIe, doubling the bandwidth of the existing 3rdgen PCIe.
PCIe lanes are what governs the transfer rate between your video bandwidth driven components to your CPU. Mainly your Video Card and your Hard disk.
The more lanes you got, the more components your motherboard can support.
The greater bandwidth, the faster they operate.

PCIe 4.0 doubles every metric the PCIe 3.0 could offer..
Is it a necessary upgrade or just an (expensive) marketing stunt?
Current video cards are yet to bottleneck the still very relevant PCIe 3.0. But given the rate of increase of new generation GPU bandwidth, 2020 and its next generation video-cards will undoubtedly do so.
Therefore, introducing the PCIe 4.0 is an absolute necessity to keep up with other components advances.
Secondly, and with a more immediate effect, our M.2 SSD, which where running at a Maximum speed of 32 Gbps, can now experience up to 65 Gbps transfer rate. And that is obviously a game changer in its own right!
Gigabyte, Corsair and PNY have teased or about to released PCIe 40 enable M.2 SSD with 50 Gbps data transfer. Not bad for a first try!

introducing the PCIe 4.0 is an absolute necessity to keep up with other components advances.
USB 3.2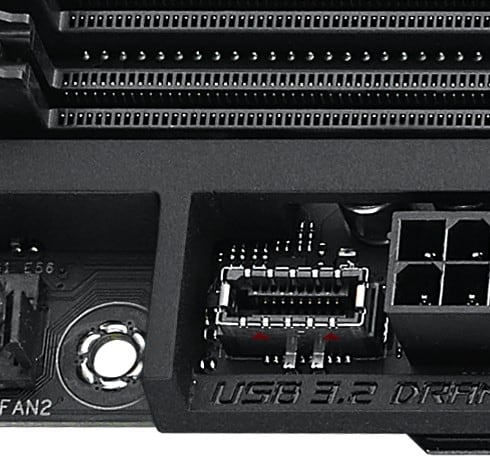 I will spare you the USB naming none-sense we have seen for the past 5 years. But in a nutshell, until today, and for the past 4 years, our motherboards feature USB 3.1 5Gb/s and USB 3.1 2nd gen with a 10 Gb/s transfer rate.
USB 3.2, in a dual channel configuration can deliver up-to 20 Gb/s of data transfer, bridging some serious gap between the USB and Thunderbolt 3, which can theoretically output 40 Gb/s.
Great news for AMD lover which motherboard's typically do not support Intel's very own Thunderbolt 3 technology!
WiFi 6 802.11AX
And finally, on our latest X570 motherboards we will see the deployment of the 6th generation of WiFi standards, the 802.11AX.

And here, I might be a bit cheating since this is not a X570 chipset upgrade per-say. Unlike Intel's Z390 chipset, no WiFi module has been nested in the chipset itself, further more, the new 802.11AX adapter is actually supplied by Intel themselves.
But  since X570 motherboards will be first to feature the new standard deployed, it is important to list it here.
Going from the typical 802.11AC, 1.73 Gbps transfer rate, the 802.11 AX doubles-down and boasts an impressive 2.65 Gbps, with potential upgrades up to 4.8 Gbps transfer rate.
Numbers talk for themselves. Obviously, this is a crucial upgrade on its own and a very good selling point for AMD since the 802.11AX standard is absent on Intel powered motherboards.
The Price
As I said in the beginning of the article, in contrast with Intel, AMD is usually the cheaper option.
Not anymore!
Leaks and rumors suggest that the price bump between equivalent high-end X470 / X570 motherboards, could be as much as 100 USD for higher end models, and 50 USD for entry levels.
For example The ROG Crosshair VIII Hero, will cost about 350 USD. That's 100 bucks more than its predecessor the ROG Crosshair VII Hero.
This puts its also, at the same price level of its current Intel Counter part, the ROG Maximus XI Hero.
It is no longer satisfied by being the distant market second-choice, it has now the obvious ambition of taking over Intel supremacy.
And with the X570 powered motherboards and its Ryzen 3000 series CPUs, it might very well succeed doing so.