Key Features
Price: 255 USD
ATX Form Factor
AMD X570 chipset
AM4 CPU socket
Compatible Ryzen 2000 and 3000 CPUs
4 x 32GB 4,400 MHz DDR4, maximum 128 GB
3 x PCIe  x16 | 3 x PCIe x1 |
Back IO : 4 x USB 2.0 | 3 x  USB 3.1 2nd gen. Type-A + Type C | 3 x  USB 3.2 (1st Gen) | 1 x  Gigabit LAN, ALC1220-VB Realtek 7.1 channels audio.
2 x M.2 SSD, 6 x SATA 3
3 x CrossFire support, 2 SLI support
Powerful and cool VRM
Premium cooling components all around
Clear and practical board layout
Hybrid fan connectors ( GREAT)
Premium WIMA audio capacitors
no Q-LED screen
no Start and Reset soldered buttons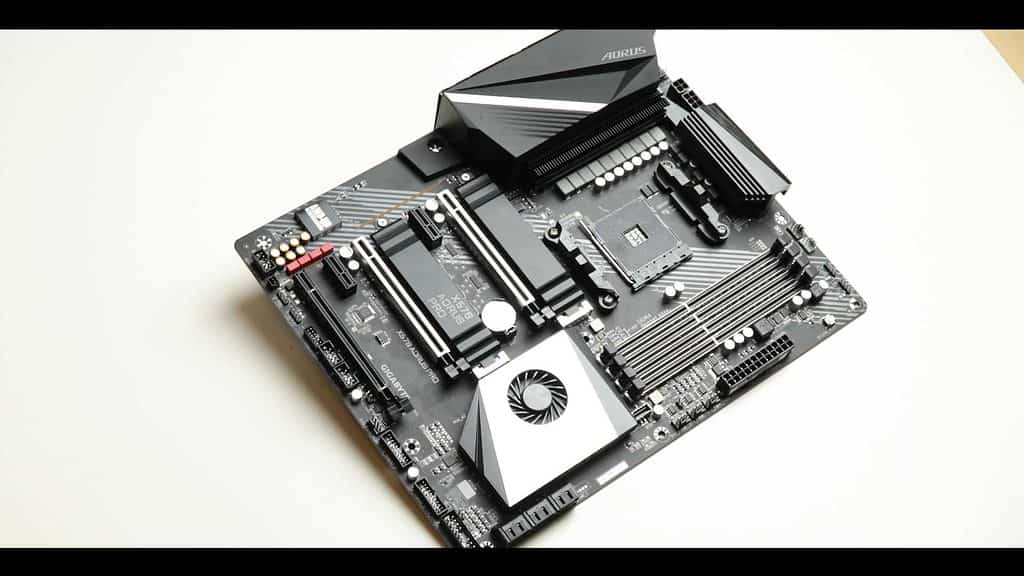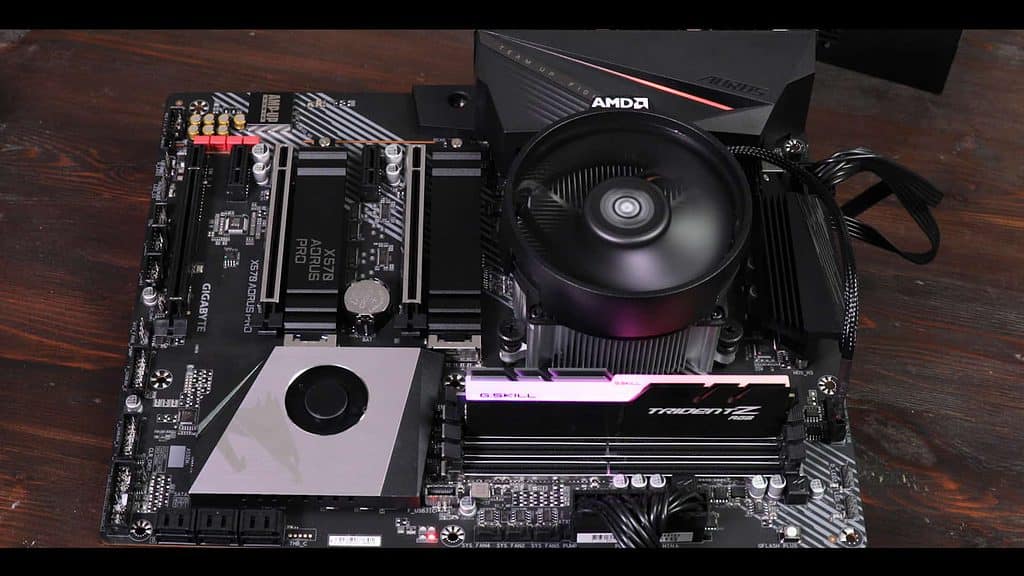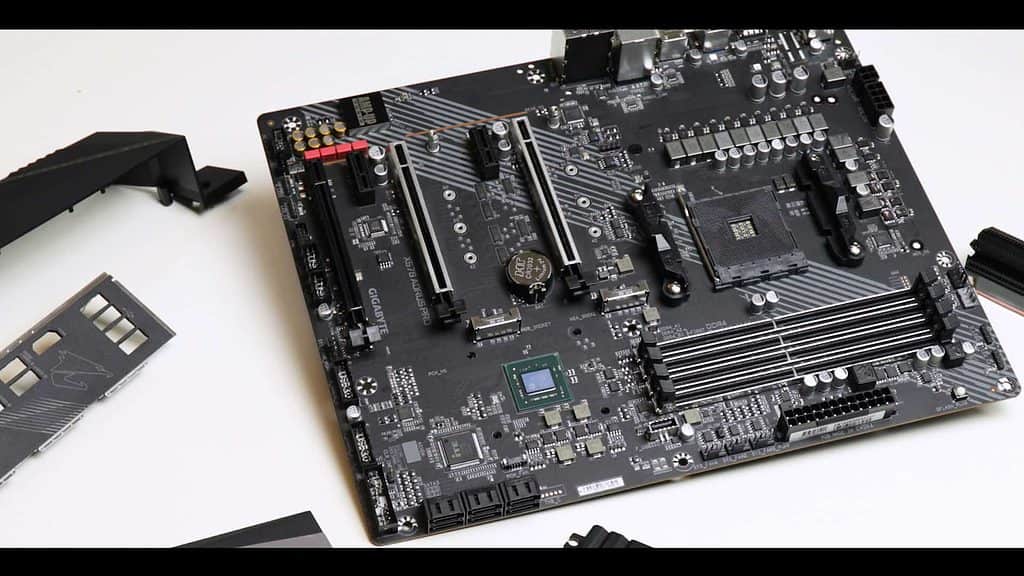 4 SATA cables
M.2 SSD screws and screw raisers
RGB addressable cable extension
RGB cable extension
Manual
DVD driver & Software
The X570 AORUS PRO Rev 1.0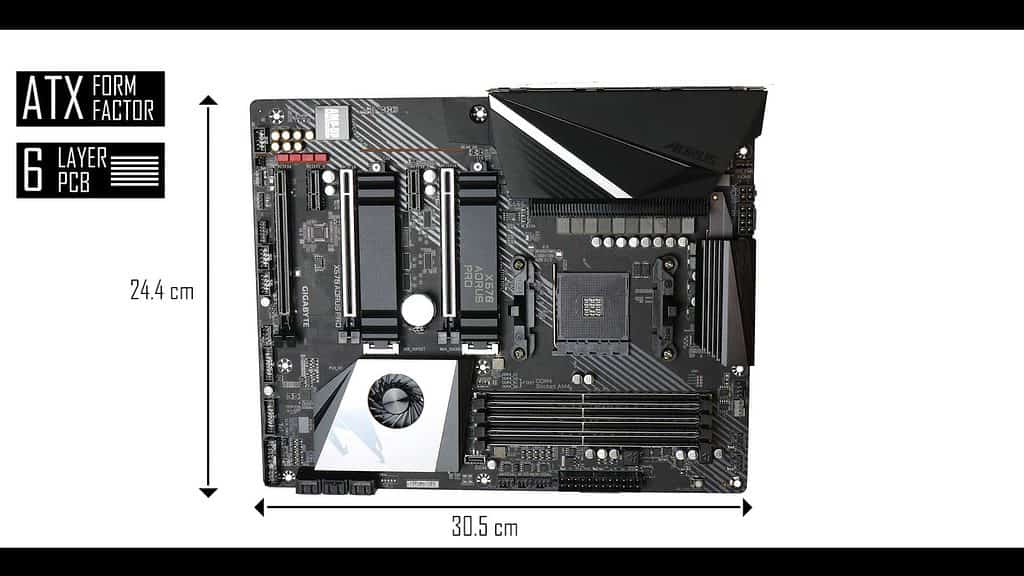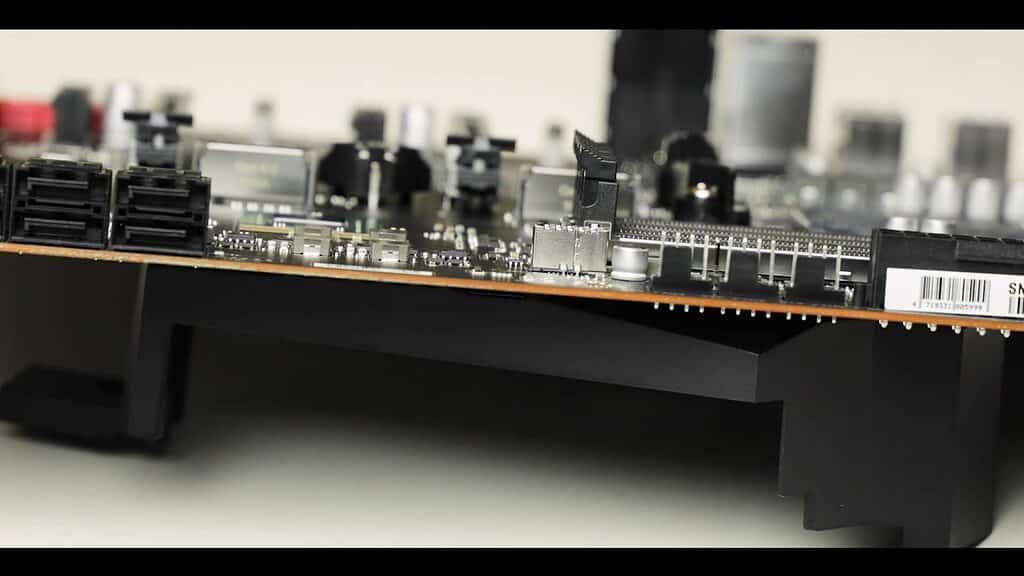 We are dealing with a 6-layer PCB, ATX motherboard. The 6 layer is particularly relevent to x570 motherboards.  The PCIE 4.0 standard has some signal integrity issue, and a 6 layered PCB does help isolating signals and avoiding component signal interference.
Socket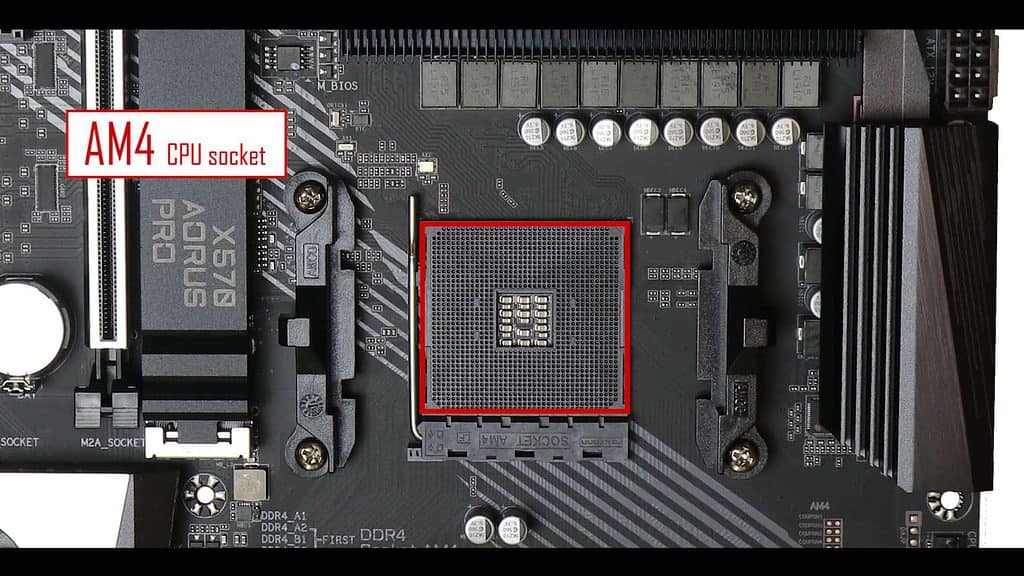 Our AM4 socket can support :
Ryzen 2000 series of AMD CPU
Ryzen 3000 series of AMD CPU
VRM, an absolute YES
The X570 AORUS PRO Rev 1.0 comes with what is advertised as a 12+2 phases VRM.
Obviously it is not the case, but it is not all bad!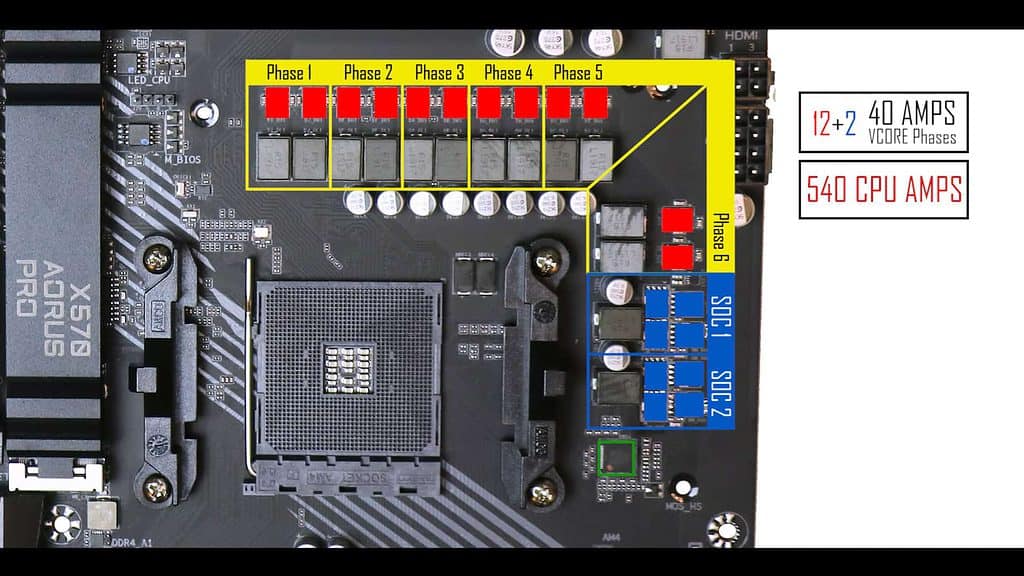 We are dealing with 6 trues phases (2 power stages in parallel per phase). So 12 of the 14 power stages are CPU-centric, delivering up-to 480 Amps of power.
At first, I was surprised to see 40 AMPS power stages, instead of the more common 50 AMPS we can see on equivalent boards.
It is a good move! Having more less powerful power stages, but more of them, ensure a larger heat-spread over the VRM real-estate.
The result is a more agile and cooler CPU power delivery, explaining the fact that the AORUS X570 Pro Rev 1.0 has the coolest VRM on the market, for that kind of power delivery.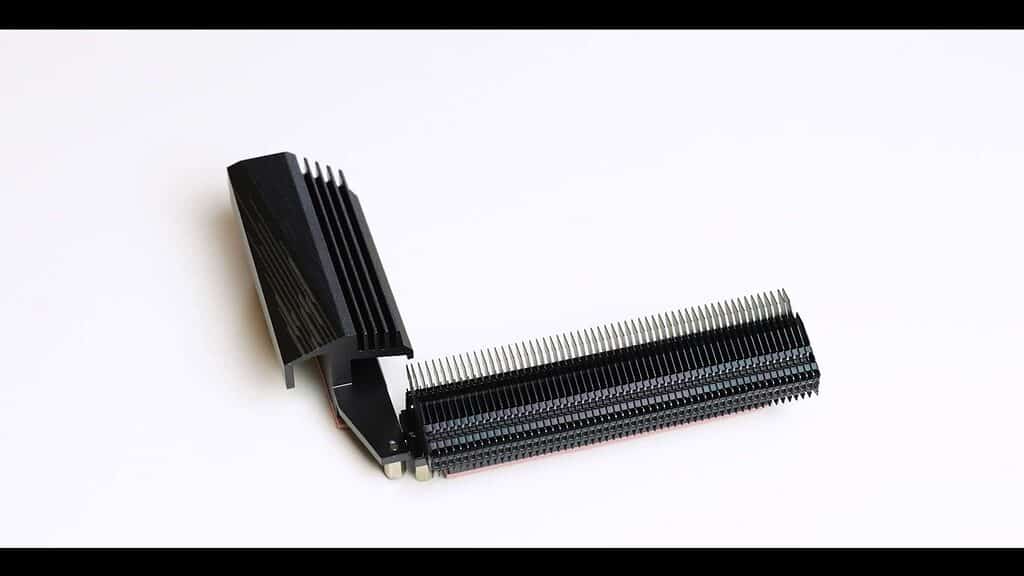 The VRM heat-sinks are another strong selling point. At this price point, there is simply nothing better available on the market today.
First, the 2 heat-sinks blocks are linked by a copper pipe, which does wonders in terms of thermal transfer.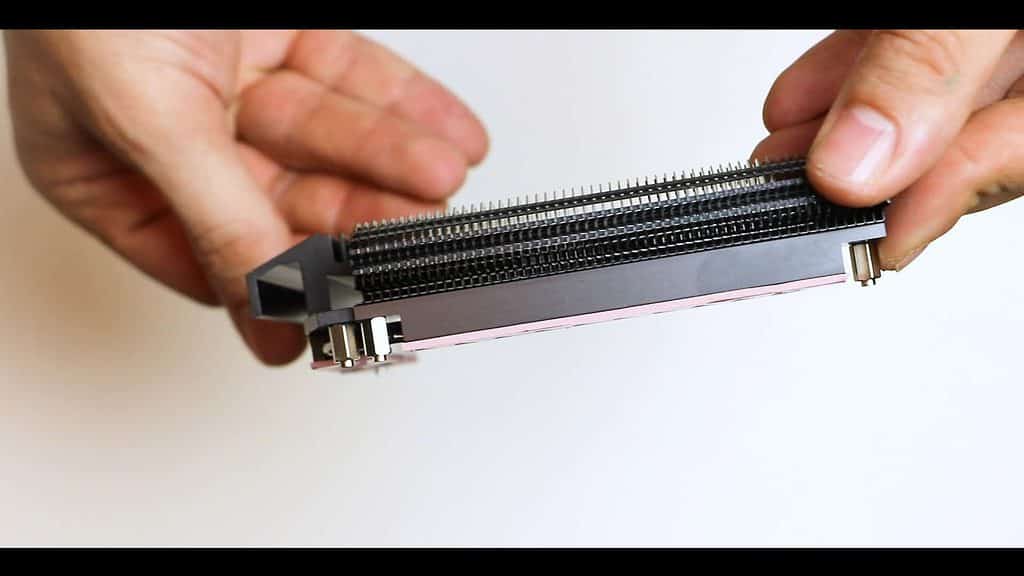 And obviously, having fins on the central heat-sink, is nothing less than pure luxury. This more expansive design literally triples the available radiating surface and does and absolute stellar job at keeping our VRM cool and performing, even in the most severe overclocking configuration.
RAM
Again depending of your CPU series, you will get different performances.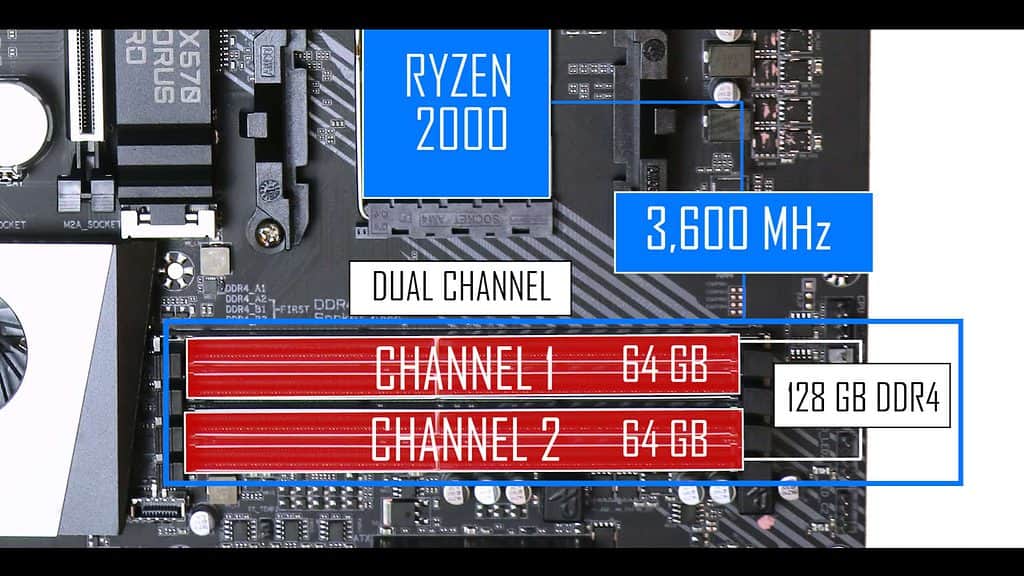 With a Ryzen 2000 series, your board support up-to 128 GB of DDR4 RAM overclock-able up-to 3.6 Ghz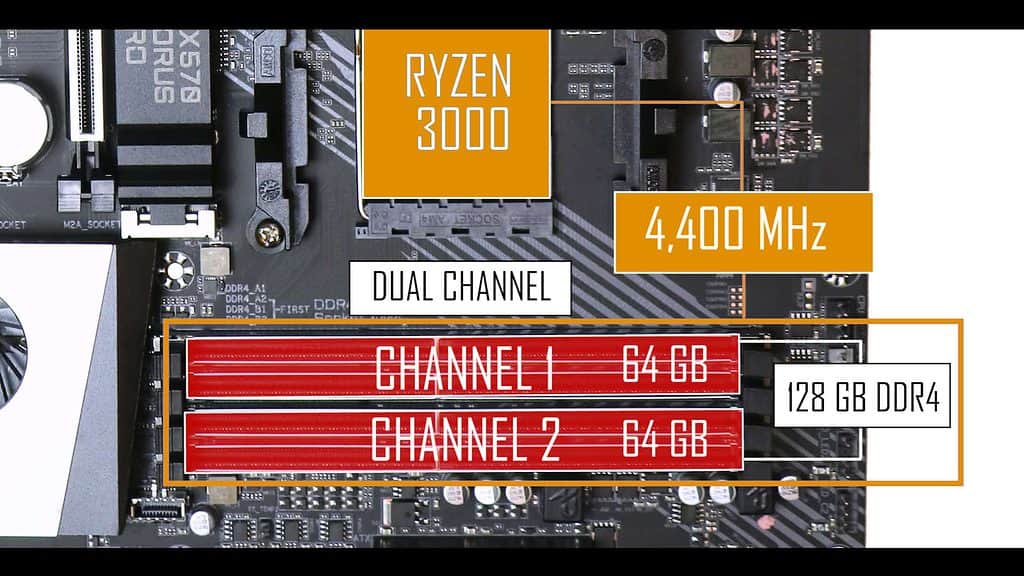 With a Ryzen 3000 series, your board support up-to 128 GB of DDR4 RAM (as well) overclock-able up-to 4.4 Ghz!!!
M.2 SSD PCIe. 3.0
Our board can support up-to 2 M.2 SSD 8cm sticks.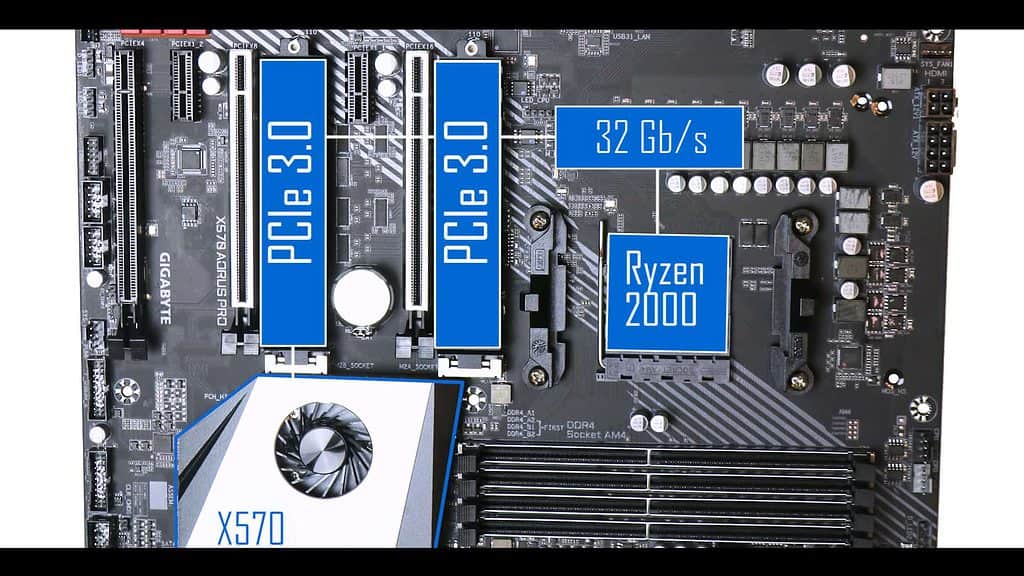 In PCIe 3.0 mode, they can swap data up to 32 Gb/s which obviously will cause some heat, and potentially thermo-throttle your sticks.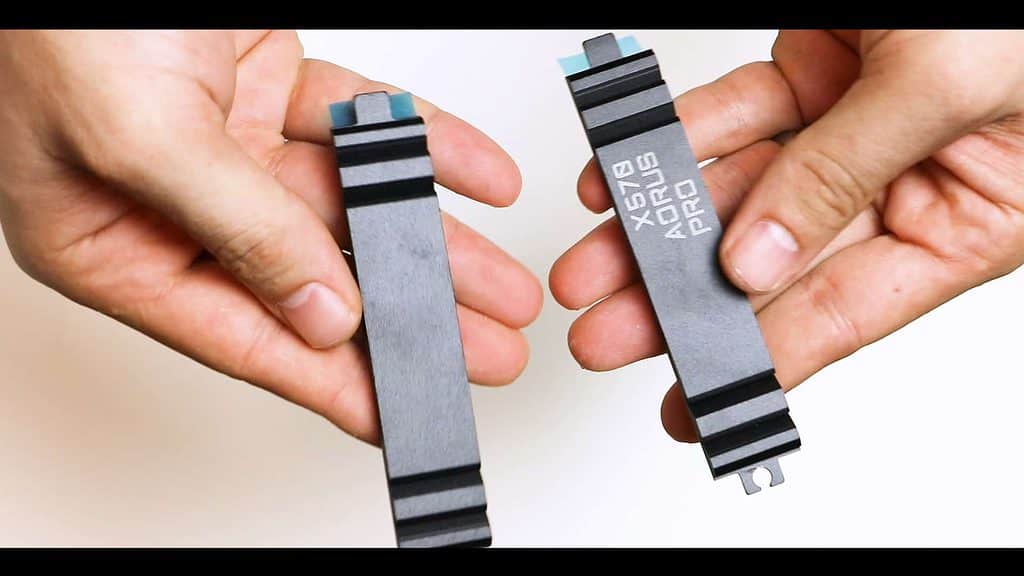 That is why AORUS has provided rather thick and heavy padded heat-shields which does a great job at keeping our M.2 SSD temps under control.
M.2 SSD PCIe. 4.0
In PCIe 4.0 configuration, our compatible sticks would experience twice the bandwidth, with peaks at about 64 Gb/s.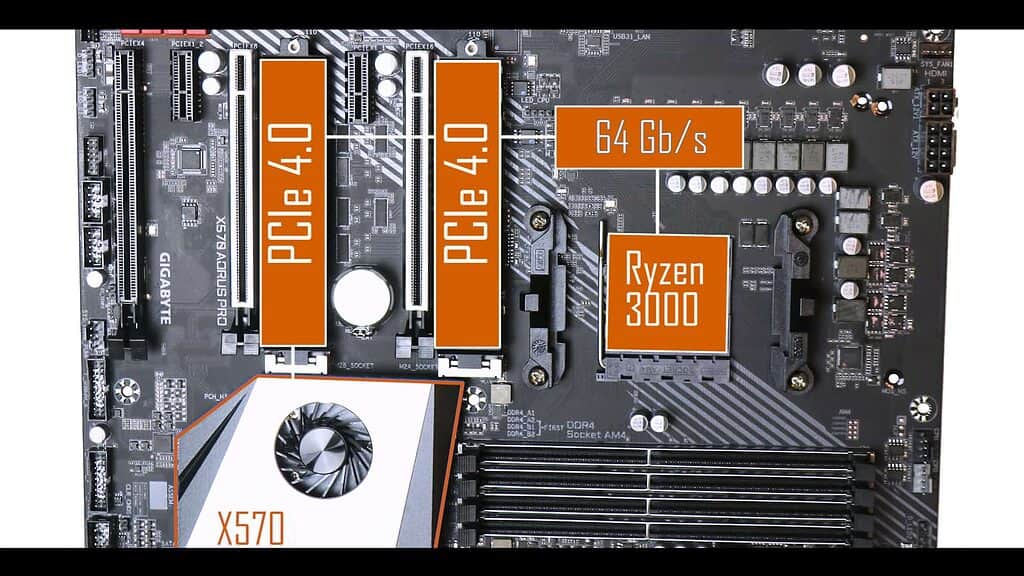 Obviously heat is an issue, and that is precisely why, all of the M.2 SSD PCIe 4.0 manufacturers have pre-mounted rather imposing heat shield on them.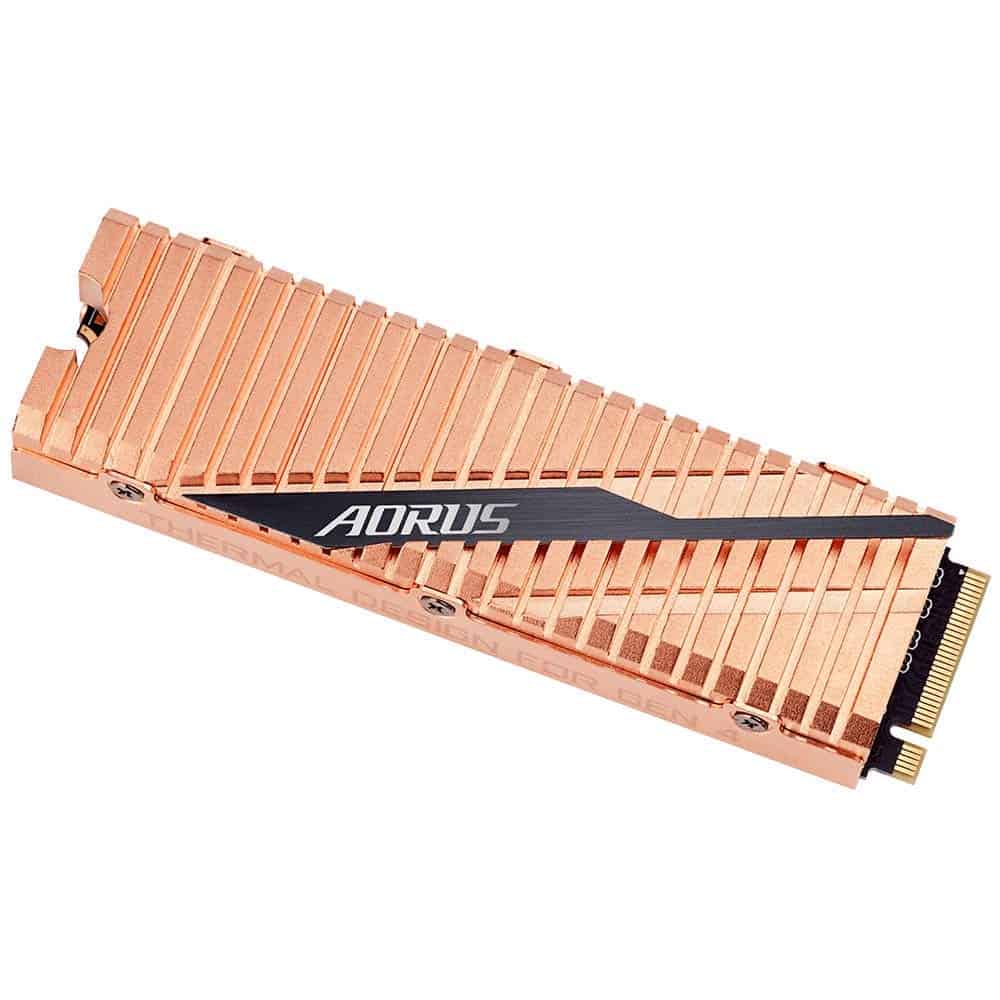 Our X570 chipset runs on double the wattage of the X470 (5 Watt against 11 Watt). It does translate in much higher temperatures.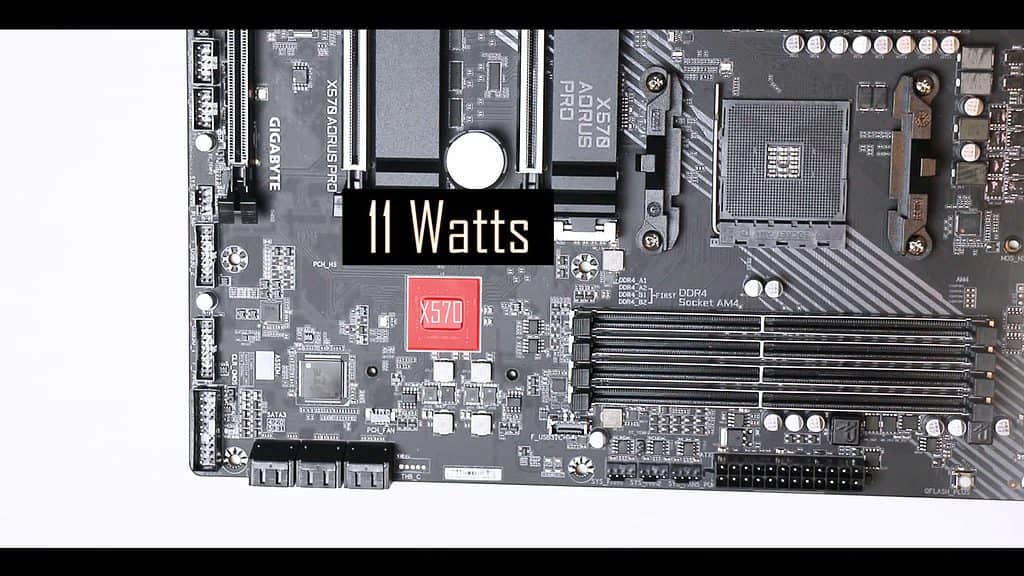 Active Cooling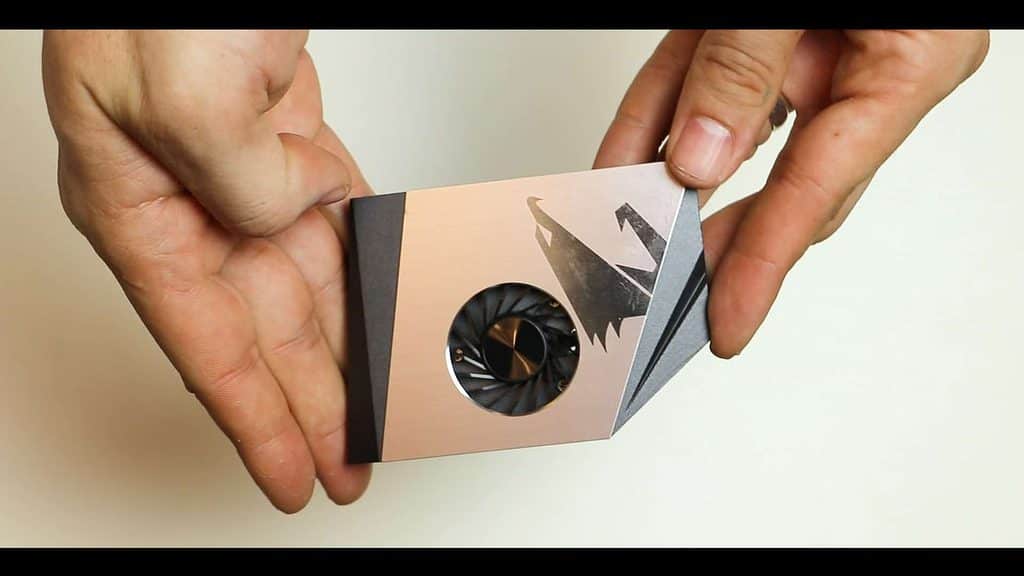 To keep these temps below 80c X570 manufacturers have all opted for a similar active single-blower option.
AORUS went for a  60,000 hours graded delta turbine fan, which is the insdutry best in terms of air flow vs noise.
It is effective and almost silent.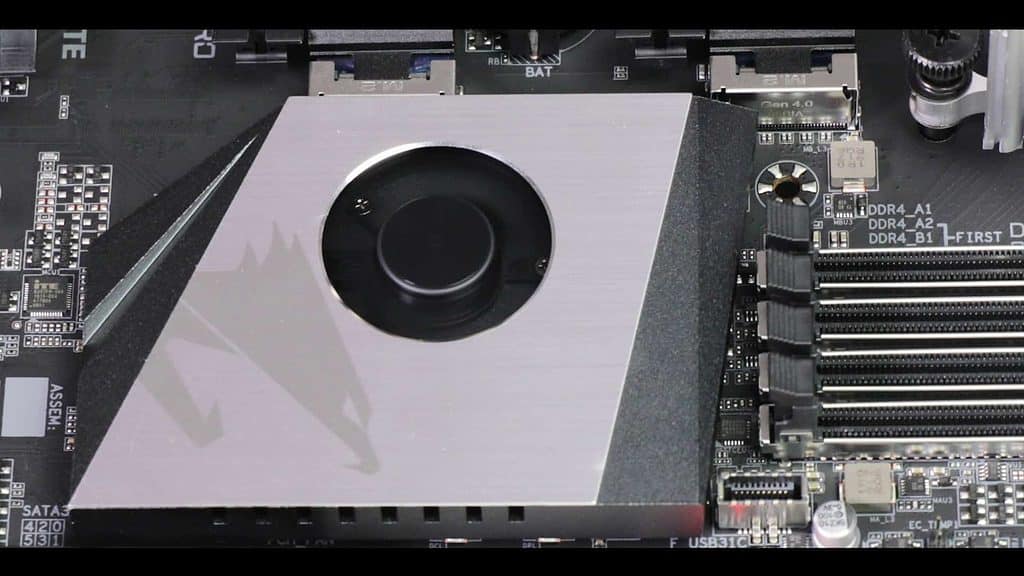 Worth noting is the rather thick and heavy chipset heat-sink which, on its own, should be sufficient at keeping our chipset cool at all time.
So nothing bad to say here :).
SATA 3.0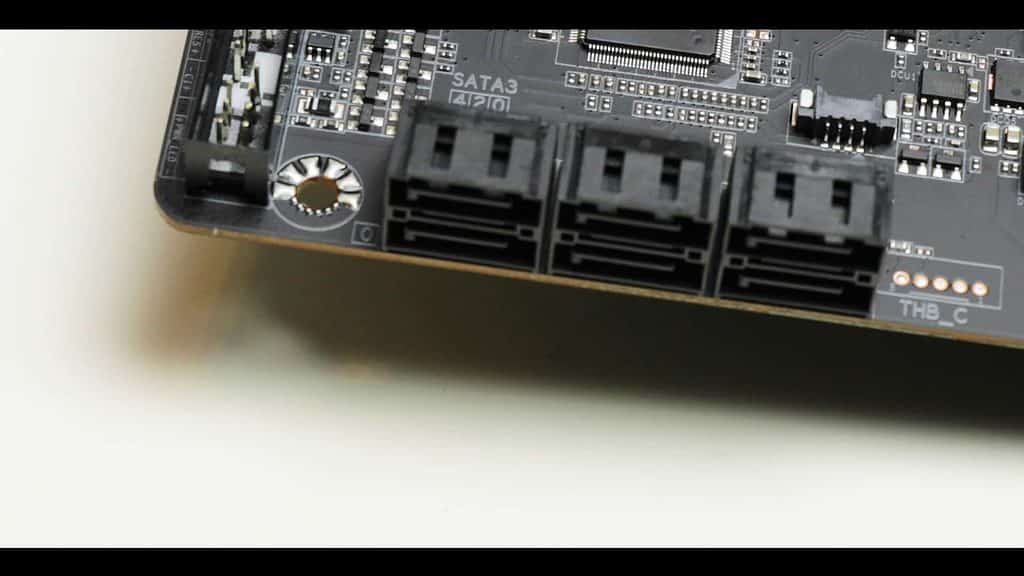 For more classical storage solutions, we have our usual SATA 3.0 plugs. 6 in total, with a transfer rate of 6 Gbps each. They can be configured to run into a 0,1,5 or 10 RAID configuration.
PCIe 3.0 VS PCIe 4.0
Depending of the Processor you will run on this board, your PCIe will be either 3.0 or 4.0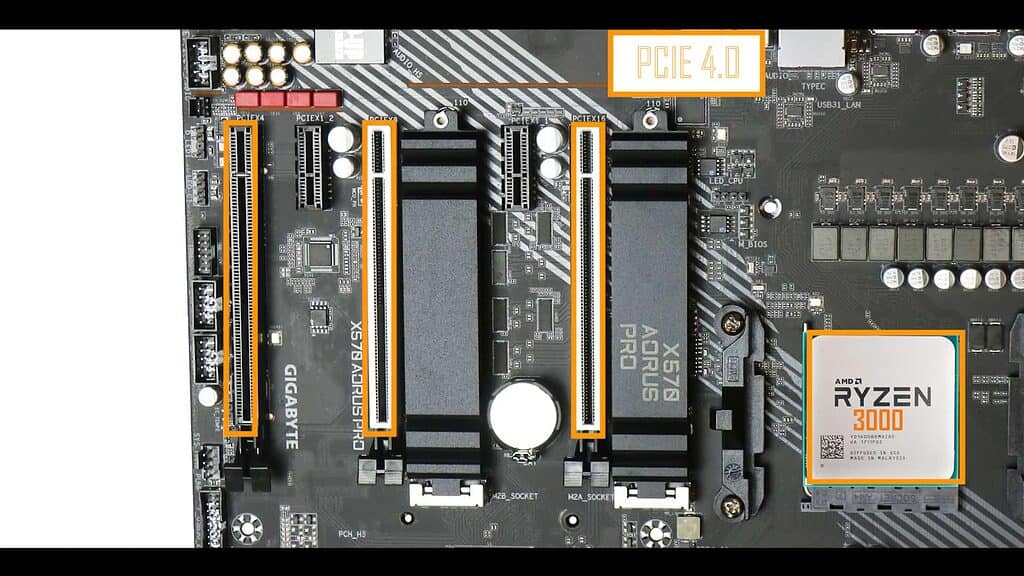 The difference is of size. Compared to PCIe 3.0, PCIe 4.0 will double the available bandwidth per lane, in each upstream or downstream direction!

In terms of IOs, or PCIe based storage solutions, this is great news ! But in terms of gaming, it is a more contrasted conclusion.
Videocards currently on the market are far from bottle-necking the PCIe 3.0 standard in its 16 lanes configuration. Meaning that GPUs are yet to produce enough data to experience any kind of performance differences between a PCIe 3.0 and a PCIe 4.0 ran motherboard.
In the coming 6 months we will probably see some being released which will surpass the bandwidth ability of PCIe 3.0, and in this scenario, yes, you will notice performance differentials when upgrading to PCIe 4.0.
So a great future-proofing feature, but nothing which will immediately provide a gaming edge today.
On this board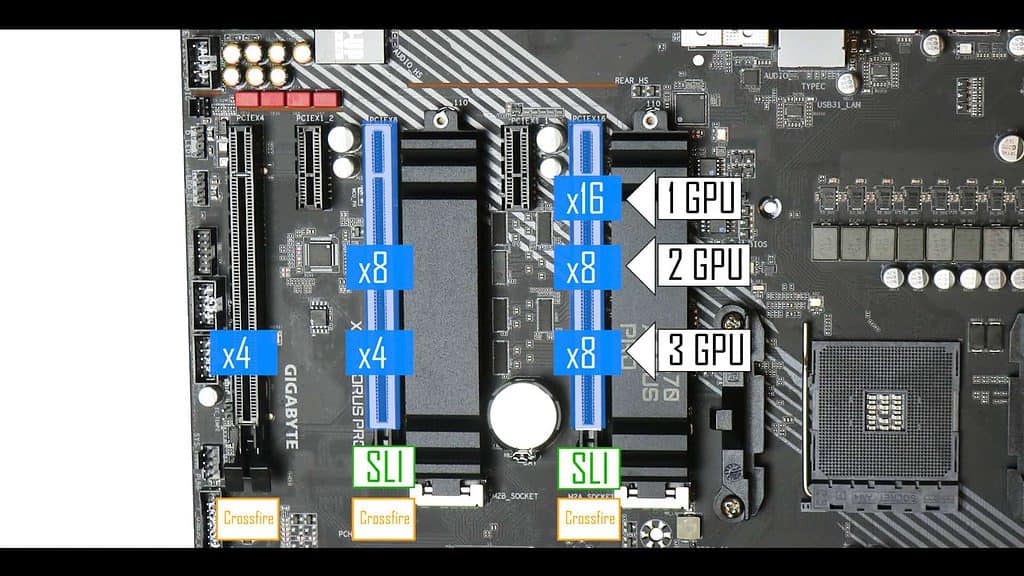 The X570 AORUS PRO Rev 1.0 has 5   3rd/4th Generation PCI expresses.:
3 16 lanes with different BUS speeds
3 single lanes , single speeds
Only the closest 16 lanes PCIe slot can operate up to 16 full BUS speed. Therefore, in an unique video card configuration, this is where you'd want it to be.
In a 2 way GPU configuration, we have a descent 8 by 8 BUS speed, which is plenty to a run a well-performing SLI or CrossFire dual GPU configuration.
And that easily explains why both 16 PCIe slots have been equipped with metal reinforcements.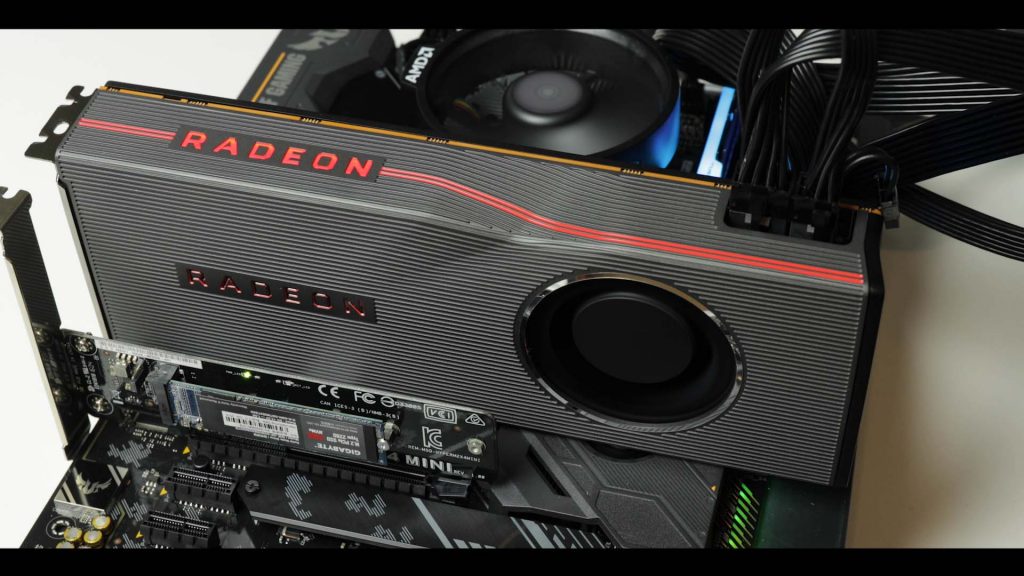 Again, no performance differential has been noticed between PCIe 3 and PCIe 4, with a single GPU.
BACK IO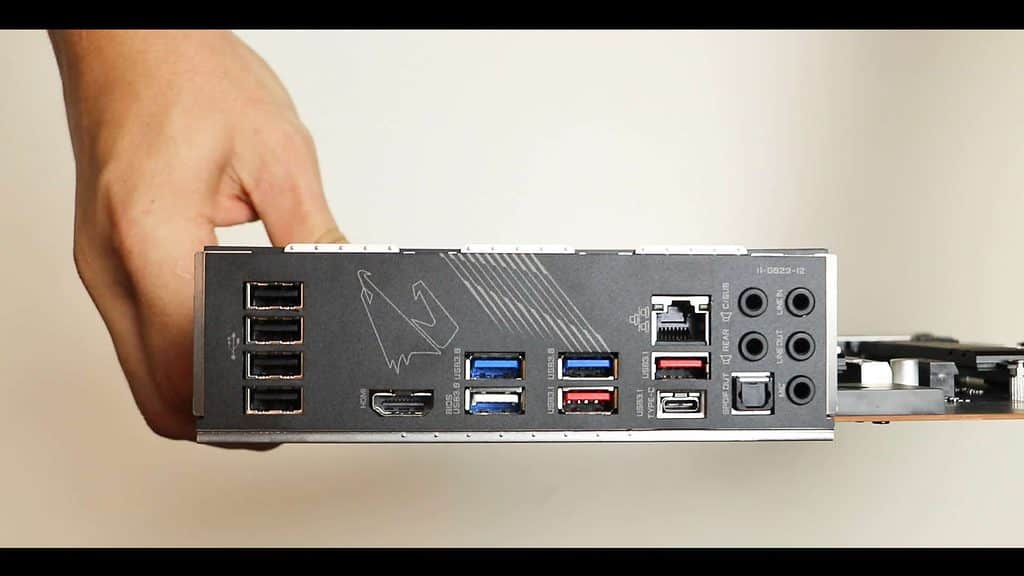 First, let me note that we have an integrated I/O shield. Which is ALWAYS a good start.
Starting from the left, we have :
x4 USB 2.0 RX/TX 480 Mbps
HDMI 1.4
x3 USB 3.1 1st Gen. RX/TX 5 Gbps
x3 USB 3.1 2nd Gen. ( 1 type A + 1 type C) RX/TX 10 Gbps
x1 Gigabit  LAN
Realtek ALC1220-VB, 7.1 channels
Note that the white-tongued USB plug will receive our BIOS stored dongle.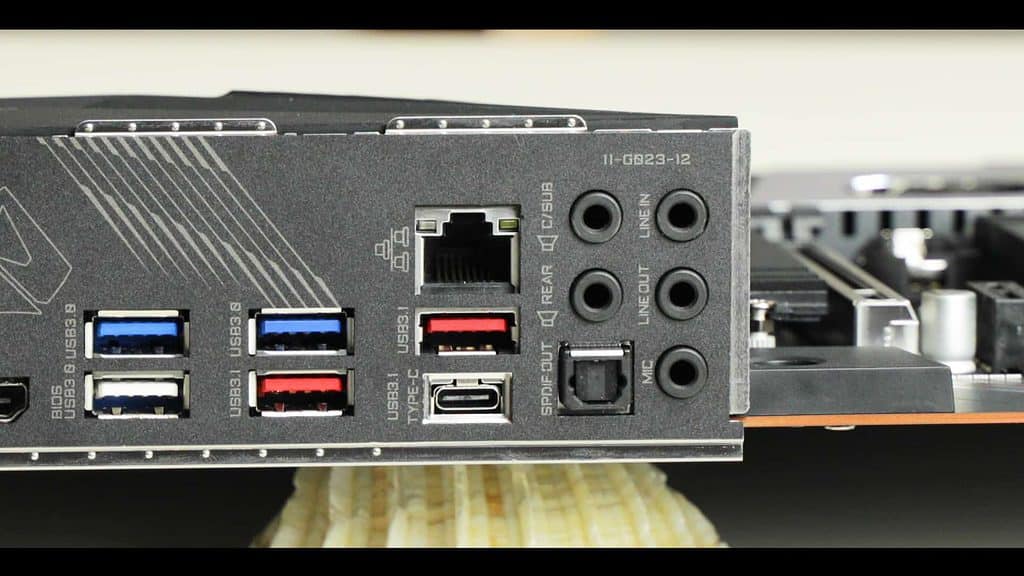 AUDIO and Capacitors
The X570 AORUS PRO Rev 1.0 is equipped with the excellent ALC1220-VB Codec Realtek.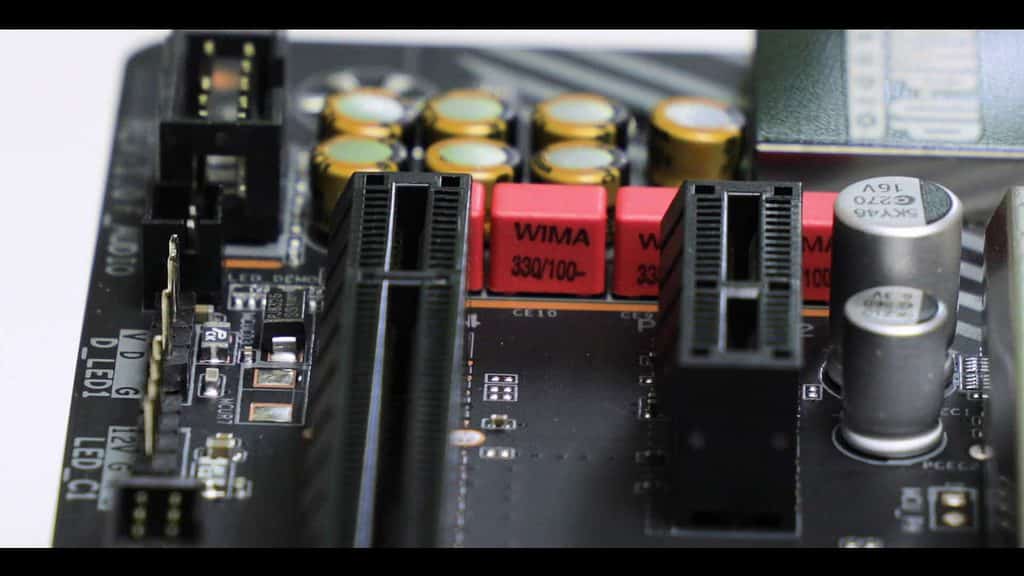 Both left and right audio channels has been placed on dedicated PCB layers, which do wonder in providing an extra layer of isolation against static interference.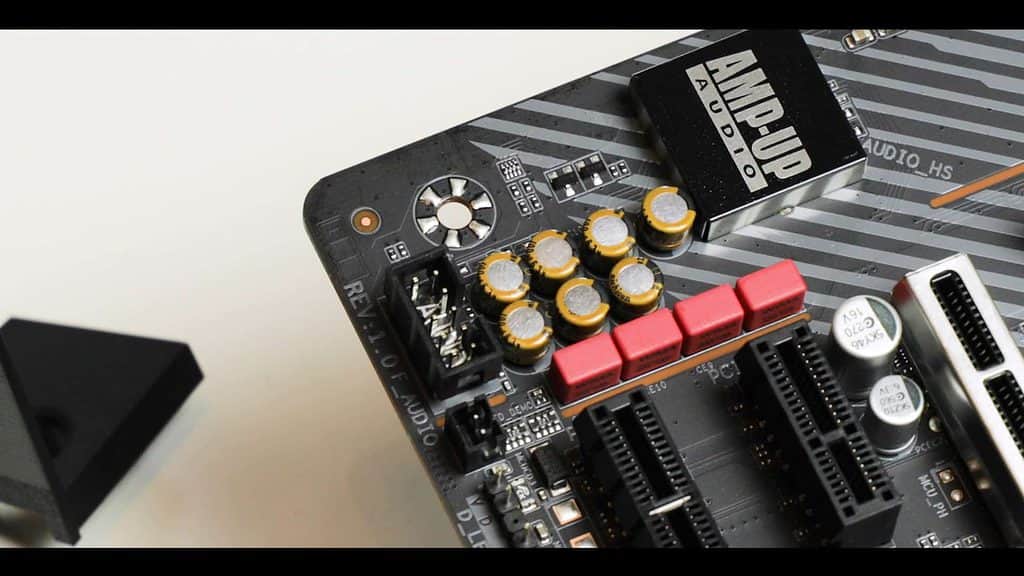 Let's also note the presence of rare and expensive  WIMA FKP2 capacitors which are the simply the best in delivering crystal clear, interference-free sound. Heavy and pure bass.
This is something we don't usually on boards at this price range.
Front Panel connectors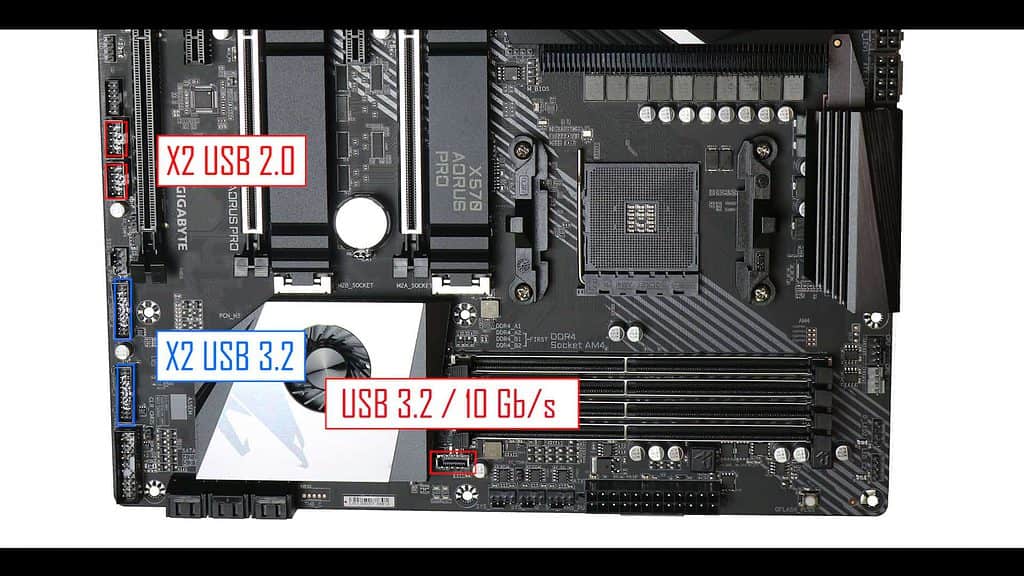 We have two USB 3.2 1st gen type A (classical) front panel connector.
In addition, we have 2 USB 2.0 front panel connectors. Worth noting, these are not only relevant for data transfer, but they are also very useful for All-In-One water pumps energy supply and PWM abilities, or for Intelligent PSUs for in and out wattage readout / monitoring.
And yes, we do have they rare and thought-after type-c front panel connector. AORUS is ticking all the right boxes, once again.
Fan & Pump Connectors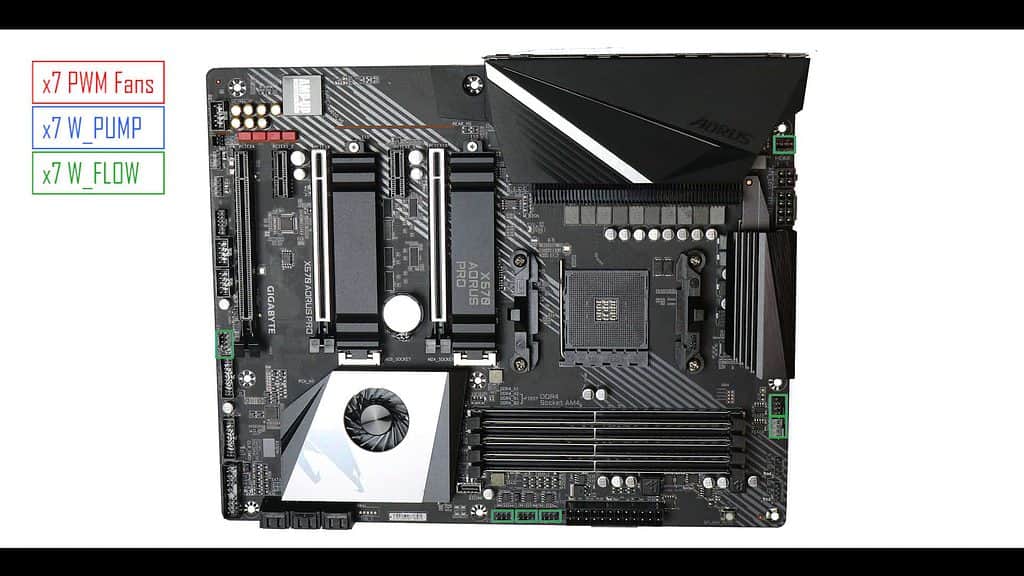 We have 7 nested fan hybrid connectors, which can mean that each of the connectors can support equally, either PWM fans, Water pumps (yes, your read that right) or even water flow sensor.
In my opinion, this is a game changer. it brings such an intuitively approach to PC building. It does not only simplify the enthusiasts life, but it makes this board such an agile one, making it the perfect foundation for any kind of build, ranging from the classic air-based gamer, to a dual loop custom water cooled monster.
And this to no extra cost.
Absolutely brilliant!
EZ-debugger
This is somewhat of a happy surprise!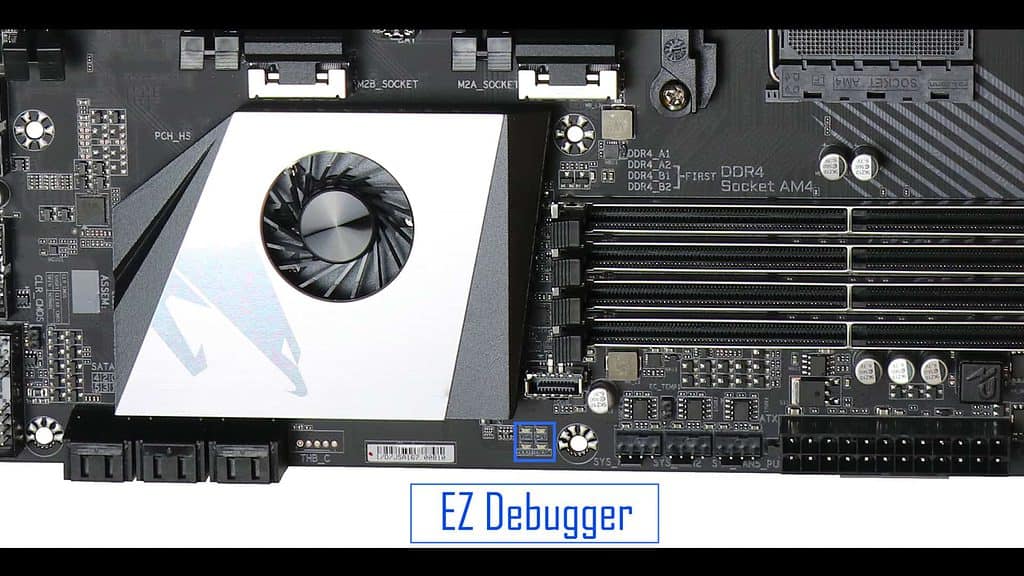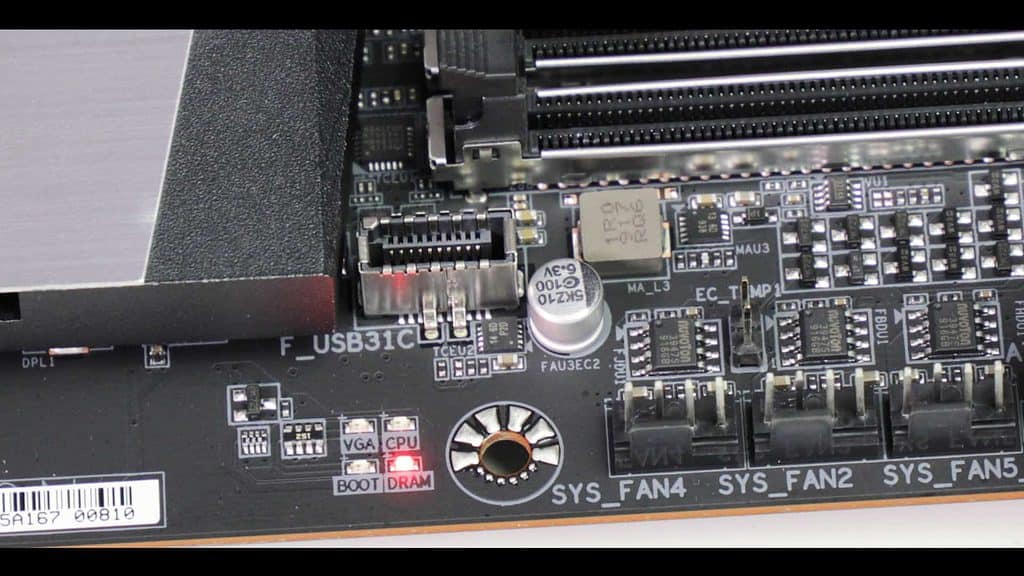 Having some troubleshooting guidance in a PCIe 4.0 environment is crucial!
Fusion 2.0
RGB wise, AORUS went all out on this board. This is tech-bling at its best!
We have 2 Addressable RGB strip nested on the PCB itself.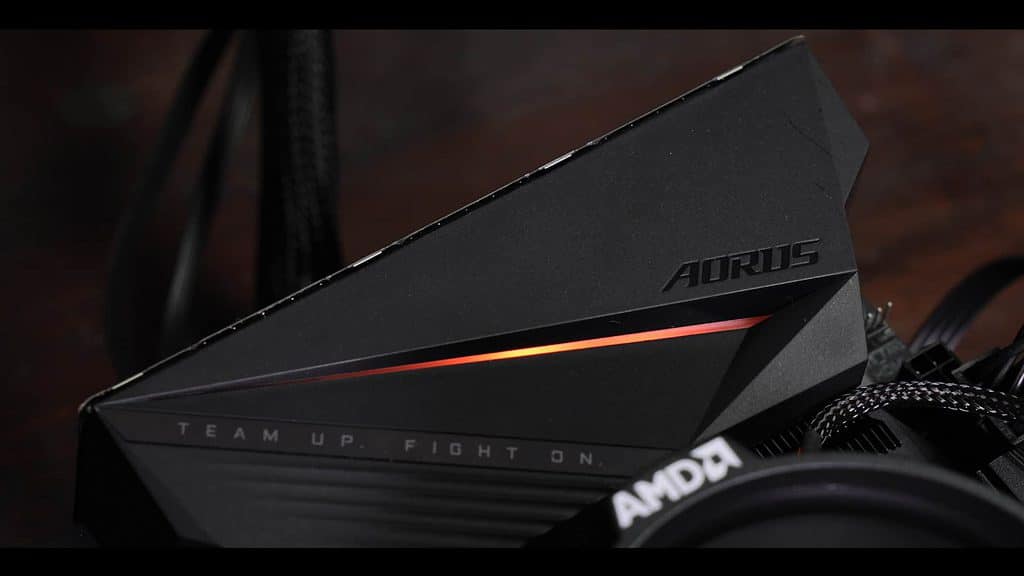 Under the IO roofing,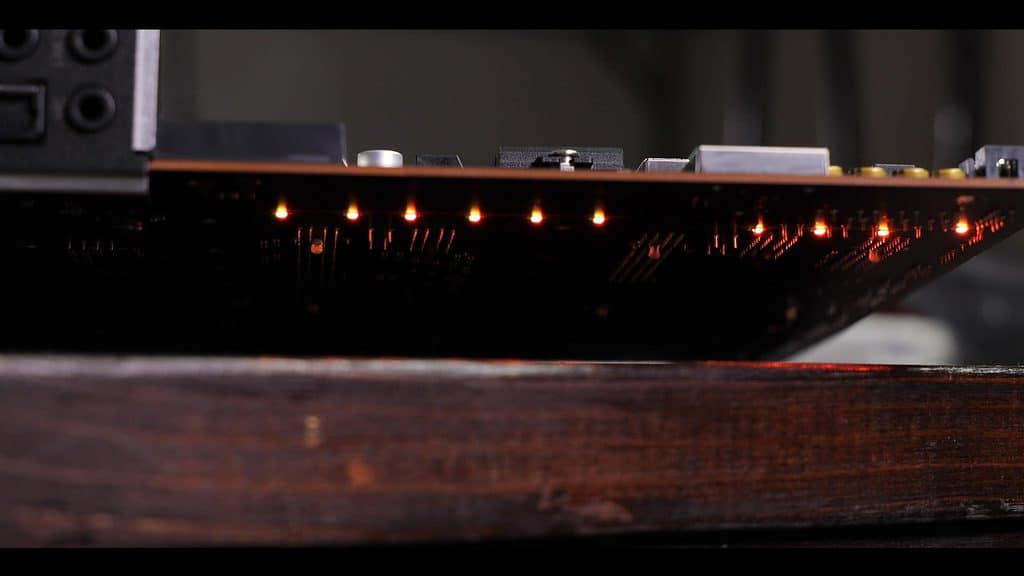 and one nested right under our PCB.
We also have 3 RGB connectors :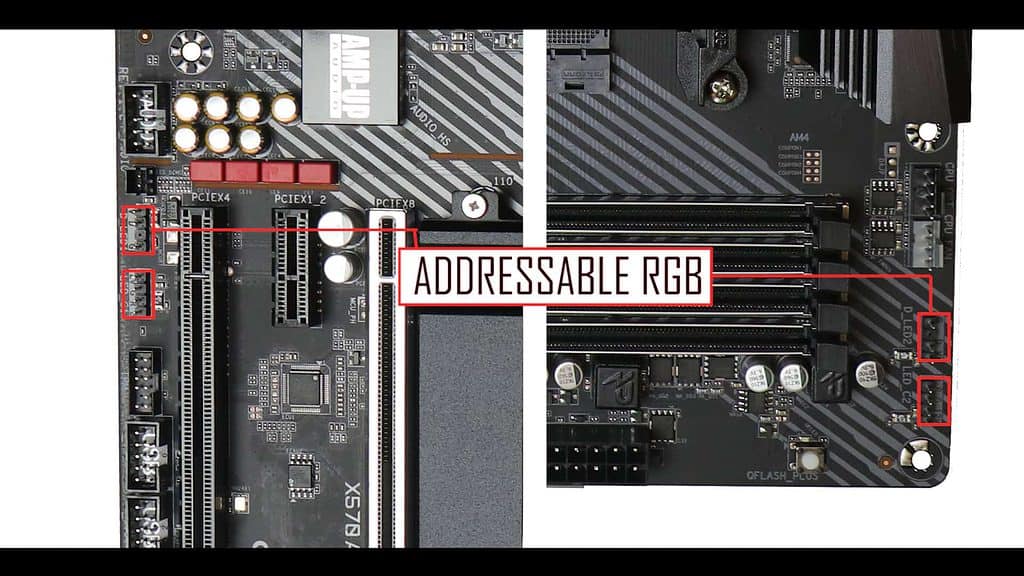 But we also have 4 board RGB, including 2 addressable.
Kudos to AORUS for placing the RGB connectors in mixed pairs at both extremity of the board. Simple free common-sense which greatly improves their accessibility in any kind of chassis.
---
Conclusion
The Aorus X570 Pro will run you about 255 Bucks before taxes, and let me start by saying that this is best all rounder you could hope for.
It's a beautifully focused board, brilliantly executed. It's all about performances, stability and heat efficiency!
We have this powerful yet cool VRM configuration, these premium cooling components, in particular the fin-array VRM heat-sink which is a first at that price range.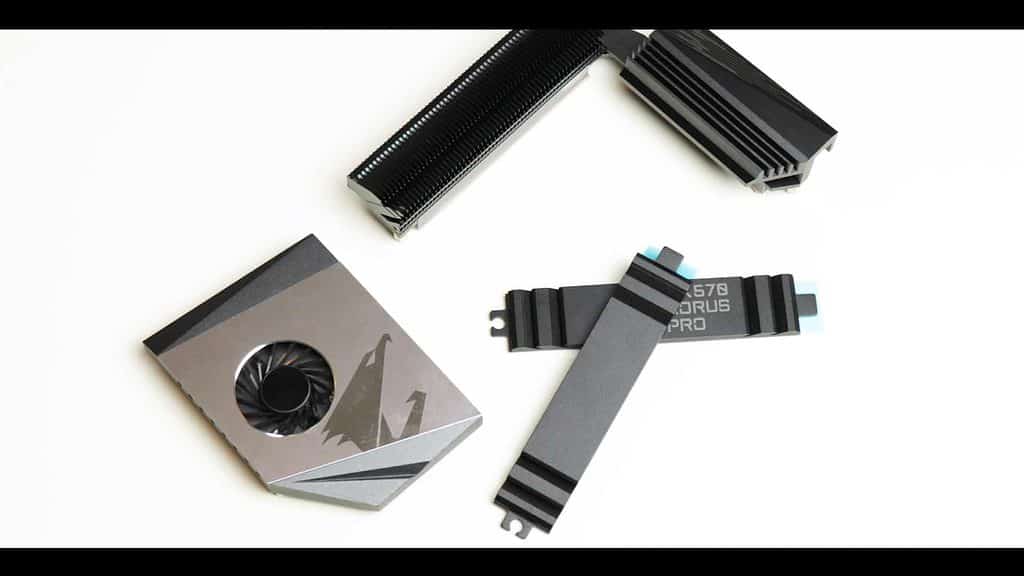 A 6 layered coopered PCB which guaranties a perfect PCIe 4.0 signal isolation, crucial for long lasting stability even during the most demanding bandwidth intensive tasks.
And a beautifully unobstructed spaced layout, giving plenty of space between components, again avoiding signal interference. Central to long lasting stability!
The hybrid fans, maybe my favorite innovation on this Aorus motherboard series. It makes it both simple to equipped and versatile to use. Either with a classical air cooling solution or at heart of the most complex and intricate Custom water cooling, the X570 AORUS Pro will feel right at home.
In short it does more and better for less money than its natural competition. And that's exactly what AORUS needed to get right in order to keep its PRO series as THE board to beat on today's pro gamer market!
QUICK OVERVIEW
CPU & northbridge support
Supported Processor
Ryzen 2000 , Ryzen 3000 series AMD Processors
Chipset
X570
CPU socket
AM4
Memory
Slots
4 (dual channel)
Max System Memory (Gigabytes)
128
Memory Technology
DDR4
Maximum Clock (MgHz)
4,400
Connectors
USB 2.0
4 on back IO + 2 on-board
USB 3.1 (1st Gen)
3 on back IO + 2 on-board
USB 3.1 (2nd Gen)
3 Type A/C on back IO + 1 on-board
LAN
1 Gb/s
WiFi
N/A