Tech News
Ray Tracing now supported by Nvidia GeForce GTX cards with latest Driver update
From GTX 1060 and above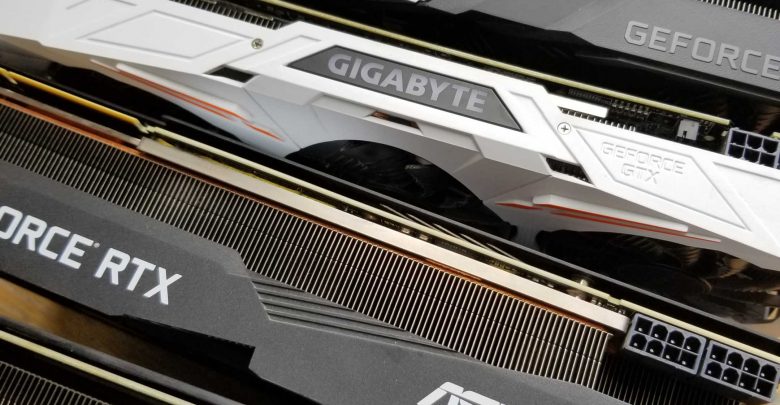 Finally its happening. The Nvidia GeForce GTX series of GPUs from the GTX 1060 upwards will now support ray tracing.
You read that right! With the latest Nvidia driver (425.31 WHQL,  553.12MB download size), your 10 series compatible video card will now support the rare and controversial Ray Tracing.
GeForce GTX GPUs with ray tracing support
GeForce GTX 1660 Ti
GeForce GTX 1660
NVIDIA Titan Xp (2017)
NVIDIA Titan X (2016)
GeForce GTX 1080 Ti
GeForce GTX 1080
GeForce GTX 1070 Ti
GeForce GTX 1070
GeForce GTX 1060 6GB
Laptops with equivalent Pascal and Turing-architecture GPUs
But wait, didn't NVIDIA just spent a lot of time (and money) explaining to us that only the latest and rather expensive RTX cards could support Ray Tracing? Don't we need RT cores to enable it?
No you don't. RT cores (only available in RTX cards) are dedicated to render real time ray tracing. But nothing prevents the more common CUDA cores to do so. Given a few software tweaks, and a massive loss of performance that is.
So in effect, running a Ray Tracing enabled game on GTX card is a real bad idea. In fact Nvidia's Director of Product Management Justin Walker warned that on such games as Battlefield V, with monstrous video cards such as a 1080Ti , you will only be able to run Ray Tracing at 1080p. And forget about games with Global Illumination ( i.e.: Metro Exodus). Frame rate will simply  be too low to make it playable.


So why oh why would Nvidia do such a thing?
First and foremost, 6 months after the official launch of the Turing based video card line-up, RT cores and the introduction of Ray Tracing  as the main selling point, very few games have been released with either DLSS (Deep Learning Super Sampling) and Ray Tracing. Only three so far are show casing what both these technologies can really do (Battlefield V, Tomb Raider and Metro Exodus).
By expanding the Ray Tracing adventure to Pascal-based architecture GPUs ( GeForce GTX 10 series), Nvidia hopes to attract more game developers and studios.
The 10 series gives a much larger gamer population reach, and a more likelihood of Ray Tracing adoption.
Unfortunately, even with dedicated RT and Tensor cores Ray Tracing is already hardware taxing on Turing based GPUs, with up to 50% framerate loss.
On the 10 series, it is even worse, and it is indeed a risky bet Nvidia is placing.
NOTE : full metrics and Benchmarking will be published and linked to this article on the 18th of April.