Key Features
ATX Form Factor
Intel  Z390 chipset
LGA 1151 CPU socket
Compatible with 8th and 9th Gen. Intel CPUs
4 x  16GB 4,400 MHz DDR4, maximum 64GB
3 x PCI-E 3.0 x16, 3 x PCI-E 3.0 X1
IO : PS2 connector, 3 x USB 3.1 Type-A, 1 x USB 3.1 Type-C, 2x USB 2.0, 2 x USB 3.1 (1st Gen), 1 x Gigabit Ethernet, 1 x HDMI (1.4b), 1 x DisplayPort (1.2), 5 x audio, 1 x optical S/PDIF,.
2 x M.2 SSD (Optane ready), 6 x SATA 3
2x SLI, 3x CrossFire support
The MAXIMUS boards are not for the fain of hearts. They are here to please only the most demanding enthusiasts builders out there, and the Hero edition, being its entry level, is neither nor shy.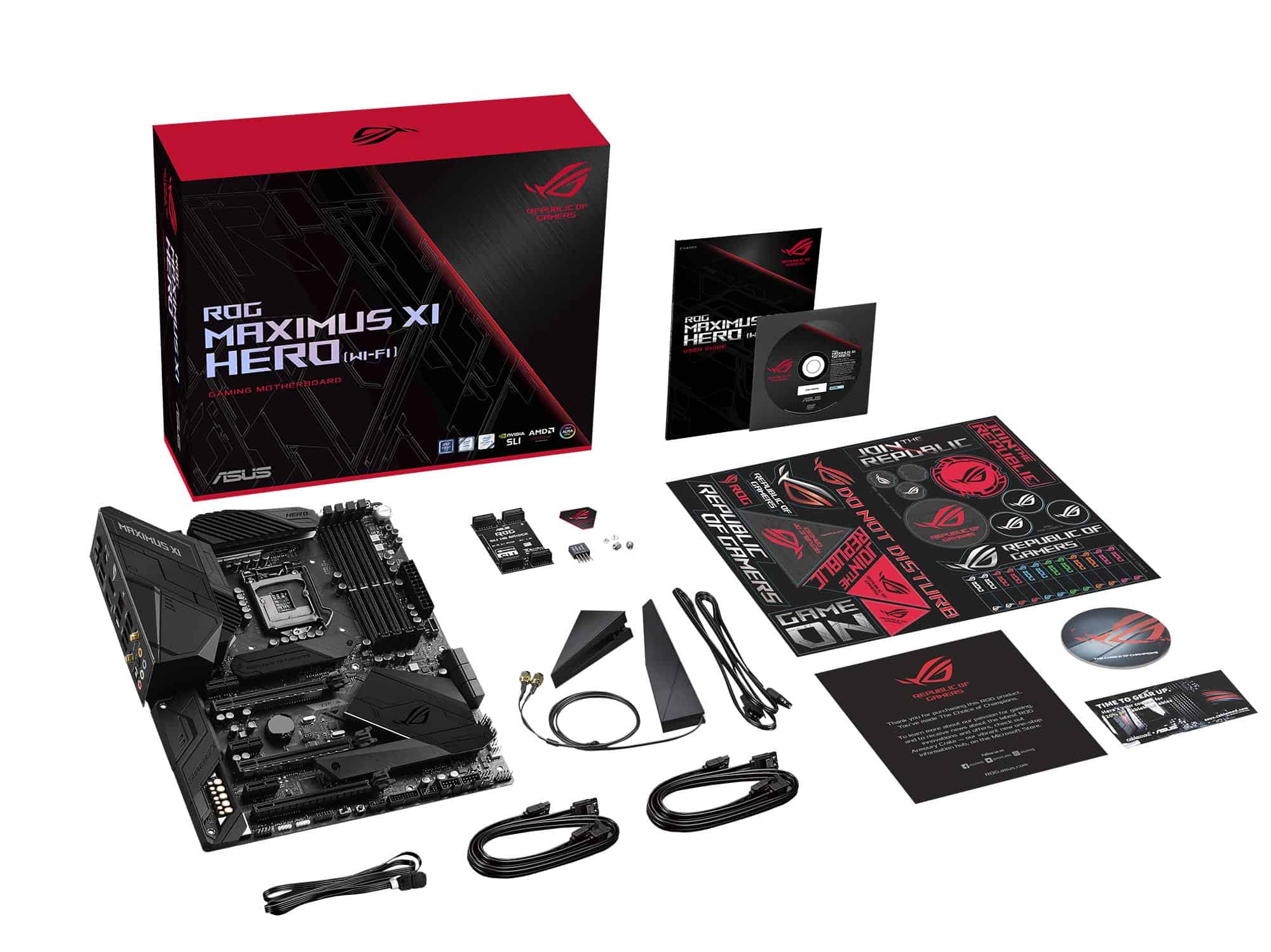 Other than the board itself, in the box you will find :
4 SATA cables
RGB extension cables
WiFi antenna
M.2 SSD screw and screw raisers
Cup holder and stickers
Q connector
SLI HB Bridge
Driver DVD
Documentation and coupon
The ROG MAXIMUS XI Hero (WiFi)
First and foremost, it is an ATX motherboard which will fit virtually any case you throw at it. Nothing new there. Note that there is no PCB back shield on this board.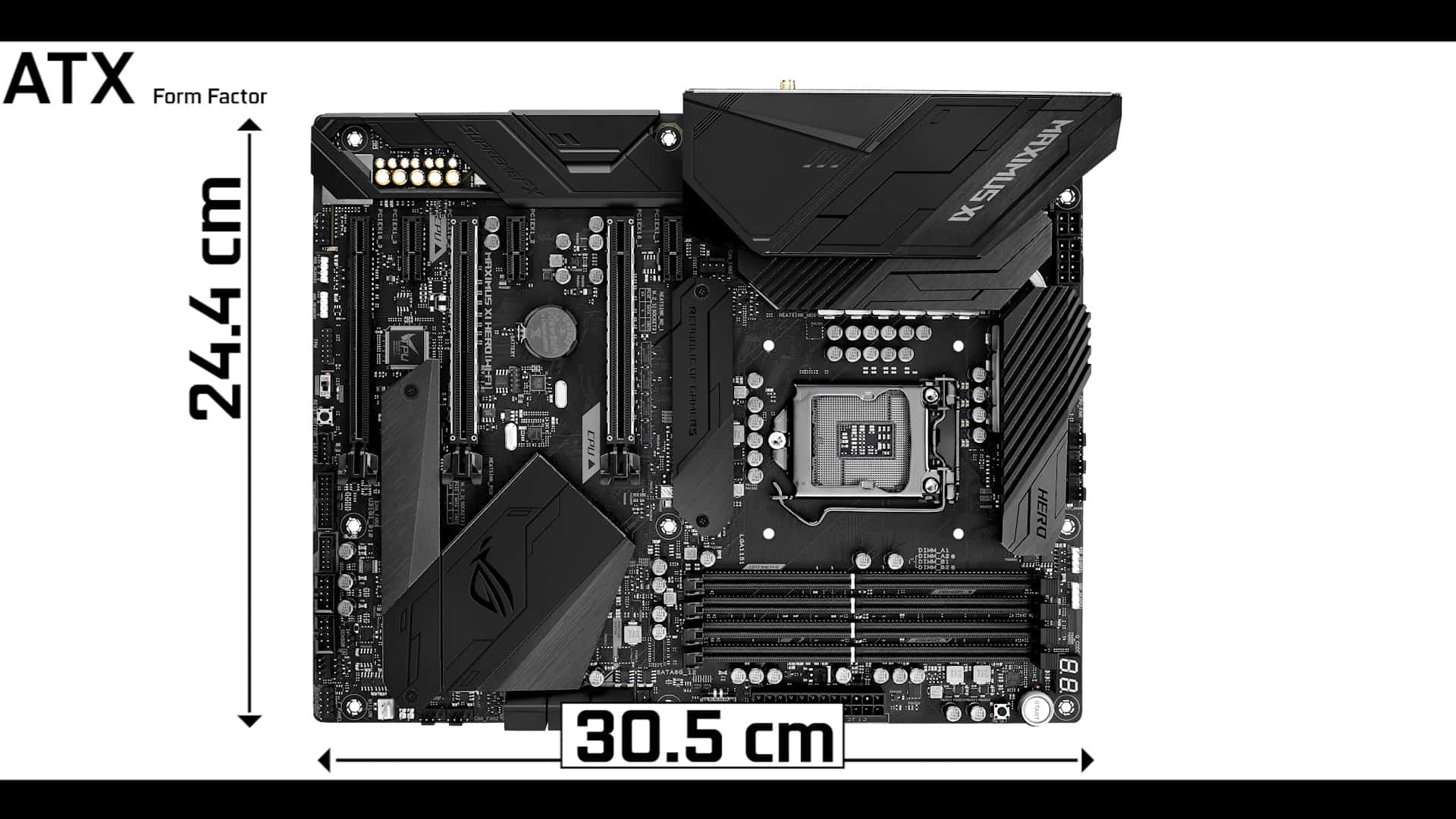 The Z390 chipset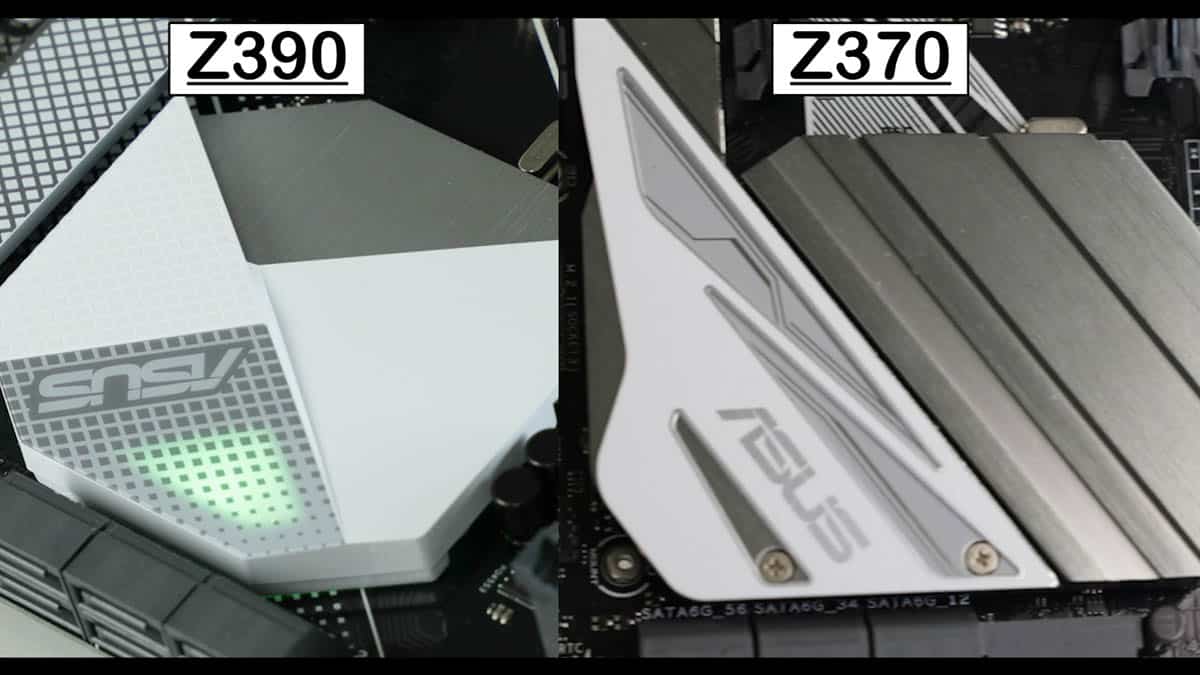 The big difference in this new series is, of course, the chipset: The Z390.
What you need to know here is that the Z390 is in all and for all identical to its predecessor, the Z370. The only noticeable differences are the addition of 2 features (marked in red below) :
Intel Z370 versus Z390


Intel Chipset
Z390
Z370
Overclocking Support
Yes
Yes
On-CPU PCI Express* 3.0 Configurations
1X16 or 2X8 or 1×8+2X4
1×16 or 2×8 or 1×8+2×4
Independent Display Ports / Pipes Support
3/3
3/3
Memory Channels / DIMMs per Channel
2/2
2/2
Processor Overclocking
Yes
Yes
Integrated Intel Wireless-AC Support (CNVi)

Yes

No
Intel Optane Memory Support
Yes
Yes
Maximum High Speed I/O Lanes
30
30
Maximum USB 3.1 Ports: Gen 2 / Gen 1

6 / 10

0 / 10
Maximum SATA 6Gb/s Ports
6
6
Maximum PCI Express* 3.0 lanes
24 (v3.0)
24 (v3.0)
Intel Rapid Storage Technology
Yes
Yes
Maximum Intel RST for PCIe Storage Ports (x2 M.2 or x4 M.2)
3
3
Intel RST PCIe RAID 0, 1, 5
Yes
Yes
Intel RST SATA RAID 0, 1, 5, 10
Yes
Yes
Intel RST for CPU-attached Intel PCIe Storage
Yes
Yes
Other than that, they are the very same chipset, which is a good thing since both the Z370 and Z390 can support the same processors:
8th Generation Intel Processors (Coffee Lake)
9th Generation Intel Processors (Coffee Lake refresh)
The Board!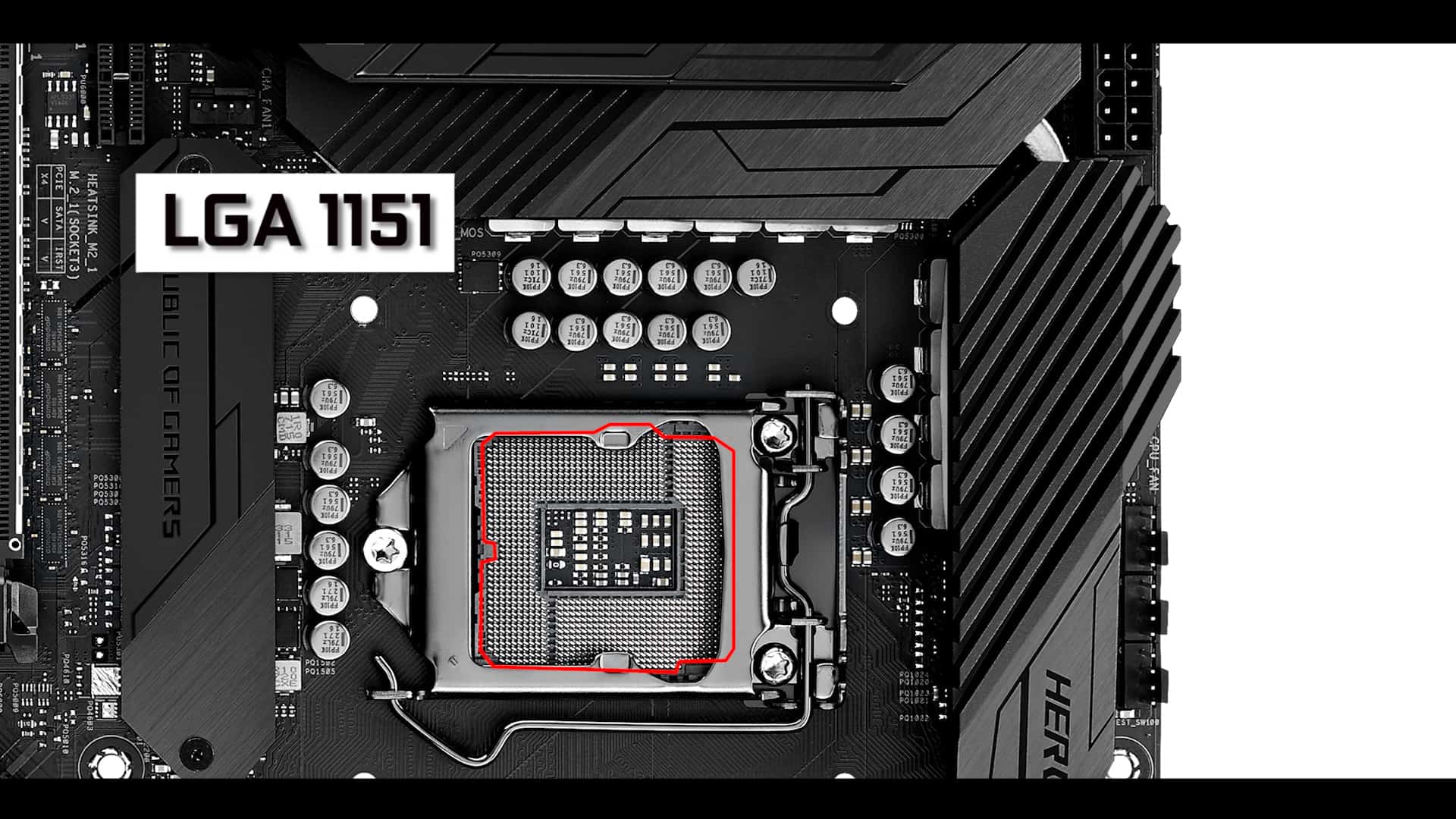 Luckily for all of us, this board still uses the highly compatible 1151 LGA CPU socket. Therefore, if you have installed any Intel CPU in the past decade, you should feel right at home.
And, as previously stated, the CPU socket will support both the 8th and 9th generation of Intel's Icore CPUs.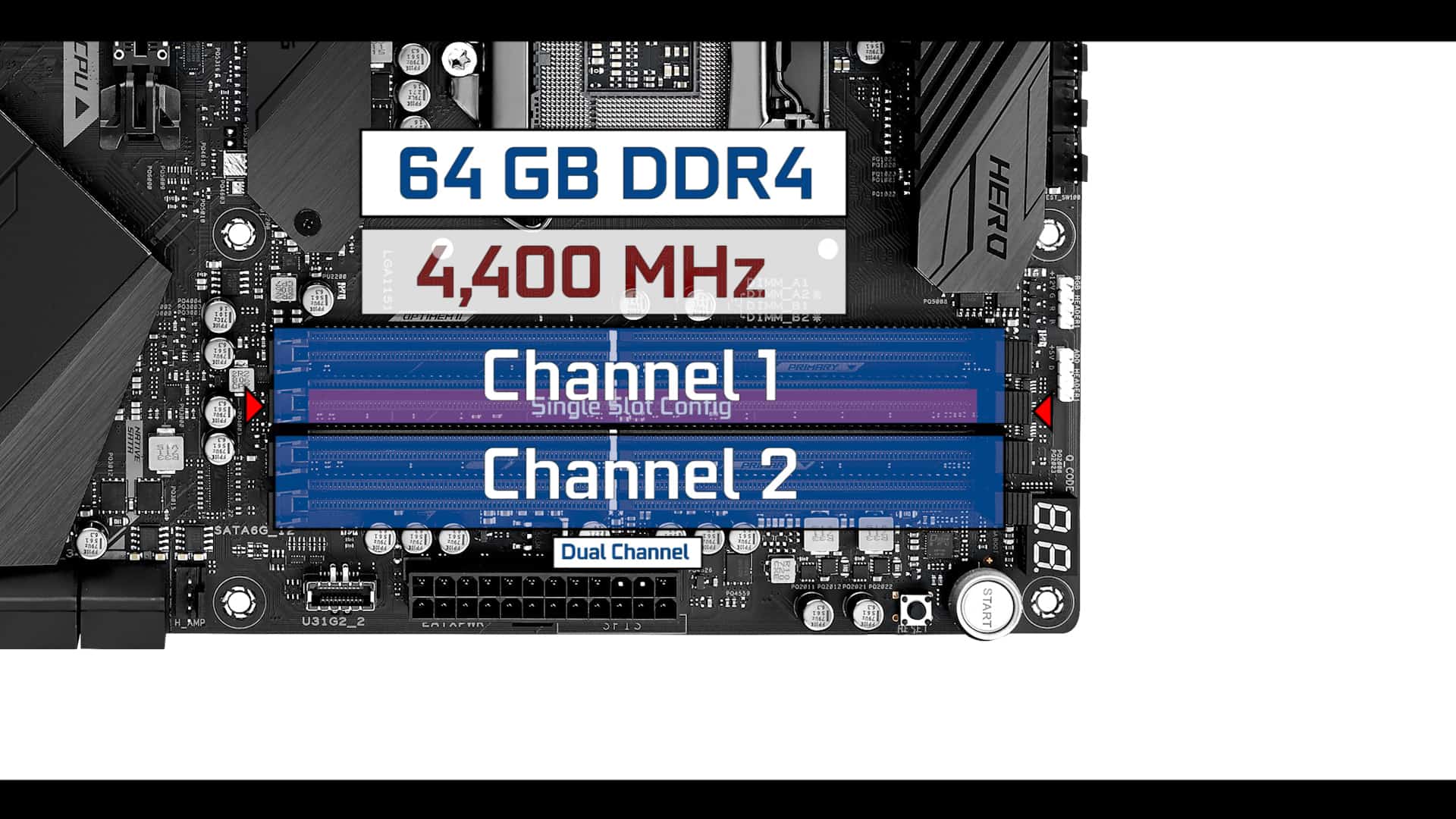 RAM wise, nothing surprising. We have the usual dual channel configuration which can support (for now) up to 64gb of DDR4 RAM, overclockable up to 4,400 GHz. This is 367 MgHZ more than on its predecessor.
I did say for now because word on the street is that this board will, in the future, support up to 128 GB of DDR4 ram, in a 32X4 configuration.
M.2 SSD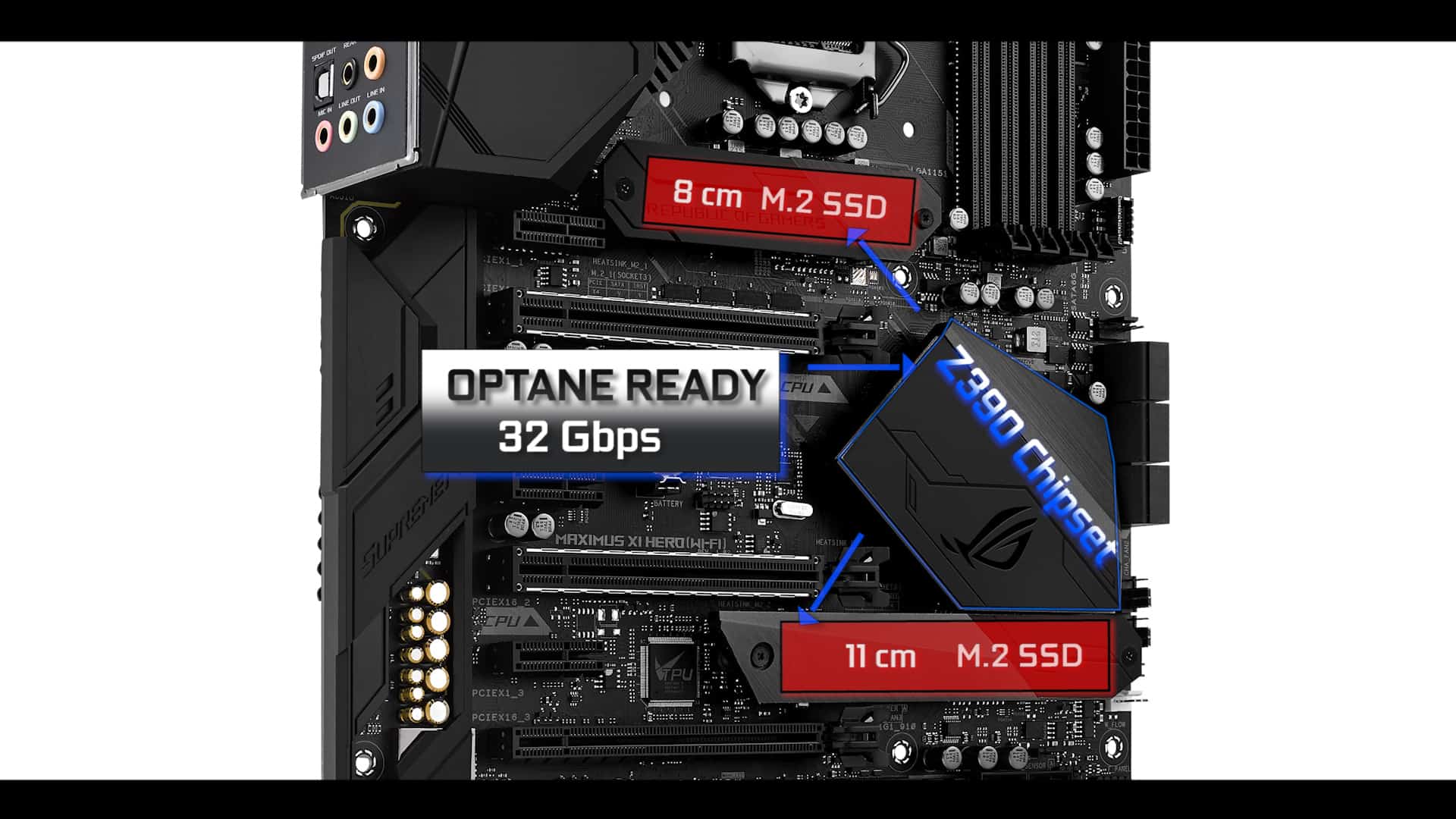 Storage wise, we have a dual M.2 SSD configuration, both of which are equipped with their own individual heat-shield. And of course, the Z390 chipset is Optane ready. This will allow our M.2 SSD sticks to swap data up to 32 Gbps.
With this kind of theoretical transfers, do not be surprised to see your M.2 SSDs sticks overheating, and thermo-throttling. Worried about that, Asus has equipped the back of both its M.2SS heatsinks with individual thermo-pads. Always a welcome move.
SATA 3.0
Asus ROG MAXIMUS XI Hero (WiFi) SATA connectors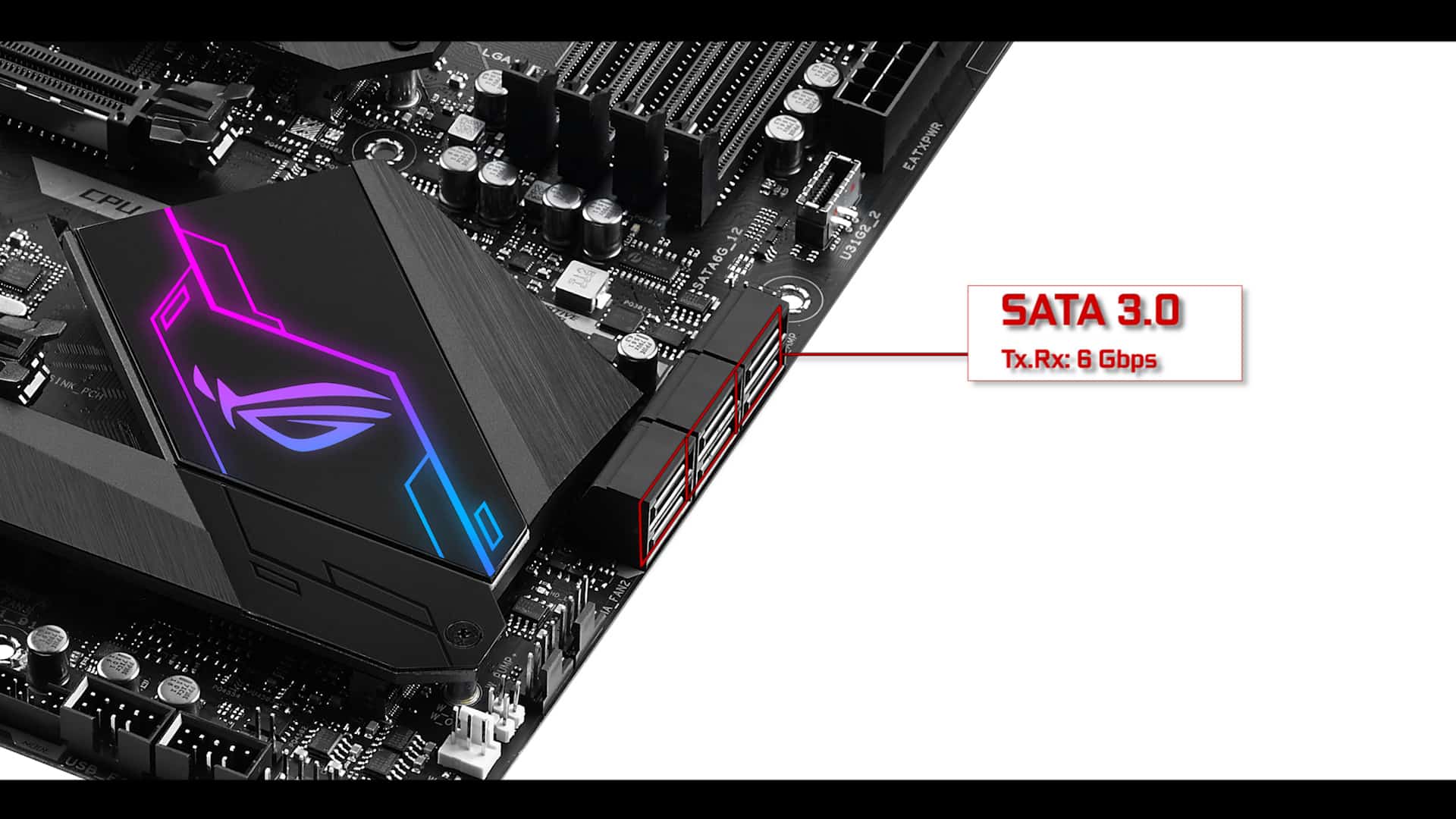 For more classical storage solutions, we have our usual SATA 3.0 plugs. 6 in total, with a transfer rate of 6 Gbps each.
PCIe Lanes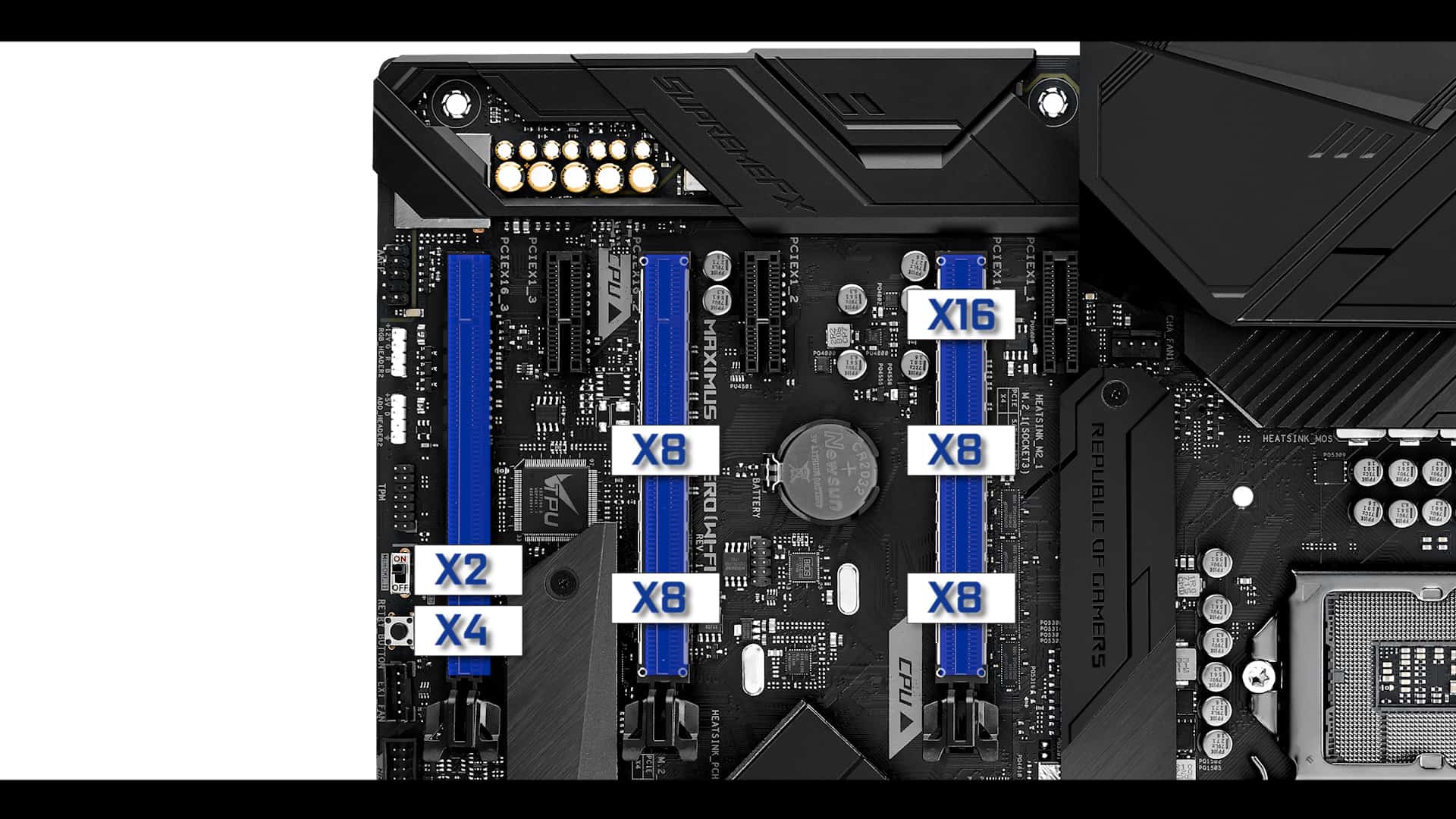 PCIe wise, we are keeping the same lane configuration seen in the previous 3 generations of boards: 24 lanes 3.0 PCIe which can accommodate different configurations depending on needs.
Note that this board is designed for up to a dual GPU configuration. Anything above and beyond is pointless since the last 16 slot PCIe can only serve up to X2 BUS speed or X4 shared with its SATA 5 and SATA 6 plugs.
IO and Connectors
First, let me note that we have an integrated I/O shield. Which ALWAYS a good start.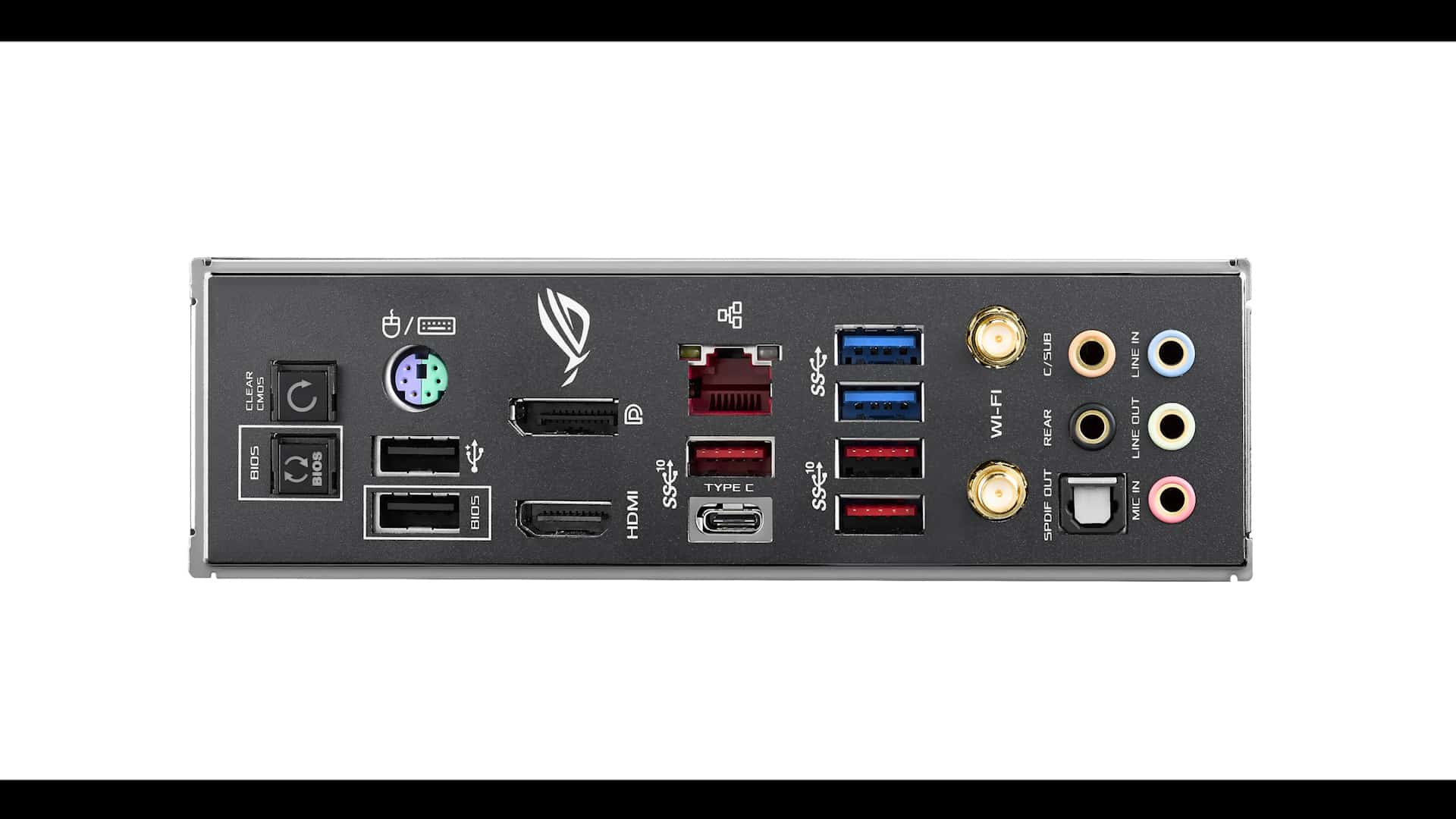 Starting from the left, we have :
Clear CMOS, BIOS buttons
 PS/2 keyboard/mouse connector
x2 USB 2.0 RX/TX 480 Mbps
x4 USB 3.1 2nd Gen. ( 3 type A + 1 Type C) RX/TX 10 Gbps
x2 Display output : 1 HDM 1.4B + DisplayPort 1.2
x1   l219-V Gigabit Lan
2×2 Mu-MiMo WiFi 802.11ac
Realtek S1220a 8 channel HD Crystal Sound 3
2×2 MU-MIMO WiFi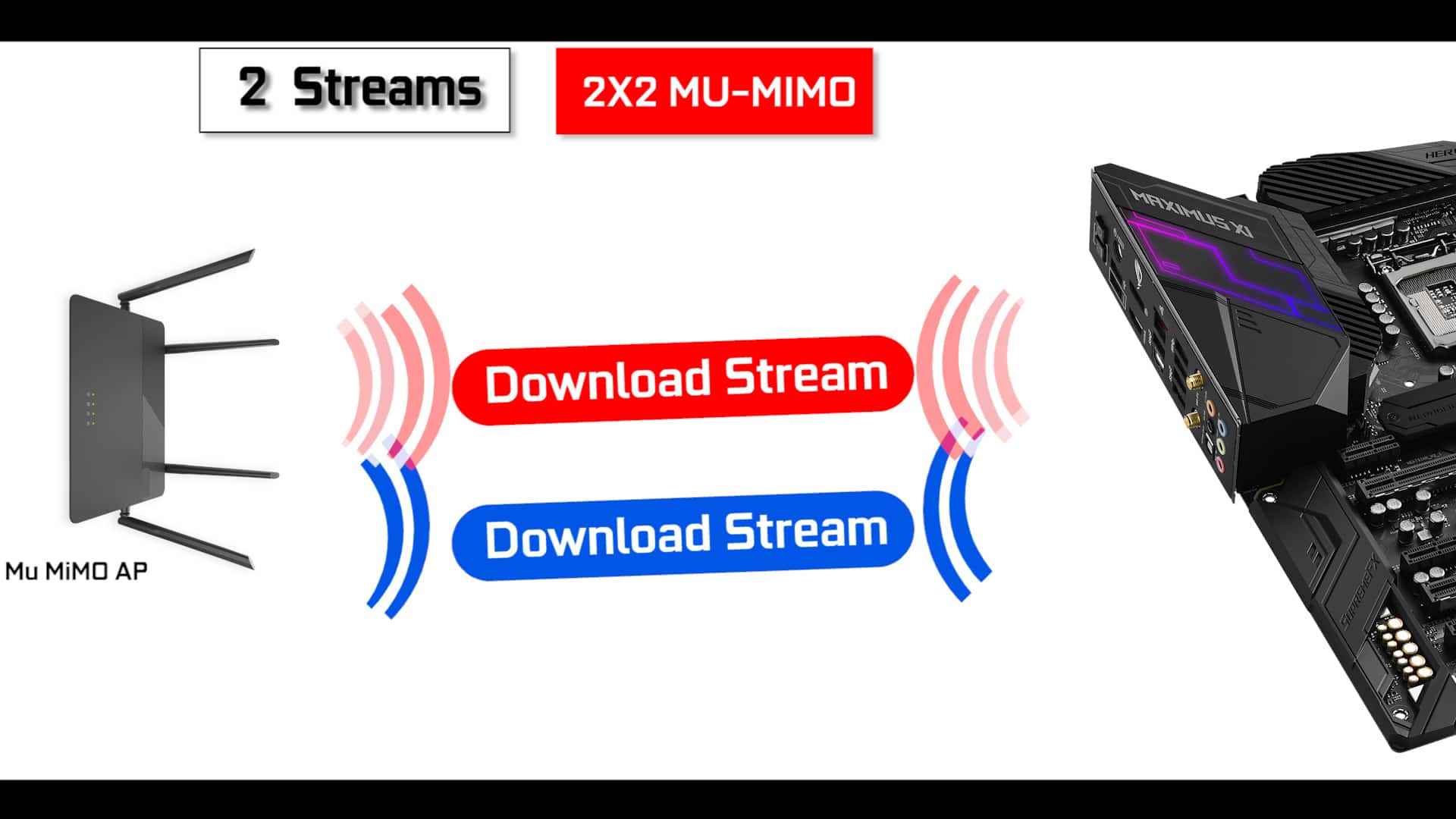 The new 2×2 MU-MIMO WiFi standard operates multiple download streams (when used and paired with an MU MIMO router), resulting in a better coverage and more dedicated signal for each of your MU-MIMO devices.
On the ROG MAXIMUS XI Hero (WiFi), we can hope for WiFi speeds up to 1.7 Gbps, or that's what Intel claims. I did not manage to go beyond 1.1 Gbps myself.
Front Panel connectors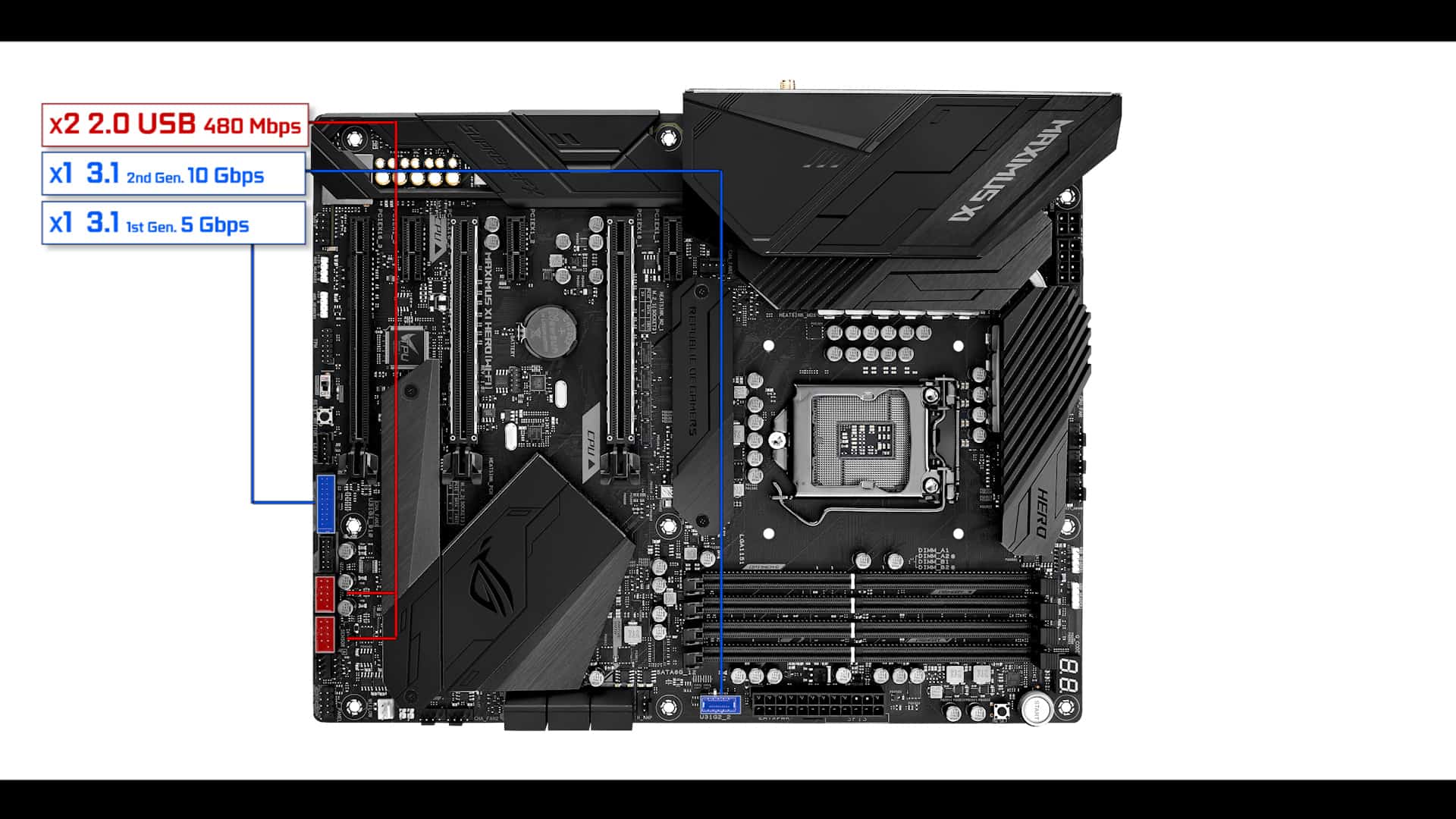 As for front panel connectors goes, this is where the Z390 shines.
We have 1 USB 3.1 2nd gen type C front panel connector as well as a USB 3.1 1st gen type A (classical) front panel connector.
In addition, we have 2 USB 2.0 front panel connectors.Worth noting , they are not only relevant for data transfer, but they are also very useful  for All-In-One water pumps energy supply and PWM abilities, or for Intelligent PSUs for in and out wattage readout / monitoring.
Fan & Pump Connectors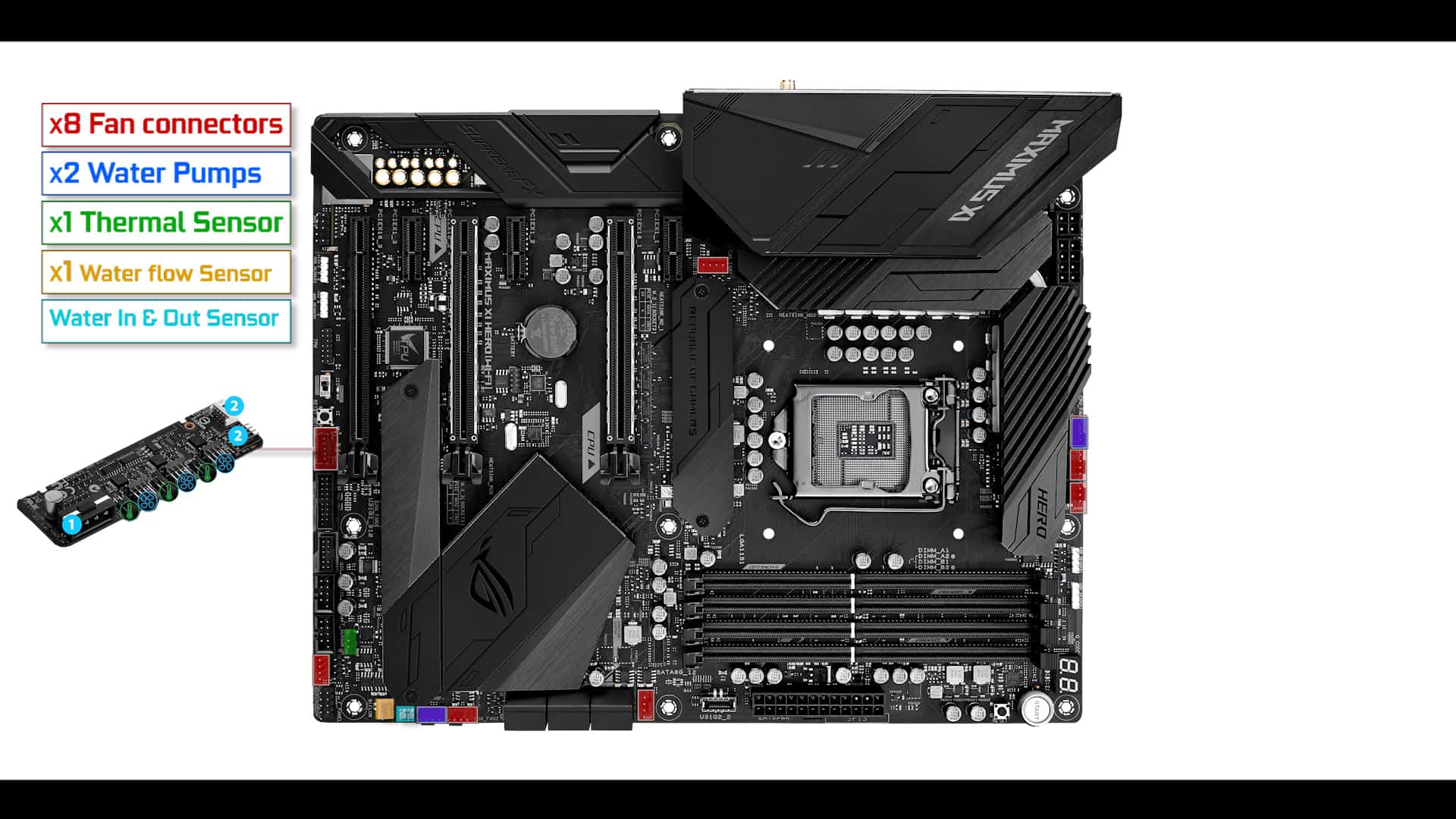 The MAXIMUS series mainly cares for hardcore enthusiasts, and even though the Hero edition is somewhat of an entry-level, it comes packed with enthusiastic goodies!
We have 8 native PWM fan connectors, 2 of which can be used for your water pumps. If that is not enough, you can also add 4 additional fans through a fan extension.
We also have an external thermos sensor, as well as the different water flow and in and out leak sensors which custom water cooling computers usually need.
In short, the ROG MAXIMUS XI Hero can deliver on the most extreme builds, supporting single or dual loop custom water cooling configurations.
AURA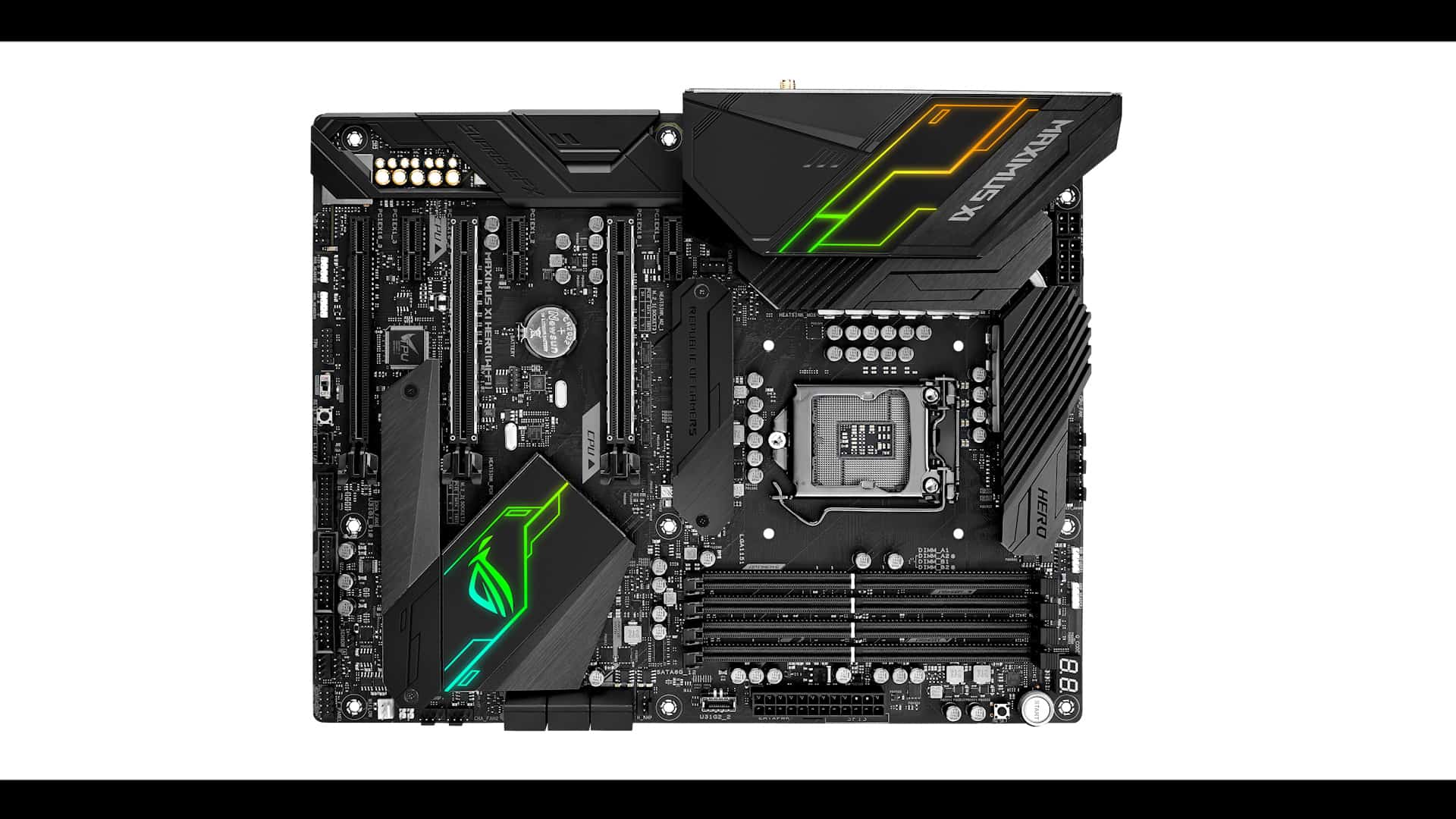 Asus prides itself for being at the forefront of the RGB craze, and it tries hard to keep that edge on every board iteration it releases.
The ROG MAXIMUS XI Hero does not only feature a packed and robust board, but it is a good looking one. It comes equipped with 2 native RGB strips: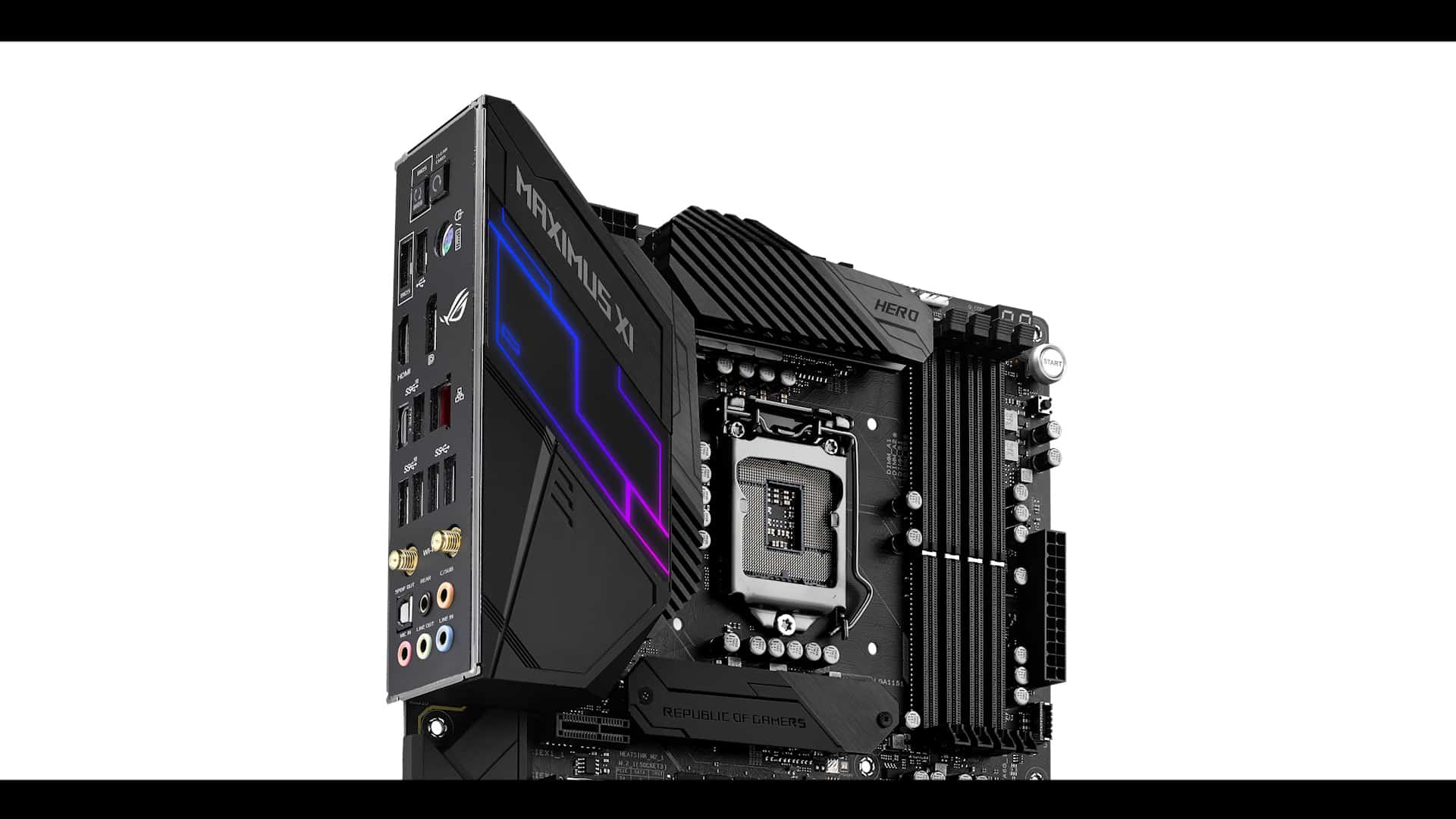 One under the IO house.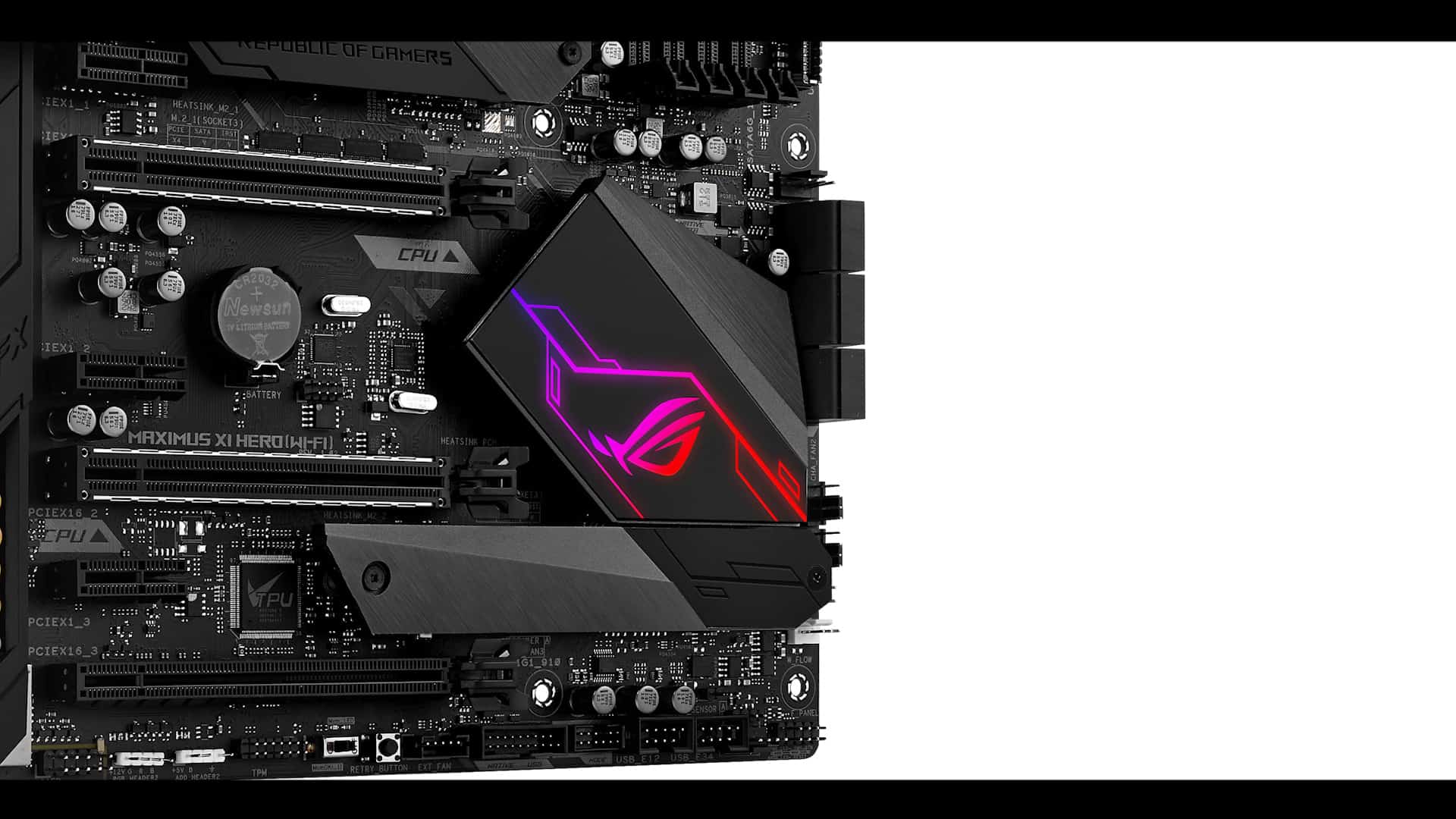 And one hidden under the chipset heats sink.
But if that is not enough, you can add up to 4 additional RGB strips!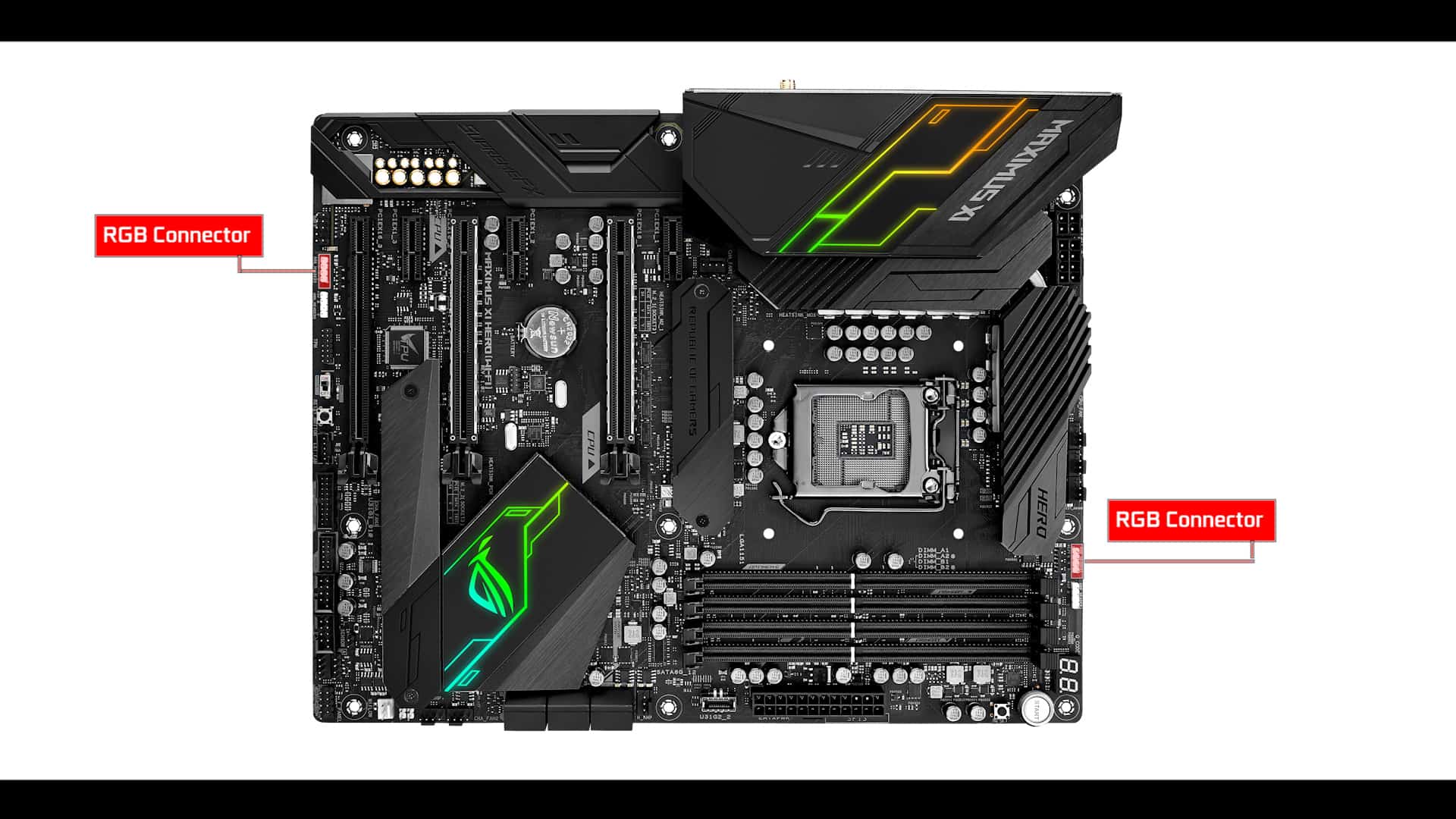 Two RGB connectors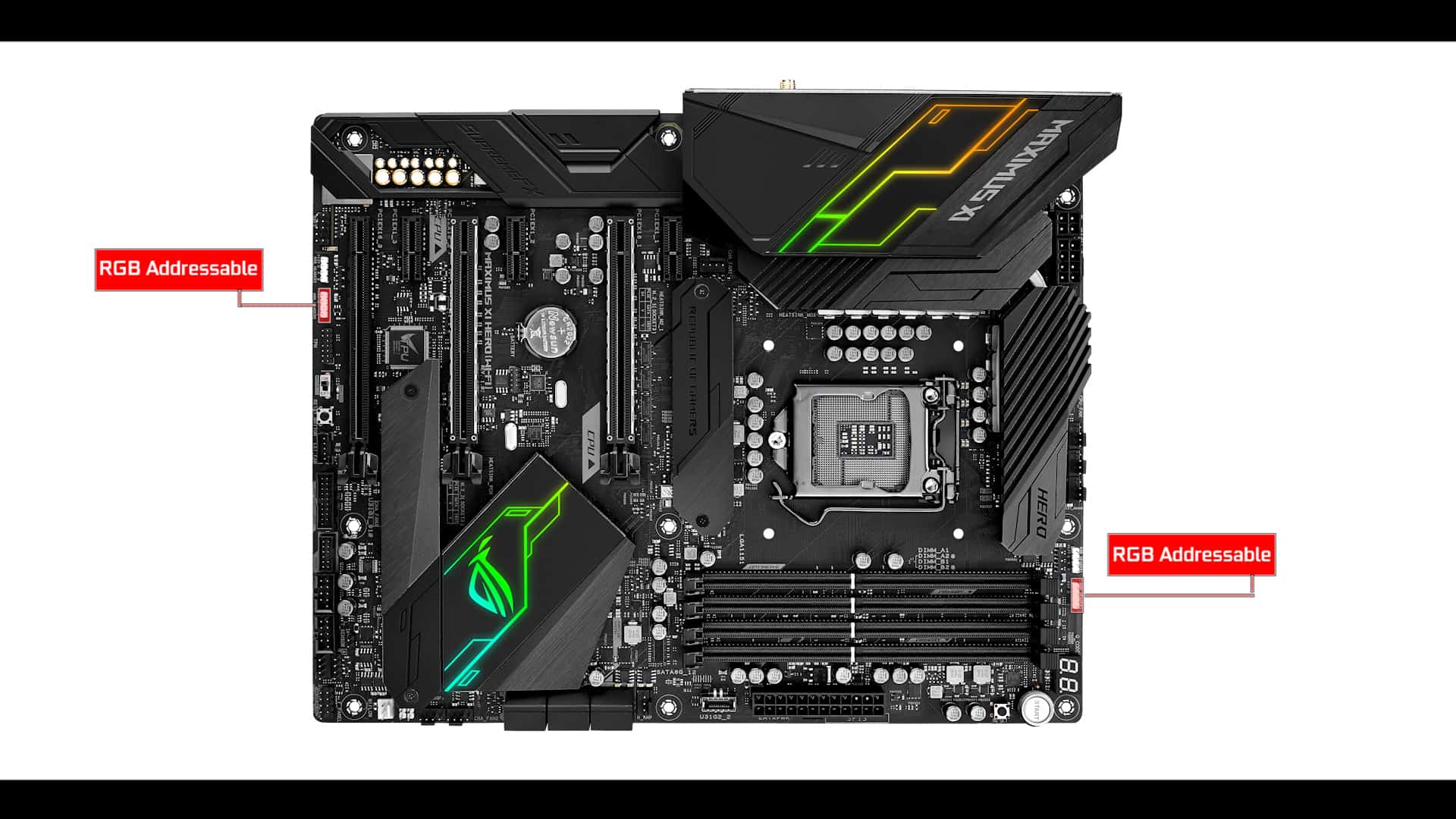 And 2 Addressable RGB connectors, allowing you to custom color your build to a single LED precision!
---
CONCLUSION
The MAXIMUS series is not known for coming cheap and at 290 USD before taxes, the MAXIMUS XI Hero is an expensive entry model. And the fact its predecessor, the MAXIMUS X Hero can support the same range of Processors does not help.
But, the MAXIMUS XI Hero (WiFi) comes with a more robust and performant minded design. We have beefed up VRMs, larger heat-sinks, and upgraded peripherals (more 2nd gen 3.1 USBs and an MU-MIMO WiFi adapter).
I will note that, even though we have better VRMs (and a lot can be said about them), when faced with the i9-9900K, overheating and thermo-throttling is plague you need to battle against. But since this only applies to an expensive, and rare CPU, I am not taking that matter too much into account.
I can't help thinking that the 11th generation of Hero boards, despite sharing the same PCB configuration than its 10th Gen., is a more engineered product. Better finished, and more robust.
In short, I am getting more for my money than I used to with its predecessors. And that I love.
Therefore, I am taking the risky move of calling it a "must buy".
QUICK OVERVIEW
CPU & northbridge support
Supported Processor
8th & 9th Gen. Intel Icore Processors
Chipset
Z390
CPU socket
LGA1151
Memory
Slots
4 (dual channel)
Max System Memory (Gigabytes)
64
Memory Technology
DDR4
Maximum Clock (MgHz)
4,400
Connectors
USB 2.0 
2 IO + 2 on-board
USB 3.1  (1st Gen)
2 IO + 2 on-board
USB 3.1 (2nd Gen)
4 (3 Type A and 1 Type C) IO
LAN
1 up to 1 Gb/s
WiFi
2×2 MU MIMO