Key Features
ATX Form Factor
Intel  Z390 chipset
LGA 1151 CPU socket
Compatible with 8th and 9th Gen. Intel CPUs
4 x  16GB 4,266 MHz DDR4, maximum 64GB
3 x PCI-E 3.0 x16, 3 x PCI-E 3.0 X1
IO : PS2 connector, 3 x USB 3.1 Type-A, 1 x USB 3.1 Type-C, 2x USB 2.0, 2 x USB 3.1 (1st Gen), 1 x Gigabit Ethernet, 1 x HDMI (1.4b), 1 x DisplayPort (1.2), 5 x audio, 1 x optical S/PDIF,.
2 x M.2 SSD (Optane ready), 6 x SATA 3
2x SLI, 3x CrossFire support
The Prime Z390-A is Asus's entry level for Intel's latest Z390 chipset. It is also its uncontestable bestseller and arguably the most widely circulated motherboard for that particular chipset. Lots are at stakes.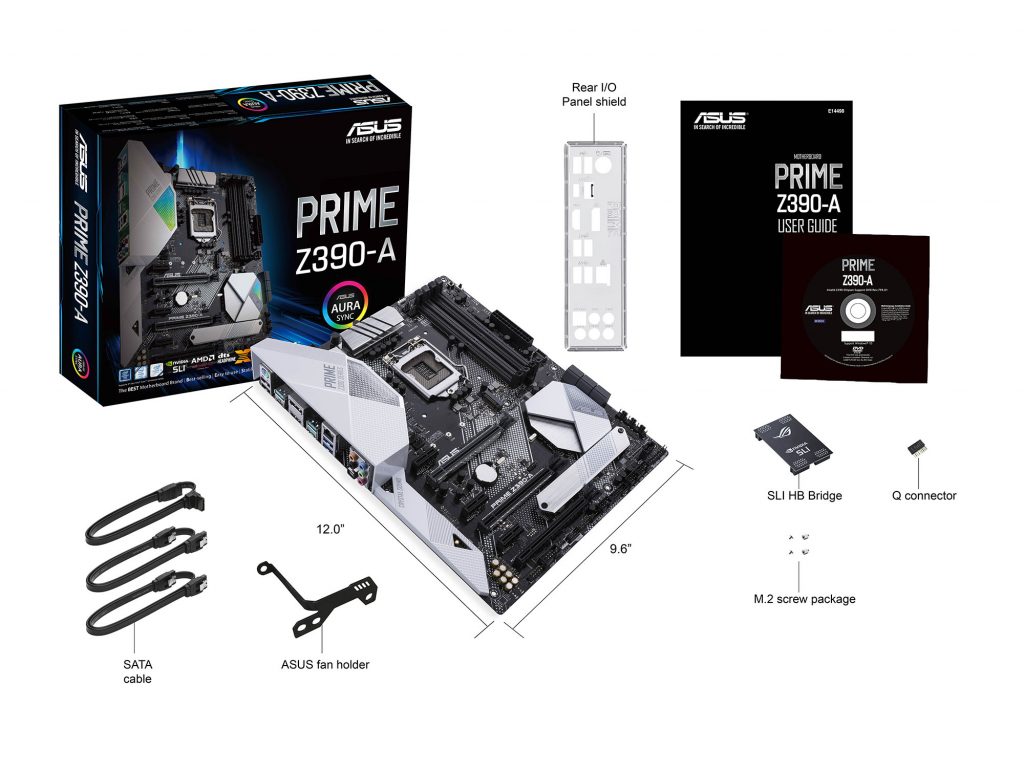 Other than the board itself, in the box you will find :
3 SATA cables
Fan holder (VRM)
M.2 SSD screw and screw raisers
Q connector
SLI HB Bridge
Driver DVD
Documentation and coupon
The Prime Z390-A
First and foremost, it is an ATX motherboard which will fit virtually any case you throw at it. Nothing new there. Note that there is no PCB back shield on this board.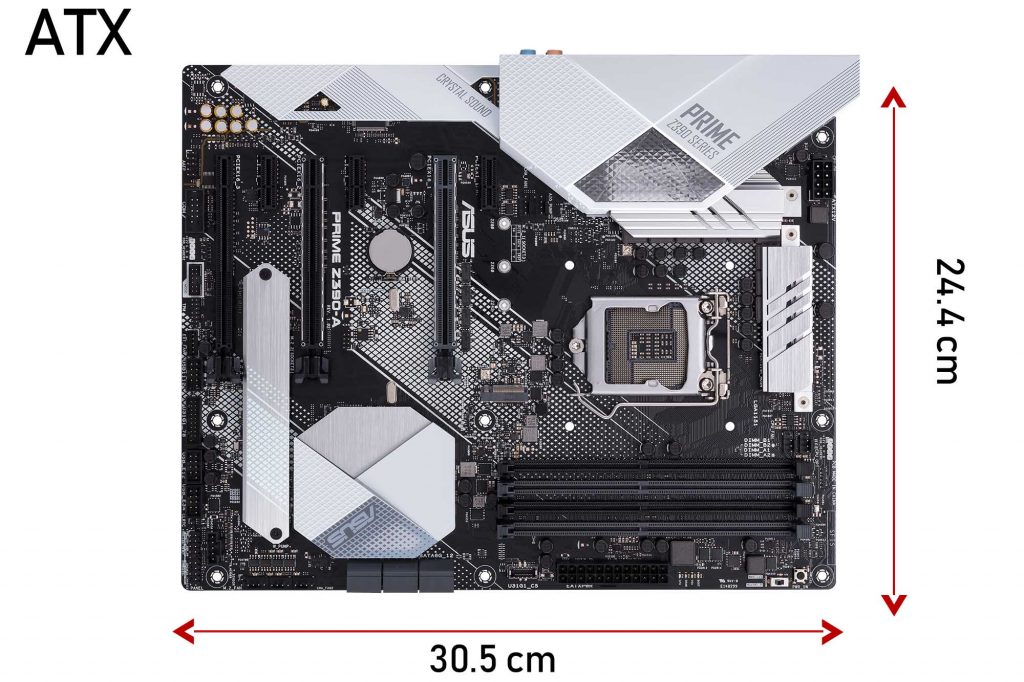 The Z390 chipset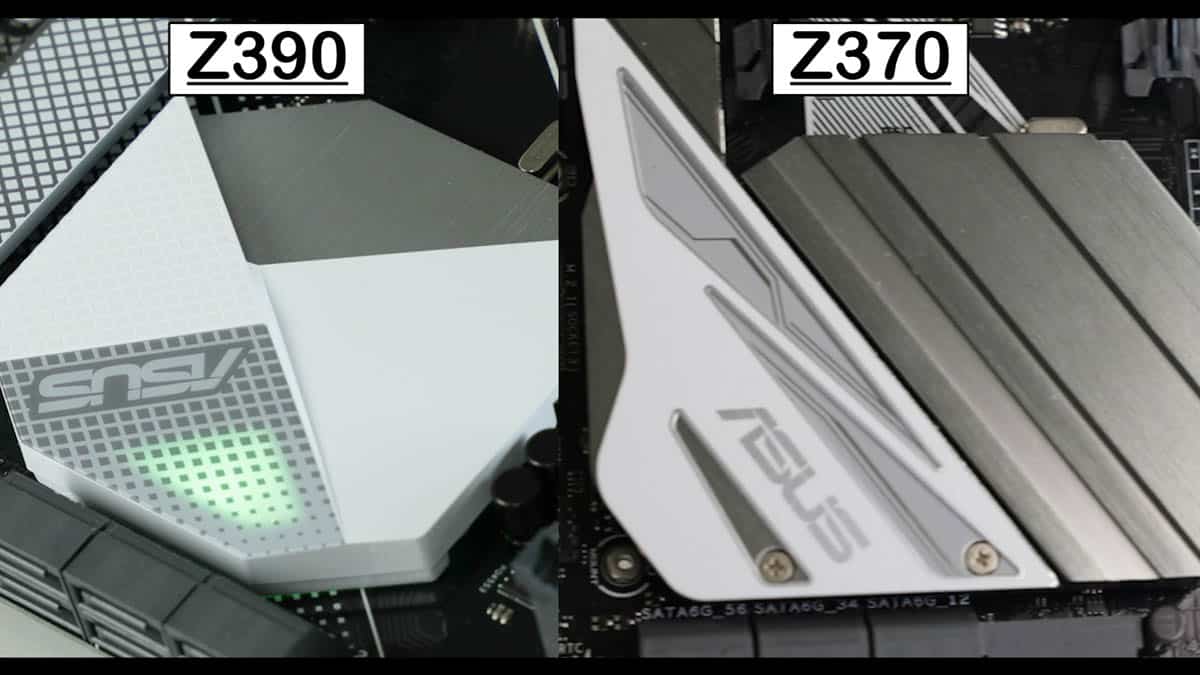 The big difference in this new series is, of course, the chipset: The Z390.
What you need to know here is that the Z390 is in all and for all identical to its predecessor, the Z370. The only noticeable differences are the addition of 2 features (marked in red below) :
Intel Z370 versus Z390


Intel Chipset
Z390
Z370
Overclocking Support
Yes
Yes
On-CPU PCI Express* 3.0 Configurations
1X16 or 2X8 or 1×8+2X4
1×16 or 2×8 or 1×8+2×4
Independent Display Ports / Pipes Support
3/3
3/3
Memory Channels / DIMMs per Channel
2/2
2/2
Processor Overclocking
Yes
Yes
Integrated Intel Wireless-AC Support (CNVi)

Yes

No
Intel Optane Memory Support
Yes
Yes
Maximum High Speed I/O Lanes
30?
30
Maximum USB 3.1 Ports: Gen 2 / Gen 1

6 / 10

0 / 10
Maximum SATA 6Gb/s Ports
6
6
Maximum PCI Express* 3.0 lanes
24 (v3.0)
24 (v3.0)
Intel Rapid Storage Technology
Yes
Yes
Maximum Intel RST for PCIe Storage Ports (x2 M.2 or x4 M.2)
3
3
Intel RST PCIe RAID 0, 1, 5
Yes
Yes
Intel RST SATA RAID 0, 1, 5, 10
Yes
Yes
Intel RST for CPU-attached Intel PCIe Storage
Yes
Yes
Other than that, they are the very same chipset, which is a good thing since both the Z370 and Z390 can support the same processors:
8th Generation Intel Processors (Coffee Lake)
9th Generation Intel Processors (Coffee Lake refresh)
The Board!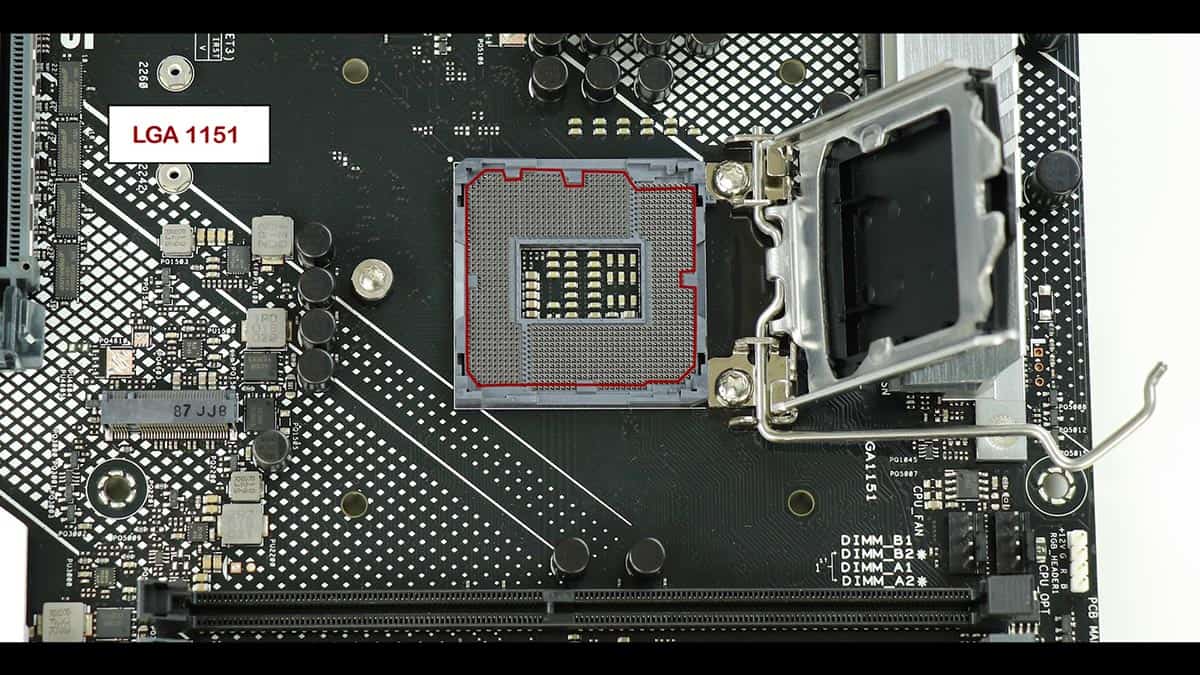 Luckily for all of us, this board still uses the highly compatible 1151 LGA CPU socket. Therefore, if you have installed any Intel CPU in the past decade, you should feel right at home.
And, as previously stated, the CPU socket will support both the 8th and 9th generation of Intel's iCore CPUs.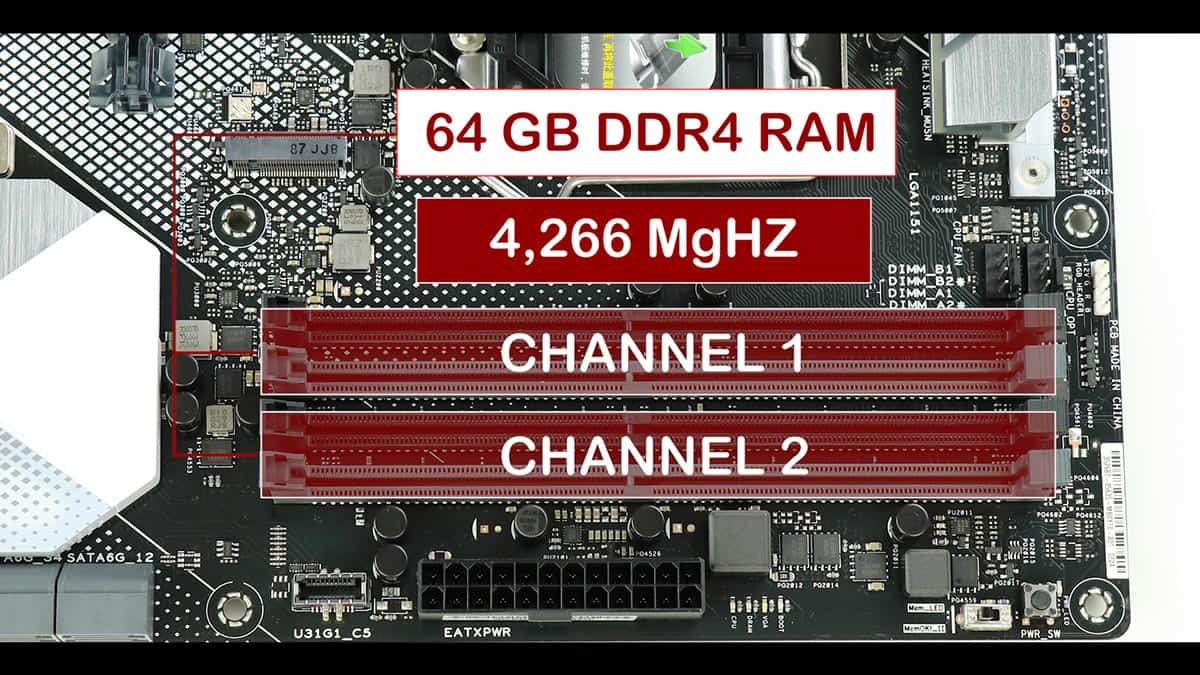 RAM wise, nothing surprising. We have the usual dual channel configuration which can support (for now) up to 64gb of DDR4 RAM, overclockable up to 4,266 GHz. This is 266 MgHZ more than on its predecessor.
I did say for now because word on the street is that this board will, in the future, support up to 128 GB of DDR4 ram, in a 32X4 configuration.
STORAGE
M.2 SSD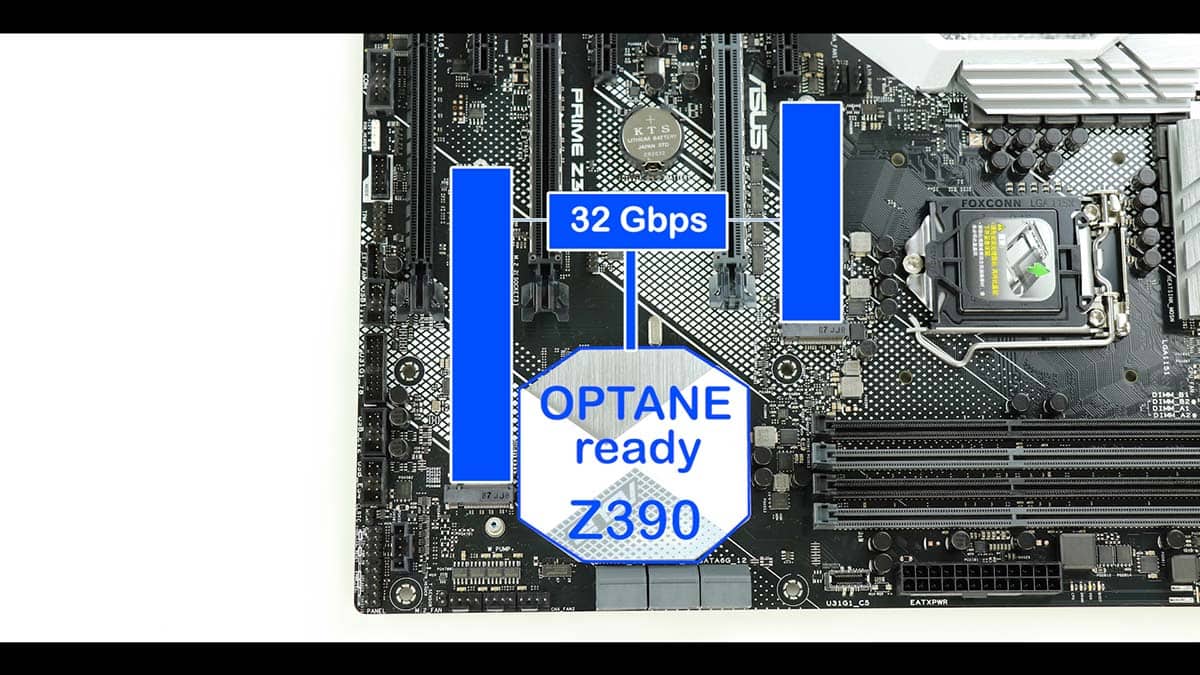 Storage wise, we have a dual M.2 SSD configuration, which we are used to seeing since Z270 powered motherboards. And of course, the Z390 chipset is Optane ready. This will allow our M.2 SSD sticks to swap data up to 32 Gbps.
With this kind of theoretical transfers, do not be surprised to see your M.2 SSDs sticks overheating, and thermo-throttling. Worried about that, Asus has equipped the back of its M.2SS heatsink with a thermo-pad. Always a welcome move.
A new design!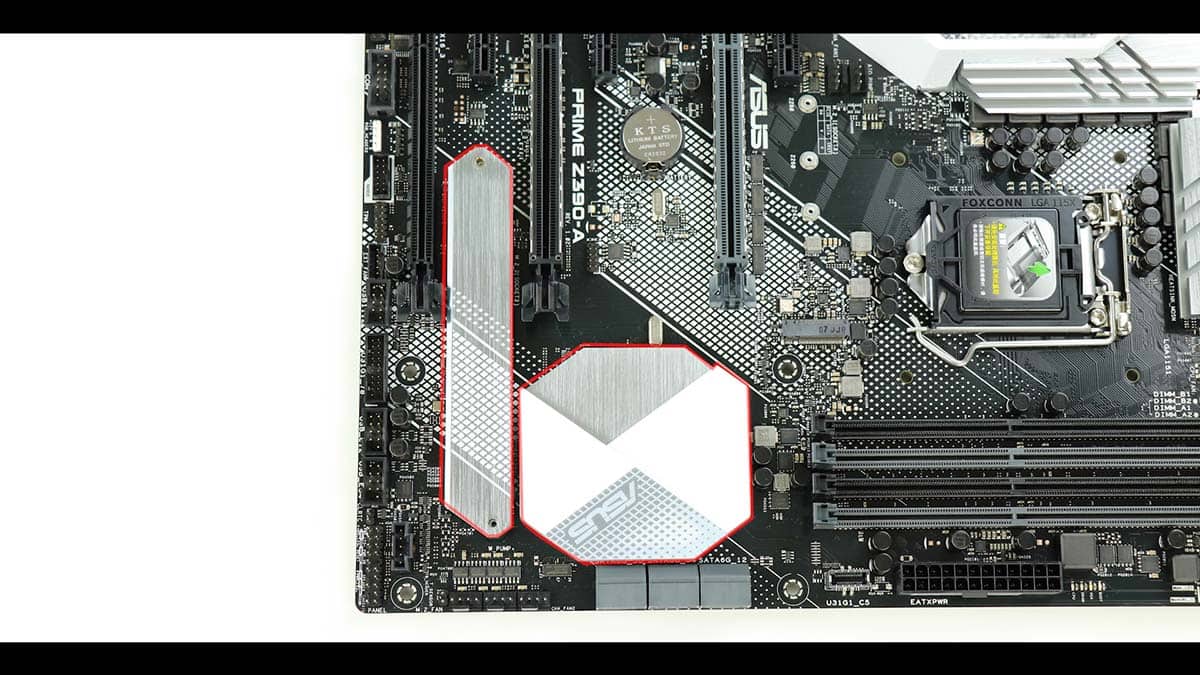 Maybe a small detail for many out there, but a real design improvement for me. Finally, Asus has separated the M.2 SSD and chipset heat sinks. Instead of merged together, they are now separated. That does mean no more heat diffusion coming from the M.2 SSD towards the chipset.
Simple, yet efficient. Well done there Asus.
SATA 3.0
Asus Prime Z390-A RGB connectors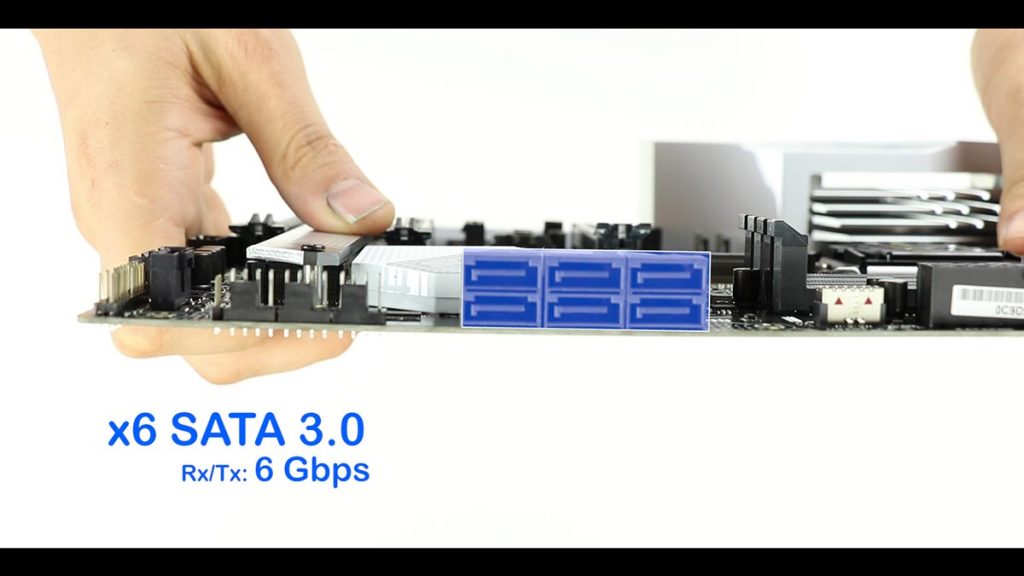 For more classical storage solutions, we have our usual SATA 3.0 plugs. 6 in total, with a transfer rate of 6 Gbps each.
PCIe Lanes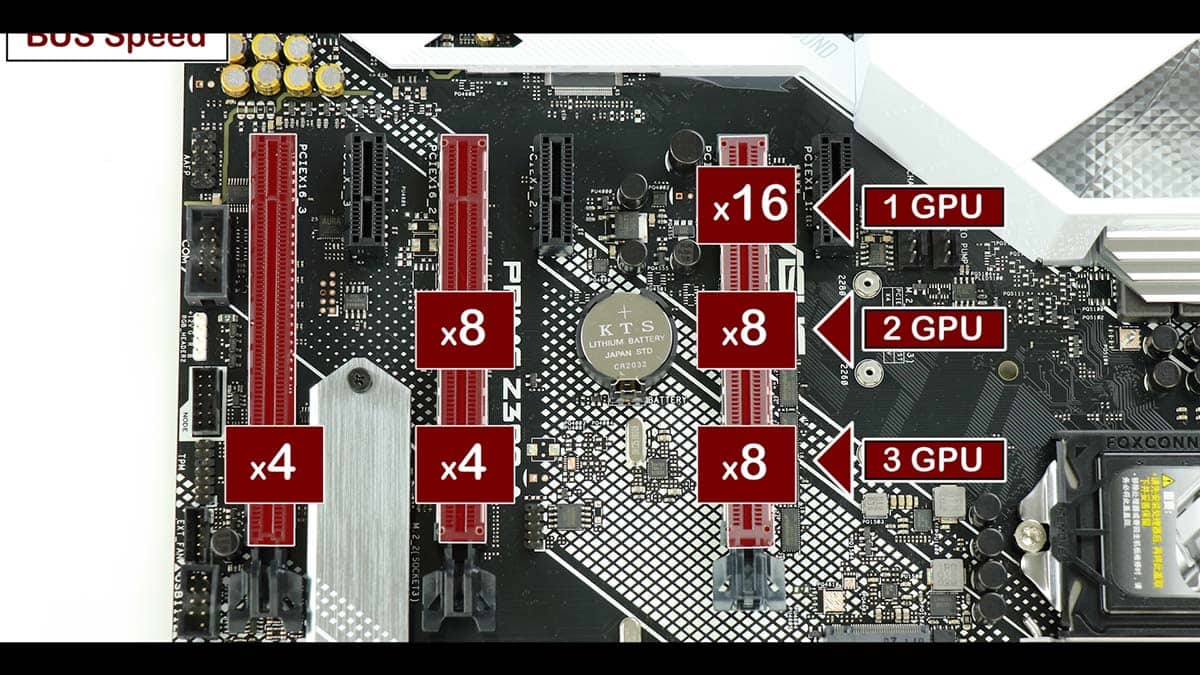 PCIe wise, we are keeping the same lane configuration seen in the previous 3 generations of boards: 24 lanes 3.0 PCIe which can accommodate different configurations depending of needs.
Needless to say that this board, as an entry level, is not suitable for anything more than a 2 GPU configuration.
IO and Connectors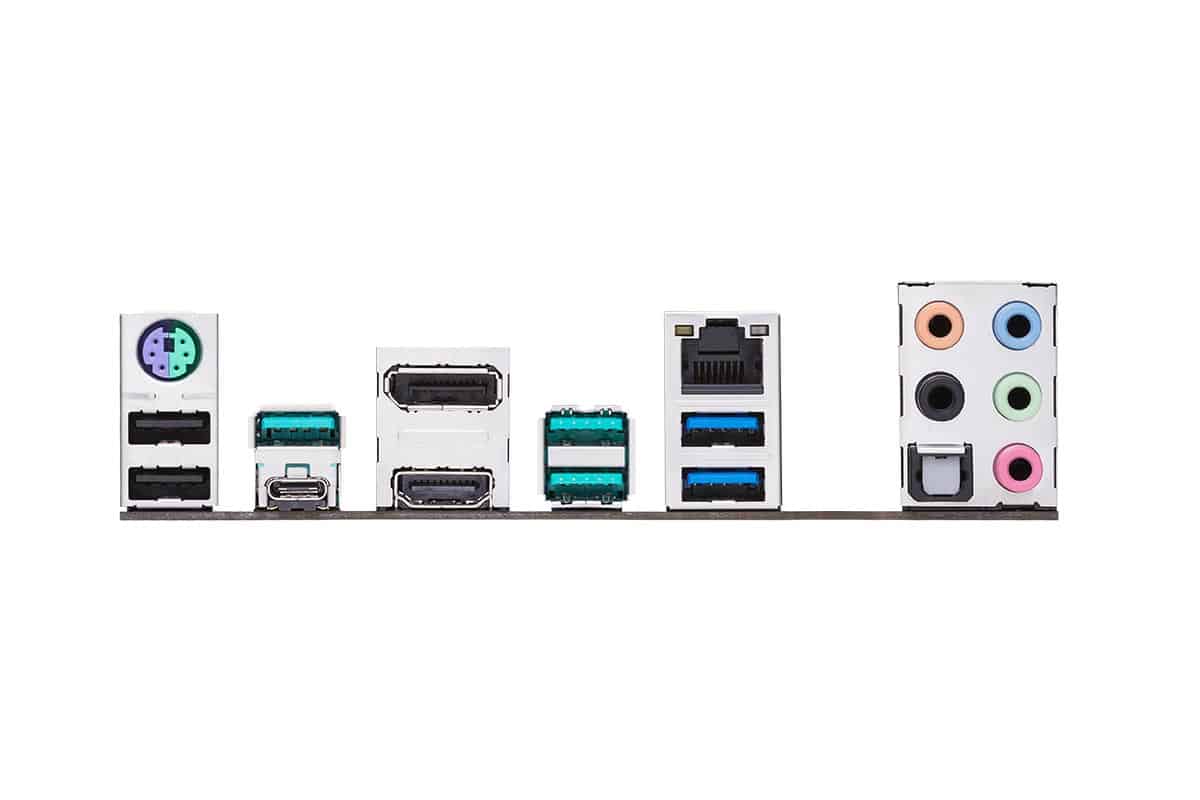 Starting from the left, we have :
x1 PS/2 keyboard / mouse connector
x2 USB 2.0 RX/TX 480 Mbps
x4 USB 3.1 2nd Gen. ( 3 type A + 1 Type C) RX/TX 10 Gbps
x2 Display output : 1 HDM 1.4B + DisplayPort 1.2
x1   l219-V Gigabit Lan
Realtek S1220a 8 channelHD Crystal Sound 3
Front Panel connectors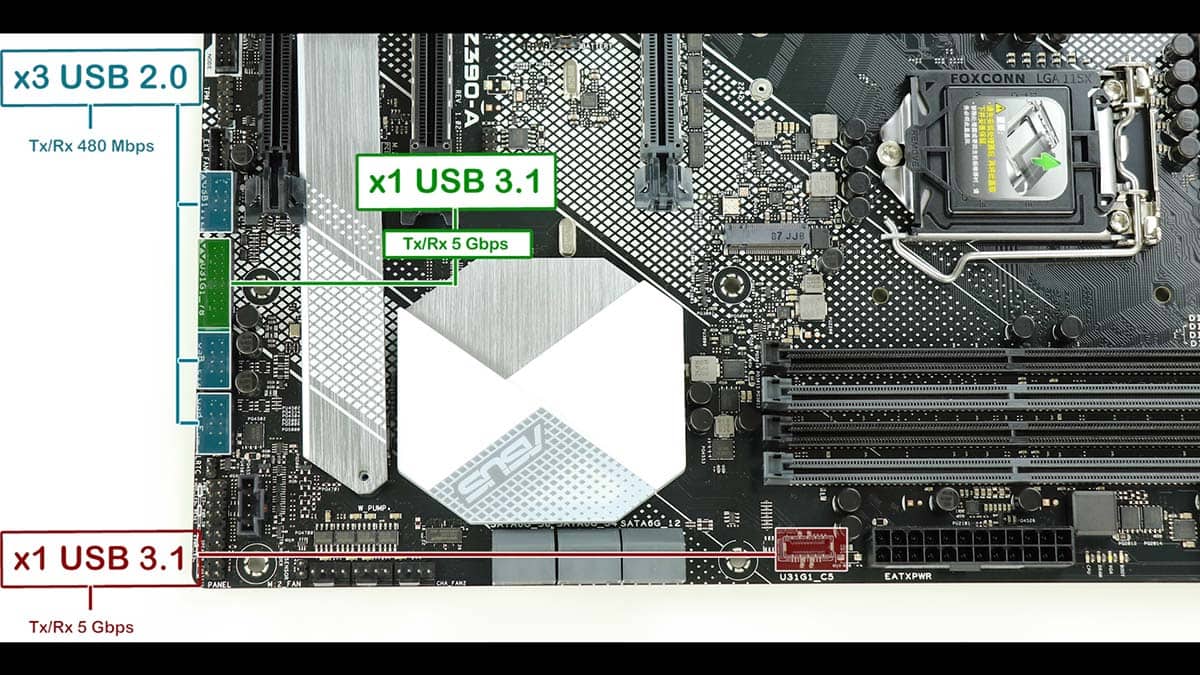 As for front panel connectors goes, this is where the Z390 shines.
We have 1 USB 3.1 1st gen type C as well as a USB 3.1 1st gen type A (classical) front panel connector.
In addition, we have 2 USB 2.0 front panel connectors. Worth noting, these are not only relevant for data transfer, but they are also very useful  for All-In-One water pumps energy supply and PWM abilities, or for Intelligent PSUs for in and out wattage readout / monitoring.
Fan & Pump Connectors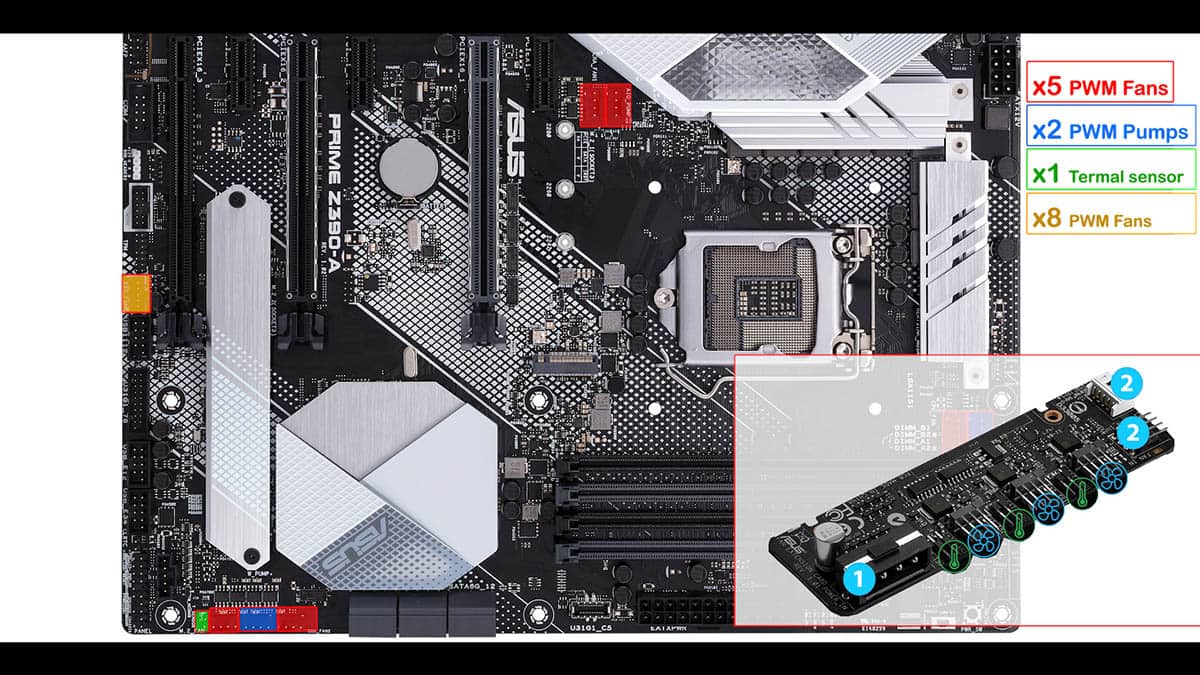 Talking of enthusiasts, the Prime Z390-A has everything you'd need to accommodate, either a classical fan expansive build or a custom water cooling system. We have no less than 7 fans (PWM) compatible connectors, 2 of which can also serve as water pumps connectors. And if that is not enough you can always purchase and add a fan hub extension card.
AURA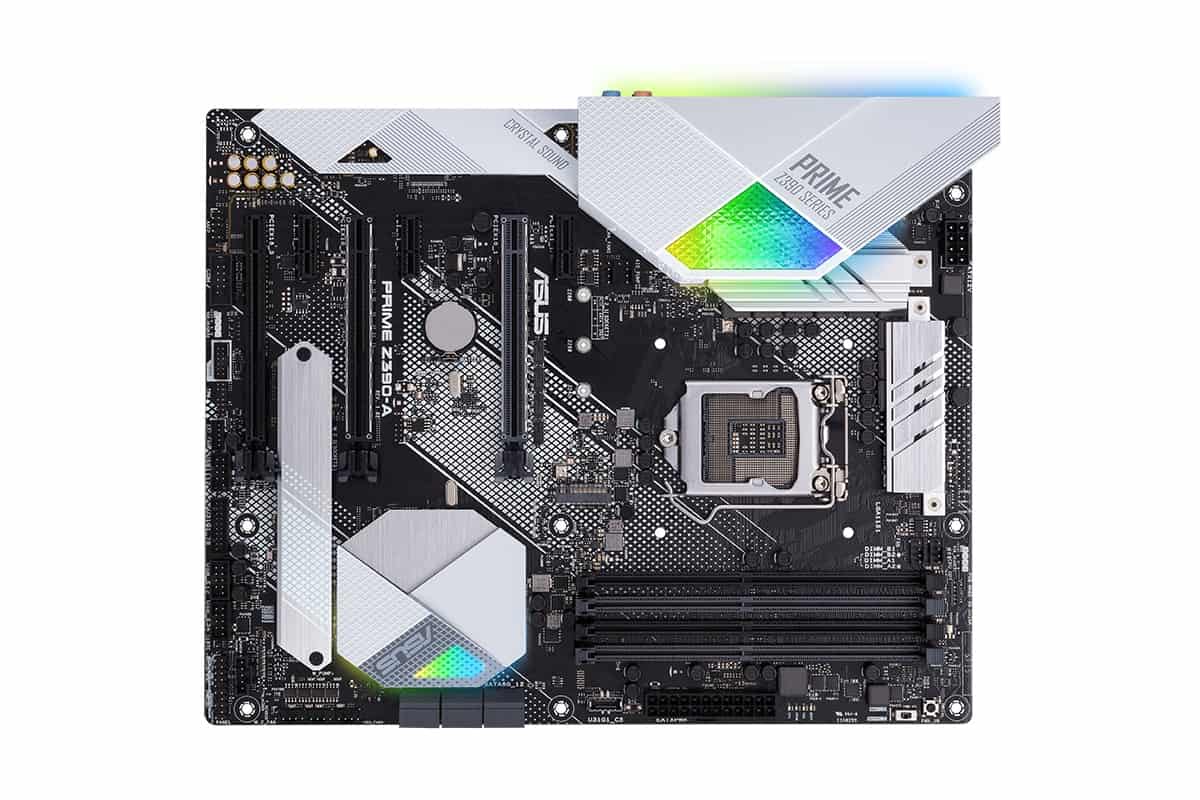 Asus prides itself for being at the forefront of the RGB craze, and it tries hard to keep that edge on every board iteration it releases.
The Prime Z390-A does not only feature a rich and robust board, but it is also a good looking one. It comes equipped with 2 native RGB strips:
One under the IO house.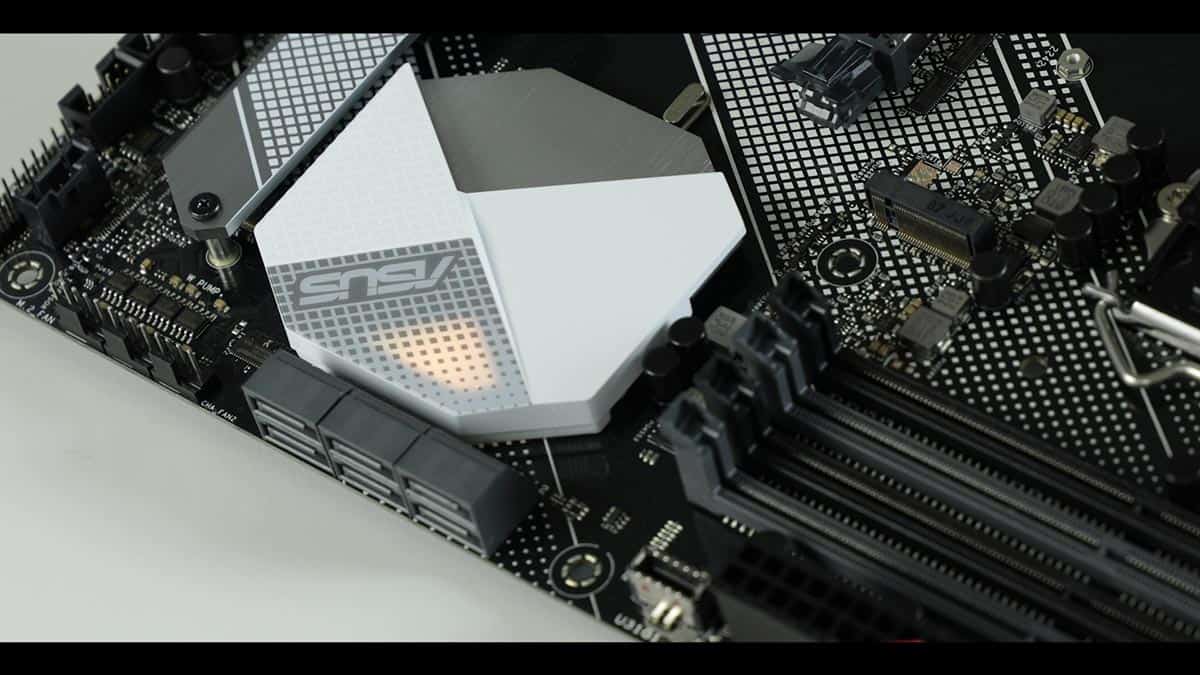 And one hidden under the chipset heats sink.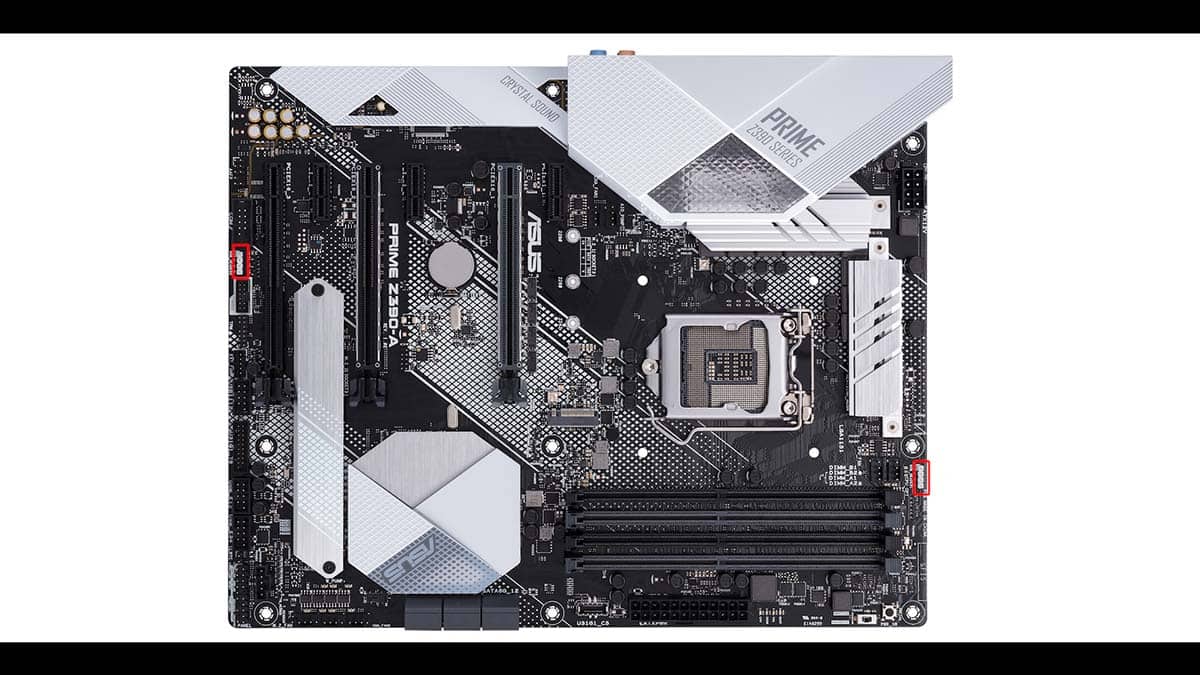 And if that was not enough, we have 2 more AURA RGB connectors for our RGB exports. I will regret the absence of Addressable RGB connector though.
---
CONCLUSION
Asus obviously spent more time on the actual design of the board rather than adding new features, and that is a good thing. The Prime Z390-A  focuses on delivering a worry-free, feature rich and premium build motherboard, to both first time builders, and seasoned enthusiasts. And it does so below the 200 dollars price point.
My only worry is the chipset itself. Its predecessor, the Z370 can, as well, as the Z390 support both the 8th and 9th generation of Intel's iCore processors.
If you have a Z370 board, and despite real design improvements, there are not enough of a differential to motivate or warrant an upgrade towards the Z390 powered boards, including the Prime Z390-A.
But if you are stuck with an older chipset, such as the Z170 or Z270, then, yes. The Prime Z390-A is definitely the best upgrade solution out there.
QUICK OVERVIEW
CPU & northbridge support
Supported Processor
8th & 9th Gen. Intel Icore Processors
Chipset
Z390
CPU socket
LGA1151
Memory
Slots
4 (dual channel)
Max System Memory (Gigabytes)
64
Memory Technology
DDR4
Maximum Clock (MgHz)
4,266
Connectors
USB 2.0 
2 IO + 3 on-board
USB 3.1  (1st Gen)
2 IO + 2 on-board
USB 3.1 (2nd Gen)
4 (3 Type A and 1 Type C) IO
LAN
1 up to 1 Gb/s
Focused on design more than features