One thing is certain, Intel is definitely learning a thing or two from AMD's marketing team. Out of the usual small carton environmental conscious CPU box and in with the meteoric, see-through plastic ginormous container.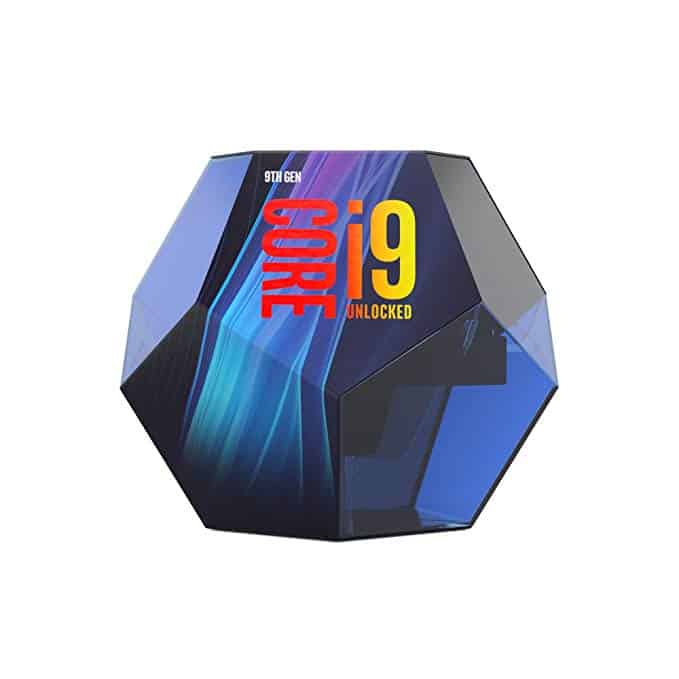 So for the very first time, Intel releases an i9 mainstream CPU. One thing I learned through my years in the tech industry when a giant brakes its long-standing number listing to create a hype… it is usually a sign of desperation.
Core i9-9900K @ a glance
Cores: 8/16
TDP: 95 W
Clock : 3.6 GHz / 5 GHz Turbo
L3 memory: 16 MB (2 MB per core)
Memory: 64 GB DDR4 2666
iGPU: GT2 (1200)
Price: 579.99 USD
And sure enough, the Core i9-9900k, despite its pompous specs, hides a dirty secret: This is yet another Coffee Lake Processor, hence still based and built on the SkyLake architecture (no matter what other people might say, this is STILL a Skylake microarchitecture), which is in its 4th year of use.
We are still at a 14nm manufacturing process and should bare very similar attributes than its junior, the Core i7-8700K Coffee Lake CPU.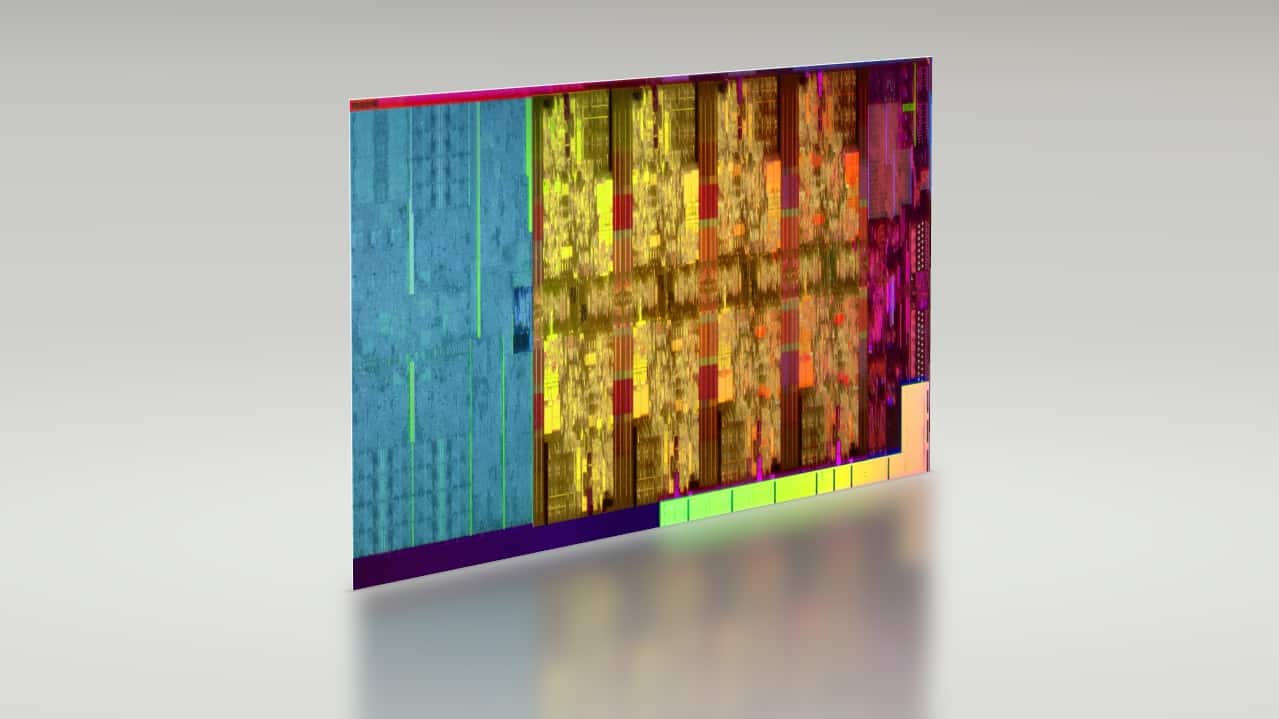 I am not sure why Intel is trying to pass this line up of CPUs as a ninth generation.
But let us see what is in there, what is new and if this VERY expensive processor is "the best gamer in the world" as Intel so modestly puts it.
In short
The only measurable difference between the 8700k and the 9900K is the core count. Clocks are very similar, every core still gets the very same 2MB of L3 cache.
CPU Comparison

i7-8700K
i7-9900K
Launch Date
Q4 2017
Q4 2018
Lithography
14 nm
14 nm
# Cores

6

8

# Threads

12

16

Base Clock
3.70 GHz
3.60 GHz
Turbo Clock
4.70 GHz
5.00 GHz
L3 Cache
12 MB
16 MB
TDP
95 W
95 W
Memory
64 GB DDR4-2666
64 GB DDR4-2666
Processor Graphics
G-630
G-630
# PCIe Lanes
16 3.0
16 3.0
Architecture
Coffee Lake
Coffee Lake
Price at launch
$359.00 – $370.00
$488.00 – $499.00
For the rest these are in essence identical CPUs, handling the very same number of PCIe lanes (16), the same type of RAM (DDR4-2666) and has the same built-in graphics module (the 630).
Z370 and Z390
So it won't shock any of use to find out that the CPU is backwards compatible with the Z370 powered motherboard as well as the new Z390 powered motherboards which is being released alongside the i9 CPUs.
I will be making a separated review between the two chipsets, but spoiler alert… they are identical in everything and can, therefore, swap in and out supported CPUs.
It did not come alone
In fact, the Core i9-9900K has been released alongside 2 other CPUs.
Intel 9th Generation Processors

Cores
Threads
L3 Cashe
Clock
TDP
Price in USD
Core i9 9900K
8
16
16
3.6
95
488.00
Core i7 9700K
8
8
12
3.6
95
374.00
Core i5 9600K
6
6
9
3.7
95
262.22
Benchmarking and Controversy
Actual benchmarking will be available after NDA expires on the 19th of October 2018.
Despite having a clear NDA date, preventing any left reviewers online to release any kind of actual numbers, Intel has done something unprecedented, and arguably dirty and dishonest.
They have commissioned a PAID benchmarking to Principled Technologies with immediate publishing privileges. And unsurprisingly, the results are strange at best. Already, Intel's claim that the Core i9-9900k would provide 50% more gaming power than AMD's Ryzen 2700x was simply not believable, but Principled Technologies found itself in hot waters, seemingly trying to back Intel's proposition with manufactured benchmarks.
After Principled Technologies published their benchmarks and results, it took the web 9 full minutes to start pointing at obviously biased techniques in the favour of the Core i9-9900K .
The most flagrant instance is the fact that PCGAMER's team had not adjusted memory speeds and BIOS of the AMD 2700X, and had obviously done so for team Intel.
And indeed this did tick the balance in one way, with Principled Technologies little finger pressing even more on one end.
Yes, early leaks and benchmarks do point at a faster Intel CPU over AMD's 2700x, but nothing in the range of 50%. Most likely, it will be within an 8 to 14% differential in Intel's favour, but with 100% price premium over AMD's 2700X.
Principled Technologies has since made amends and explained that they had AMD had reached them with some "constructive" remarks and were in the process of updating their Core i9-9900K reports.