Key Features
Price: 500.00 USD
ATX Form Factor
Intel  X299 chipset
LGA 2066 CPU socket
Compatible with  Kaby Lake-X CPU and Core X-series CPU
8 x  16GB 4,266 MHz DDR4, maximum 128 GB
3 x PCI-E 16 Lanes , 2x PCI-E  Single Lane
IO :  3 x USB 3.1 (2nd gen). Type-C, 3x USB 2.0, 6 x USB 3.1 (1st Gen), Gigabit Ethernet, 5 Gigabit Ethernet, 2x DP input (Thurnderbolt 3), 8 Channel audio Crystal Sound 3 Realteak S1220A,  WiFi 2×2 MU-MIMO 802.11 AC.
3 x M.2 SSD (Optane ready), 8 x SATA 3
3x SLI, 3x CrossFire support
The Prime X299 series is Asus' best selling X299 based motherboard. With a longer chipset lifespan, Asus can develop already existing motherboards, releasing a Deluxe version, and even, when the marker permits it, a Deluxe II.
Interesting point: Deluxe II motherboards  features in-coming generation design . (i.e.: Prime X499-A and Deluxe).
Therefore. it is always an exciting review for me, not only because the Deluxe II usually feature TRUE design improvements, but because I get to have a peak at what the future holds.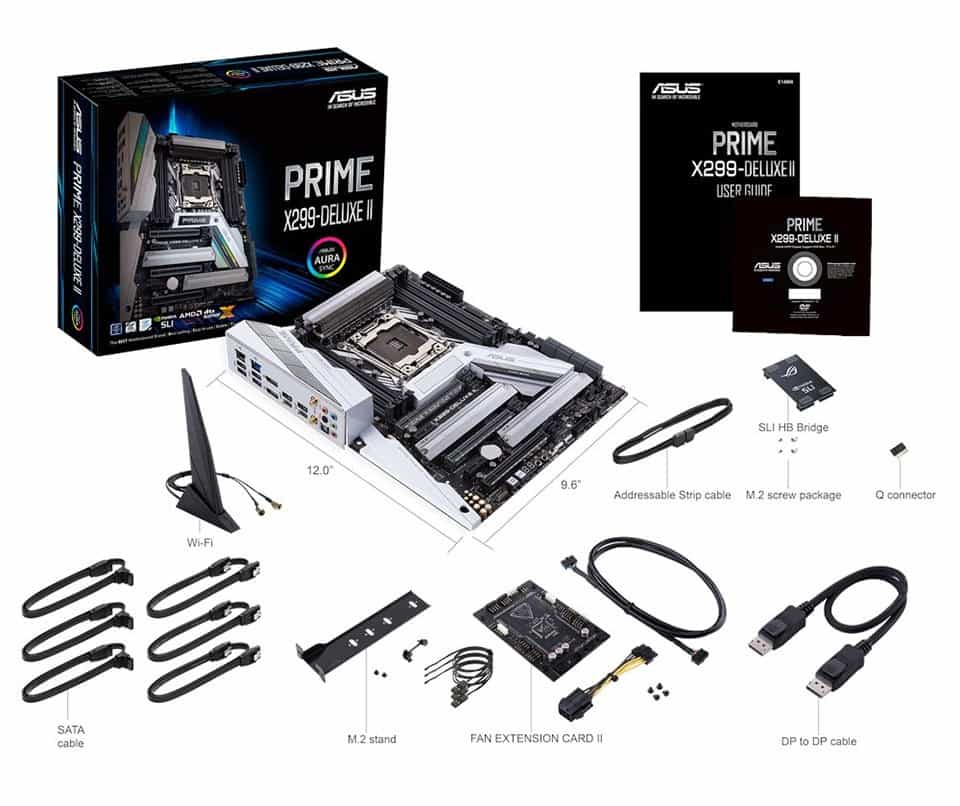 Other than the board itself, in the box you will find :
6 SATA cables
Addressable RGB strip cable
WiFi antenna
M.2 SSD screws and screw raisers
M.2 SSD stand mount
DP to DP cable
FAN Extension Card II
SLI HB Bridge
Q Connector
Door sign and stickers
3 Thermistor  Sensors
Driver DVD
Documentation and coupon
The PRIME X299-DELUXE II
First and foremost, it is an ATX motherboard which will fit virtually any case you throw at it. Nothing new there. Note that there is no PCB back shield on this board.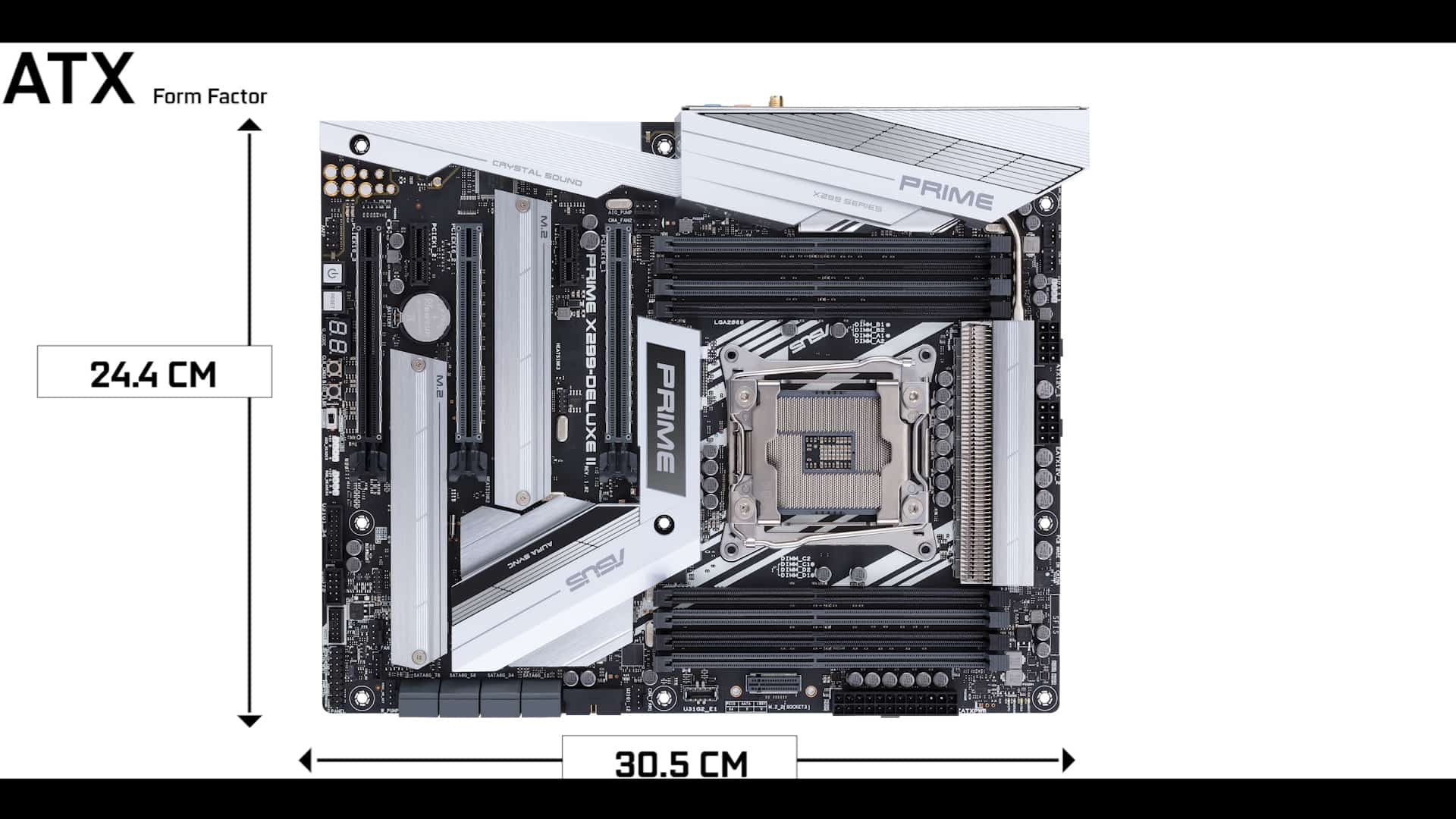 Socket & CPU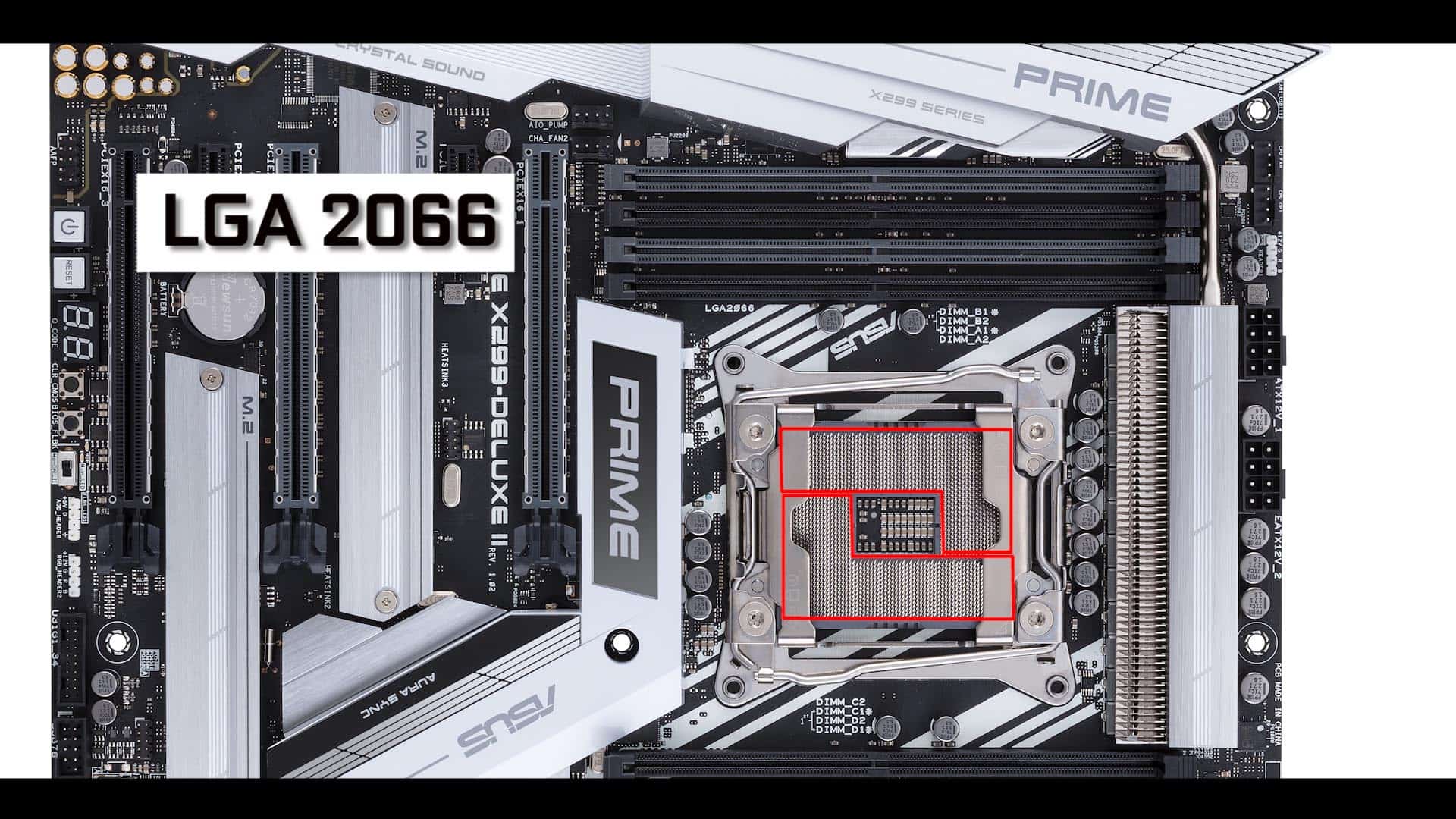 The board is powered by an LGA 2066 CPU socket which will support both Kaby Lake-X  and Core X-series CPUs. And yes, it does support the latest 18 cores Intel Core CPU, the i9-7980XE.
VRM
So here things get a little tricky. The Board comes with a 12+2 Power Stage (12 for the CPU) delivery system, but note that in essence, these are sources from only 8 phases.
It might sound like gibberish, but it does has implications :
 12 Power stages means more regulated power to CPU and therefore the Prime X299-DELUXE II can safely run CPUs with higher core count (ie.: i9-7980XE).
Less phases simply means more heat. The more phases your board has, the less heat they each produce as power is divided amongst phases.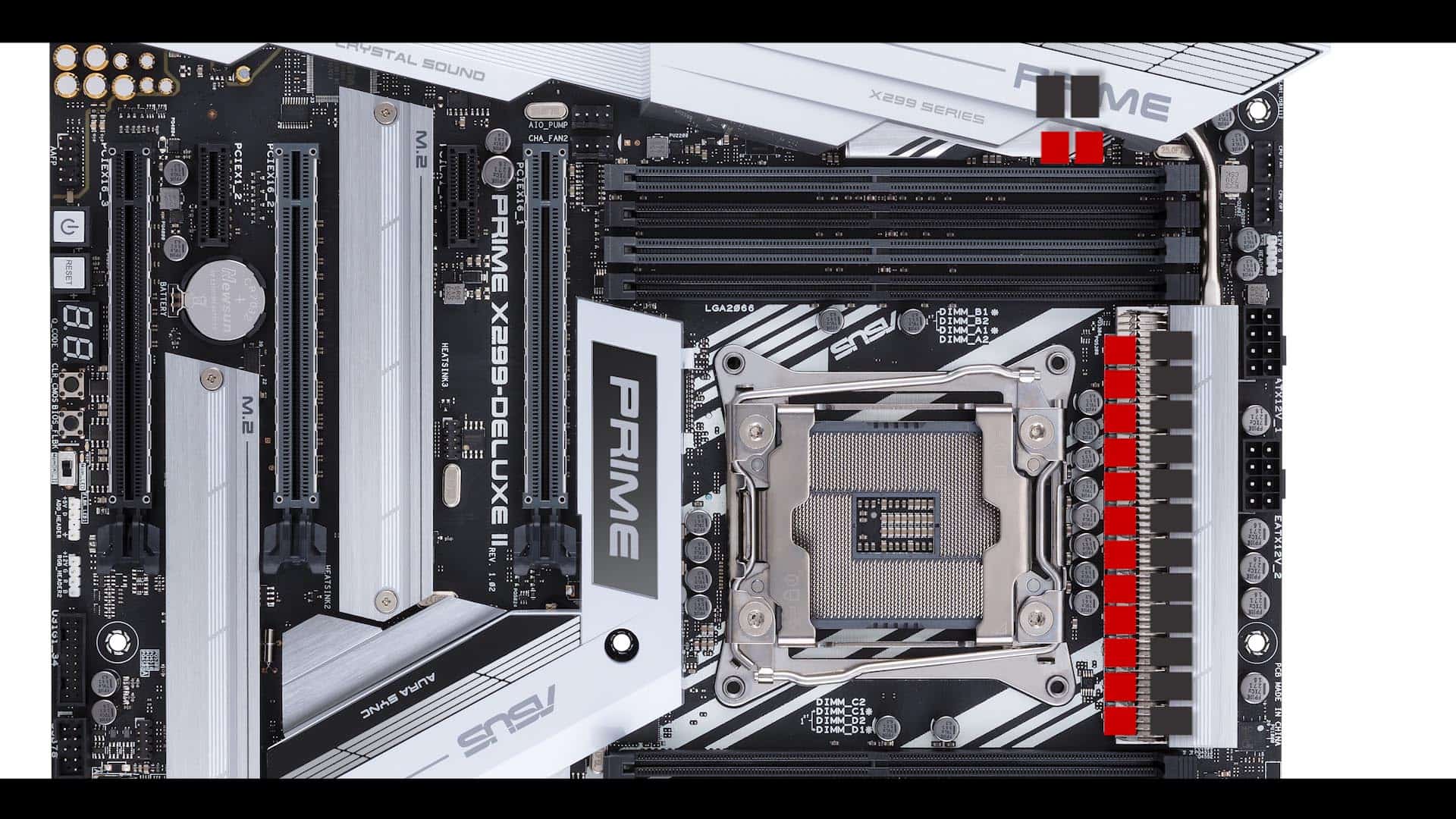 To offset the heat increase linked to feeding higher core-count CPUs, Asus has provided beefier VRM heatsinks and reverted to a fin array 'radiator' design, which I absolutely love and applaud.
RAM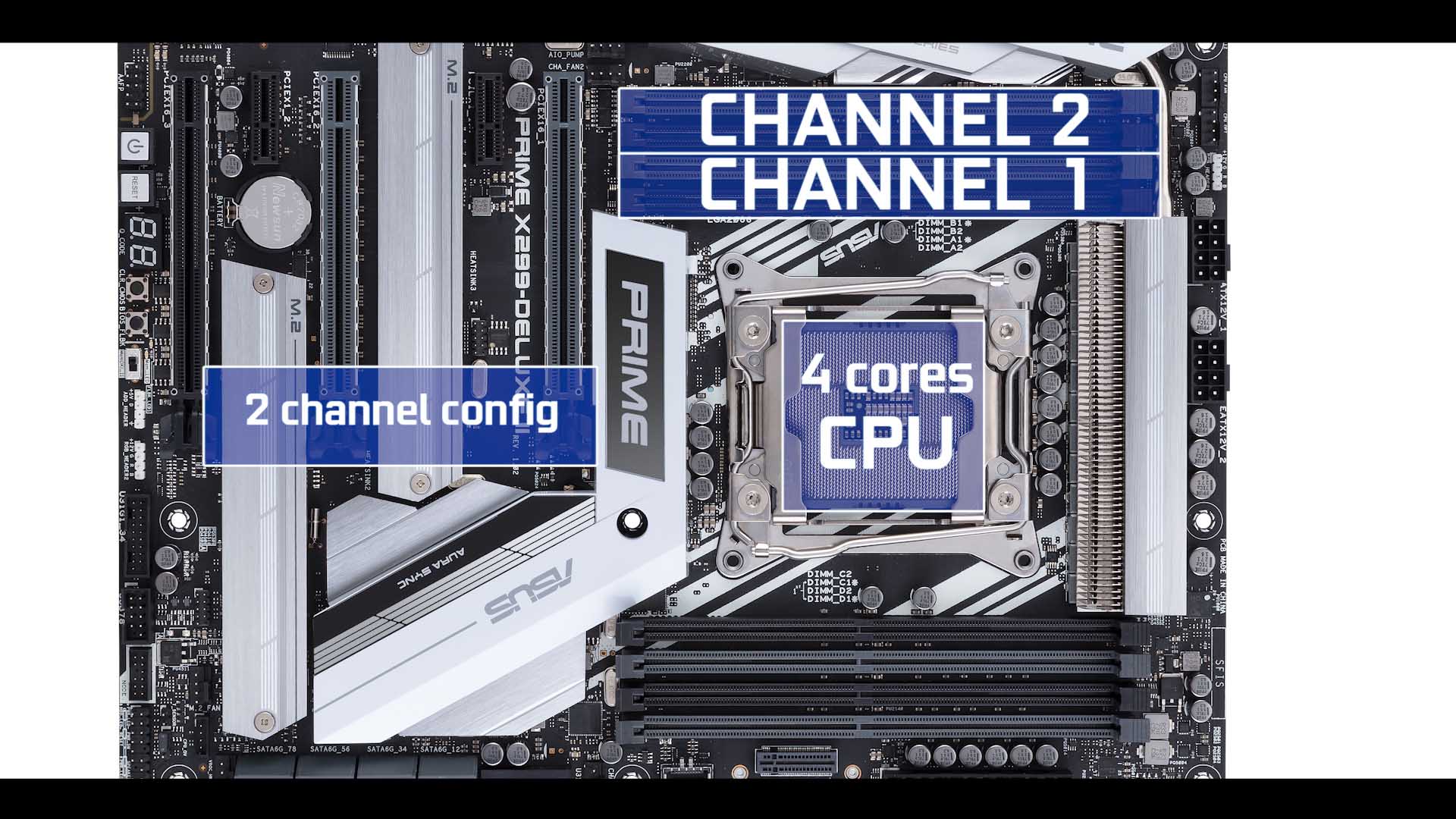 RAM wise, nothing surprising.
If you run a 4 Cores CPU, your board will run in a Dual Channel configuration,  supporting up to 64 GB of DDR4 RAM, over clockable up to 4,266 MgHz. That is 133 Mghz more than the previous Prime X299-A and Prime X299 Deluxe.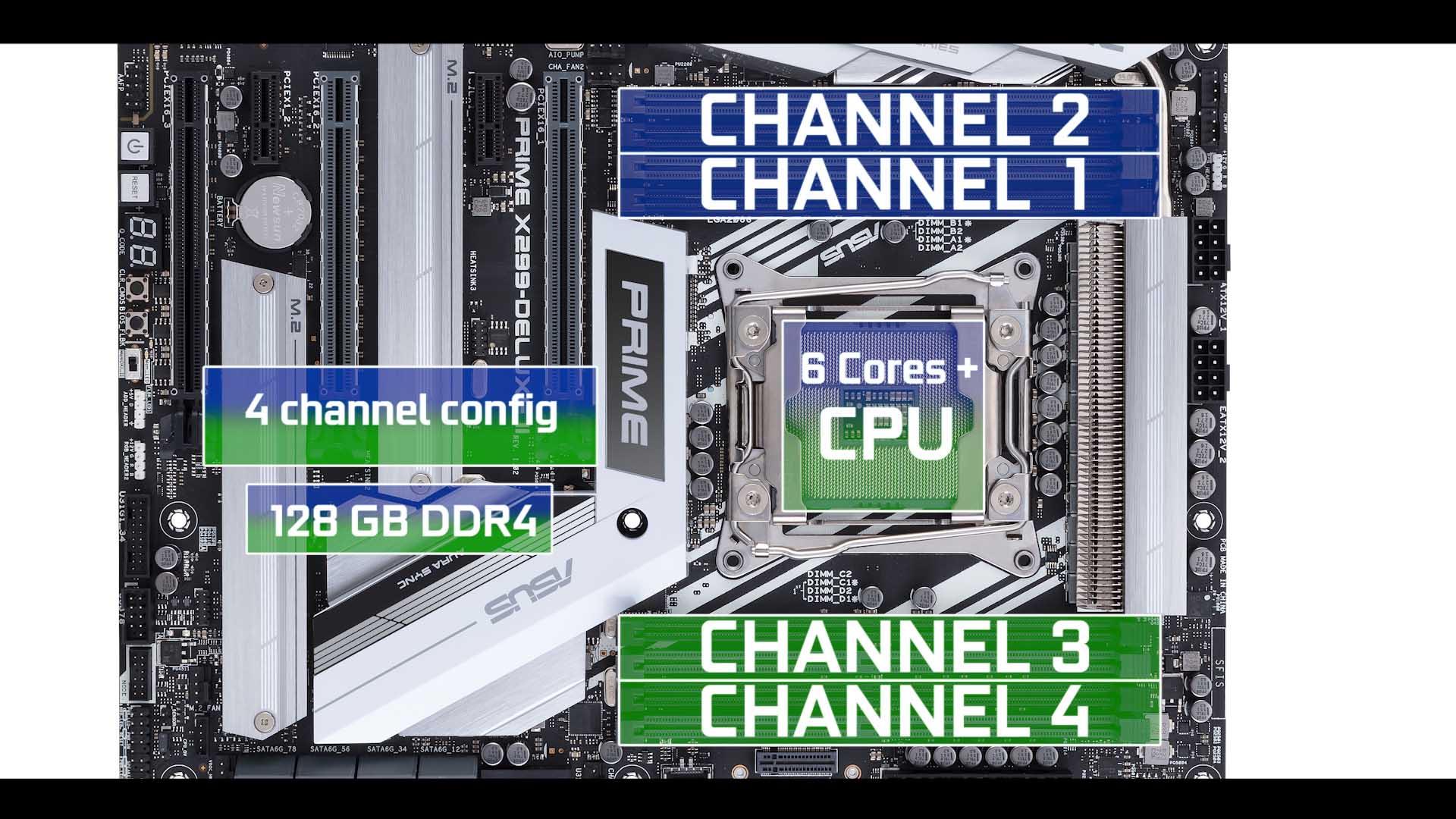 Running a 6 Cores CPU or more, will unlock the remaining two memeory channels,  and your board will run in a Quad Channel configuration,  supporting up to 128 GB of DDR4 RAM, over-clockable up to 4,266 MgHz.
M.2 SSD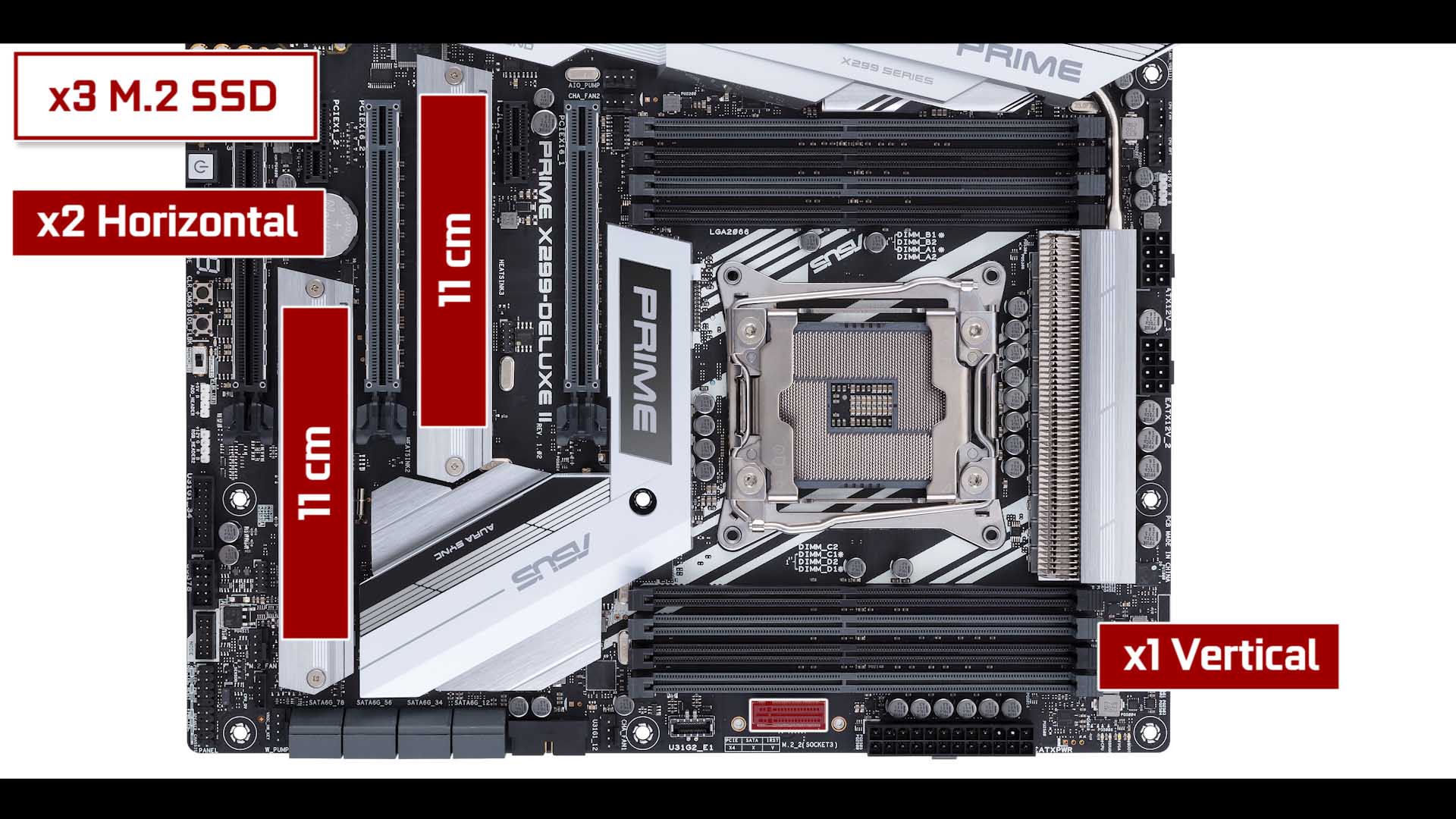 Storage wise, we have a 2 way M.2 SSD configuration! That is the first time Asus provides 3 native  M.2 SSDs on a Prime series of any sort.
We have two long (upto)11cm horizontal M.2 SSDs, and on one (upto) 11cm vertical M.2 SSD.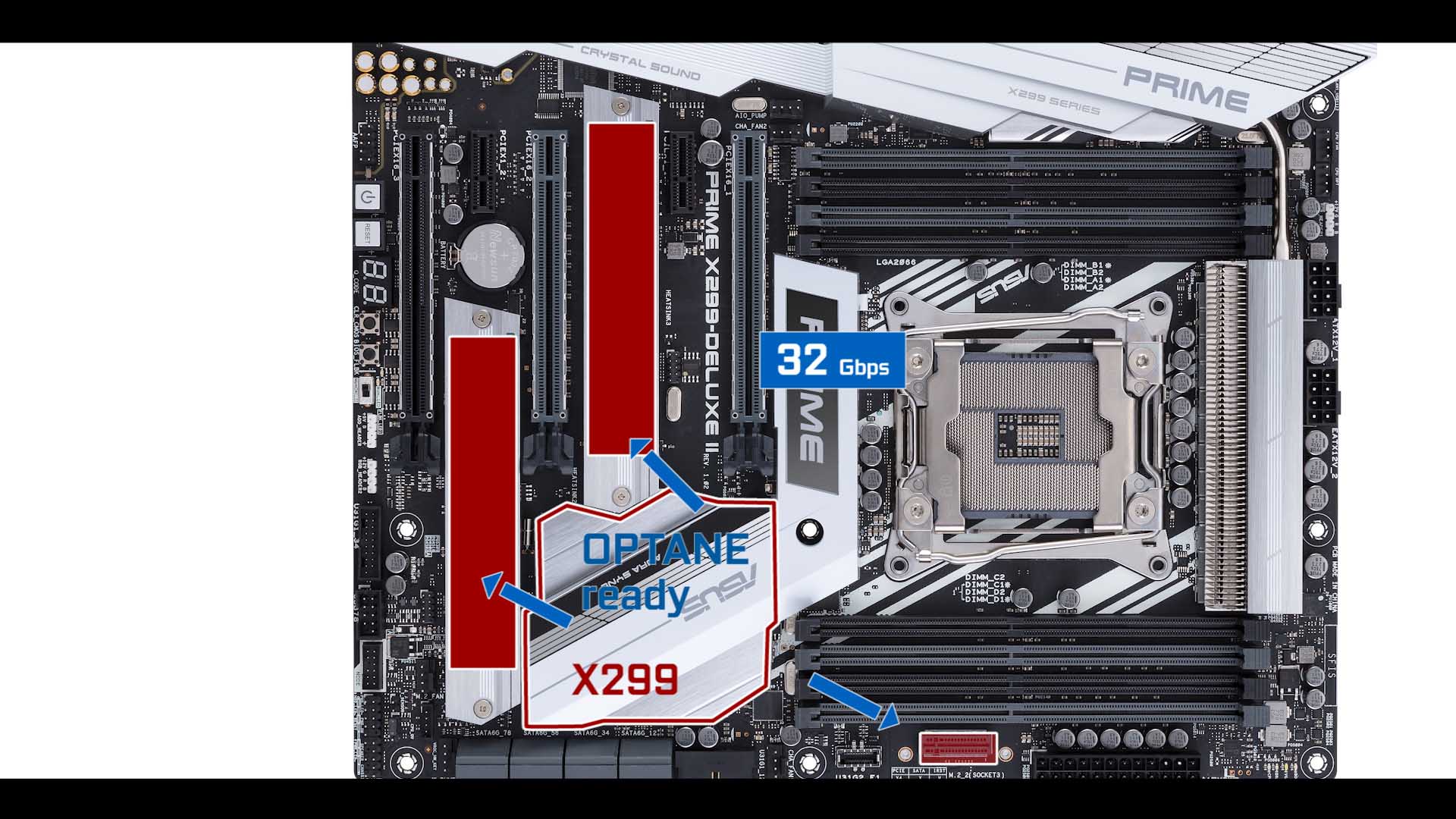 Since the X299 chipset is Optane ready, each of these M.2SSDs can, theoretically, swap data at 32 Gbps. I say theoretically because, at these speeds, M2.SSDs are quick to overheat, and therefore, thermothrottle.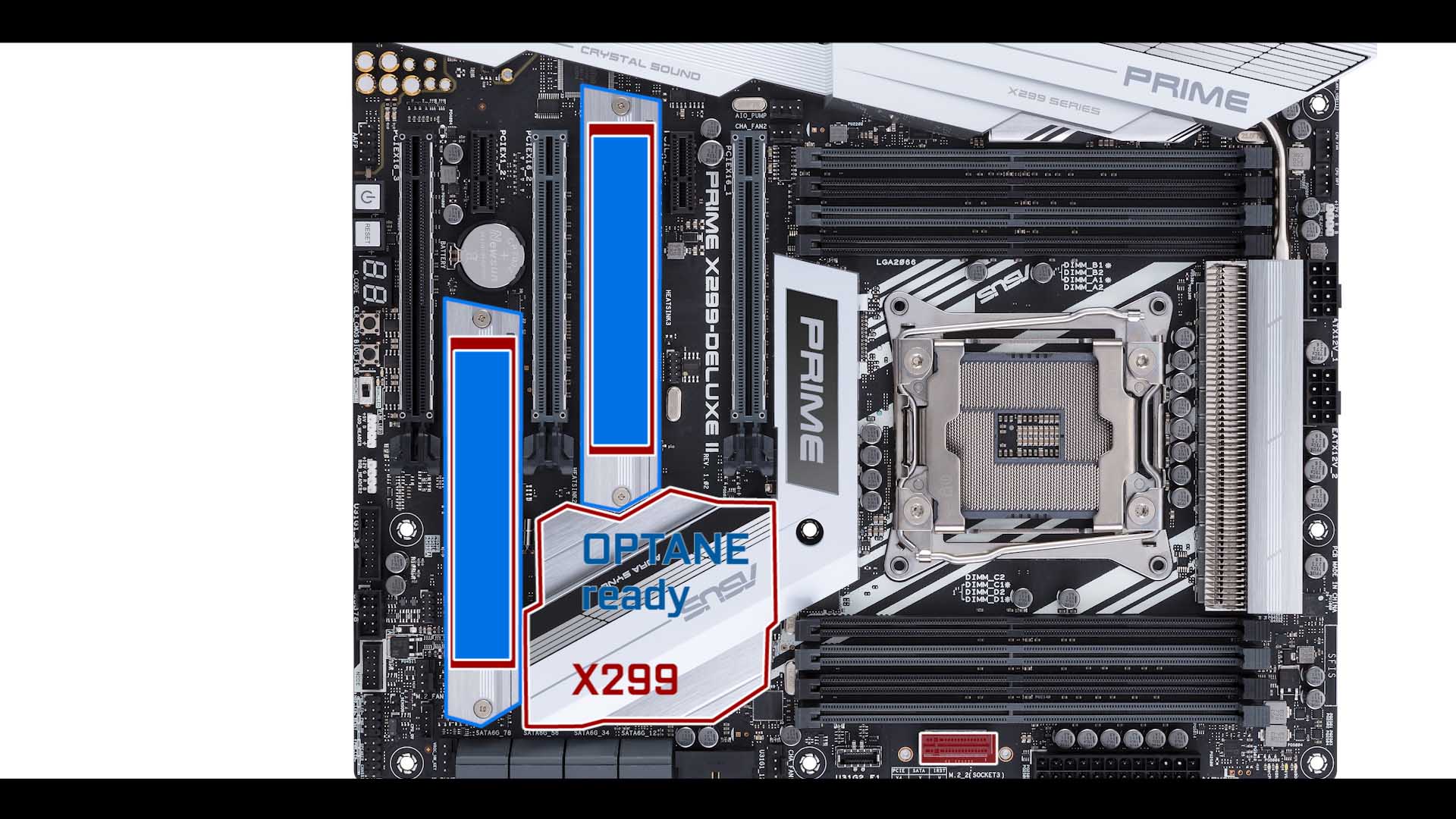 Concerned about that, Asus has equipped the back of both its horizontal M.2 SSDs with padded thermo-shields.
A welcome move, but I am not certain it will be enough to offset enough heat, especially knowing that these 2 horizontal sticks find themselves trapped under heat-generating video cards, which will further contribute to the thermo throttling issue.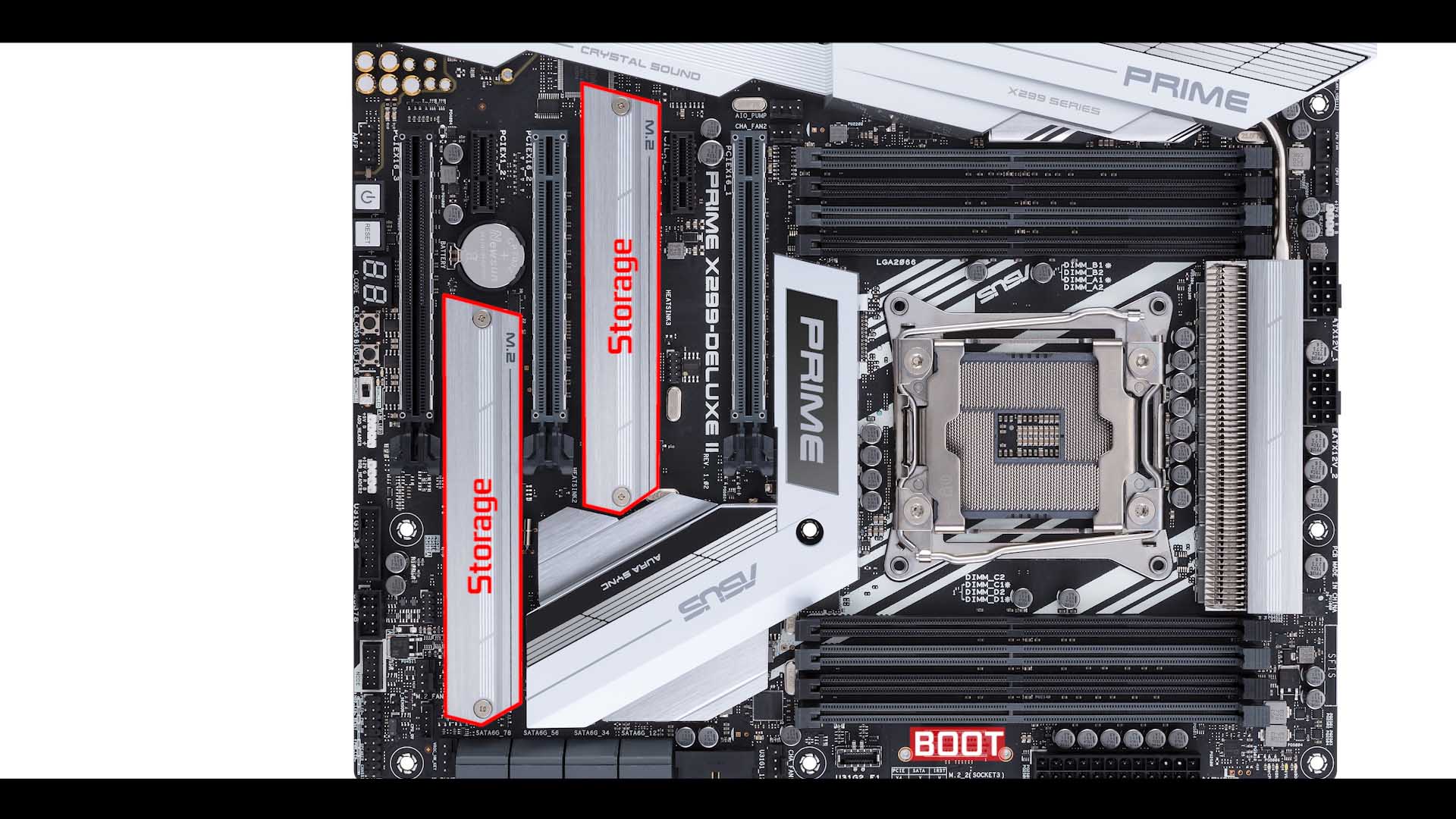 That is why I strongly recommend to place your Bootable M.2 SSD on the vertical position and keep the 2 other vertical ones, as storage.
This will protect your performance and, indeed, the presence of a third vertical M.2 SSD shows to be a sound design move coming from Asus engineering team.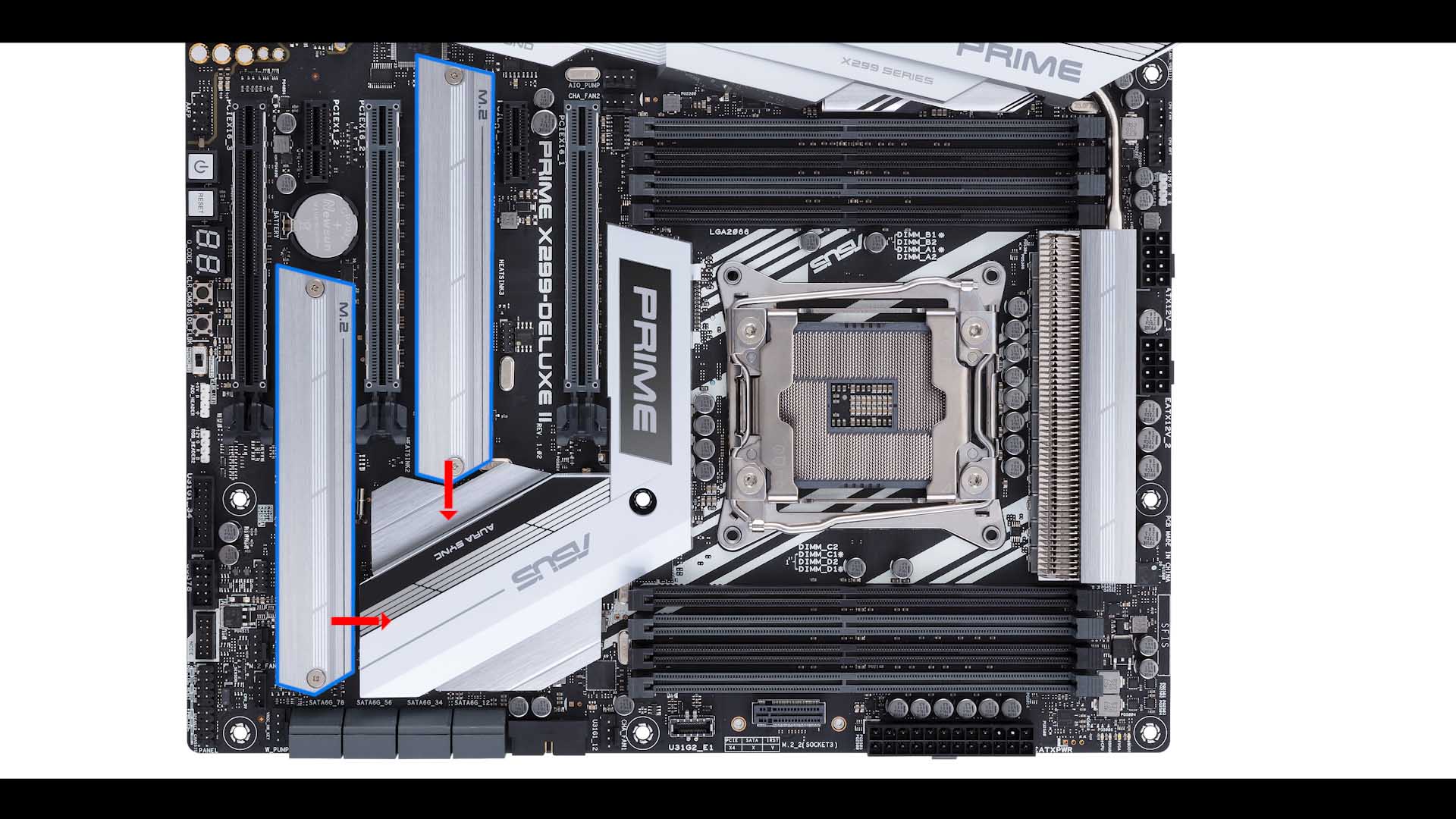 I want to not a more subtle improvements, which Asus first introduced on its Z390 series motherboard and late (very late) Prime Z370 Deluxe II motherboard. The chipset and M.2SSDs heat-shields are now separated and individual parts. This prevents heat exchange between these two notoriously hot components.
Simple and discret change which does mean the world to me. Kudos, again, to Asus for this !
SATA 3.0
Asus Prime X299-Deluxe II SATA connectors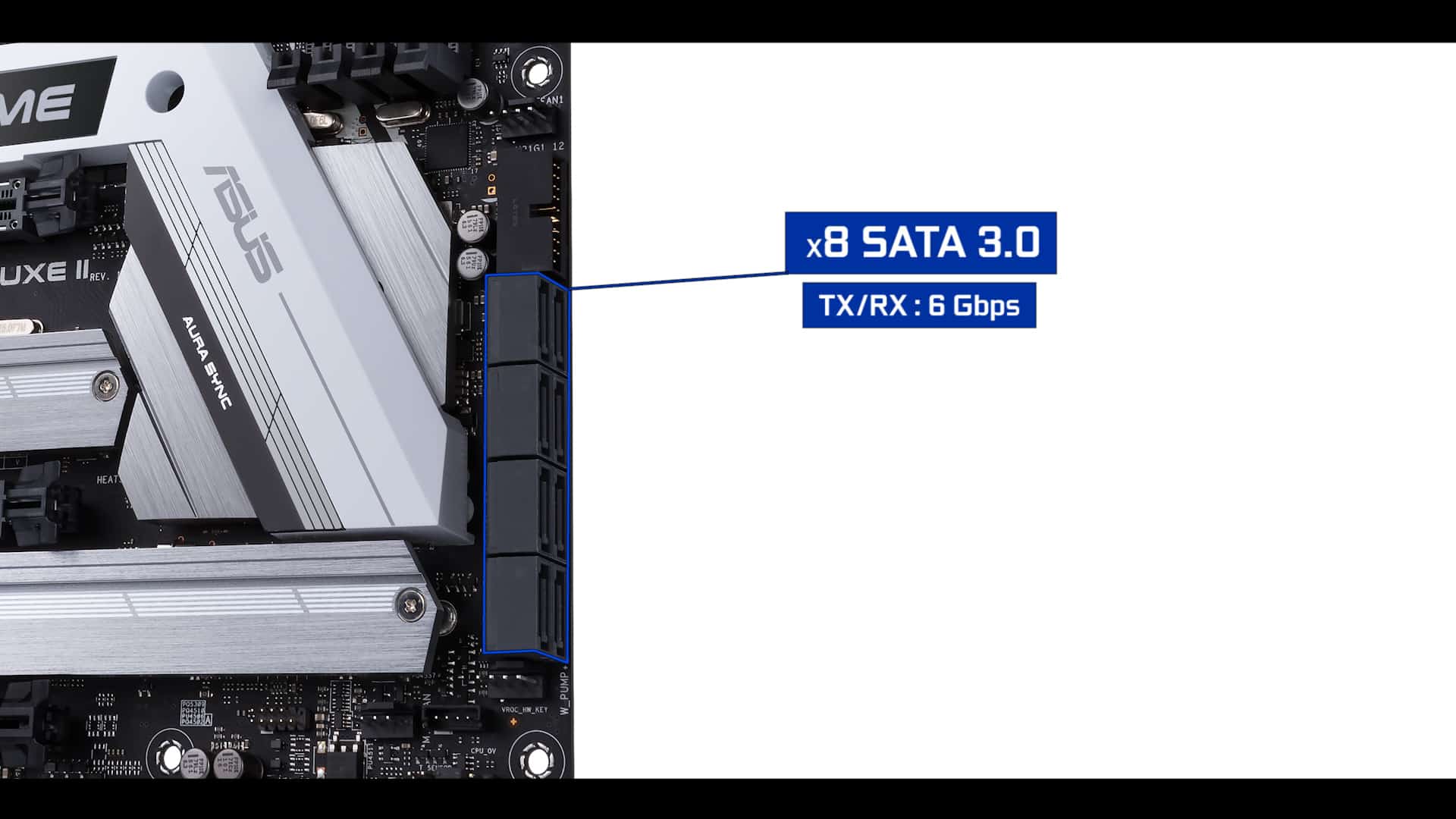 For more classical storage solutions, we have our usual SATA 3.0 plugs. 8 in total, with a transfer rate of 6 Gbps each.
With the M.2 SSDs , natively, this board could potentially run 11 different Hard disks, and Solid State Drives…. just take a second and think about it. 11!
PCIe Lanes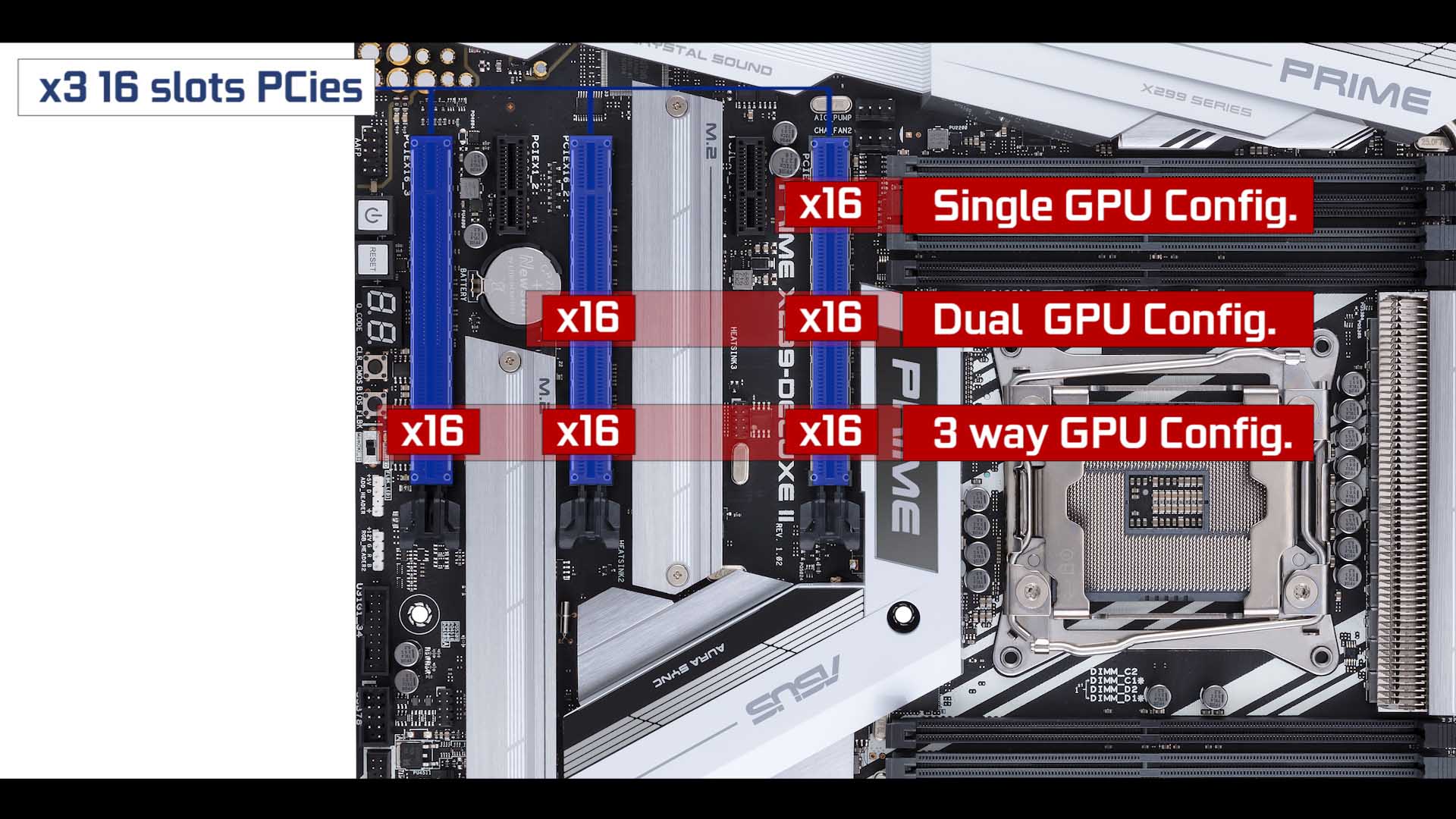 PCIe wise, we a total of 5 third generation PCIes.
3 metalically re-enforced, 16 lanes PCIe slots
2 single speed, single lane PCie slots.
The 16 Lanes PCIe slots can all deliver up to 16 full BUS speeds (you will need an i9 processor to unlock that many lanes).
Meaning that we can run, at optimal performances, either a 3 way SLI configuration (Nvidia video  cards) or a CrossFire one (AMD video  cards).
Back IO
First, let me note that we have an integrated I/O shield. Which is ALWAYS a good start.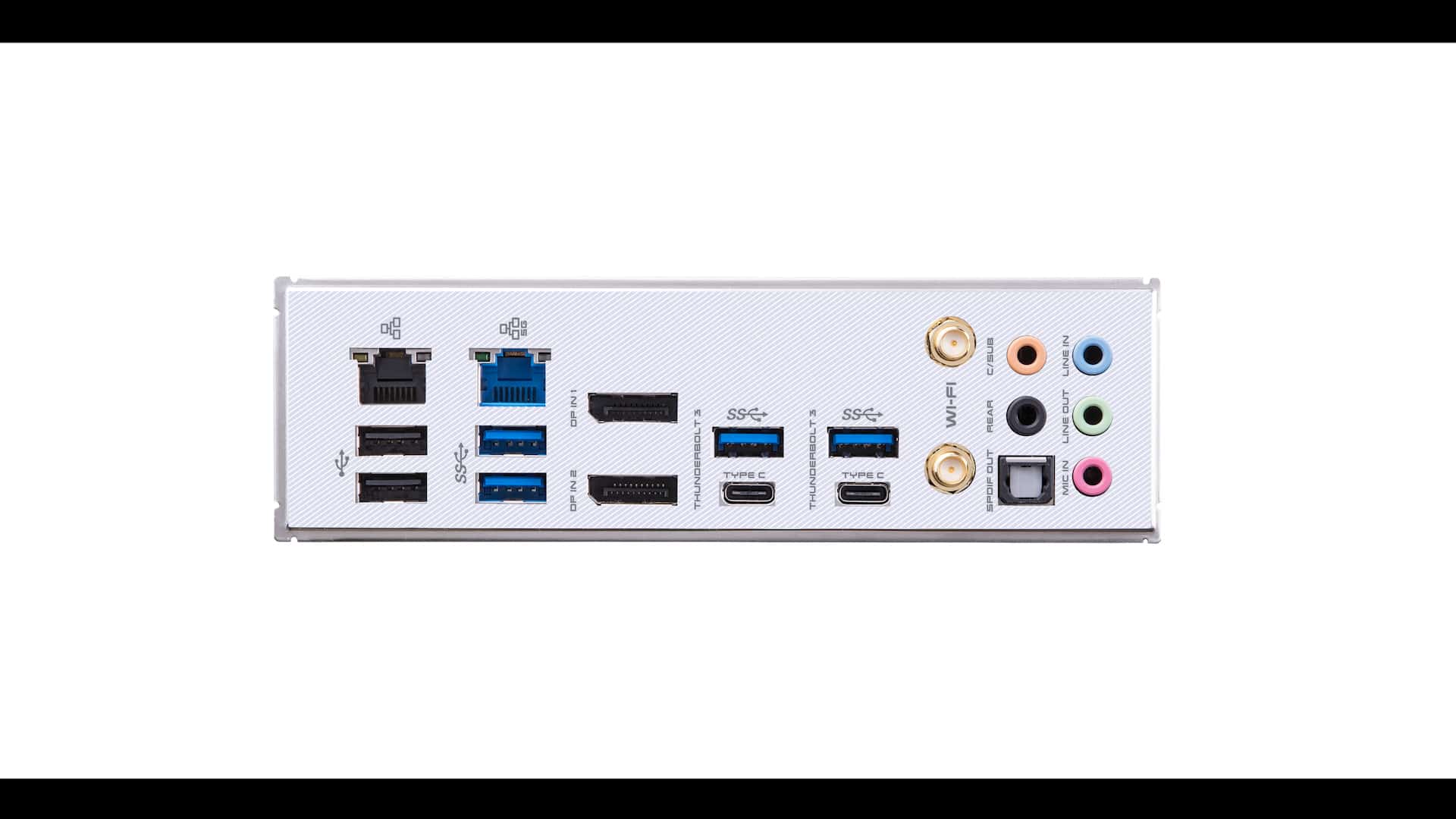 Starting from the left, we have :
x2 USB 2.0 RX/TX 480 Mbps
x4 USB 3.1 1st Gen. Type C RX/TX 5 Gbps
x2 USB 3.1 2nd Gen. Type C RX/TX 10 Gbps
x2 Display Input & x2 USB Type C output     (Dual Thunderbolt 3)
x1   l219-V Gigabit LAN
x1   AQUANTIA 5GB LAN
2×2 Mu-MiMo WiFi 802.11ac
Realtek S1220a 8 channel HD Crystal Sound 3
Dual Thunderbolt 3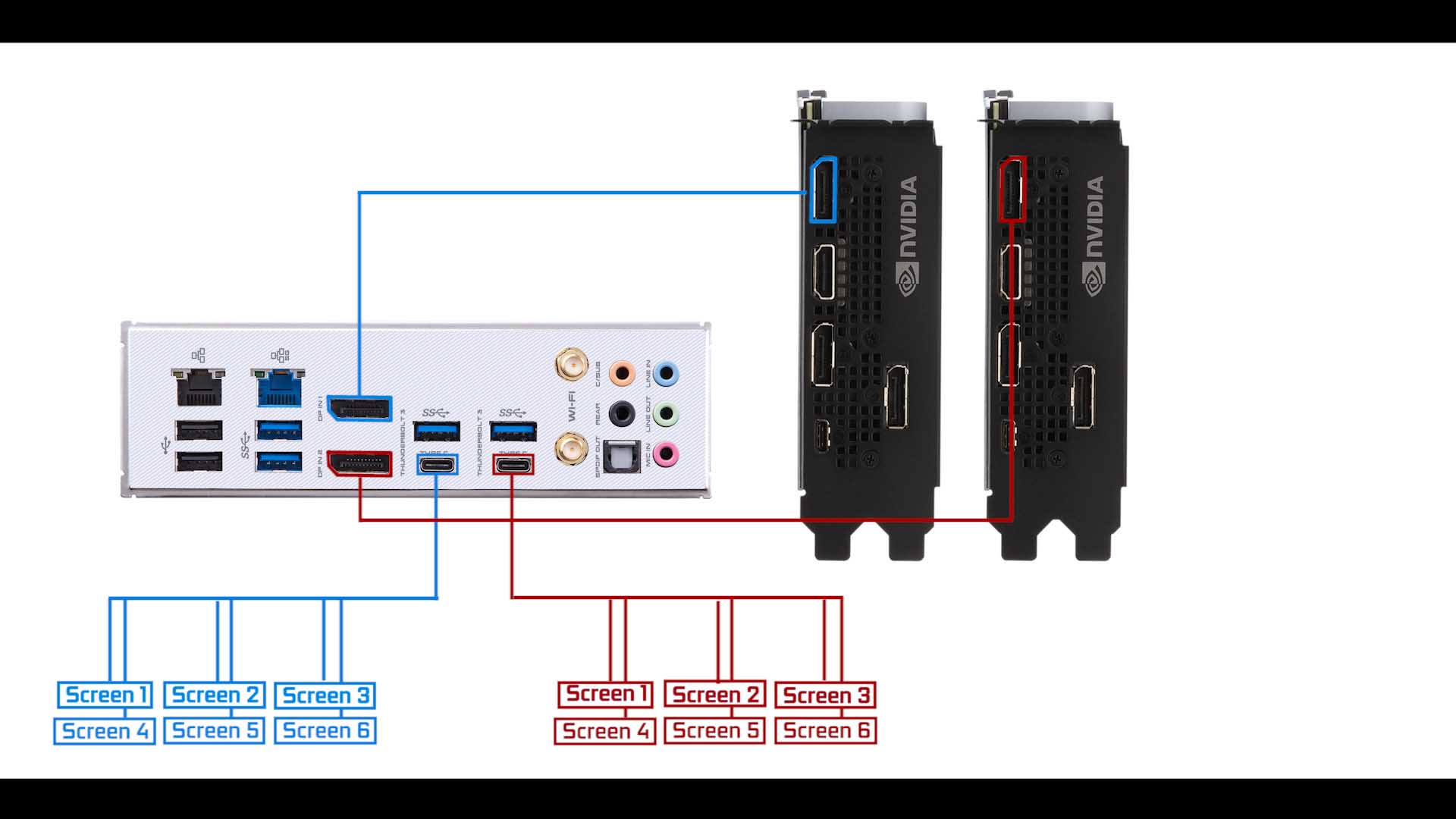 2×2 MU-MIMO WiFi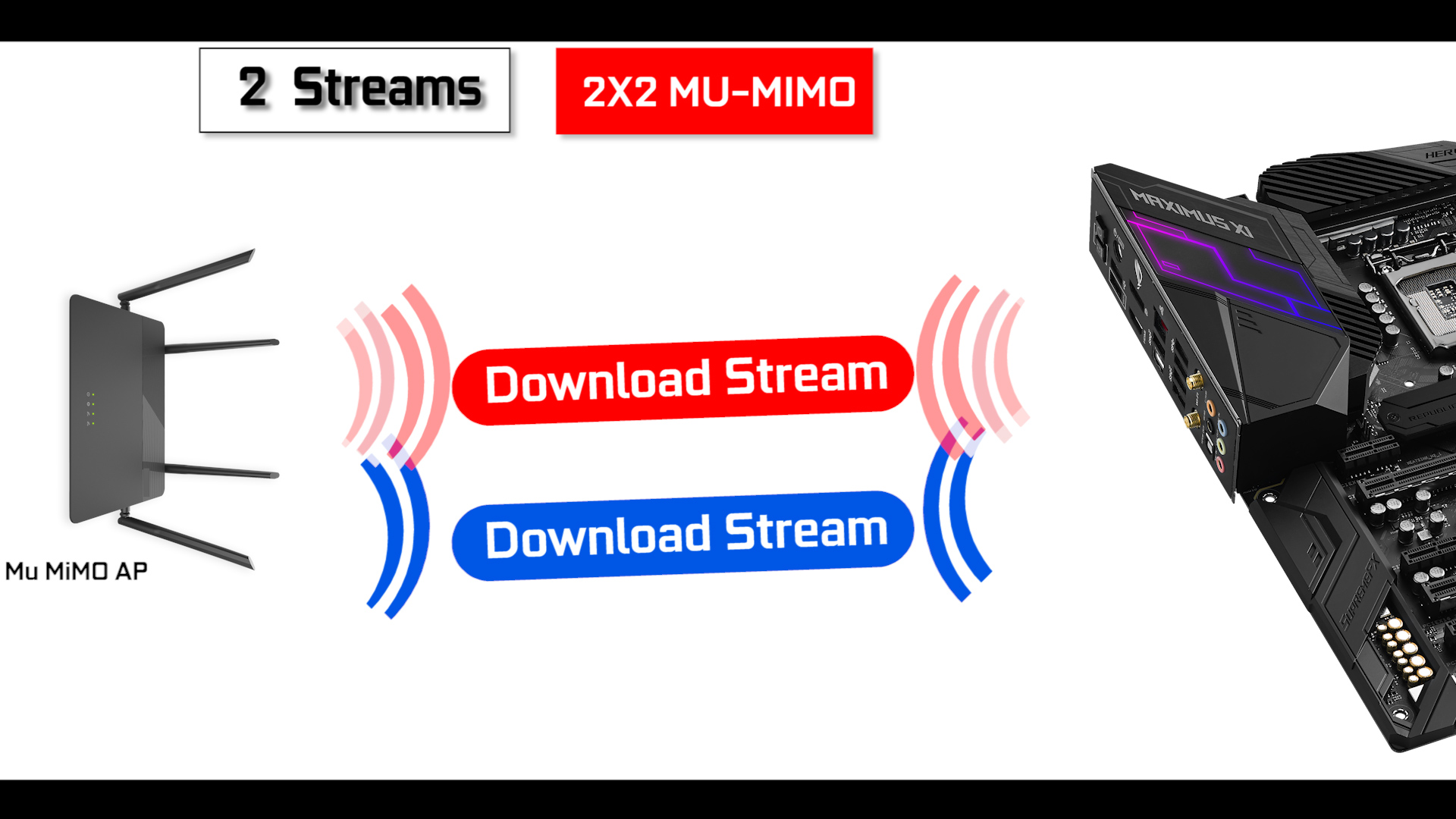 The new 2×2 MU-MIMO WiFi standard operates multiple download streams (when used and paired with an MU MIMO router), resulting in a better coverage and more dedicated signal for each of your MU-MIMO devices.
On this particular model, we can hope for WiFi speeds up to 1.7 Gbps, or that's what Intel claims. I did not manage to go beyond 1.1 Gbps myself.
Board Connectors & RGB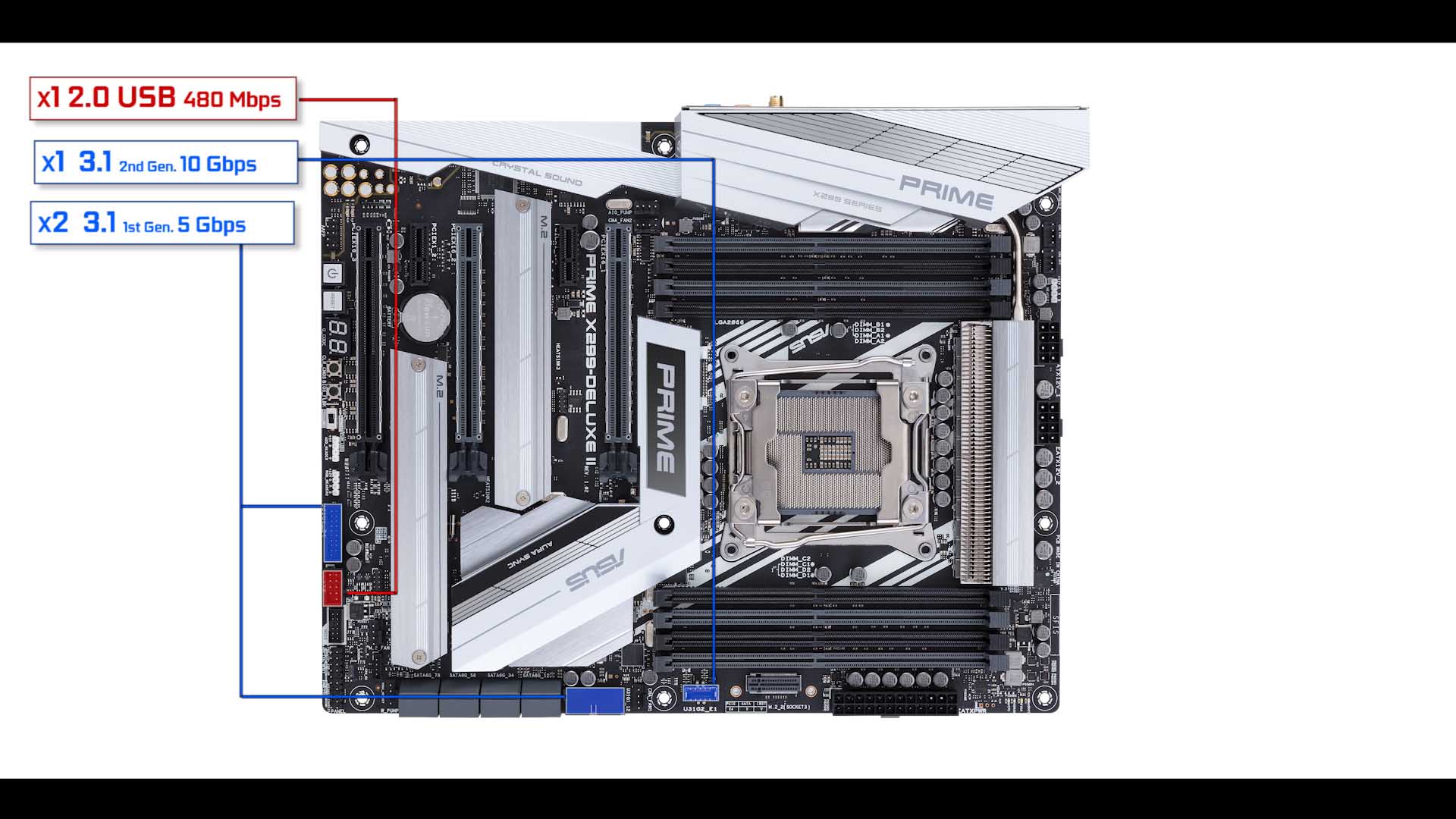 USB wise we have :
x1  USB 2nd Gen. (Tx/Rx 480 Mbps)
x2  3.1 1st Gen. (Tx/Rx 5 Gbps)
x1  USB 3.1 2nd Gen. Type C (Tx/Rx 10 Gbps)
Fan & Pump Connectors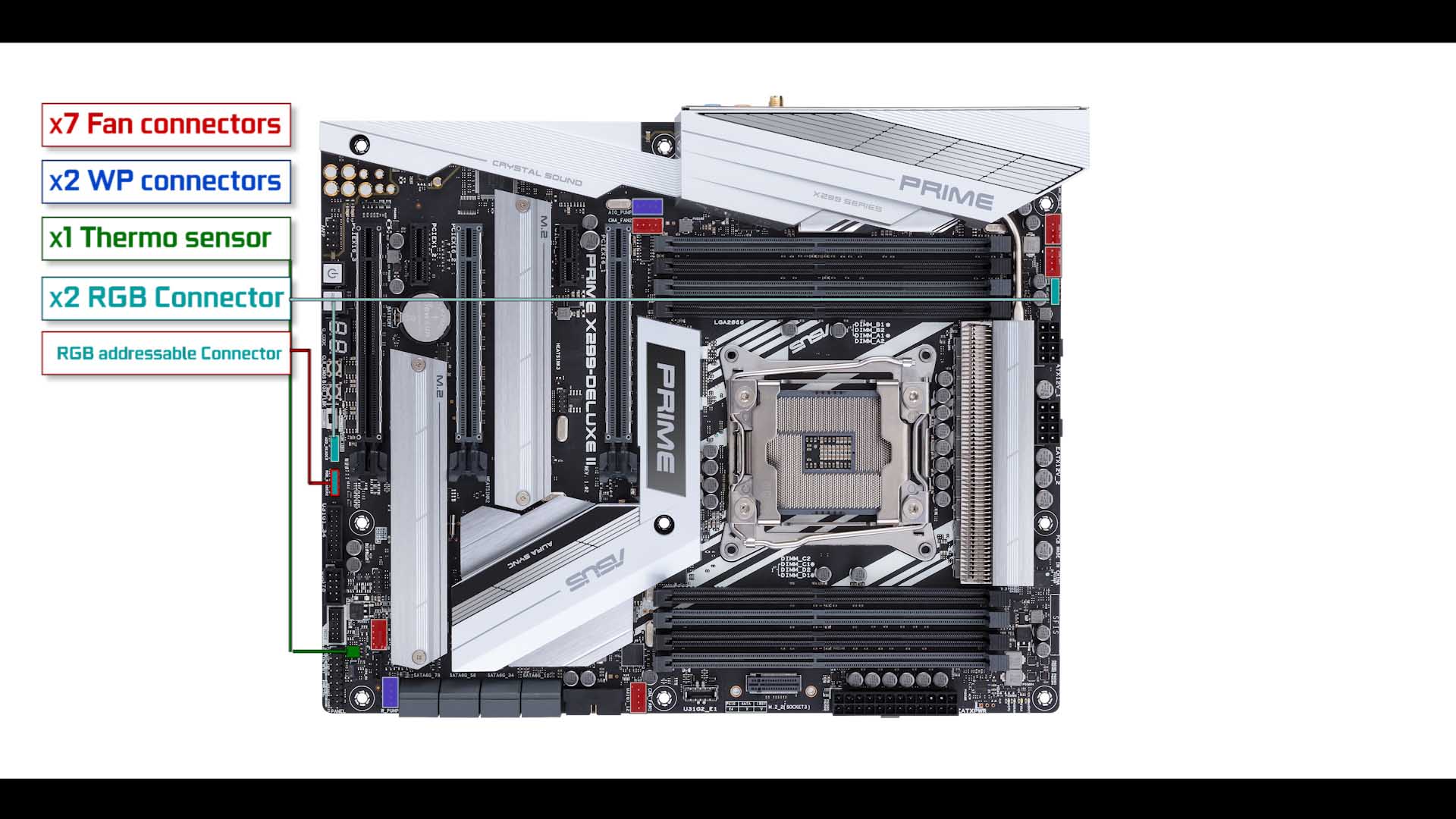 Connector wise we have :
x7 PWM fan connectors
x2 Water pump connectors ( AIO, and 5 Watts water pump)
x1 Thermo Sensor
x2 AURA RGB connector
x1 AURA Addressable RGB connector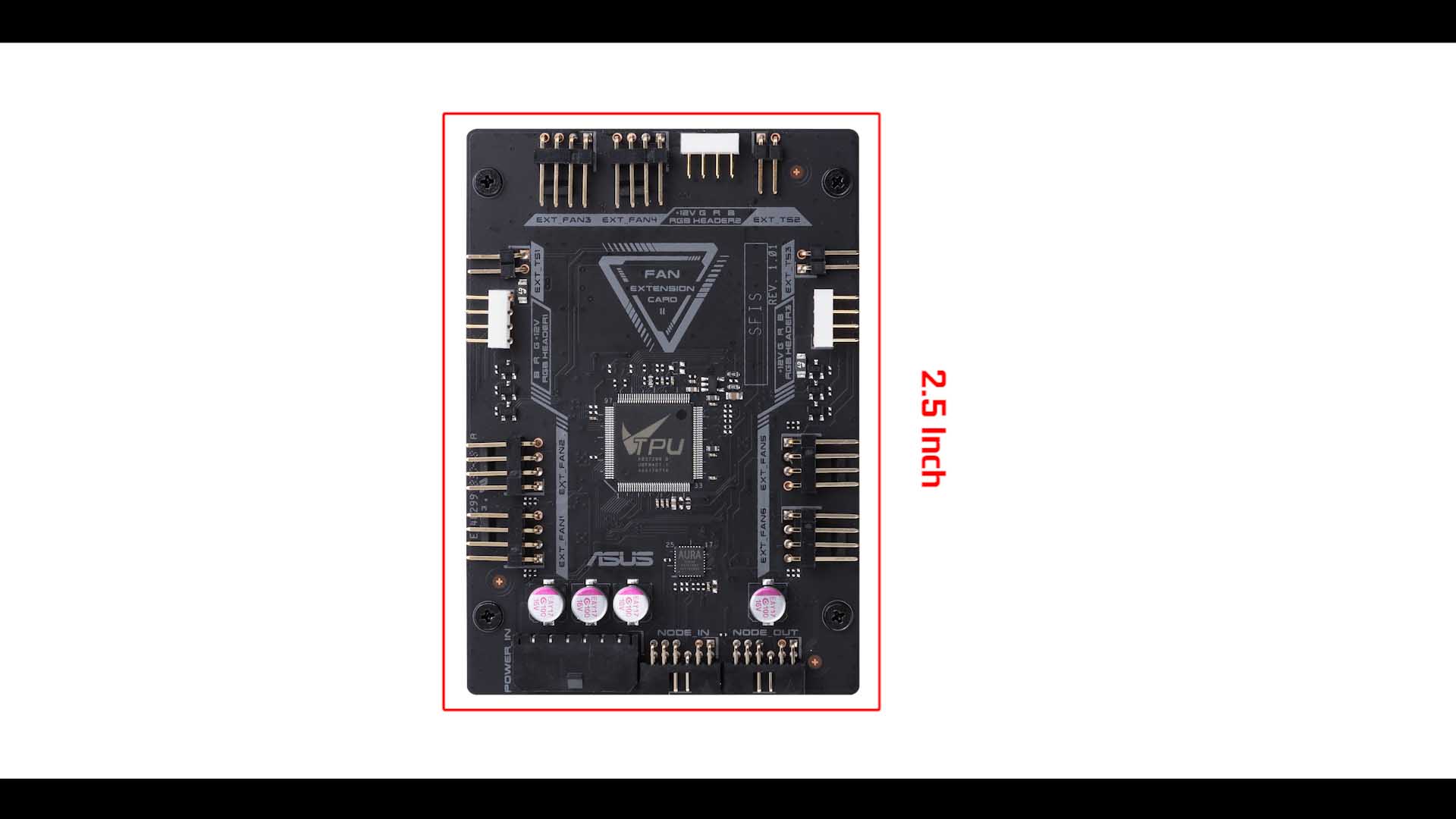 After adding the updated Fan Extension Card 2, you will find yourself with more connectors than you will ever use (seriously).
I'll note that the Fan Extension Card 2 comes in the exact same SSD 2.5 inch form factor. That will allow us to place it in any SSD emplacement available on your case. Well done there Asus.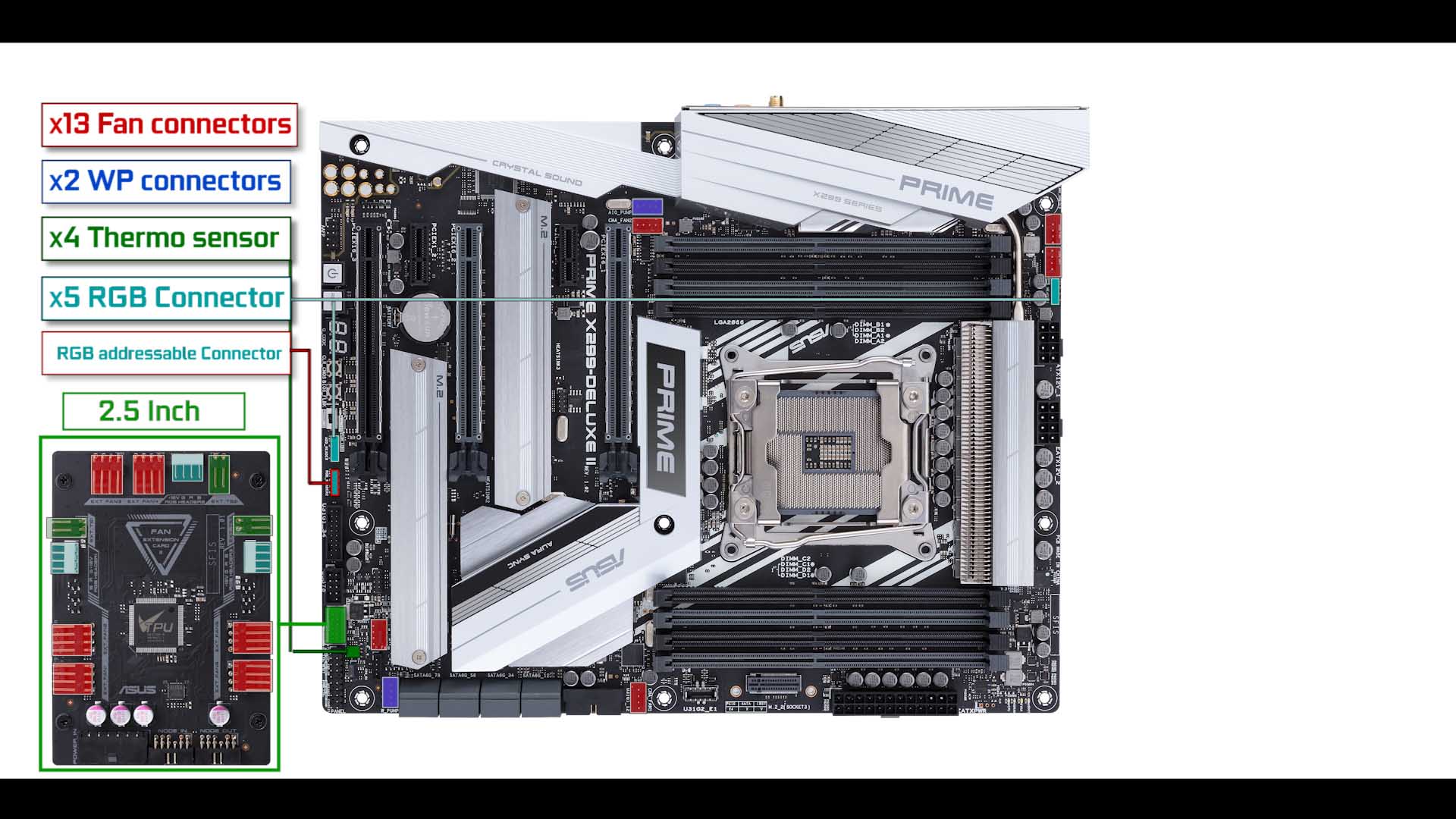 AURA
In addition to the Aura sync connectors we have just seen, there are 2 more strips natively installed under the IO housing,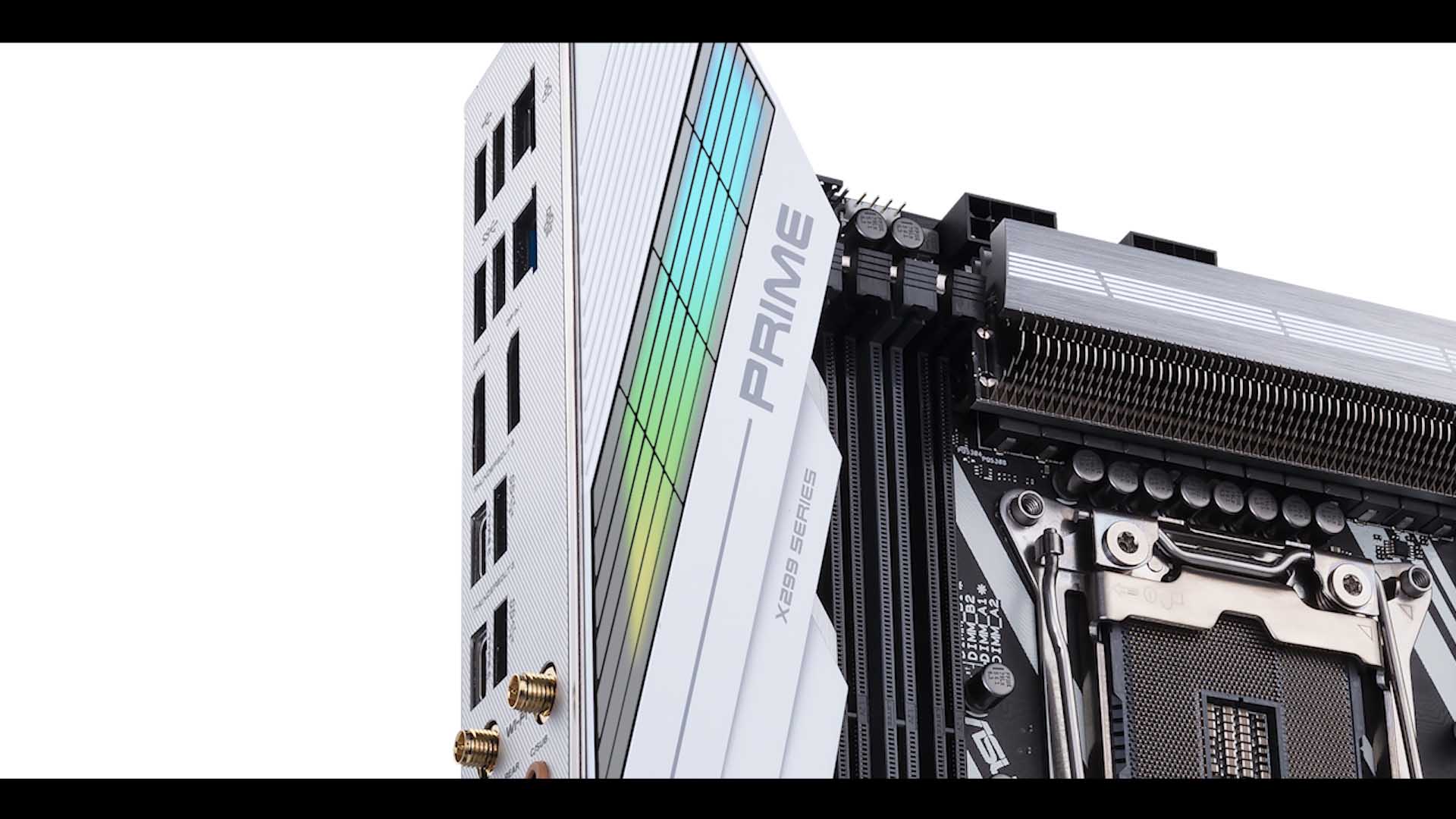 Under the IO house.
and the chipset heatsink.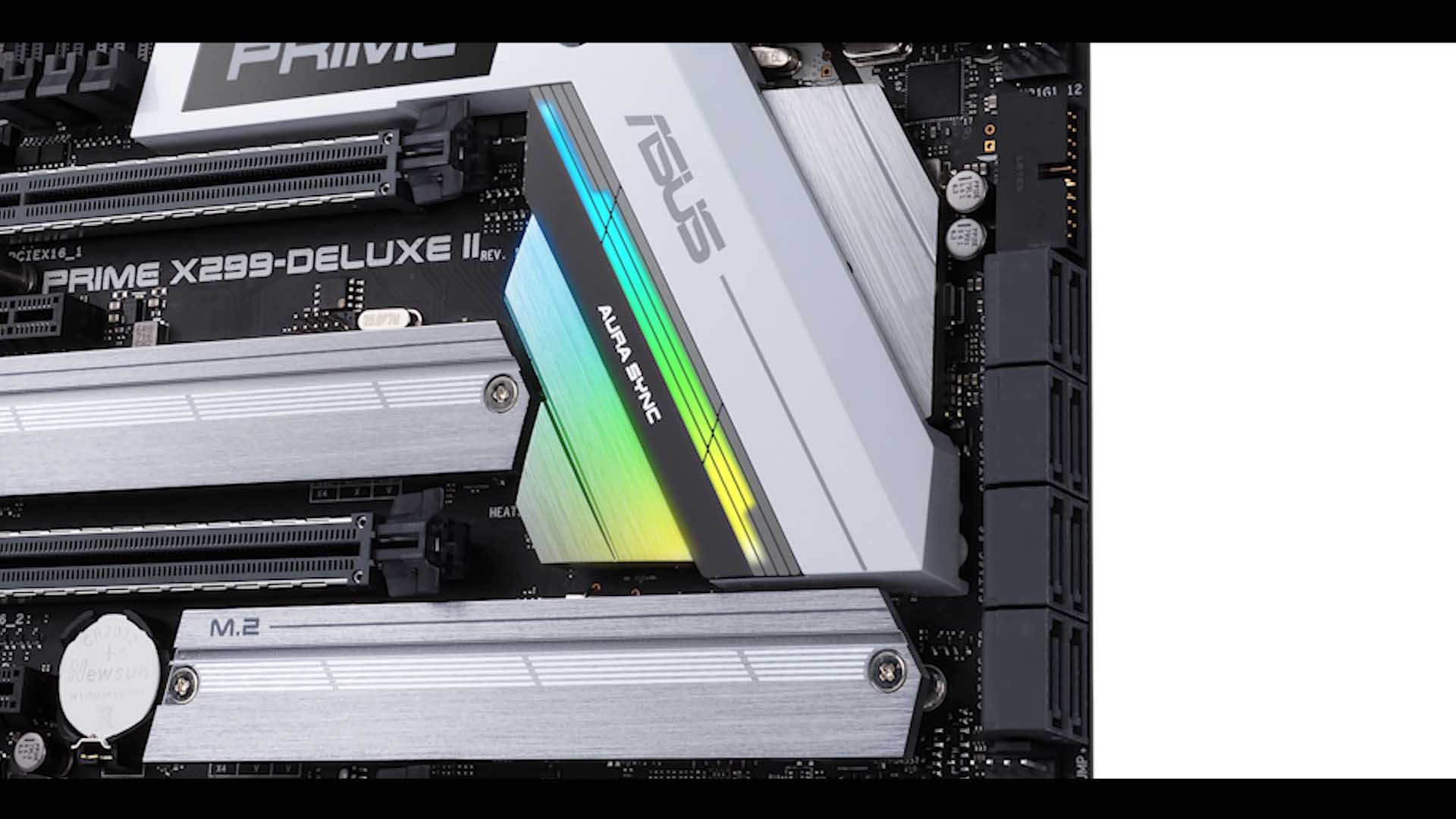 Under the chipset heatsink.
Q-Code & Dash screen
This is where you know the Prime X299-Deluxe II is a true enthusiast motherboard. It goes well out of its way to ease your way out of trouble, offers accurate and clear-eye monitoring.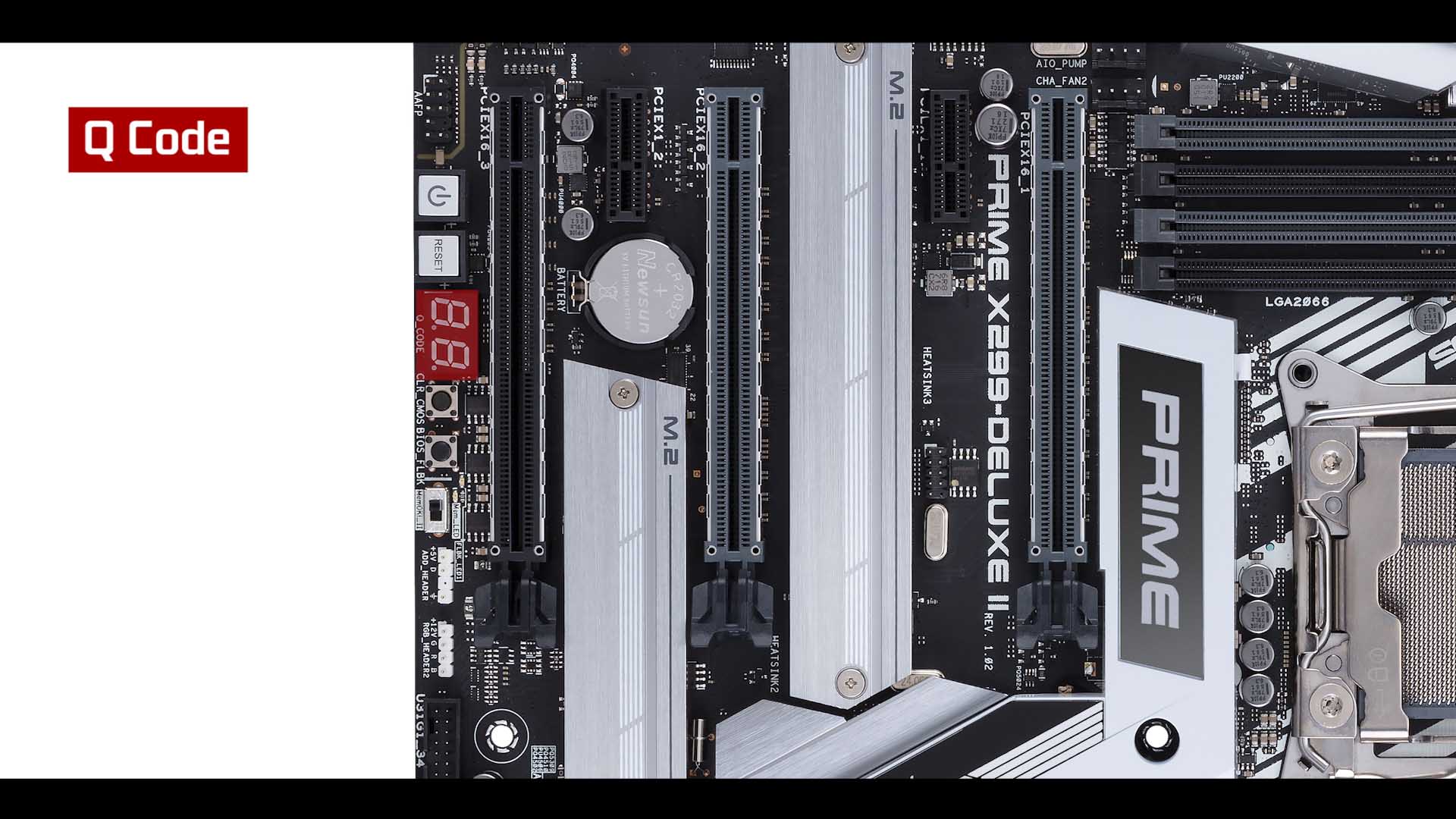 The Q-code screen is an absolute life saver as well as on your first boot to the last. No matter what failure you might encounter, the Q Code will guide you out of trouble.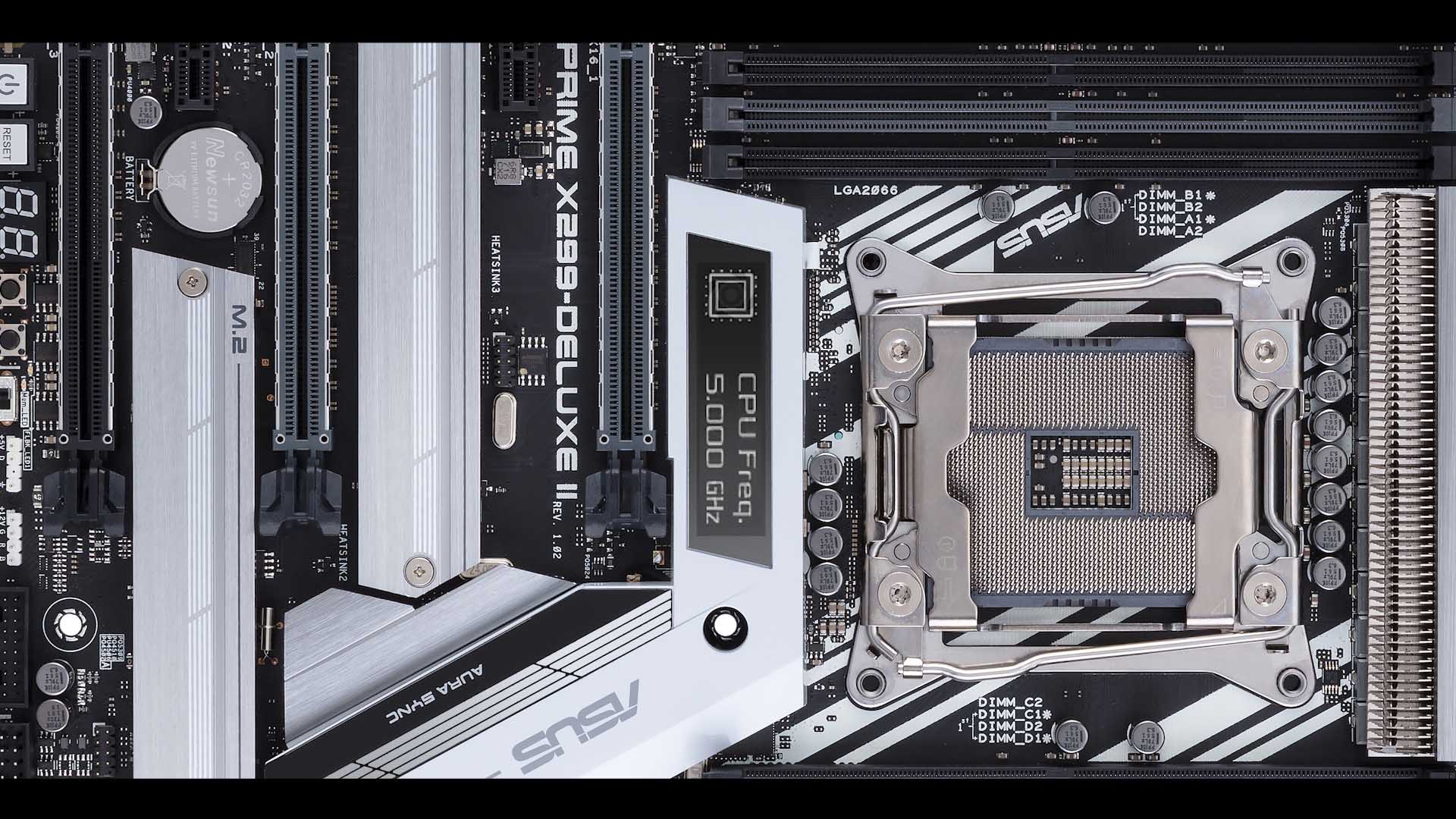 This 2 inchs wide Live Dash has an unprecedented pixel rate, and size. It'll clearly announce focused information relating to your CPU such as its frequency, fan RPM or even current voltage. An Overclocker dream come true.
Board Buttons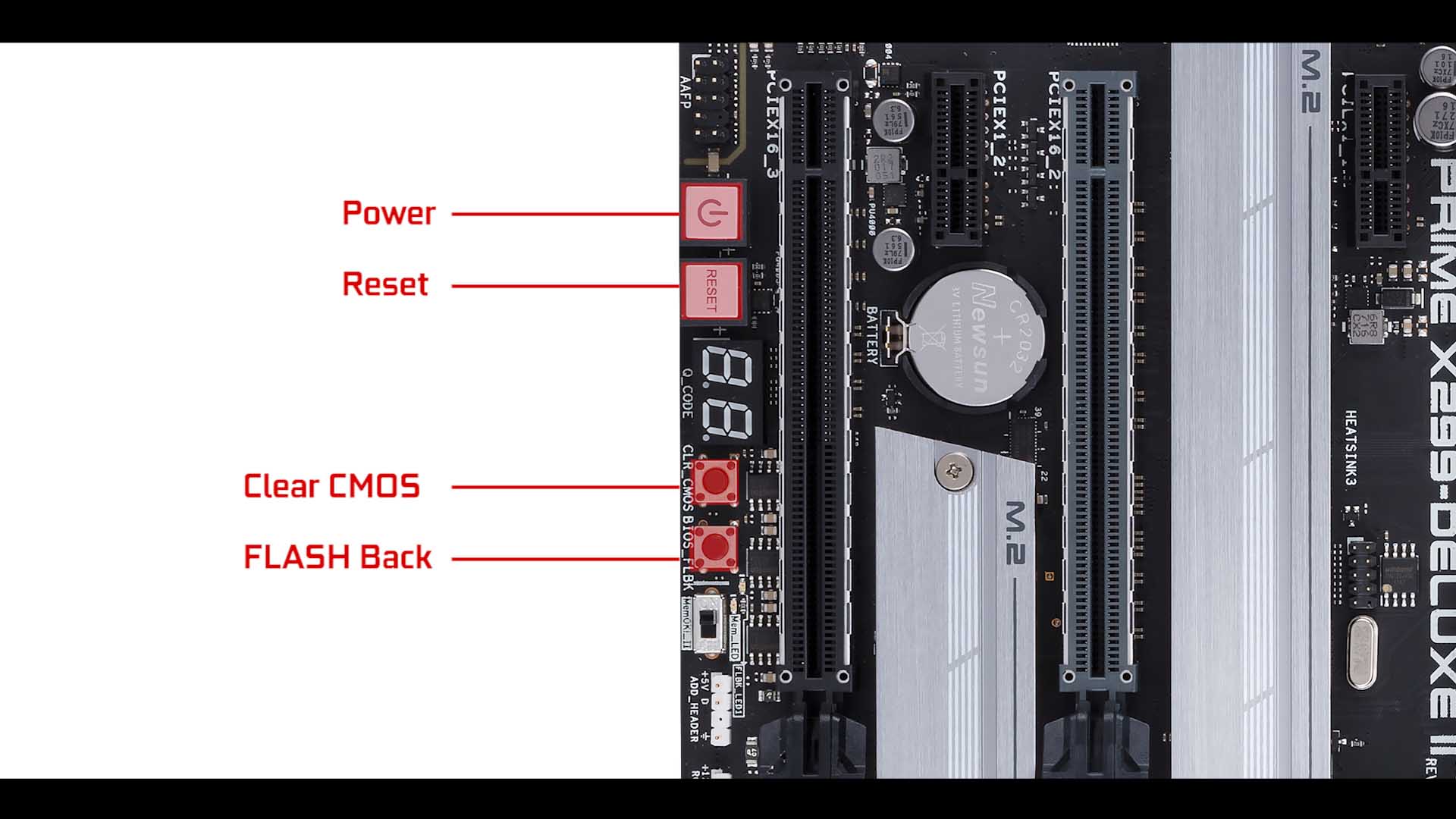 And of course we have the usual on-board soldered buttons which allows us to Boot  or Reset your system.
We also have a clear CMOS and Flashback button which, in my opinion, is awkwardly placed. I would have rather see those two placed on the back of our IO, along the DP port, WiFi, USB, etc…
Not  a deal barker, but somewhat of a misstep in terms of ease of access.
---
CONCLUSION
This is wonder of versatility. The Prime X299-Deluxe II has achieved what very few equivalent boards successfully delivered, namely a product which can equally cater to the most demanding enthusiast builders, gamers and professionals out there.
There are true innovations, namely the builtin dual Thunderbolt 3, which can deliver an aggregated 40 Gigabit per second of data transfer, or feed up to an incredible 12 displays at 4K UHD resolution…. whaaaat?
There are more subtle improvements, such as the separation of the chipset and M.2SSDs heat-shields, preventing heat exchange between these two notoriously hot components.
We have a noticeable and welcomes power delivery upgrade, outputting its 8 VRM through at 12 + 2 Power Stage which definitively address power needs for any 12 and 18 Cores CPU.
VRM heatsinks are beefier! I particularly salute the return to "radiator" heatsinks, or fin array design. That simple switch of design provides a 10% rate increase in heat dissipation.
We have a 3 way M.2 SSD configuration which is rare enough in Asus motherboards. They can all accommodate up to 11 cm long sticks. I love the fact that, despite their gargantuesc size, the two horizontals M.2 SSDs have been equipped with thermo-padded heat-shields.
Nevertheless, I did voice concern for those horizontal sticks being places right under the GPU's. They will be vulnerable to further heat transfer and thermo throttling during GPU intensive tasks. That is why I have advised to use the vertical M.2SSD as Boot drive, and horizontal ones only for storage.
We have a revamped Fan Extension Card II which takes full advantage of node connectors and expends all the enthusiastic driven connectors of the Prime X299-Deluxe II.
In addition to the above, Asus managed to keep it all on an ATX for factor, truly making this compact and widely compatible motherboard.
In short, this is an engineering wonder which delivers way beyond what was expected. I am thrilled to know that, finally, Asus states its know-how in such a spectacularly 'non-spectacular way', and simply went back to the basics. And genuinely improved them.
As I write this article, we are  few hours from 2019, and I find myself in the off posture to give the Prime X299-DELUXE II the Laurent's Choice 2018 Best Motherboard Award. 
Absolutely a delight to review and a gigantic kudos to Asus engineering team for releasing a real exciting, above the competition, product.
QUICK OVERVIEW
CPU & northbridge support
Supported Processor
Compatible with  Kaby Lake-X CPU and Core X-series CPU
Chipset
X299
CPU socket
LGA2066
Memory
Slots
8 (Quad channel)
Max System Memory (Gigabytes)
128
Memory Technology
DDR4
Maximum Clock (MgHz)
4,266
Connectors
USB 2.0 
2 IO + 1 on-board
USB 3.1  (1st Gen)
4 IO + 2 on-board
USB 3.1 (2nd Gen) Type C
3 2 IO + 1 on-board
LAN
1 up to 1 Gb/s + 1 up to 5 Gb/s
WiFi
802.11AC / 2×2 MU MIMO
ASUS takes the Prime series to another level