Oye oye brave people, the first legit GTX 1180 specs sheet just leaked by the trust-worthy Wccftech tech insider! Nvidia must be fake-fainting as we speak! Without any further ado here are the sweet numbers :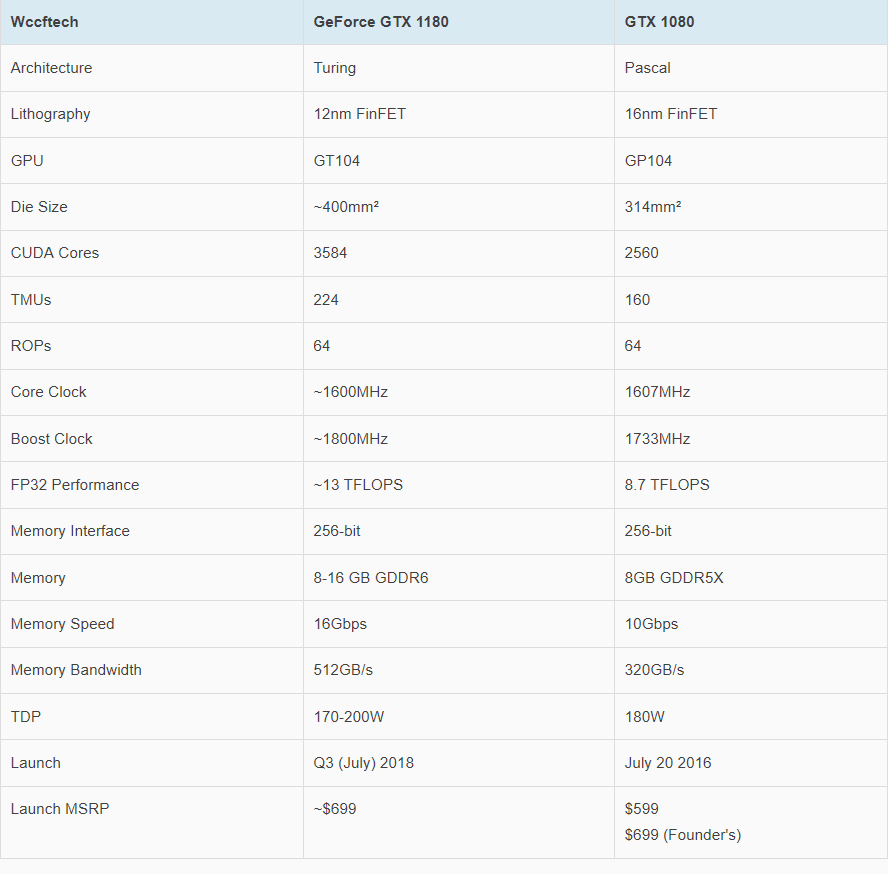 First good news: the price.
Some had speculated that card manufacturers such as Nvidia and AMD would have tried to ride the crypto-currency wave and hike the prices to new high, mentioning 1,200-1,500 USD price tag for a GTX 1180.
This leak, if legit, seems to suggest that Nvidia has decided to scale up production capacity and preserve prices at current levels. And that would be great news all around!
Second good news is the introduction of the long-awaited and highly anticipated GDDR6. No HBM2 (Vega GPUs), but rather a high debit, highly compatible and very stable DDR platform.
And last not least, CUDA cores gain a whopping 60% in core counts, meaning that both miners and gamers should see a tangible performance increase. The Turing architecture and its 12nm manufacturing process will keep that GPU wattage consumption at bay, even with such a spec increase.
Keep in mind that we are talking about a July release, so we still have some ways to go, and more leak specs should follow!