Tech News
ASUS new X670 powered motherboards.
Everything you need to know!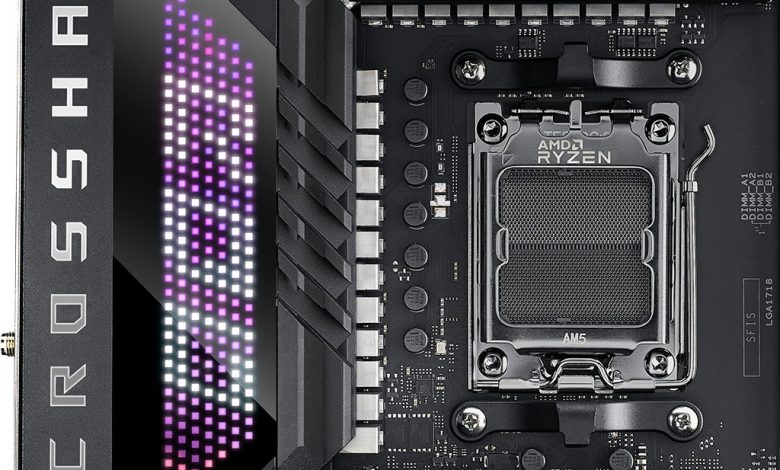 The most noticeable update X670(E) powered motherboards bring from its X570 predecessors, is the introduction of the PCIe 5.0 standard and the support of the new DDR5 RAM modules, both innovations first introduced on Intel Z690 powered motherboard, released during Q4 2021.
In short AMD is playing catch-up with Intel on that front, and this partially explained why ASUS new X670(e) powered motherboards look so similar from their Intel Z670 counterparts.
This said, find below the new X670(E) ASUS boards. Note that I will add new boards to this page as I gather more information.
ROG CROSSHAIR X670E EXTREME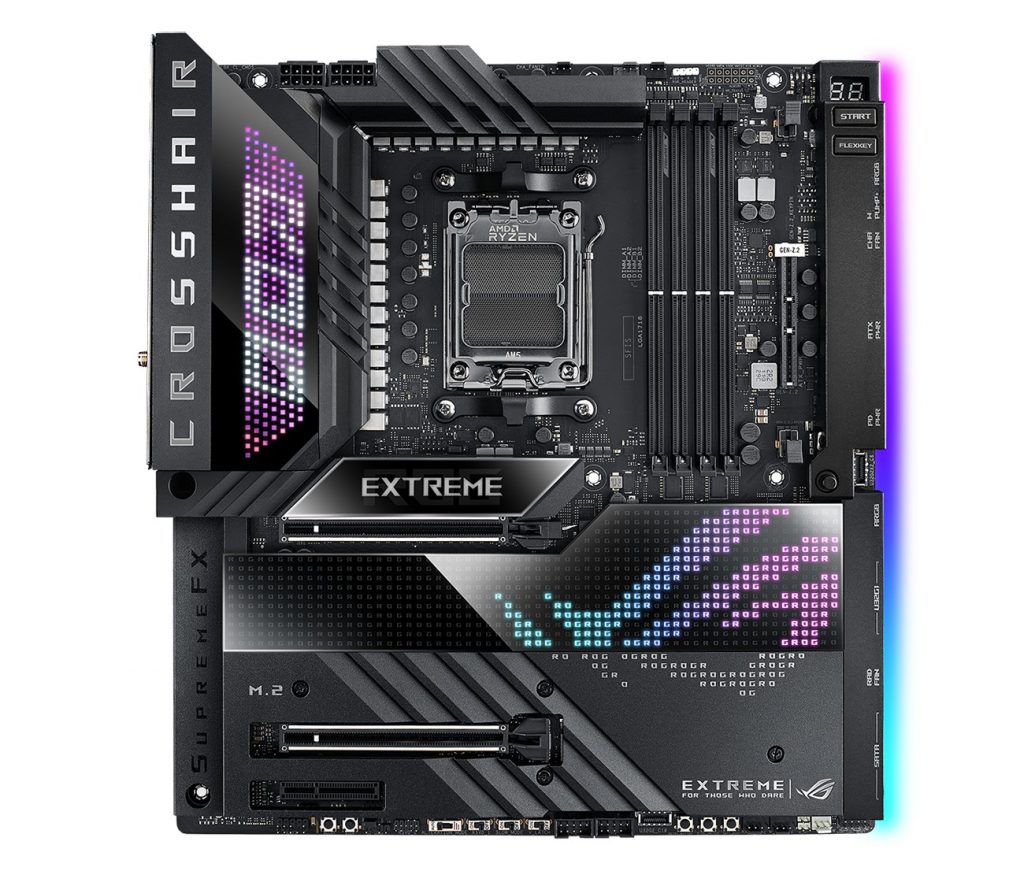 The ROG CROSSHAIR X670E EXTREME is a superlative. There is simply nothing that powerful in the entire ASUS catalogue.
We got 20 + 2 teamed power stages rated for 110 Amps, MicroFine alloy chokes, premium metallic capacitors, and ProCool II power connectors.
That's 2,420 AMPS in total, 2,200 of which are CPU centric. Needless to say that this will allow some severe (and stable) CPU overclocking. It also hints at a very cool VRM since most of the loads will be spread on 20 power stages.
Overview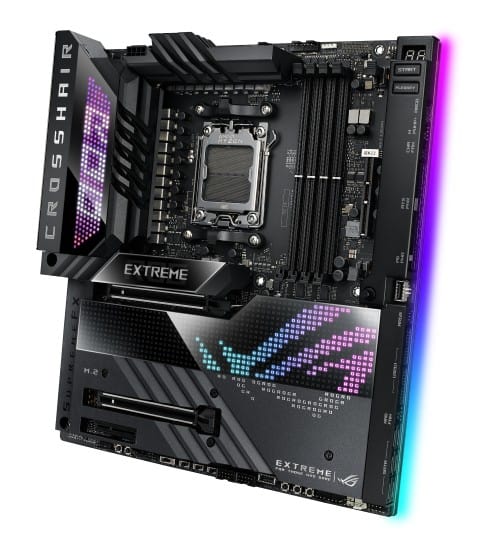 It is an E-ATX motherboard, solidly anchored into a premium build which better be once you know the price tag will orbit 1,500 USD before taxes.
A special focus on troubleshooting solutions, going from the basic EZ debugger, extending to testing solder points, passing by our Q-LED screen for a more refined troubleshooting experience.
We have a solid RGB presence. In the PCB layering, as well as behind the IO roofing and the Chipset heat-shield.
The BACK IO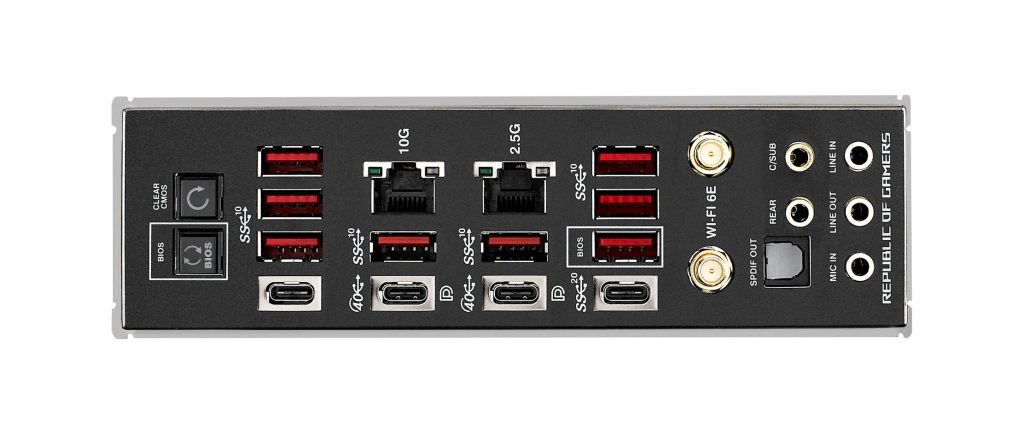 ASUS tried to get as much bandwidth out of the motherboard as possible through the back IO.
x8 10 Gbps 3.2 USB plugs
x2 20 Gbps USB Type-C
x2 40 Gbps USB Type-C (Thunderbolt 4.0)
a dual band WiFi 6E adapter with upto 2.4 Gbps of data swap, able to transmit on the much fast 6 GHz radio spectrum
x1 10 Gbps LAN network
x1 2.5 Gbps Lan network
For a grand total of an unprecedented 315 Gbps of cumulated data output. Obviously a leap forward when compared to the previous X570 iteration of the board and to put to the credit of the new X670(E) chipset.
What's inside ?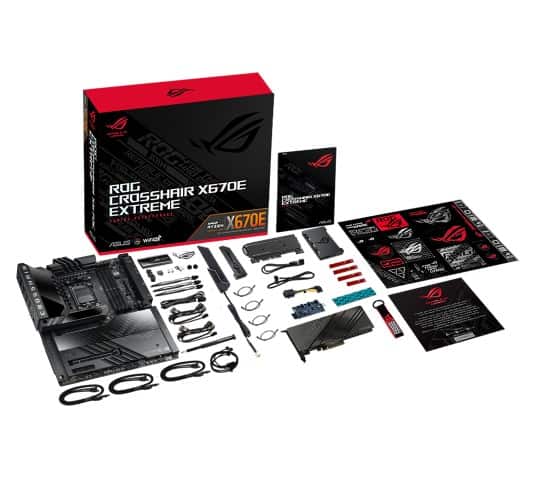 All the bells and whistle you would expect coming from a flag ship gaming motherboard such as the ROG CROSSHAIR X670E EXTREME.
But special note to the brand new PCIe® 5.0, ROG Gen Z.2 card, Gen 5 M.2 slots, USB 3.2 Gen 2×2 front-panel connector, USB4® ports which, for one reduces the DIMM.2 footprint it replaces, but most importantly can fully take advantage of the Ryzen 7000 PCIe 5.0 lanes (up to x4 lanes), and can feed multiple PCIe 5.0 enabled M.2 SSDs which is a big update!
Launching date: 27th of September 2022
MSRP: TBD 
---
Launching date: 27th of September 2022
MSRP: TBD 
---
Launching date: 27th of September 2022
MSRP: TBD 
---
Launching date: 27th of September 2022
MSRP: TBD