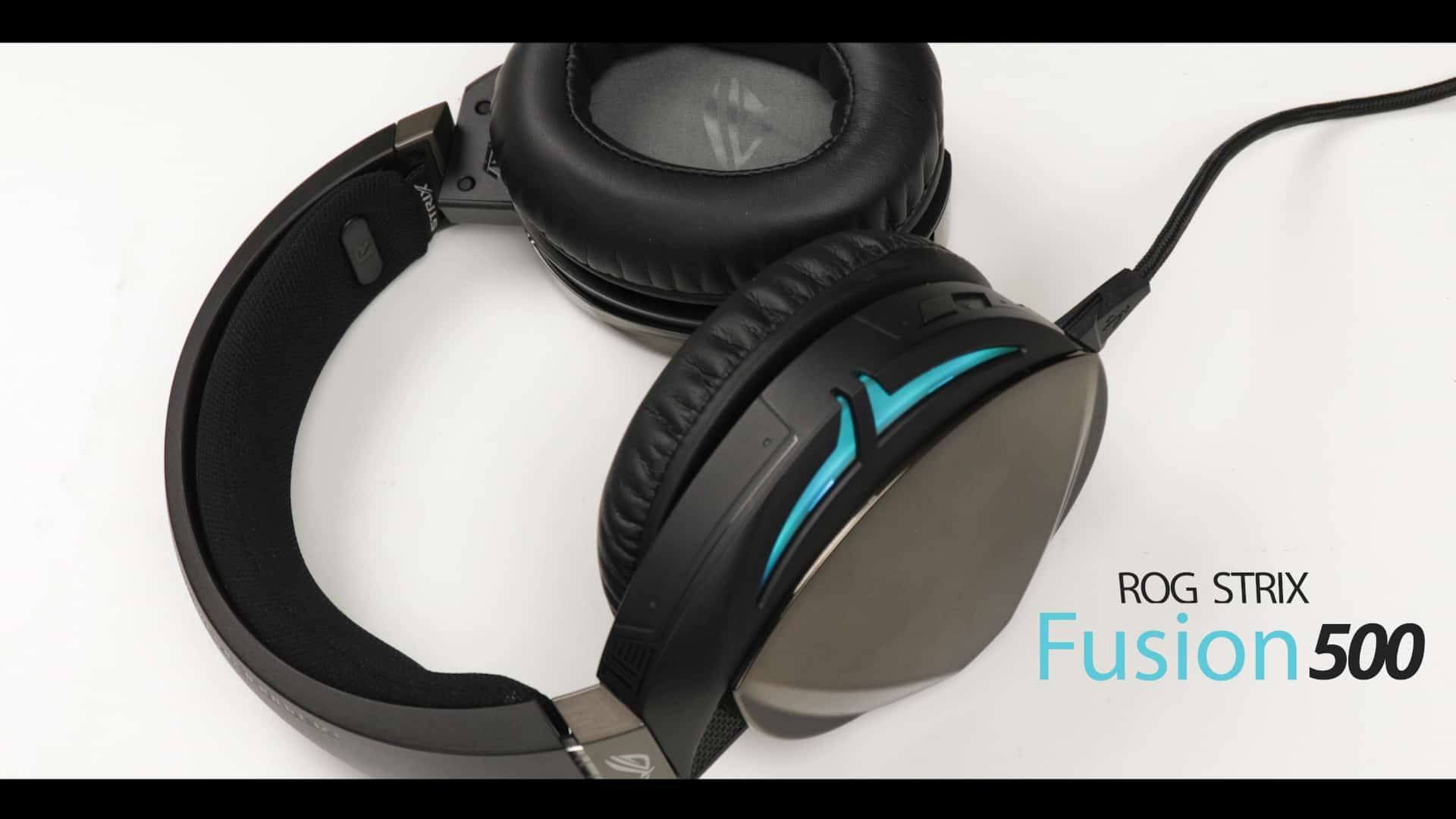 Hear me out!
I don't usually do peripherals, but this is a special one.  A few weeks back I was invited by Asus to attend and cover the Chapter VI gaming competition event in Istanbul.
It was a rather on a short notice (literally received an invitation 16 hours before opening doors), but a couple of flights later, here I was, camera in hand and sleep deprived.
During the course of the day, one product jumped to my eyes. Or should I say to my ears!
Key Features
Review Price: 180.00 USD
7.1 surround from Bongiovi Acoustics OPS
ESS Hi-Fi 9018 DAC and 9601 amplifier

OLED RGB screens (AURA compliant, via USB or Bluetooth)

Digital noise-canceled boom-mic
Gamers, pro or enthusiast, can do without a lot of things when going to a gaming event. But one thing they can not forgo is their headsets. And for good reasons! You wear them for hours! Like shoes, your ears work through the foam and leatherette. And your performances (and arguably your health) will depend on the level of comfort these headsets will bring you.
Not mentioning the superstitious "good-luck" feel your emotionally attached hear-pads bring to the equation.
So yes, reviewing such a peripheral is not JUST reviewing a peripheral!
Let me jump right in!
---
The Sound!
I could bombard you with DAC and AMP specs… but at the end of the game (see what I did there?), what you need to know is that this headset has NOTHING to envy from higher-end broad market cousins. Yes, Bose, I am looking at you!
It sounds absolutely amazing, the bass stays strong and clear at 100% volume, and at no point, does it attack your ears. And that's because we have an impressive 50 mm distance between your biology and technology.
And that is important indeed. Having a 50mm driver, allow the Fusion 500 to reproduce an 7.1 surround system effect like no other on the market.
I have tested the 7.1 surround system on both Destiny 2 and Wolfenstein New Colossus, and it was simply breathtaking. I could precisely make the distance and direction of the incomings based on their footsteps.
That is no small feat. Previous generations completely failed to deliver on this very point. So kudos to ASUS for this.
Worth noting, you can put on and off the surround effect thanks to a physical button. And yes, this is the only physical button present on this headset. but more on this later.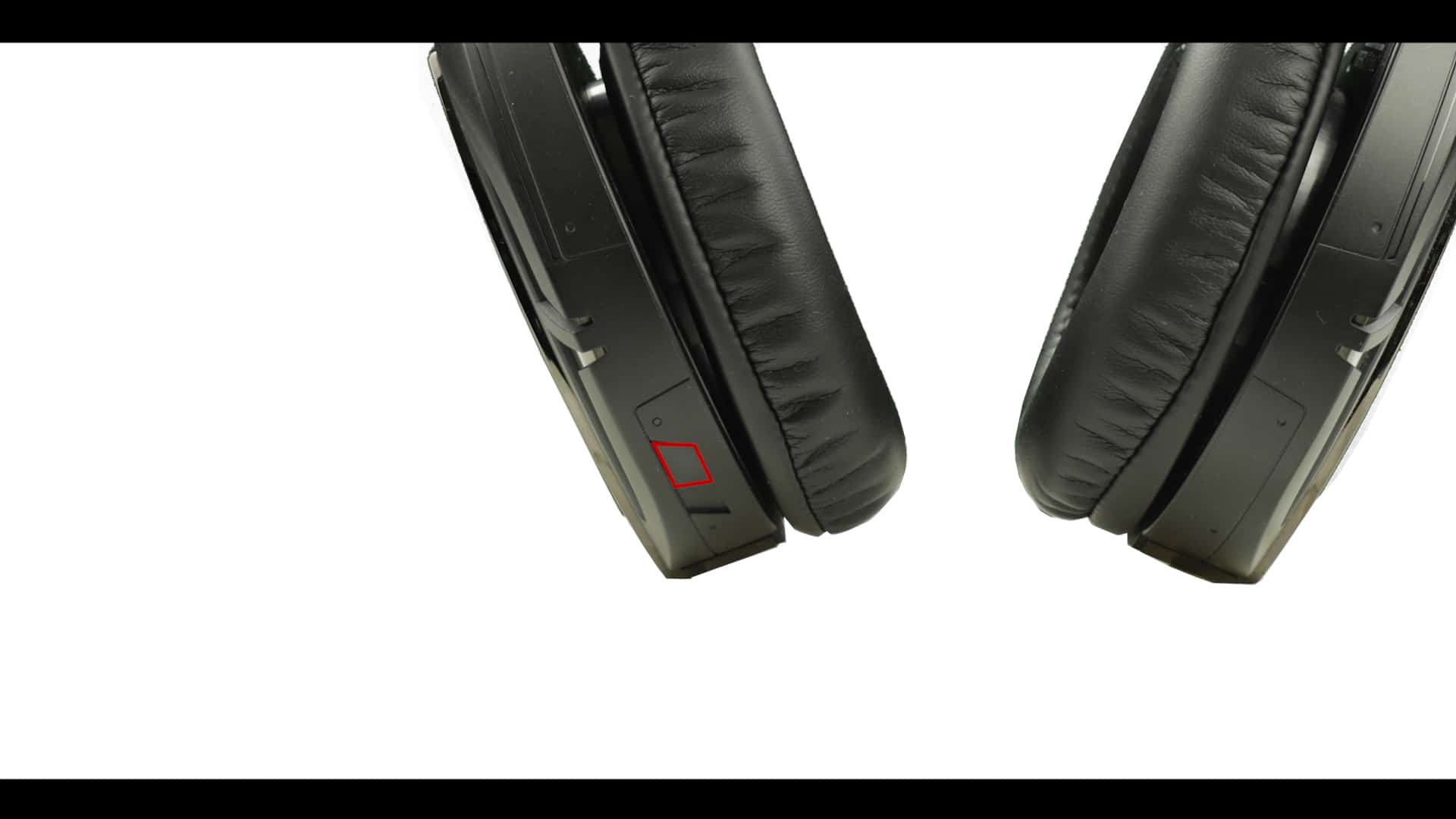 Boom-mic wise, we have a fully digital device (a first again) which does suppress and cancel surrounding noises. Your voice comes clean and clear to your teammates no matter where they are.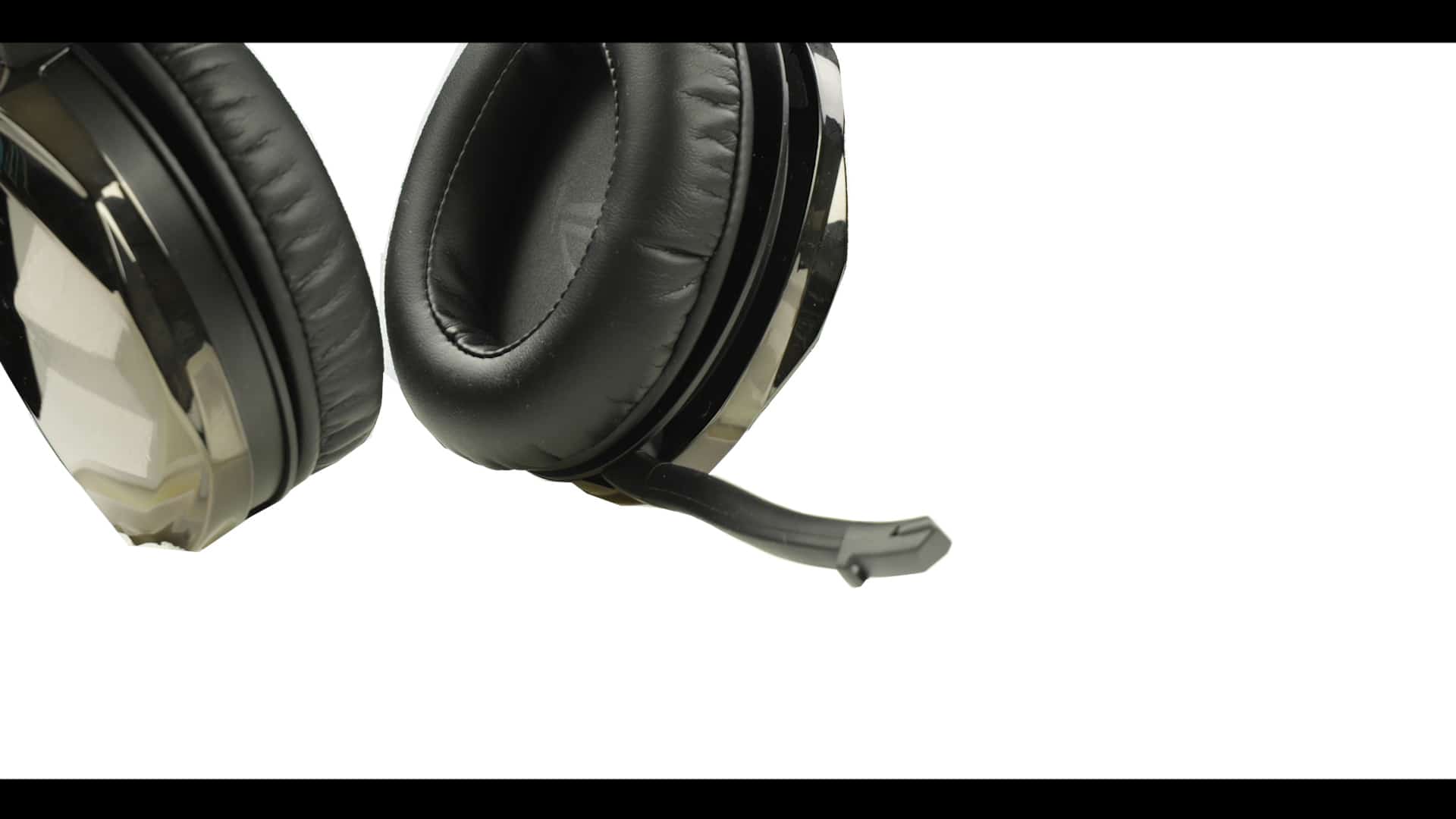 ---
The Controls
Asus had fun with this one. As previously stated, there are no physical buttons other than the surround on/off function. So how do we control the volume? Or track controls?
A blank multi-touch plate, roofing the left pad will do that for you. Swipe up to get your volume higher, swipe down to lower it. Easy, and intuitive enough after a couple of tries.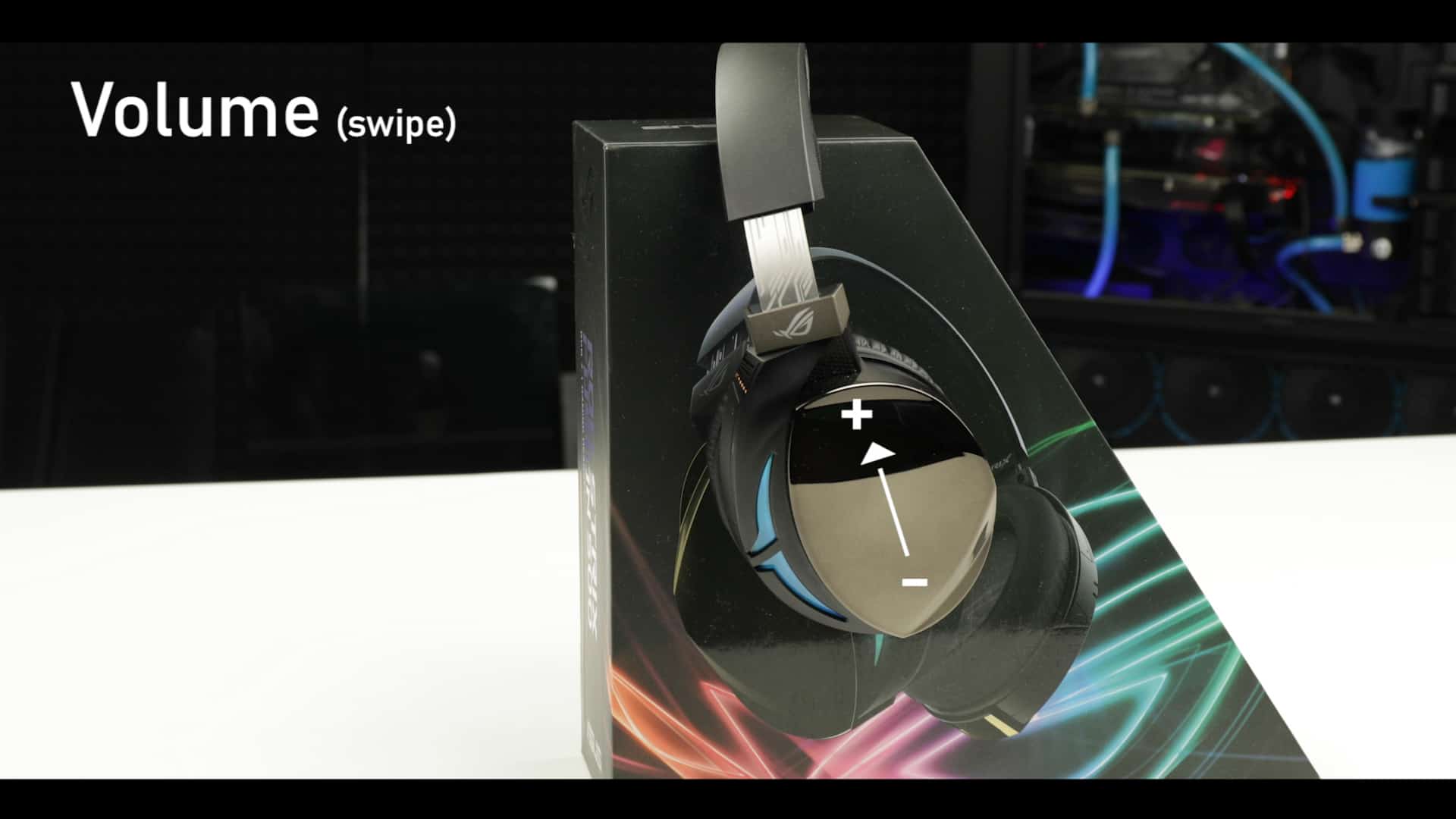 Same applies to track control (right/left swipes) and a simple centred tap will take care of your pause and play functions. Brilliant!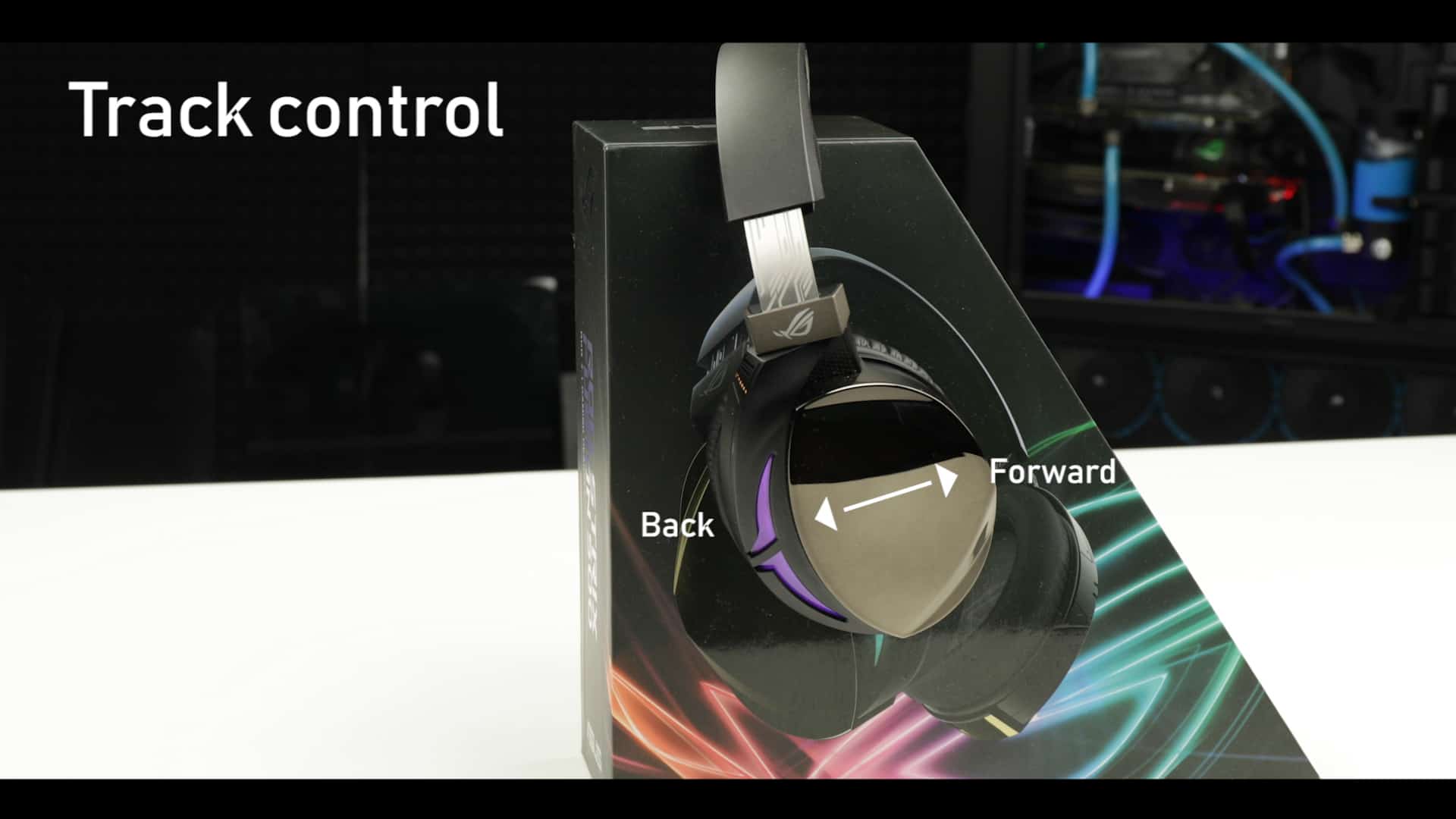 ---
RGB and other madness
Did I mention ASUS had some fun with this one? The ROG STRIX Fusion 500 comes with individual RGB OLED screens on each of its pads! They can loop through 16 million individual true colours or sync themselves to the different effect you'll programme through the AURA based software.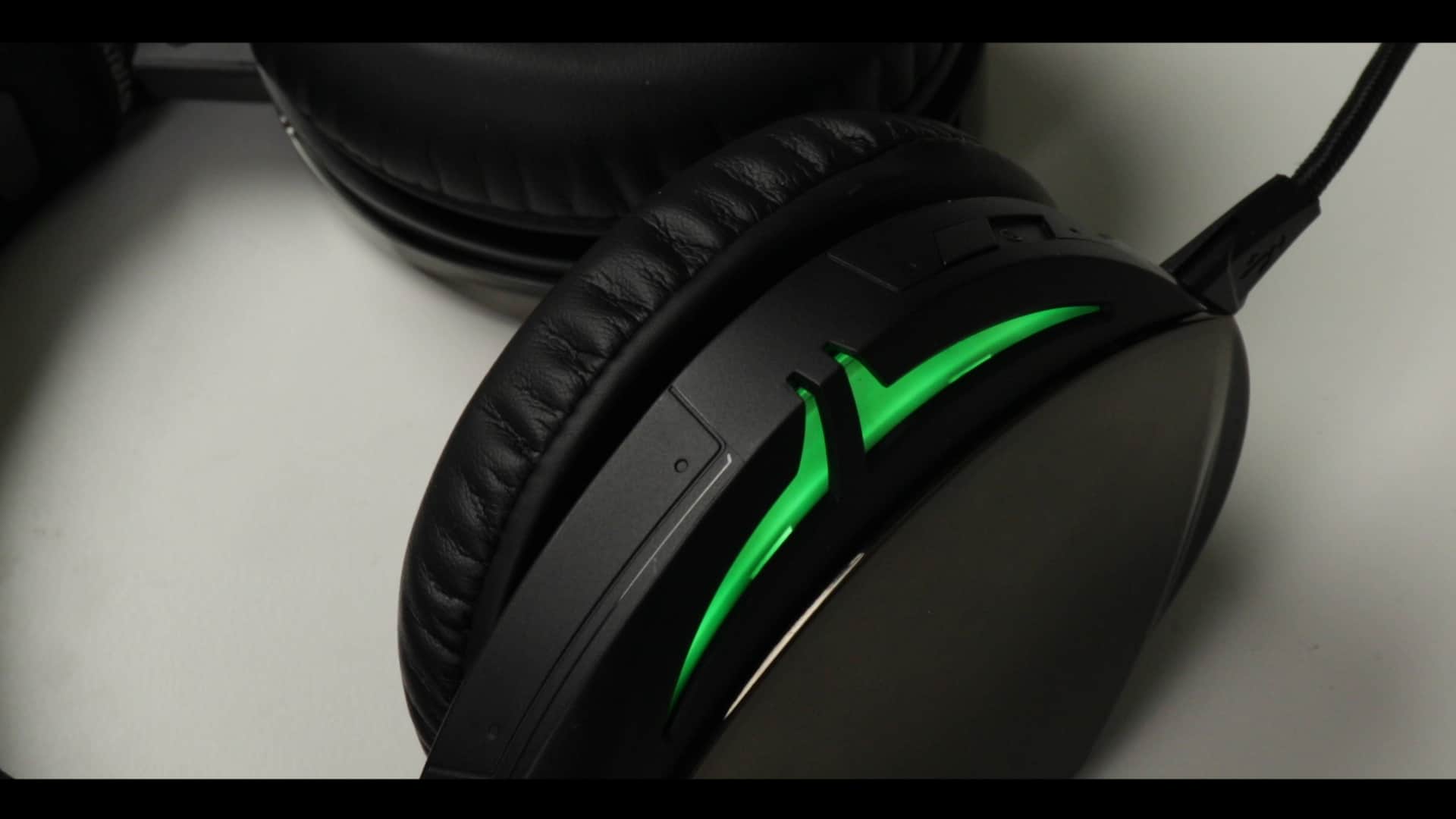 Or more simply said, these headsets are AURA compliant.
It looks great, and it gives that little expression room to the player. How about matching your headsets to your team colour. Or get those RGBs to sync with your gunning action?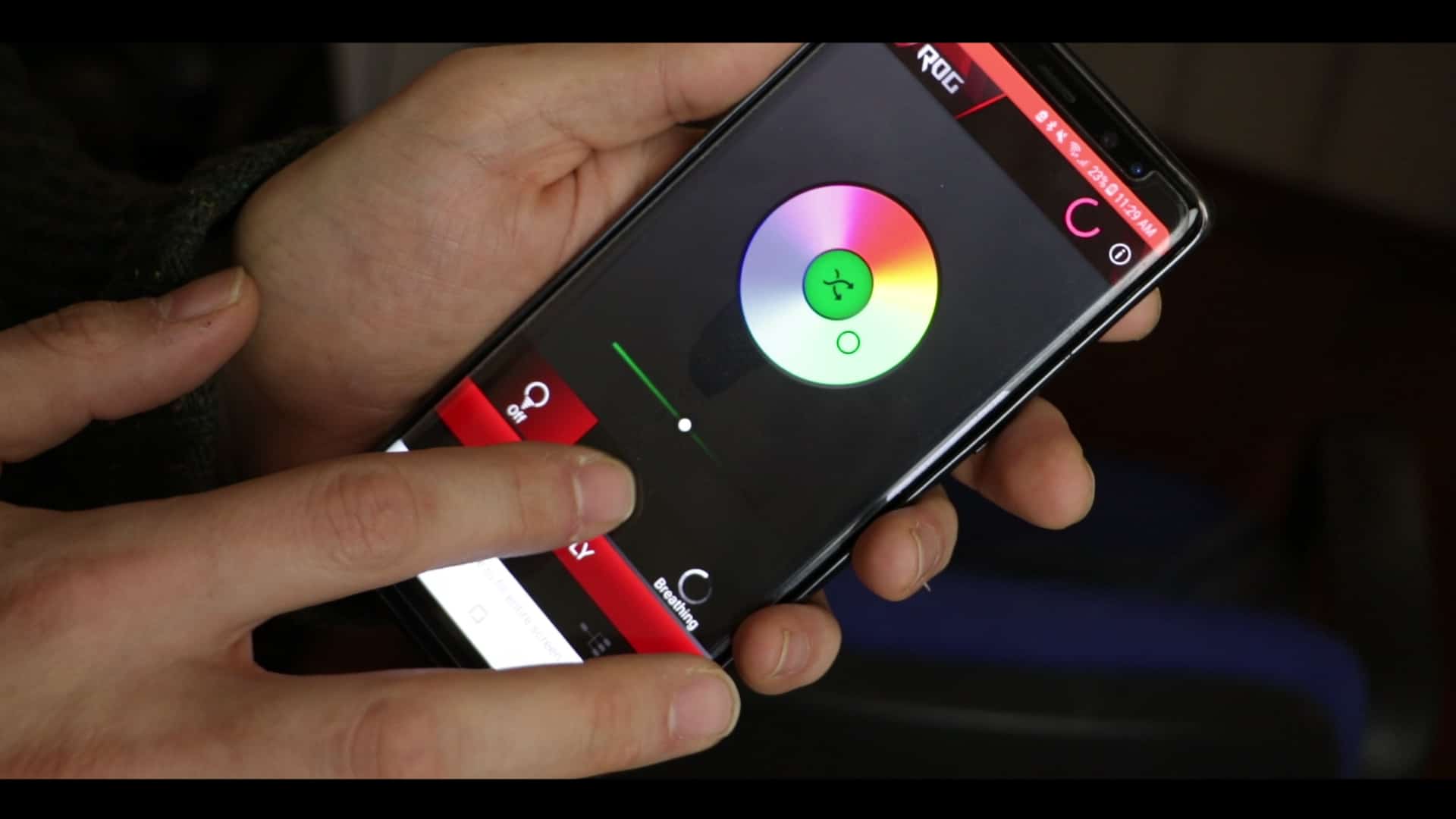 Last but not least. If there is no AURA software installed on the gaming machine, no need to worry! Your Fusion 500 can connect through its always-on Bluetooth adapter, to your AURA app (Android and IOS).
---
Comfort and build
If you have already watched my video review, you saw my almost un-decent reaction when evaluating the padding! Boy oh Boy. Not only is it solid in how it cocoons your entire skull into a solid and reassuring grasp, but it does so with a feather's touch.
Every bit and articulation does what it supposes to do. And does so with ease and a reassuring immobile mobility.
It's sturdy, it's robust and it's technologically worthy!
---
Conclusion
Well, let me start with the pain. The ROG STRIX Fusion 500 street price is no less than 180 USD. Let this sink in. Obviously, ASUS is dead targetting at the pro gamers, or dead serious enthusiasts.
And it does so in a clever way. It first delivers 110% on what should rightfully be the focus of this product. A stellar, over delivering, crystal clear sound system. It remains impressively transparent in any conditions, in any games. Just on that merit, the tag price is in lands of merit!
The RGB AURA compliant OLED screens place the Fusion 500 in the best looking, and most creative friendly peripherals out there. Period!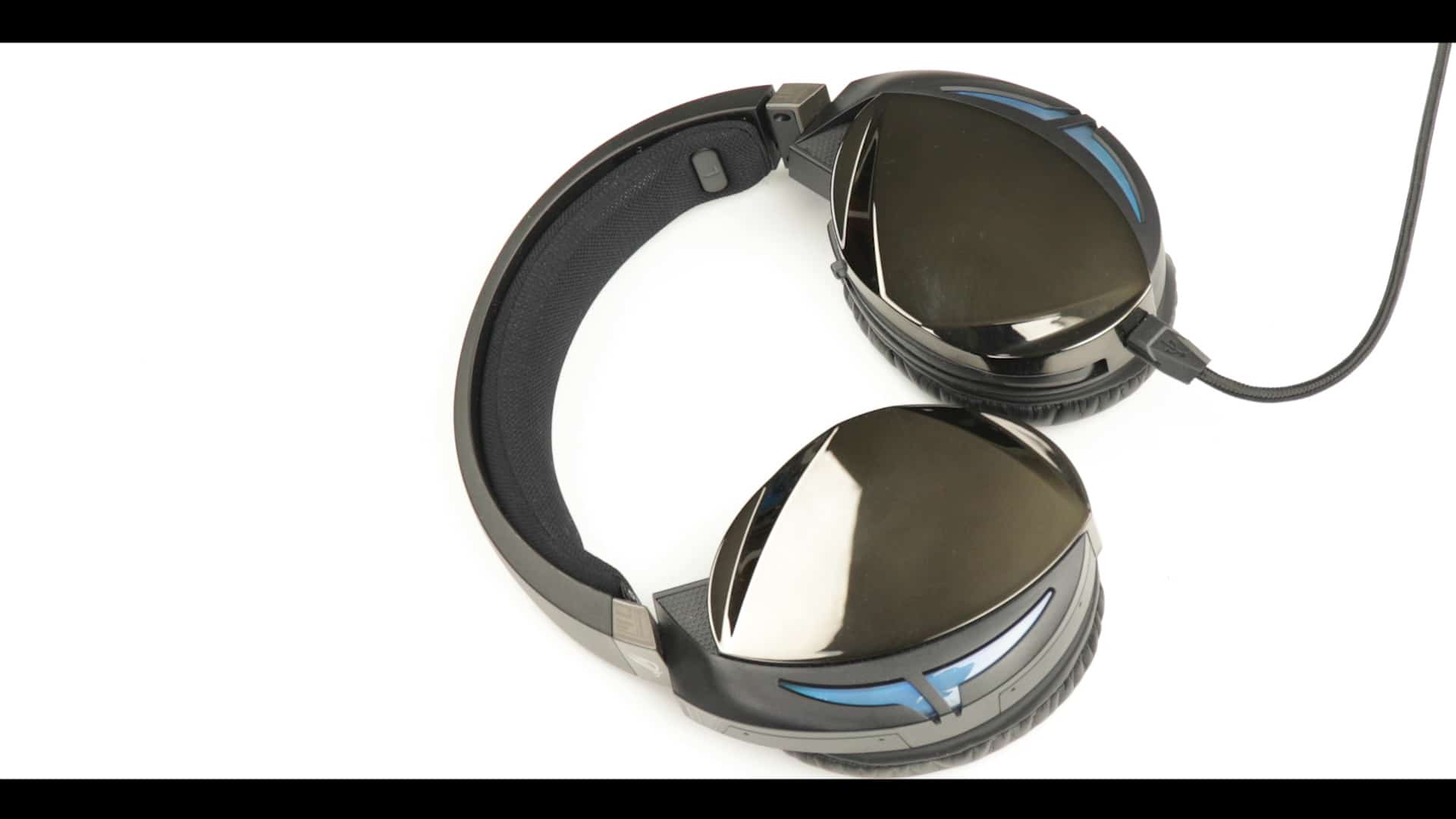 Comfort and built is at a level we haven't seen in the gaming industry since the early 90s and CREATIVE first peripheral release. Mine still works like day one, 30 years later.
Any reserves? Yes! Two:
No built-in battery, so we are condemned to an umbilical experience.
No 3.5 mm audio jack for a more audio-centric experience and a better export ability. A unique USB cable instead.
These two above are difficult to ignore. We have the best product in the world, but it is limited to one thing, and one thing only: Gaming!
And that is amiss. Not a deal-breaker, but a miss that I hope will be taken into consideration for the future generation of that wonderful product!