Tech News
NVIDIA new RTX 20 series. What you need to know.
Price & Availability
RTX 2080Ti starting at 999 USD
RTX 2080 starting at 699 USD
RTX 2070 starting at 499 USD
Pre-order starting on 20th of August / Available September 20th.
The GeForce RTX GPU lineup follows a familiar hierarchy to the prior 10-series cards:
| | | | | | |
| --- | --- | --- | --- | --- | --- |
| GeForce GPU | Ray Tracing | Performance* | Memory | Starting At | Founders Edition |
| RTX 2080 Ti | 10 GigaRays/sec | 78T RTX-OPS | 11GB | $1,000 | $1,200 |
| RTX 2080 | 8 GigaRays/sec | 60T RTX-OPS | 8GB | $700 | $800 |
| RTX 2070 | 6 GigaRays/sec | 45T RTX-OPS | 8GB | $500 | $600 |
---
The Tech
The GeForce RTX cards are based on the latest NVIDIA 'Turing' architecture, which is built to accelerate real-time ray-tracing operations to bring more realistic lighting and shading to games.
Nvidia claims that the RTX 2080 is designed for overclocking, and the RTX 2070 will offer more performance (for ray-tracing) than Nvidia's Titan XP card. That last point seems to be aimed at the mining community which has been crucial to Nvidia's growth in the past 2 years. Despite some early-on rumours claiming that Nvidia would have somehow "disable" the mining abilities of the next-gen GPU, it is clear that the 20 series is aiming to not only consolidate its mining place but counts on it for liquidating its stocks.
The RTX 2080 Ti is the flagship, clocked at 1350MHz with 4352 CUDA cores and 11GB of GDDR6 RAM (full specs here), while the regular RTX 2080 will be clocked at 1515MHz with 2944 CUDA cores and 8GB of GDDR6 RAM (full specs here). The RTX 2070, meanwhile, is clocked at 1410MHz, with 2304 CUDA cores and 8GB of GDDR6 RAM. Nvidia is recommending PC gamers have a 650W power supply, as the base RTX 2080 draws up to 215 watts of power.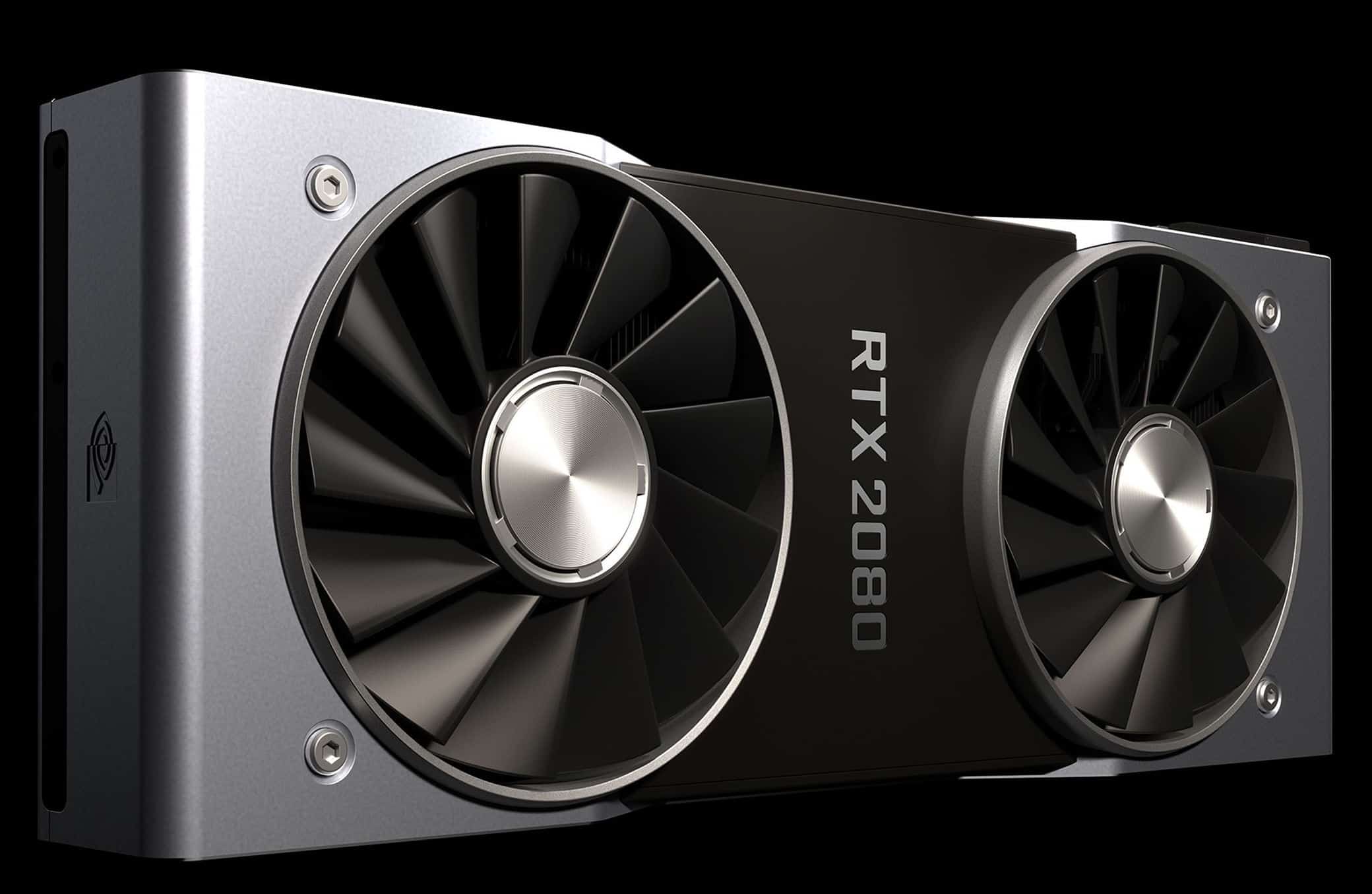 The main promise of these new cards is ray tracing, which is a rendering technique that results in real-time light reflections and cinematic effects that can make games look a lot more like movies. Ray tracing is something PC gamers have been promised for years, and it has long been considered the "holy grail" of video games. Nvidia is now aiming to bring it in real time to the masses.
All of the GeForce RTX cards also offer hardware support for the VirtualLink VR connector, which is designed for the next generation of VR headsets. It appears that all of NVIDIA's 'Founder's Edition' GPUs will include the USB-C based port alongside DisplayPort and HDMI ports. The company's professionally-focused Quadro RTX cards were also recently announced with support for the VirtualLink connector.