Tech News
ASUS final design for the RTX series
These are the approved models for the latest Turing Bases GPU which will be released by ASUS in the next few days, following NVIDIA official 20xx series launch, at Gamescom, after tomorrow (21st of August 2018).
---
ASUS RTX 2080 DUAL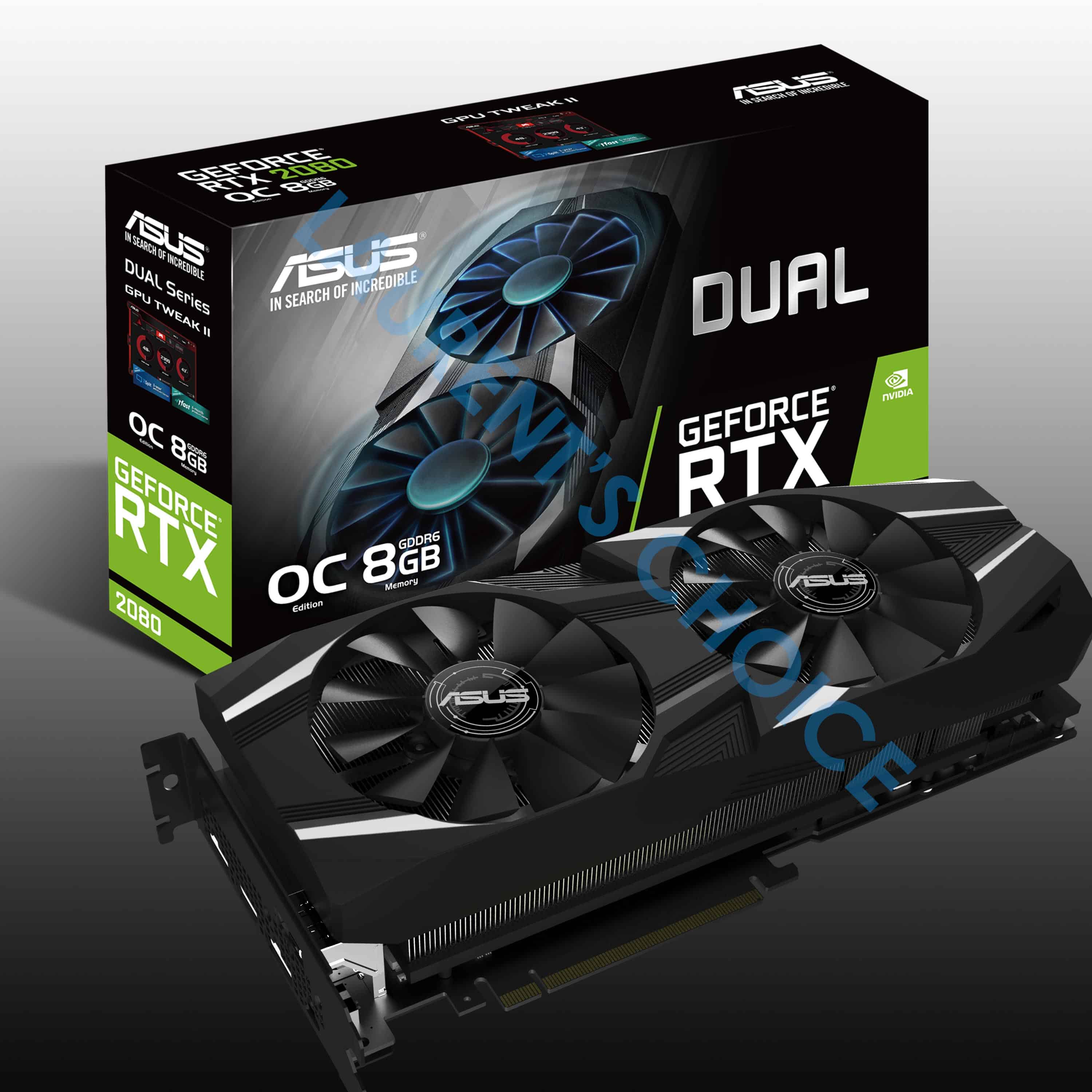 Design wise, Asus has decided not to depart from its signature fan-block and has made serious improvements on its cooling block. Unsurprisingly, the ASUS RTX 2080 DUAL is confirmed to support 8GB of long-awaited DDR6 new memory modules and has a 15% increase CUDA cores count from its predecessor, the GTX 1080, bring the total to 2944 Cores.
Note that the new Turing architecture is 8K compatible… and I cannot wait to see the screens which will go with that!


---
DUAL RTX 2080TI O11G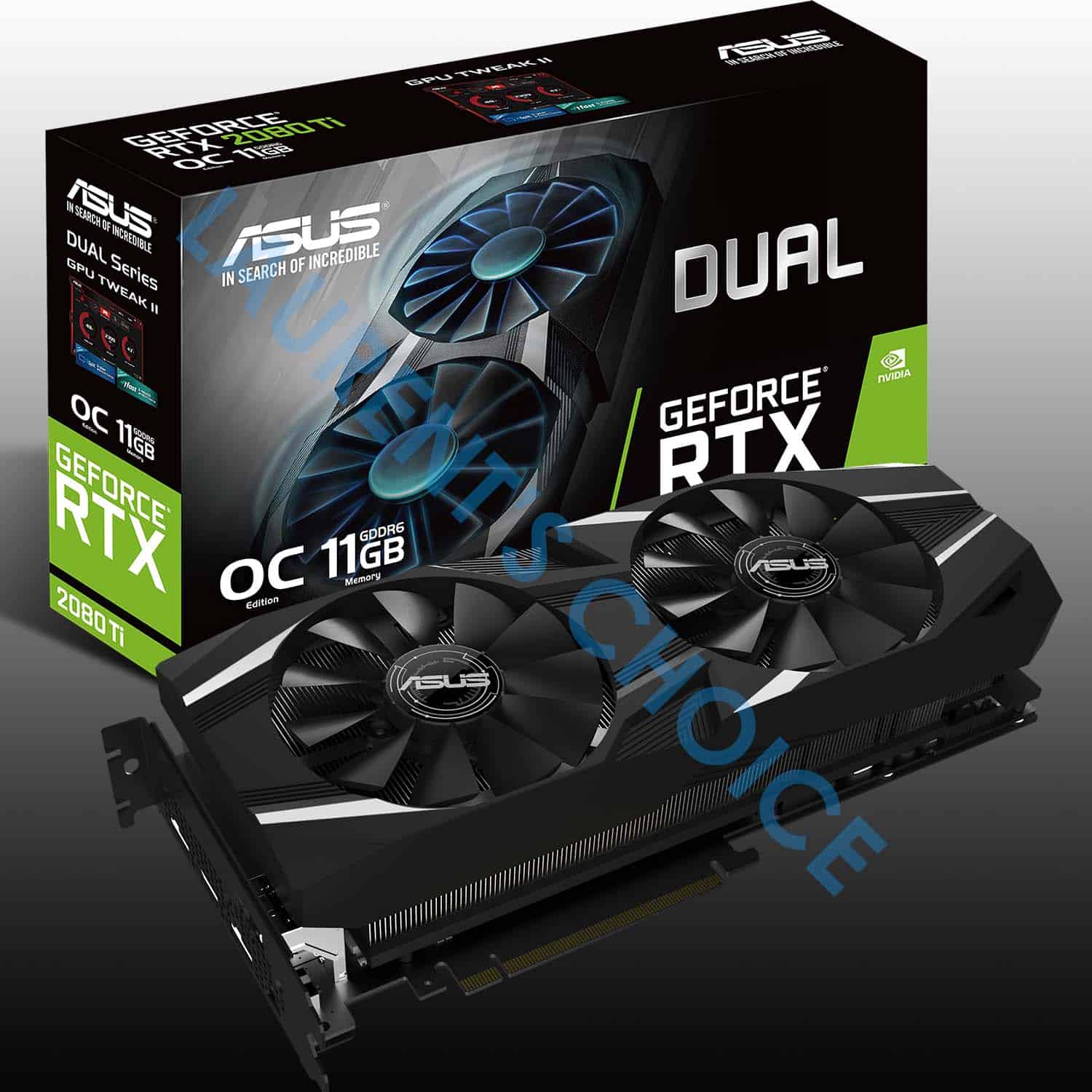 We are here in safe values. As in the RTX Dual 2080, we have an improved radiator to keep at bay its commanding 4352 Cuda cores! This is expected to be the best RTX 2080TI seller, and ASUS cannot afford any over-heating on this new design. Its unprecedented main-market core count and high debit 11GB of DDR6 will put these cooling improvement ASUS seems to be so proud about, to the test!
---
TURBO RTX 2080 TI 11G
TURBO-RTX2080TI-11G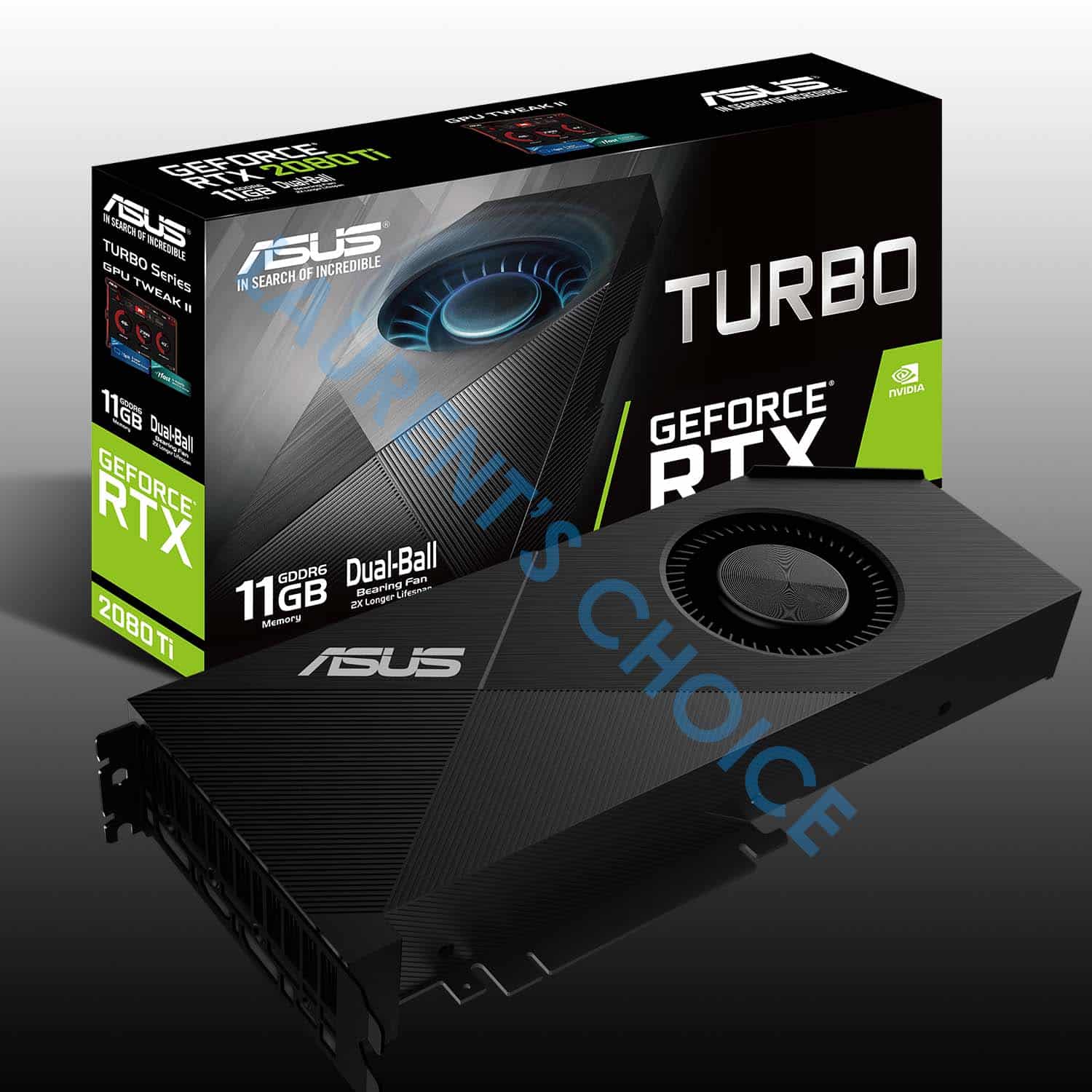 ASUS classic and monstrously powerful TURBO series is the usual sober assertion of what best money can buy. This generation will be no exception. Let us note that it will now come in black, with a cut edge. An AURA compliant LED is hidden behind the fan for some calm and confident lighting effects.
I particularly appreciate the sanded aluminium top and the upgraded heat-dissipation grid.
---
ROG STRIX RTX 2080 O8G GAMING
ROG-STRIX-RTX2080-O8G-GAMING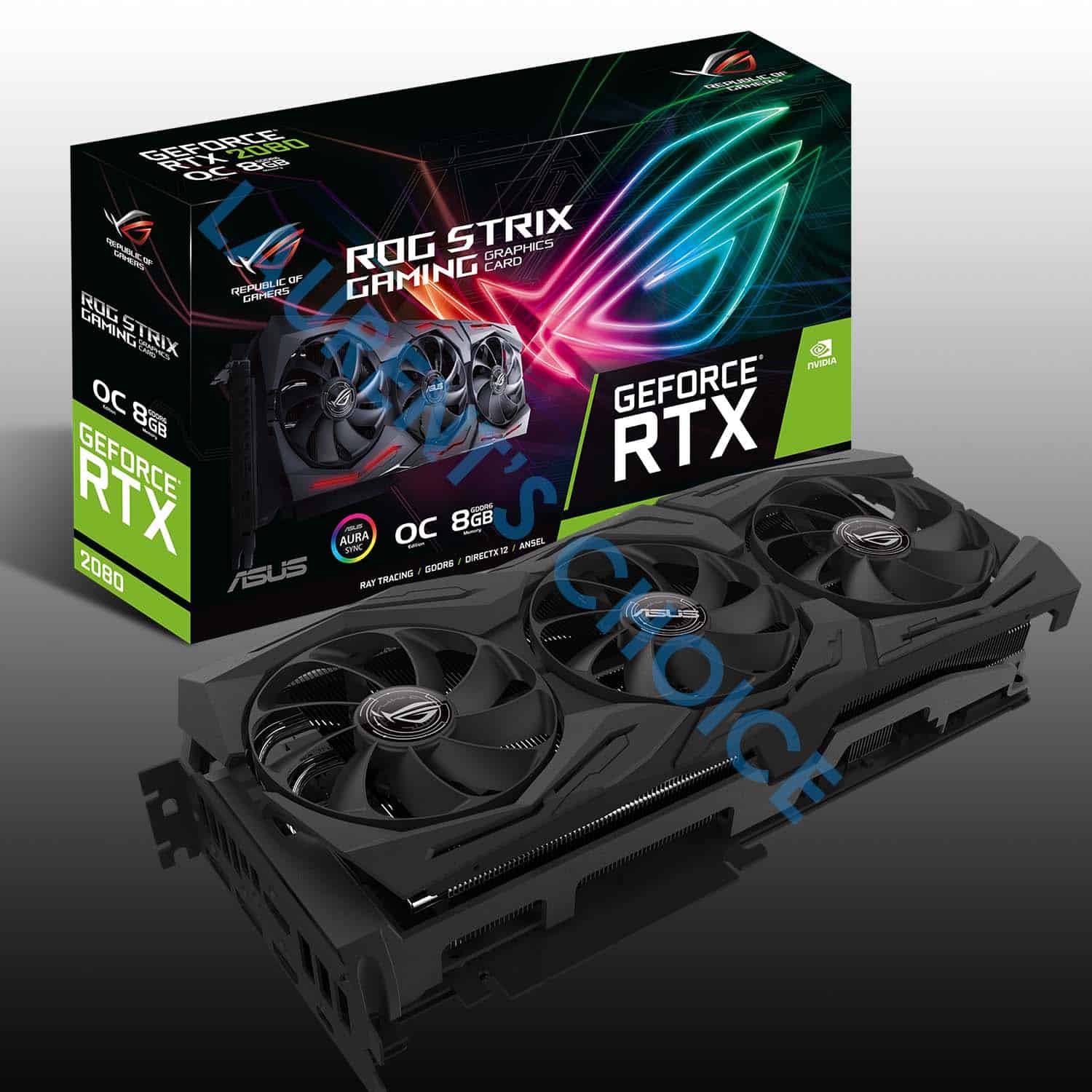 And of course, I kept the best for the very end.
The ROG STRIX RTX2080 O8G GAMING will be undoubtedly the hottest piece of computer equipment for the end of this summer. Even though I am yet to spot its TI sibling, it is assured that it will look and feel identical, save maybe a larger radiator block.
Clockwise, we are dealing with an originally 1710 MgHz ran GPU, which will be slightly overclocked as in any STRIX GPU.
Of course, we have a third fan, so a superior cooling ability, But most noticeably, we will have the usual 6 strip + backplate AURA RGB strips which make the ROG GPUs such a sought after item amongst gaming enthusiasts.
---
NVIDIA GeForce RTX Series Graphics Card (Confirmed Specifications)
| | PNY NVIDIA RTX 2080 Ti | PNY NVIDIA RTX 2080 |
| --- | --- | --- |
| NVIDIA® CUDA® Cores | 4352 | 2944 |
| Core Clock | 1350 MHz | 1515 |
| Boost Clock | 1545 MHz | 1710 MHz |
| Memory Amount | 11GB GDDR6 | 8GB GDDR6 |
| Memory Interface | 352-BIT | 256-BIT |
| Memory Bandwidth | 616 GBPs | 448 GBPs |
| TDP | 285 W | 285 W |
| SLI | NVLink 2-way | NVLink 2-way |
| Multi-Screen | Yes | Yes |
| Max Resolution | 7680 × 4320 @60Hz (Digital) | 7680 × 4320 @60Hz (Digital) |
| Power Input | 2 x 8-pin | 1x 6-ppin 1x 8-pin |
| Bus Type | PCI Express 3.0 | PCI Express 3.0 |